55 key design and UX stats to guide your next website redesign (Infographic)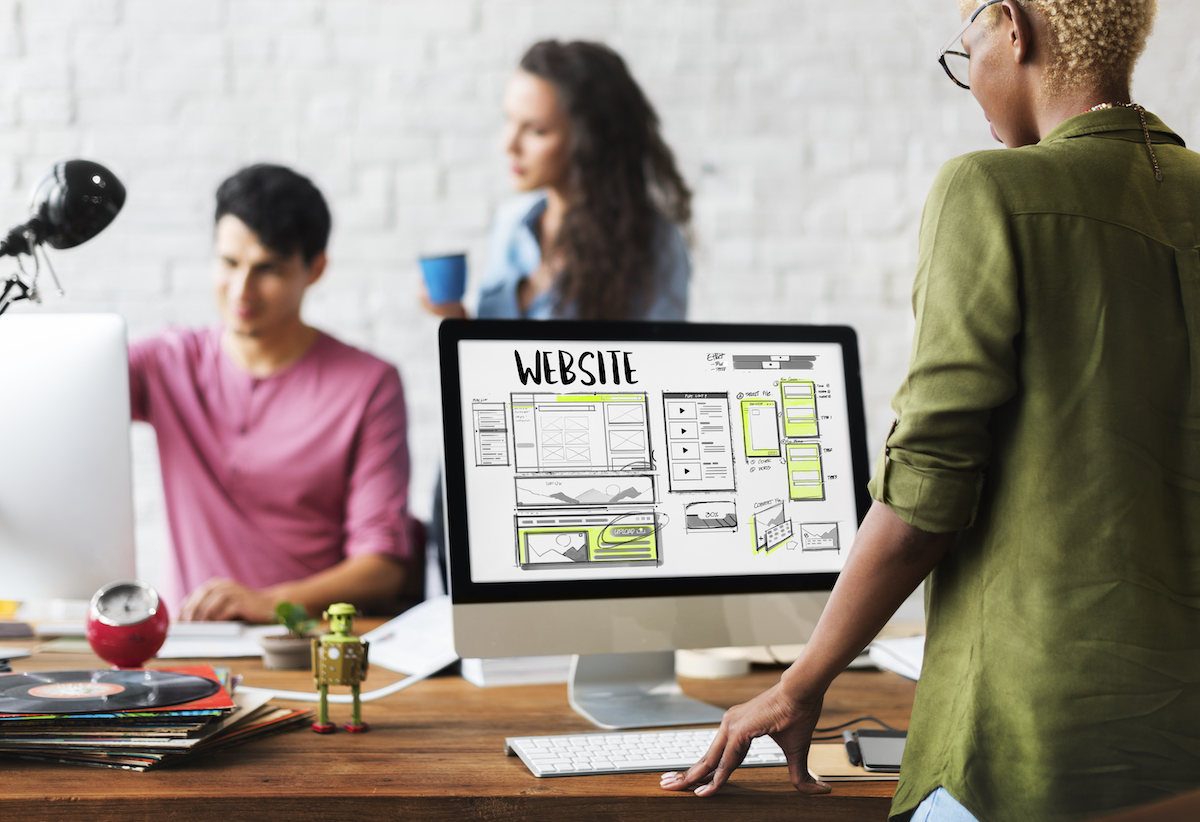 If you're building a house, you wouldn't start hanging drywall without the framing, or start filling a room with furniture before painting the walls, right? When it comes to building a home, having a plan is important.
In other words, you shouldn't put the cart before the horse, and the same concept applies to building or redesigning a website. A website is essentially a digital home for your brand, and before you invite visitors, or planning your look, you'll need a plan.

While a plan for building a house follows building codes and interior design trends to provide a secure and comfortable living space for an individual or family, a website leverages effective interface and user experience design to ensure that a user can find what he or she is looking for easily, and that the process of doing so is enjoyable and seamless.

But what does this experience look like?
While user testing is the only way to truly know what works for your audience, statistics and research can serve as useful benchmarks to begin testing off of.
Fortunately, UK Web Host Review published a infographic filled with loads of stats to help brands make the best design and UX decisions as they create a plan for their new websites.

Here are some stats that we found to be the most interesting:
70% of consumers learn about a new company or business via a blog: As this stat shows, a blog can be a website's greatest ally. It's important that brands continue to put focus on their content and blogging strategy because after all, what good is an incredibly-designed website if you don't have visitors to enjoy it?
44% of visitors will leave if there is no contact information: The ability to easily locate contact information such as email, location, or even social can help improve your site's credibility. Best practices used to recommend having contact information on a dedicated page alone, but now it is generally accepted as something you'll find in a website footer.
70% of small businesses don't have a call-to-action (CTA) button: CTAs help drive the visitor's journey on a website. Calls-to-action that aren't clearly defined or noticeable can stop a user right in his or her tracks and limit them from finding the information they need or converting. When it comes to CTAs, color, placement, and text are key.
85% of adult website users believe the mobile version of a website should be just as good as the desktop version: Mobile devices are accessible and at the ready, so planning for a website build without mobile in mind is a big mistake. In fact, 40% of users will not, I repeat, WILL NOT interact with a non mobile-friendly site. When planning a new website, it's important design and UX direction include smaller screens.
Check out the rest of the infographic below:

Free: Assessment
Does your website build trust with buyers and bring in revenue?
Take this free 6 question assessment and learn how your website can start living up to its potential.