What HubSpot's New Search Console Integration Means for Your Content
Katie Coelho also recommends this free guide, The Inbound Marketer's Guide to Search Engine Optimization.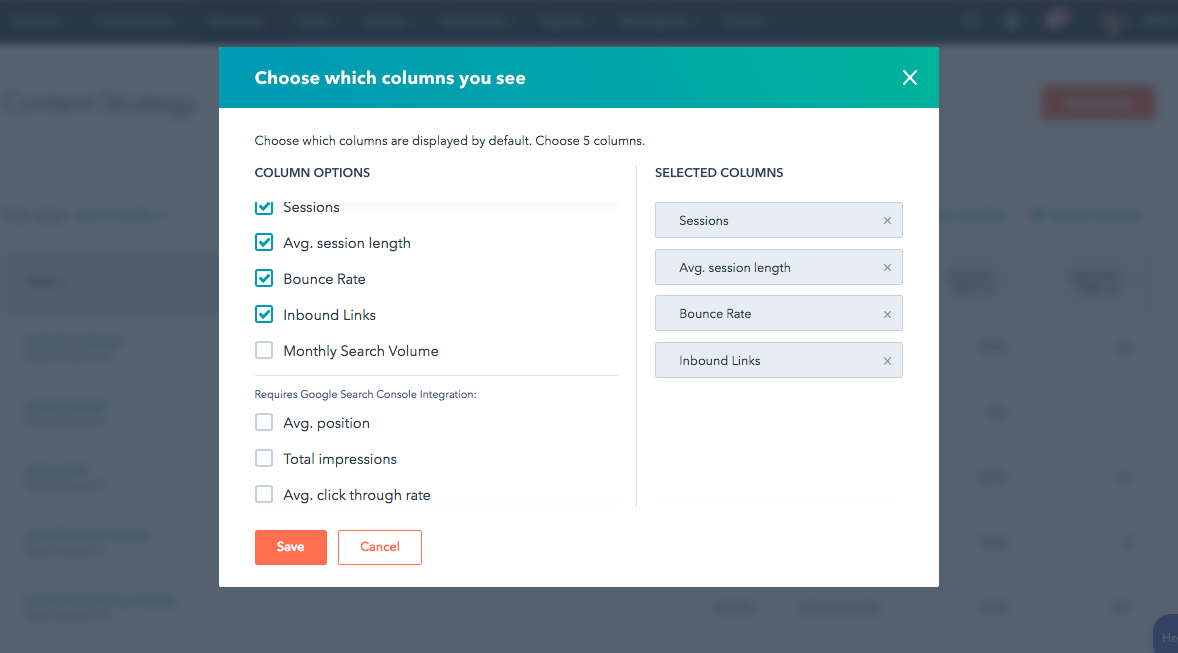 HubSpot released one of its newest SEO updates on Monday.
The new integration with
Google Search Console
allows users to
enrich their existing HubSpot content data
with additional metrics to inform strategy and understand how content is performing.
With the loss of the keyword tool in HubSpot earlier this year, the Google Search Console integration is certainly filling in gaps in data that was essentially lost.
Free Guide: The Inbound Marketer's Guide to Search Engine Optimization
What Are You Getting?
Typically in Google Search Console, you get access to the queries that bring users to your site (similar to the Keywords tool), page impressions, clicks and positions, and additional indexing analytics.
In the HubSpot Content Strategy tool, you currently get access to sessions, average session length, bounce rate, inbound links, and monthly search volume.
With the new integration, you'll also get access to view average position, total impressions, and average click-through rate directly in HubSpot - in addition to the existing data options.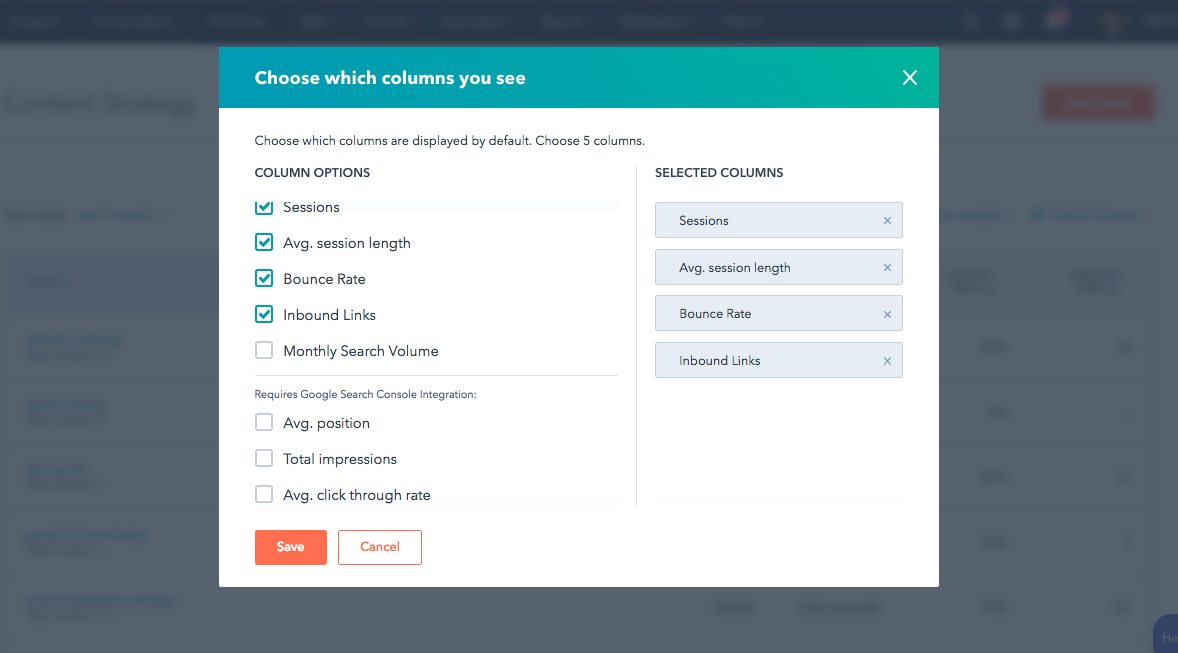 (Note: HubSpot wrote a great article on how the Content Strategy tool as a whole can help you 'level up' - which newly includes the Google integration.
The main benefits of using this tool, as a whole, are the ability to 'capture a topic with related search queries,' 'see how this content performs directly from Google,' and 'optimize your content based on topically driven keywords.')
Now, you might be thinking to yourself, regardless of the integration, don't I already have access to all of this information?
Yes, but let's cover why it's going to be more valuable to you if it's all in one place.
More Reliable, Consistent Data
If your content data is all in one place with the new HubSpot Google Search Console Integration:
It will be simpler for you and your team to find, brainstorm, and act upon data. With easier and more cohesive access, your team will essentially become more data-driven.

By becoming more data-driven, you and your team can make better-informed decisions about content/SEO.
Plus, you'll be less likely to run the risk of having data inequalities - i.e. where one system is reporting one thing and the other is reporting something completely different, which can cause anyone a headache, right?
In general, this simple integration feeds HubSpot's goal of being the go-to place for everything related to your marketing.
Create More Effective and Informed Content
Having this data, in turn, can help you improve your strategy by highlighting content topics to cover, how to expand your current content clusters, and where you should re-optimize existing pages to perform better.
Instead of making gut decisions, you'll have all the data available at your fingertips to start creating the quality content your audience wants to read.
Next Steps
Get your team started with Google Search Console (if you haven't set it up already)

Integrate it with HubSpot

Test out the integration - what are you seeing as useful to inform next steps for 2019 content?
Let us know how you're using data to inform next year's strategy in IMPACT Elite!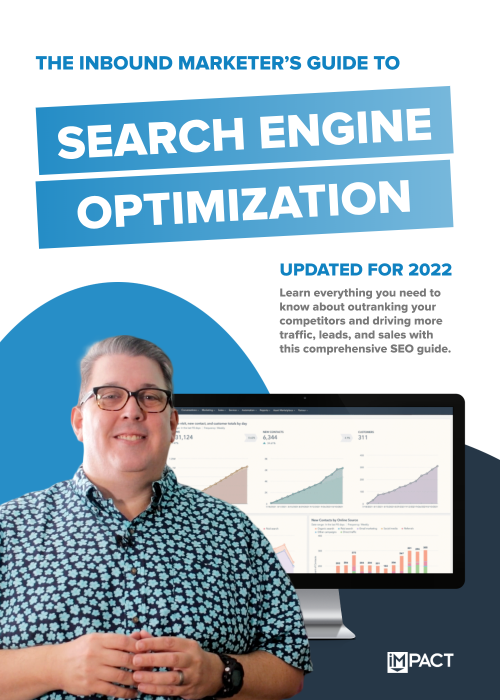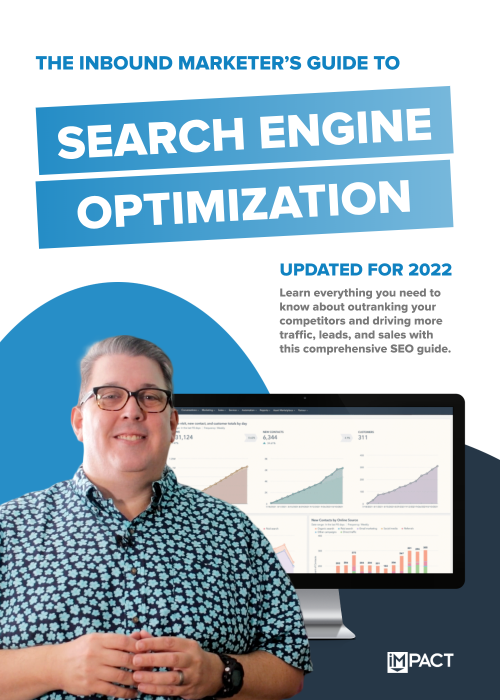 Free Guide:
The Inbound Marketer's Guide to Search Engine Optimization
Generate more traffic, leads, and sales with search engine optimization
In this free guide, you will learn:
What search engines are and who uses them.
What search engine optimization is and how it works.
Best practices for search engine optimization.
Published on November 21, 2018