Sneak Peek: Marketing Lessons from 10 Super Bowl 2018 Commercials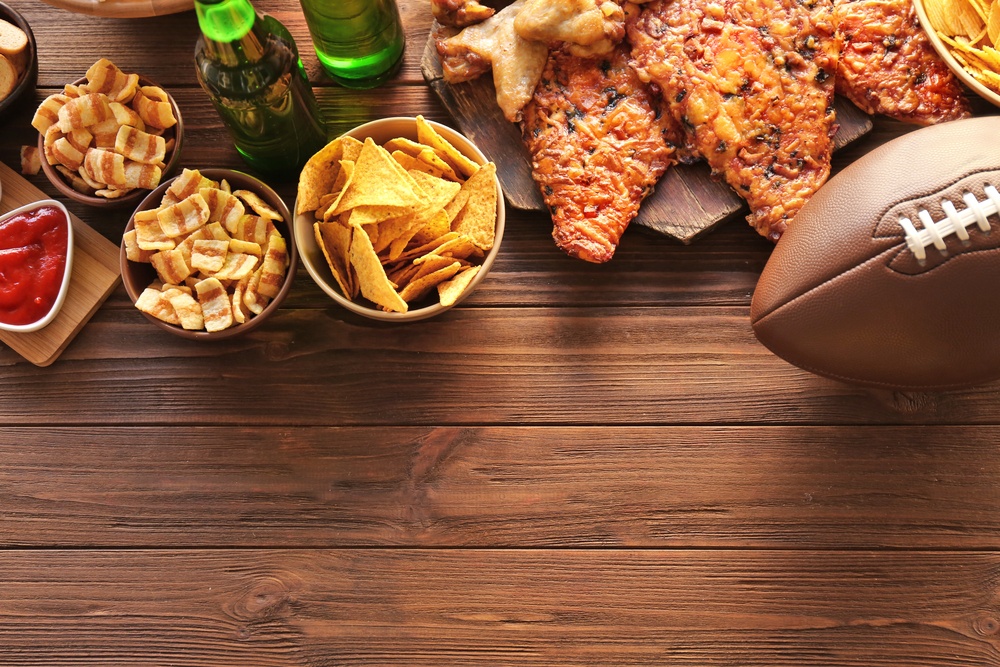 For any of you watching the Super Bowl this Sunday, I'm sure you're excited about spending quality time with family and friends enjoying great company, good food, and ice cold drinks.
In addition to this, as a marketer, I couldn't be more excited about the commercials.
Whether you're into the football or not, Super Bowl commercials are always something we hear people talking about and, for me, critiquing the marketing strategy behind them is always a blast.
With video marketing continuously on the rise, there's more we can learn from big brand moments than ever.
With that said, here are some thoughts on 10 of the big brand commercials that have already been released.
1. Michelob Ultra: "The Perfect Fit"
In this commercial, Chris Pratt is featured as "Tommy Ultra." This is an epic story that encourages beer fans to: "Live Fit. Live Fun. Live Ultra."
The Marketing Lesson
Whereas many beer and food companies use celebrities to promote their products, Michelob Ultra killed it here letting Chris Pratt do what he does best -- engage the audience through his humor.
We've been watching Pratt send laughs across the land since the TV hit Parks and Recreation and in recent years, he's turned a lot of heads as he transformed into an unexpected action-star.
By getting Pratt on board, Michelob Ultra sent a clear message to fitness fanatics that encourages them to continue to stay fit and enjoy their beer.
2. Lexus: "Marvel's Black Panther"
Cars. Action. Superheroes. Who doesn't love an action-packed commercial that feels like it came straight out of a box office hit?
The Marketing Lesson
Lexus "newsjacks" Marvel's Black Panther to showcase their sexy car. By utilizing a highly-anticipated movie series and one of its characters, Lexus did a nice job of making itself a part of the conversation. It even motivated me to think about if this is the right car for me.
3. Stella Artois: "Taps"
While many of us are thinking about having a cold one during Super Bowl Sunday, Anheuser-Busch promotes a very different message -- arguably a much more important one.
The Marketing Lesson
Like most Americans, we enjoy having a drink every now and then, especially during the Super Bowl… (just don't show up late for work on Monday).
However, while we're doing that, maybe individuals are struggling to even get their hands on one of the most basic necessities in life -- water.
Anheuser-Busch takes this opportunity in front of a large audience to focus on a cause much greater than its own sales.
Though each glass could have been filled with beer, the vivid image of water that many people struggle to get on a daily basis puts everything into perspective.
By partnering with Water.org, they've not only promoted their own brand but an opportunity to help others in need.
With brand advocacy on the rise, this was a phenomenal move on their part.
4. Pringles: "Wow"
In this short commercial, Pringles casts Bill Hader, an incredible comedic-actor, to show they're still awesome.
The Marketing Lesson
Everything can't be awesome all the time. Here's why Pringles potentially missed the mark…
The feature and spotlight of a great comedian was a good use of utilizing celebrity credibility. Who's not doing that during the Super Bowl?
However, where they might have failed to connect with the audience is by hyper-focusing on three characters stacking different flavored Pringle chips.
I give them credit for trying to highlight their variety of flavors, but this seemed a like a stretch of getting their message across.
5. M&M's: "Human"
Chocolate candy. New York. Beloved Actors. Here we go on another brief, but epic M&M adventure.
The Marketing Lesson
M&M's been giving their candy human personalities for decades, describing the struggles of being so tasty, but in this commercial, the brand finally gives them the chance to know what it's like to be human (and not someone's snack of choice).
M&M hasn't changed much over the years, but they're sticking what they do best -- providing a stellar product and capitalizing on the M&M characters people love. Nostalgia wins.
6. PepsiCo: "Doritos Blaze vs Mountain Dew Ice"
Morgan Freeman. Busta Rhymes. Missy Elliott. And Peter Dinklage too.
You may begin to wonder if this is a mini-episode of Game of Thrones, but it's so much more.
The Marketing Lesson
Though not sure what to expect during the first half of this episode, PepsiCo keeps us entertained and engaged with the uncanny and unexpected lip-syncing performance promoting both Doritos and Mountain Dew.
A job well done by PepsiCo killing two birds with one stone (a.k.a. comarketing). We love to see celebrities out of their norm. They even sprinkle in a little dragon breath from Peter Dinklage, just to keep things relevant while fans wait until 2019 for the new season.
7. Budweiser: "Stand by You"
Texas. Florida. Puerto Rico. California.
After a testing year, we see again Anheuser-Busch promoting the theme of helping others. In this one, it's not about donating to charity but raising awareness.
The Marketing Lesson
The emotional aspect of this video draws the audience in. Anheuser-Busch not only makes great beer, but they help communities in need as well. A powerful example of showing brand values.
8. Groupon: "Who Wouldn't"
Breakout comedian-actress, Tiffany Haddish promotes Groupon whiling making a big push to support local businesses.
The Marketing Lesson
In another brand advocacy play, Groupon supports small business in a clever and relevant way.
We start by watching Haddish walk down the street filled with local businesses setting the tone of the overall message and offering of Groupon, but with a fun cut-away, they keep themselves relevant with a playful football touch.
9. Febreze: "The Only Man Whose Bleep Don't Stink"
Continuing its theme from last year, Febreze sends a simple message -- is your bathroom ready for Super Bowl Sunday?
The Marketing Lesson
Febreze masters the essence of interview-like engagement to capture the audience in this hilarious spot.
Focusing on a ridiculous story of a man whose "bleep don't stink," Febreze does a phenomenal job promoting a critical thought for anyone that's hosting a Super Bowl party ensuring you have everything necessary to keep your bathroom smelling fresh.
10. Amazon Prime: "Tom Clancy's Jack Ryan"
Amazon launches their first Super Bowl commercial promoting a new series launching soon and available on Amazon Prime.
The Marketing Lesson
Who hasn't heard of Amazon in today's world? If you're like a lot of people these days who are unhappy with their cable or satellite service, you've likely moved to other services like Amazon Prime.
Here again, we see a powerful brand use the promotion of a new Tom Clancy TV series. There isn't much Amazon Prime needs to do to promote their platform other than focusing on a new series that really makes people want to watch it.
What's Your Take?
Which brands hit the mark with messaging that will drive action and which brands do you think might have done a better job engaging the audience?
Free Assessment:
How does your sales & marketing measure up?
Take this free, 5-minute assessment and learn what you can start doing today to boost traffic, leads, and sales.