3 Awesome Ways to Improve your Premium Content Strategy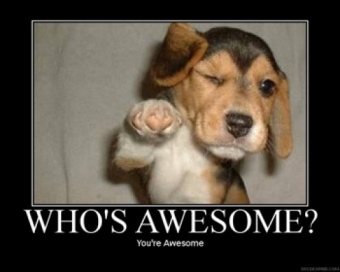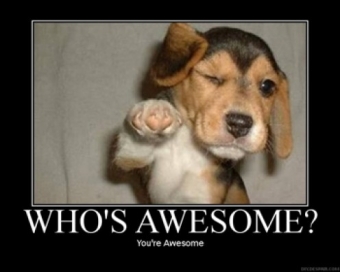 "Click here!" "Call now!" "Limited time offer!" Statements like these are so played out that consumers have started to completely ignore, blank out, or not even take such statements seriously when they see them.
And who could blame them? We've all see those late night paid programs that give you only "15 minutes to claim your special offer", when the same program airs the next night… and then the next… and the next…
In our eBook "How an Inbound Marketing Agency Does: Lead Generation" we put an emphasis on creating a time restraint on your offers, and we stick by that. But there are other methods that you can incorporate today to really improve your CTA strategy and crush your past conversion rates with better ones.
"Forward To A Friend" Email Deals
Anyone who's already part of your email marketing list will definitely appreciate exclusive "email" deals that they can then choose to forward to a friend. Tommy Hilfiger, for example, often sends these emails out to their subscribers, and anyone who is a "friend" of the person who signed up to receive emails can also take part in the "exclusive" offer.
This is not only a great strategy to make sales; it's also a great strategy to get the word out about your brand and increase customer loyalty. Here's something to take into consideration when creating your emails, though: emails that are created explicitly to be shared are only shared 19.4% of the time, whereas emails that contain discounts and promos but are designed for other purposes are shared usually 34.7% of the time (eMarketer, 2012). Why? Because when the forwarder feels as if they're "in the know" or part of a VIP club, they feel more compelled to forward the email to their friends and family to get them in on this special offer.
Offers For Friends And Followers Only
As those eMarketer stats above prove, putting a sense of exclusivity to your deals can really boost the number of leads and customers you have. For instance, Econsultancy found that the reason why most people "friend" or "follow" a company or brand on Facebook is so that they receive hot, up to the minute offers. What does this mean for you? That you gotta get the word out that if people become your fan, they can get something that hardly anyone else can.
Here's the tricky part: Facebook doesn't allow businesses to make the receipt of any offer a condition for "Liking" a business's page. But this doesn't mean, however, that you can't give anyone who is your fan or follower a specific coupon code just for those who are following them on Facebook.
Up To The Minute News
We know, you may be thinking, "But I'm just a bakery… what 'up to the minute' news could I possibly have to share?" Our answer: tons! Our eBook "How to be The King of Content Marketing" talks about how there are so many great content ideas out there that will interest both your customers and other industry professionals would be interested in following.
Once you become notorious as being "the" business to always break important news and news updates first, you'll get a ton of people who trust you for information following your page and, as a result, you'll have a ton of people who'll be more willing to take you up on your offers.
Generate More Conversions from your Premium Content Strategy
If you're looking to learn more about turning these tips into actual results, be sure to check out our ebook, "The Immediate Solution for Lead Generation."
Free Assessment:
How does your sales & marketing measure up?
Take this free, 5-minute assessment and learn what you can start doing today to boost traffic, leads, and sales.