4 Effective Ways to Move More People to Your Pricing Page
Christine Austin also recommends this free website performance assessment.
After countless hours of testing, you've created the best possible pricing page for your user base.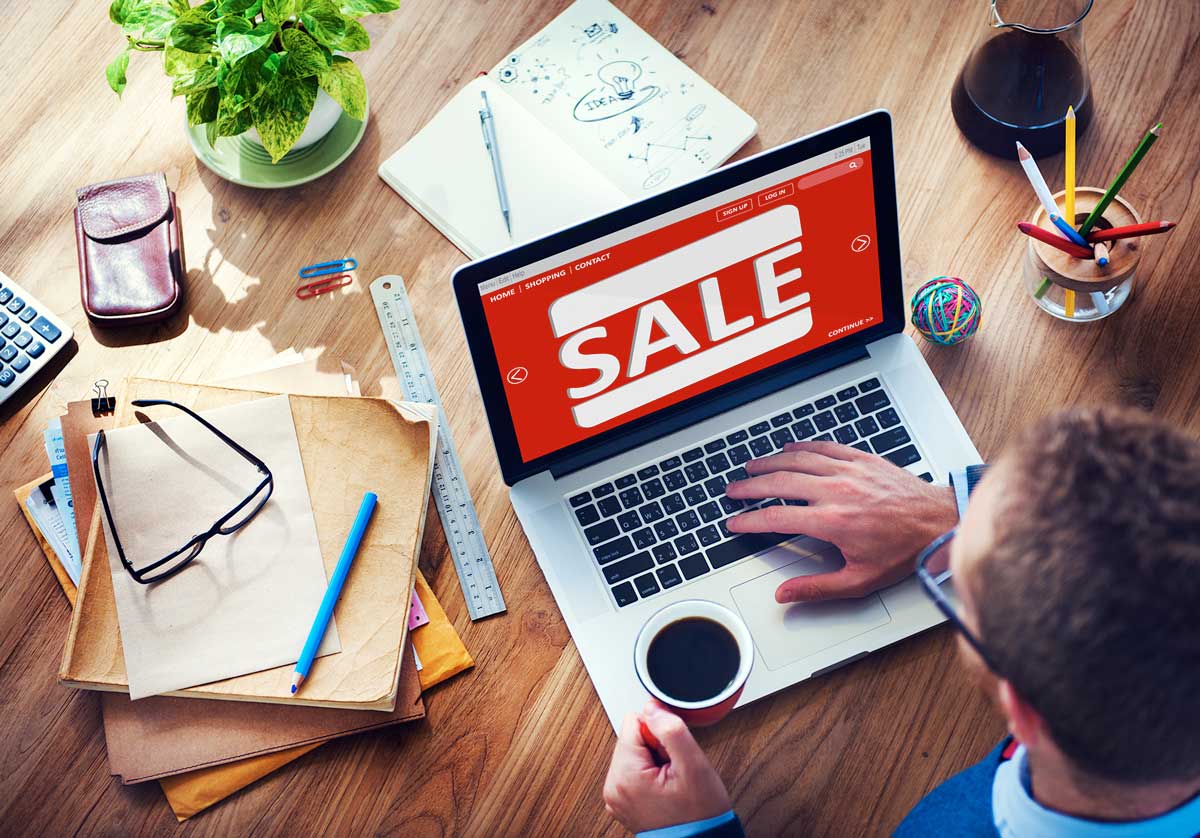 That's nice and all, but how will you get your users to actually visit it?
While you may think a good looking website with some strong branding will speak for itself, you're wrong.
Visitors don't come to your website to whip out their wallets right away, they want to gain some understanding of your product and see its value.
Free Assessment: Website Performance Assessment
To understand the most effective way to do this, here are four visual elements that should be utilized to foster your user's trust and guide them to your pricing page.
1. AIDA (Attention, Interest, Desire and Action)
When users are navigating through your website, you need to take the opportunity to entice them with your product and content.
One of the most successful ways to do it this through AIDA (Attention, Interest, Desire and Action), a strategy that's objective is to get people to take some sort of action.
The model's sequence is easy to follow. First, you need to quickly grab the user's attention. After that, you need to peak their interest by explaining your product or service in an appealing way.
Now that you have them interested, you need to create a desire for them to purchase your product. Once that's accomplished, you need to get them to act, which may be though filling out a form or clicking a button.
Spotify does an excellent job implementing this concept on its home page. It uses a dynamic background image to attract attention with accompanying content explaining the offer and products benefits. Finally, there's the call-to-action at the bottom to help facilitate the purchase.
Remember, to effectively use ADIA, you must have both a solid design and strong content. If you only have one or the other, you'll fall short in completing the sequence and will lose people who may have converted otherwise.
2. Show Your Product/Service
Before people make an investment in your product, they typically like to see what they are getting for their money.
If it is a product you are selling, incorporate large, vibrant, and dynamic images of your product in action with appropriate content giving some context to it. This has been psychologically shown to help customers visualize themselves using the product and increase their likelihood of purchasing it.
In the case that you are selling a service, try mixing in images of people that depict an action that connects to the service you are selling. You can even take it a step further and choose images that evoke an appropriate emotion.
Hotjar uses large images of its product's interface so the potential customer knows exactly what they are buying into. The headers and subheaders also explain briefly what each image shows, making for easily digestible sections to get a quick idea of each service they will receive.
While it may be tempting to add visually stimulating images that don't necessarily have anything to do with your product, that will only take you so far in terms of getting people to buy your product. Make sure to use images that relate to what you sell, it will inevitably allow visitors to build trust in your product.
3. Show How Others Benefit
You may know you have a great product, and your customers have told you so.
You can use their successes with your product to your advantage. Ask some of your customers to provide a quick testimonial that describes how effective your product truly is.
Utilizing online testimonials that provide positive feedback are one of the most effective ways for visitors to build trust in your product. Research has also shown testimonials significantly increase sales, especially if they hit the pain points potential customers are currently suffering.
Make sure to also add photos with your testimonials. This further validates the idea that the testimonials are real, rather than something falsely forged together.
To see some effective testimonials in action, check out Xero's customer page.
Besides using a image and quote, Xero takes it a step further and occasionally uses a video of the customer speaking in place of the image and also specifies the industries their customers are in.
Don't feel pressured to create an entirely separate page dedicated to testimonials. If you have a strong enough user base with enough time together a large amount, then you should consider possible implementing one. If not, you can add a few to your home or other site pages (if applicable) to at least display them for your users to see.
4. Insert Previews to Pricing and Features
Rather than trying to bring your customer to your pricing page, you can also try bringing your pricing page to your customer (well, just some of it that is.)
While pricing may seem like a sensitive idea to introduce to customers, it's not something you should be afraid of.
Adding in a condensed pricing and benefits section to your home page is an effective way to let the user prematurely begin thinking about what the best option could be before buying your product.
Make your price large and apparent, you don't want to make the user have to look around for it. You can also use a specific color to signify a preferred plan that the majority of your customers invest in.
Be sure to also make your product's benefits short and clear. Only provide what would attract visitors attention the most; you can go into more detail on your actual pricing page.
Conference Badge gives an effective preview of two of their pricing options. The pricing is in large font which clearly defines exactly what the user would be paying. The benefits below provide a preview of what each option has to offer. Another nice touch is the 'stamp' on the second pricing option, which draws your eye to the more expensive option before the cheaper one.
Make sure you do not clutter this section in any sort of way. While you may have a very robust product or service with a variety of options, it will work to your disadvantage if you try to throw them all in your users immediately. Leave it to your pricing page to show a more detailed layout of the packages you offer. Show only the price, a few short benefits, and appropriate calls-to-action to create the cleanest layout possible.
Key Takeaway
As you begin implementing some of these changes to your website, make sure you do so in a way that guides the user's attention in the most effective way to increase their chance of converting. As long as you do, these elements will pull the rest of the weight and help show the users why they truly can't live without your product.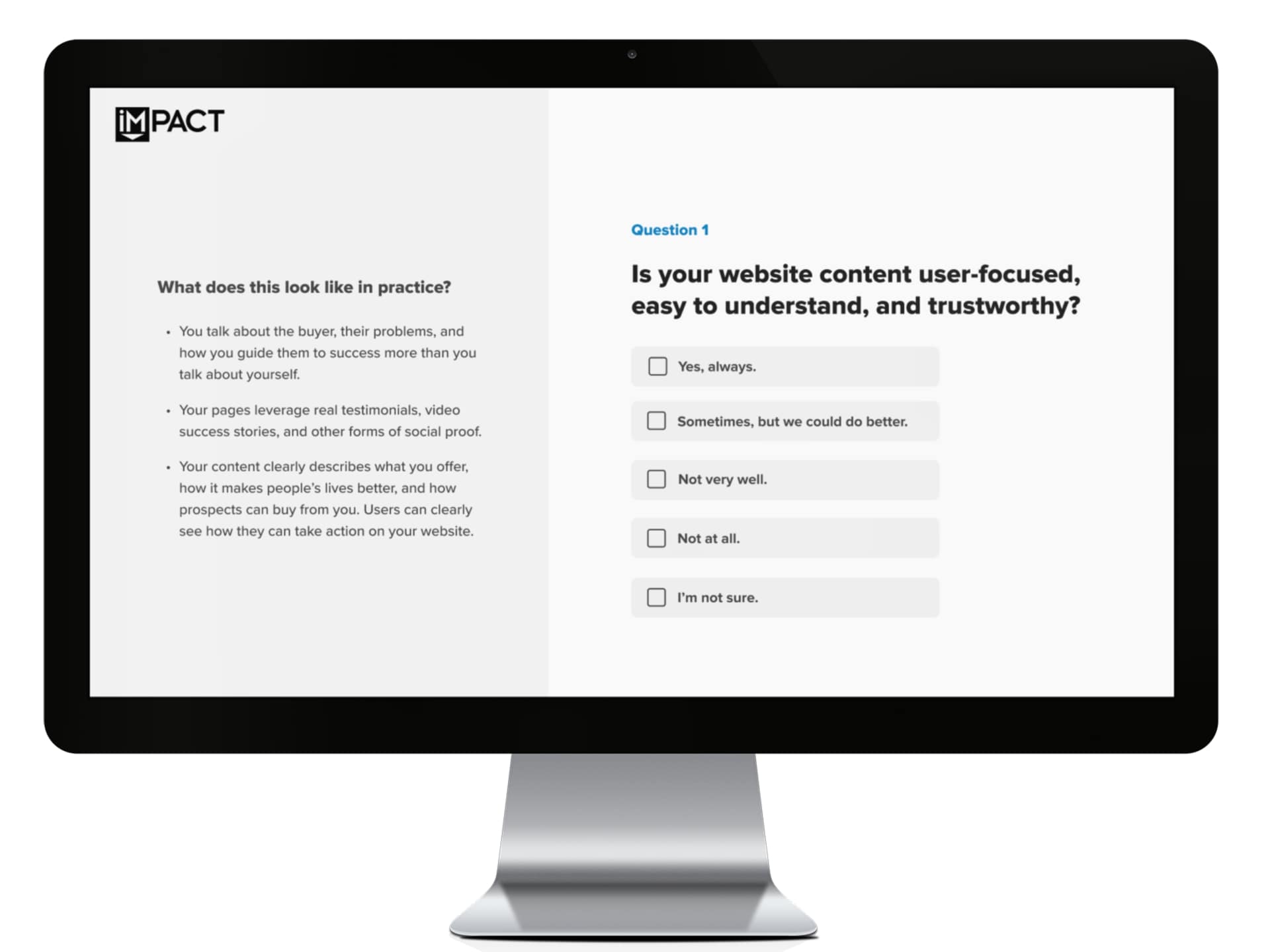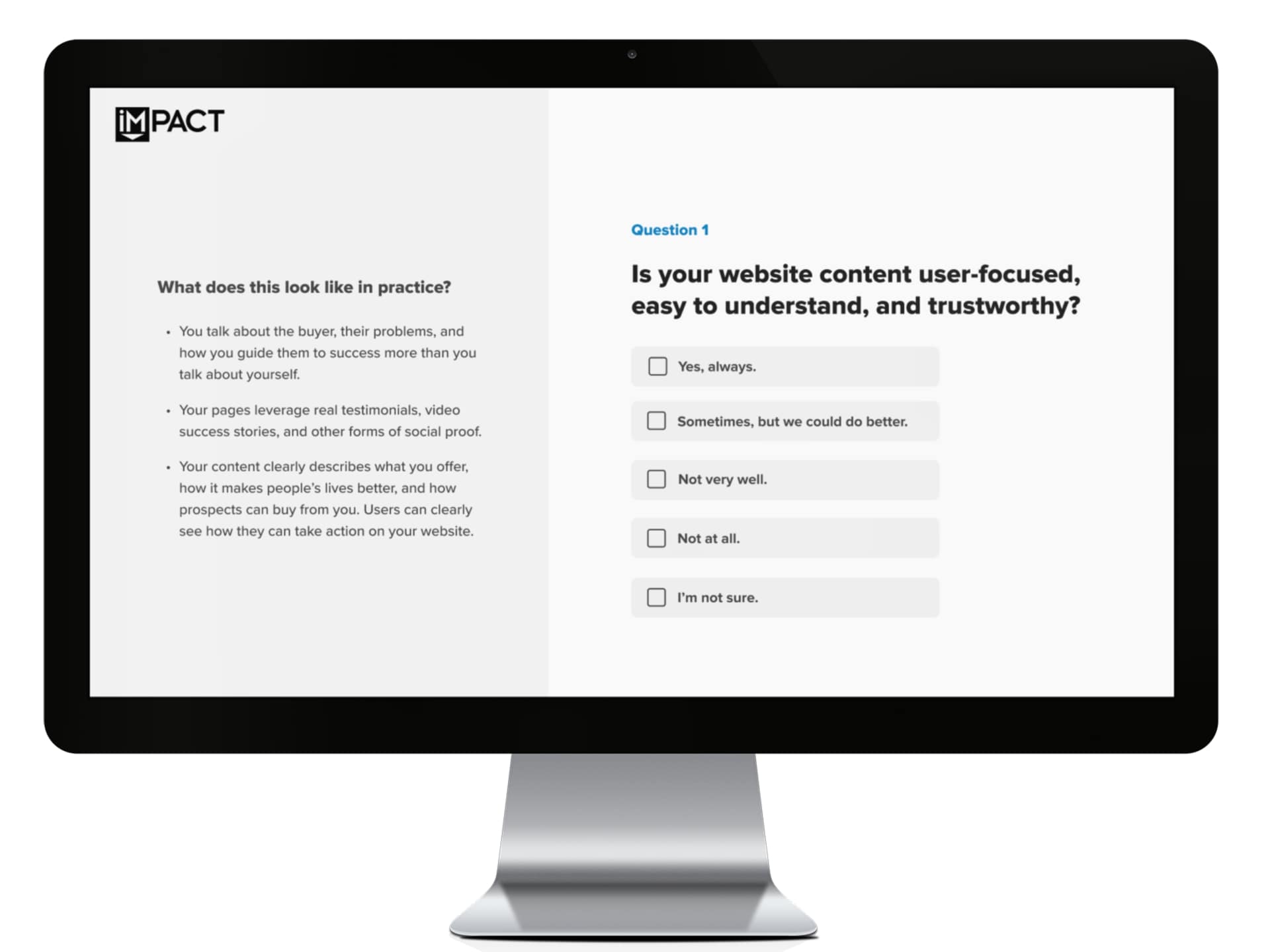 Free Assessment:
Website Performance Assessment
Does your website build trust with buyers and bring in revenue?
Take this free 10 question assessment and learn how your website can start living up to its potential.
Published on May 12, 2015