4 Reasons to Consider Implementing a Blog Editorial Calendar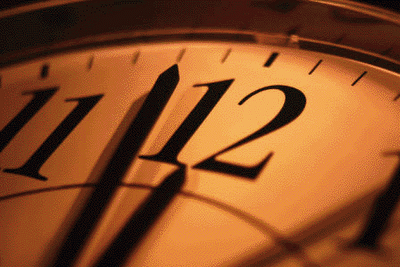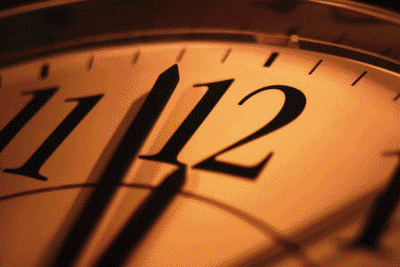 Do you want to be a business savvy blogger?
With all of the right tools in your back pocket, you will be on the road to blogging super stardom in no time.
Time is a number one factor in creating new content. And as a business professional, you know how valuable time is. We don't disagree.
Any wasted time can be costly for your company and it's important to develop ways to ensure that you and your employees are working efficiently.
To be successful with inbound marketing, you routinely need to publish new content on your blog. However, blogging can be a time consuming task.
Having an editorial calendar will help you with saving time and ultimately, money.
Why You Should be Using a Blog Editorial Calendar
Organization
Sometimes even the most organized people find themselves becoming frazzled or frayed at the seams when it comes to blogging.
This where a blog editorial calendar can help solve almost all of your problems. It will do everything but write the article for you.
We all know how east it is to quickly become disorganized. Having an editorial calendar helps to layout what blog topics will be posted each day. If you know what will be posted for the month, you can decide when you will need to write each post. It helps you plan accordingly so you are never in a rush to get posts written.
No one wants to be scrambling around an hour or thirty minutes before your weekly or daily article should be going out. Don't stress yourself out.
Your blog editorial calendar is there to ensure that you're staying on top of your blog content creation.
Within your blog editorial calendar be sure to keep track of the following items:
CTA to include below post
Prevent Not Knowing
Having a blog editorial calendar will ensure that you have a list of ideas to keep your content pipeline full.
Don't be stuck in the whirlwind of not knowing what to write about.
By having an editorial calendar, you prevent yourself from being in a situation where you need to frantically try to figure out what topic you will write about. No one likes the feeling of having to get something done last minute so utilizing an editorial calendar helps.
Consider scheduling a brain storming session. Members of your team might be able to identify topics and subjects you otherwise may not have considered.
Don't let the feeling of having to scramble for last minutes ideas happen to you. Beside your sales team is constantly interacting with prospects and customers. They are good resources to help you identify what content will be educational and relevant to your audience.
Efficiency
Are you spending too much time developing blog topics?
Don't spend a significant portion of your morning or day brainstorming topics you need to write for the afternoon or the next day. Your editorial calendar will help your team increase their efficiency.
Being organized and having a calendar with a months worth of blog topics laid out will help you and your employees be as efficient as possible. You will already know the topic ahead of time and can plan accordingly.
When it comes to producing new content for your blog, don't let the frequency of new content decline. If you aren't routinely publishing new content how can you expect your readers and visitors to return. They will most likely find another blog to read. And I cannot guarantee that it won't be your competitors.
Easily Manage Multiple Contributors
Have you ever considered having multiple people creating content for your blog? If not, you should.
With your editorial calendar, it will make it extremely easy for you to manage each contributor. There's nothing worse than having two people write an article about the same topic.
On the upside, having multiple authors creating content will help keep your blog interesting. Giving it a variety of writing styles; you'll be sure to attract a wide range of readers compared to just one person writing content.
If you do have more than one person writing for your blog, it's important to maintain control and organization over whose writing what and what posts are being written. When you have more than one writer, managing what posts are being written by whom and when they're do can be a nightmare, for you and the writer.
If you develop an editorial calendar, you can let all the authors know ahead of time when their posts are due by. Consider using a color coded system to ensure that each writer knows what articles they need to write.
Its a win-win for everyone!
Free Assessment:
How does your inbound marketing measure up?
Take this free, 5-minute assessment and learn what you can start doing today to boost traffic, leads, and sales.
Get Started
Free Assessment:
How does your inbound marketing measure up?
Take this free, 5-minute assessment and learn what you can start doing today to boost traffic, leads, and sales.
Published on August 26, 2013