6 Popular Beer Brands Rocking Their Instagram Marketing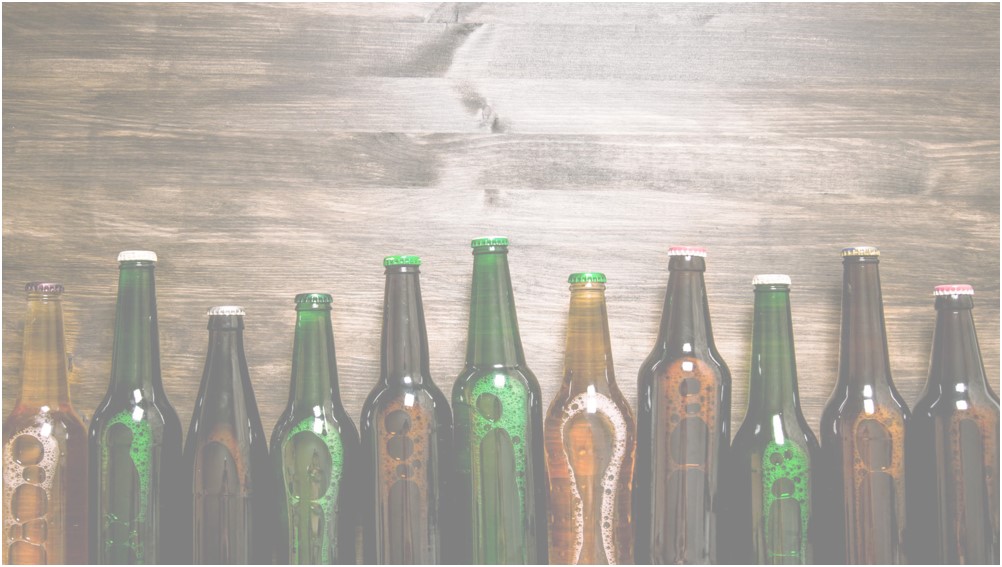 Not many people know this, but before becoming a marketer, I used to brew beer and wine at a local shop in CT.
And today, while you're reading this, I'll be once again overlooking vats of brewing beer and bottling stations at IMPACT's first ever one-day conference, Brewing Marketing and Sales Success, at Stony Creek Brewery in Branford. (Jealous?)
Looking back at what I used to do and what I now do, as a marketer, I have a whole new outlook and appreciation for the industry.
Amid splitting beer flights with friends, brewery tours, and heaps of beer-themed swag, craft beer has become an incredibly profitable and growing market.
As more up-and-coming beer companies hit a saturated market, they need to set themselves apart. Many breweries and beer brands have recognized that their customers are coming together for a "cold one" on social media, so whether it's Twitter, Facebook, Instagram, or Snapchat; you name it, they're on it!
With social media making it so easy to share moments, corporate culture, and marketing messages, breweries are taking to the platforms full force. One platform that is particularly popular is Instagram.
So, in honor of our inaugural event and with the weekend finally in reach, here are six beer brands rocking their Instagram game and connecting with their customers.
With over 214k followers, DogFish isn't just a popular beer to drink, but a popular brand to follow on Instagram as well. In its account, the company showcases its beers with stunning photography and fun captions. It also mixes up its content, keeping followers up-to-date with happenings at its different locations, beer releases, new brews, and events to join in on.
The name Sam Adams is synonymous with beer, but on this Instagram account, the brand strives to showcase how it can also represent a certain lifestyle. The Boston-based brewery shows its followers all the different ways they can enjoy a Sam Adams, highlights events, and also posts creative photos of its product.
Maybe it'll inspire you to bring some along on your next hiking trip!
Another Boston-based beer company rocking Instagram is Harpoon. Harpoon is a fun and employee-owned company, which it reflects in the photos and messaging. Its Instagram feed shows fun ways both employees and customers celebrate with Harpoon beers and various events that the brand is involved in.
Wouldn't it be great to have one of your favorite breweries close to home so you could visit often (or maybe too often)? I'm lucky enough to have Two Roads Brewing down the road, but I still love to follow its Instagram in between visits.
Are there a ton of pictures of their beers? Yes, but that's not all.
Unlike other beer brands, Two Roads' photos also show a behind the scenes look at the brewery, its employees, and its brewing process.
For someone like me, who enjoys the actual brewing of the beer (not just the drinking of it), it's a fun way to learn and gain a deeper appreciation for the drink in hand.
Allagash is well-known for its beers, but it should also be recognized for its creativity.
Whether it's adding local Maine cherries to a brew or aging its beer in bourbon barrels, Allagash pushes the envelope. Keeping up this reputation, the beer brand lets its creativity shine on Instagram through crisp, colorful, and enticing 'grams. Just look how stunning this photo is!
Last, but not least, Sierra Nevada is "committed to pushing the boundaries of craft beer and is inspired by the philosophy that anything is possible." That passion is ever-apparent even through its Instagram feed.
On Sierra Nevada's account, the beer company shares photos of customers (and employees alike) enjoying its brews all over the world in unique (and sometimes hard to reach) places.
Key Takeaways
You're more than likely not a brewery, but don't think that you can't learn anything from these brands when it comes to marketing on Instagram! Here are some important takeaways to remember:
Make sure what you post fits with your brand and your customers.

Use high-quality images.

Interact with your customers. (Try reposting images or articles from them, or mentioning them in a post of your own).

Take the time to caption your photos. (A picture may be worth a thousand words, but with the right caption your image could go further gaining new audience members.)

Take advantage of relevant hashtags.

Post on a regular basis. (These brands don't have thousands of followers because they post once a month.)

Don't forget to show the human element of your brand. (Whether it's the way you talk or the people you include in your images - people connect with people.)
Now go out there and step up your Instagram game!
Free Assessment:
How does your sales & marketing measure up?
Take this free, 5-minute assessment and learn what you can start doing today to boost traffic, leads, and sales.