LinkedIn adds new 'Products' highlight tab on company pages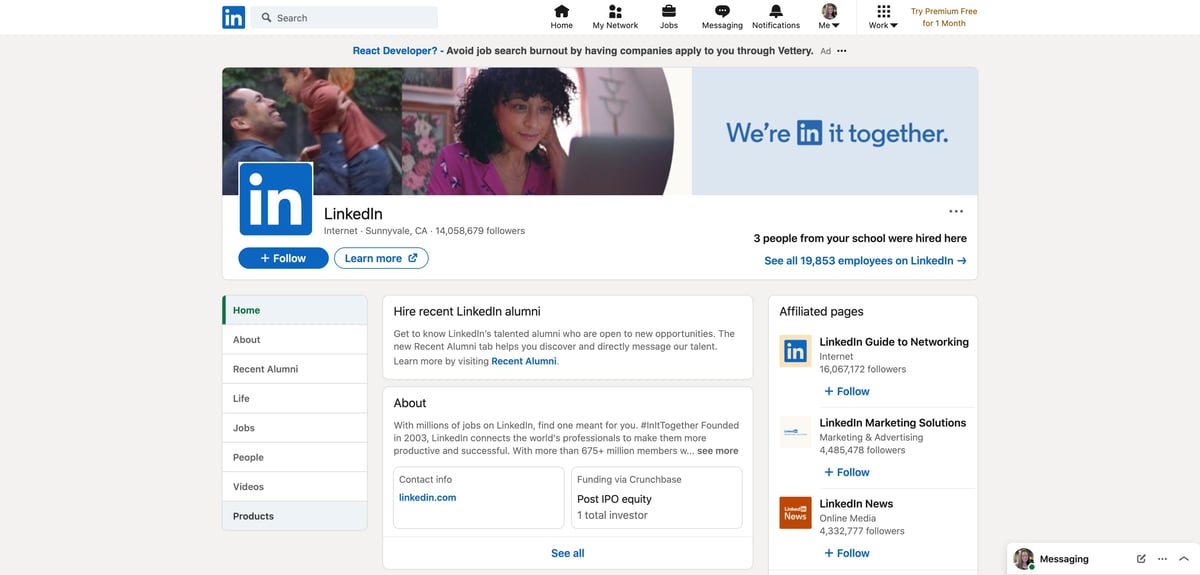 Recently, LinkedIn announced Product Pages, which is a dedicated tab on your company page.
"Today, 70% of buyers select products based on research they do online, which means your products' reputation and visibility can make or break your business. In a world where everyone is competing for attention, you need effective ways to highlight your products so you can equip your customers and prospects with the insights they need to make more informed buying decisions.

Helping create a space where your customers can come together as a community and share experiences or questions about your products, is an important first step to make that happen."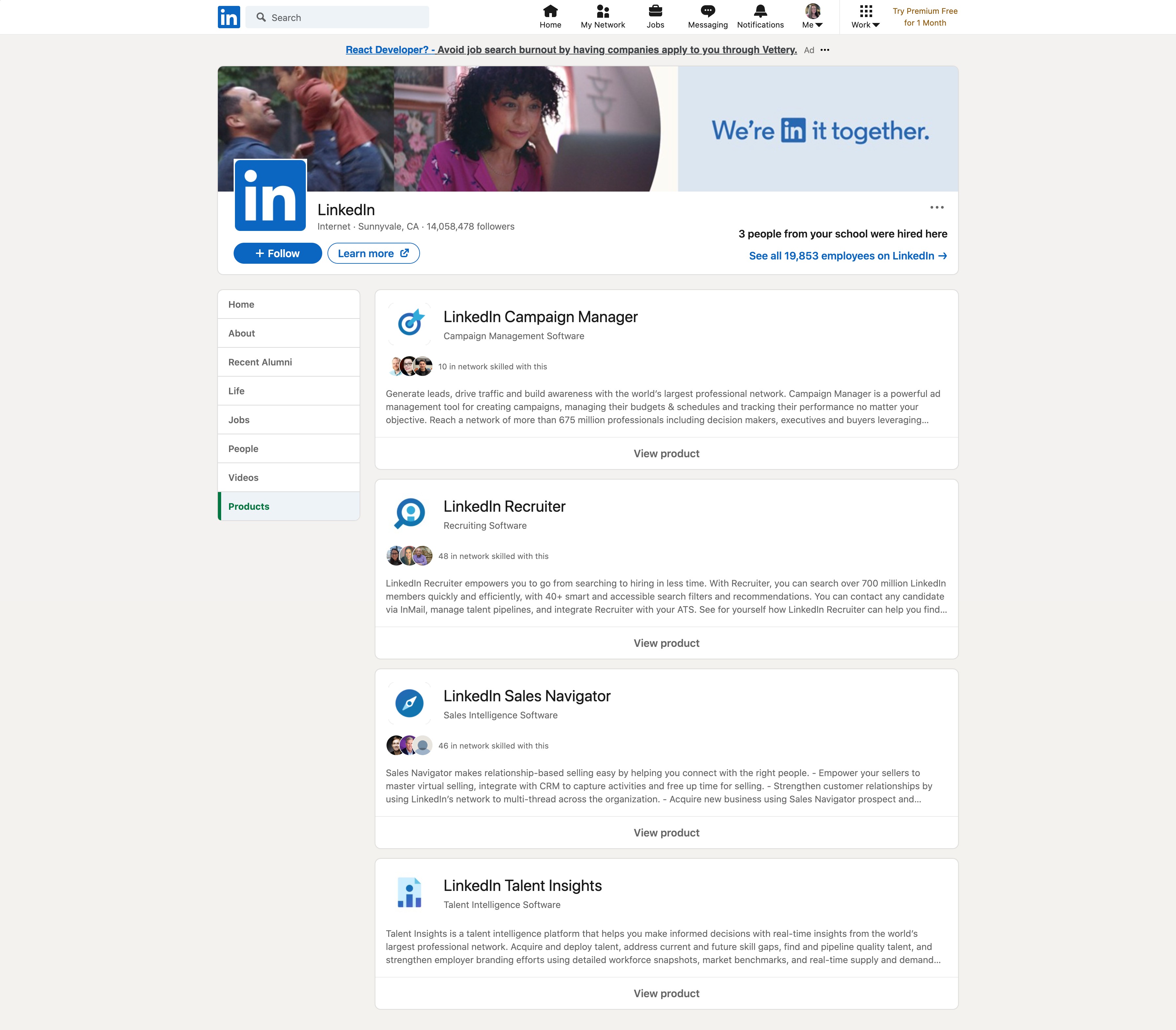 The goal behind the creation of LinkedIn Product Pages is to help nurture conversations and build brand affinity with your customers and followers. Taking a few steps back let's review what are LinkedIn Product Pages.
🎓 Free IMPACT+ course: How to get started with LinkedIn B2B advertising
What are Product Pages?
A Product Page is a hub for brands to promote their products.
With Product Pages you can highlight testimonials (reviews) by your users, product media, and show featured customers of your product. You can also specify the roles that best fit your product's purpose and help increase relevance.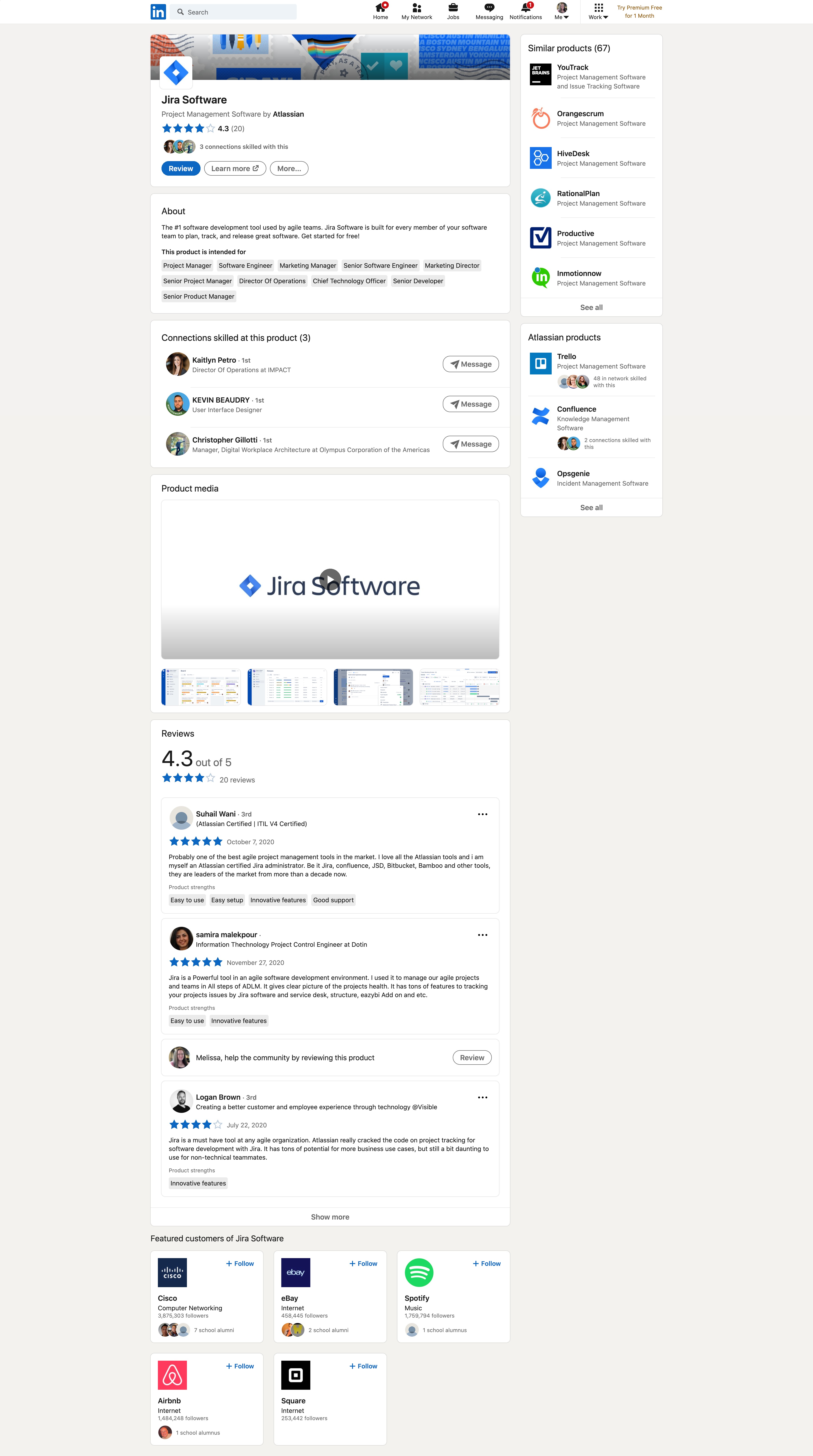 It is important to note that Product Pages cannot be used for services:
"LinkedIn Product Pages are reserved for tangible product offerings to the market. Products typically have a manufacturer, a trademarked brand name, and a name used consistently on product pages and the web in reference to that product, along with other attributes such as description and logo.

LinkedIn Product Pages define services as intangible (e.g., an activity, event, or the performance of work done by humans) that typically takes place over a specified timeframe. Like products, some services may have brands and logos, but unlike products, they all involve a unique interaction with a service provider."
LinkedIn mentioned they will be launching a services marketplace in the near future where companies can promote their services.
So, you may be asking yourself…
What is the difference between Showcase Pages, LinkedIn Pages, and Product Pages?
Here is the difference between each.
LinkedIn Page
Goal: Establish brand presence with LinkedIn's professional community.
Best For: Top-of-the-funnel marketing such as building brand awareness, highlighting talent and culture, and showcasing thought leadership.
Showcase Pages
Goal: Showcase brands / lines of business under one parent company.
Best For: Middle-of-the-funnel marketing such as educating prospects by spotlighting portfolio of solutions and capabilities.
Product Pages
Goal: Build a trusted community of experts and advocates around a specific product.
Best For: Bottom-of-the-funnel marketing such as connecting prospects to experts, generating leads, and cultivating the voice of the customer.
How to create a Product Page?
Currently you cannot create additional product pages, so stay tuned for an update from LinkedIn when this is possible.
"Wait, then how do I already have product pages if I can't create them?"
LinkedIn has done the heavy lifting and curated your product page(s) based on existing data from your company website and the LinkedIn platform. You are able to update the pages they have created for you by going through the LinkedIn page admin.
For marketers, this is just another avenue to help promote your products and get it connected to LinkedIn's audience of more than 722 million professionals.
Free Assessment:
How does your sales & marketing measure up?
Take this free, 5-minute assessment and learn what you can start doing today to boost traffic, leads, and sales.