Should Your Demand Gen Strategy Change in a Slumping Economy?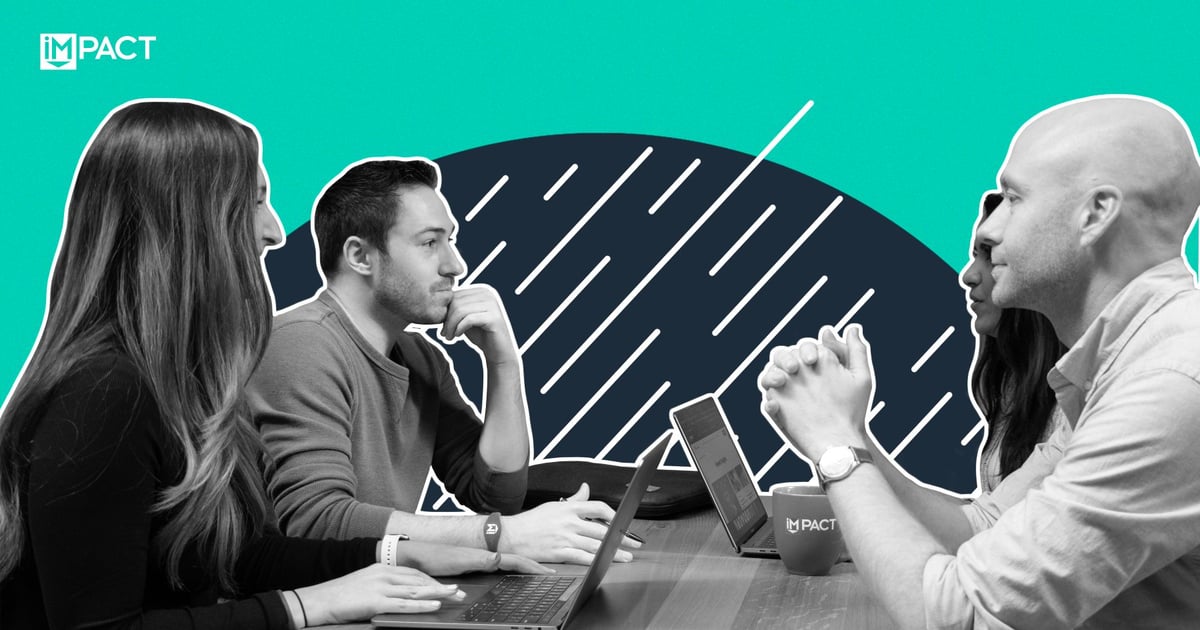 [Listen to this article on our podcast, But We're Different. ]
Let's say there are 10,000 potential customers out there for your business.
How many of them are bottom-of-the-funnel, ready to buy right now?
For most businesses, it's only a handful. Let's say only 5% are currently in the market and ready to buy. The other 95% might buy in a year, or they might not even know your company or solution exists yet.
That's where demand gen comes in.
Demand generation seeks to make your solution highly visible to everyone who experiences the problem you solve — whether they're ready to buy or not. That way, when they are ready to buy, they'll already know who you are and have encountered a number of touchpoints with your brand.

But in a slumping economy, should you still invest in generating demand among those far-off, distant customers?
If you're interested in still being in business after those 5% buy, the answer is yes. And I'll explain why below. First, let's define some terms.
First off, what is 'demand generation'?
Demand generation is one of those modern marketing terms that gets overused and misused so much that it can start to lose its meaning. (Demand gen often gets confused with lead generation, which is simply the action of collecting user contact information to market to them.)
The way we define it at IMPACT is this: Demand generation is the act of proactively educating a target audience about the problems you solve.
Now, some of this audience might not know anything about you or what you sell. Some of them might not even know they have a problem yet.
But that's why you're doing what you're doing: You're generating demand. You're presenting your product or service as a solution to a problem they may or may not realize they're facing.
Demand gen is your tool for engaging those 95% of potential buyers not looking to buy right now.
Why 'discovery platforms' are key to successful demand gen
Demand generation is closely tied to social media networks because these are discovery platforms where people are in the mindset to discover new products, services, ideas, concepts, and frameworks.
People are on social sites to scroll through and discover new content. That's the reason they're there.
They get served content the algorithms think they'll like.

This is a different mindset from how people use tools like Google. They're not hunting for specific information; they're open to consuming whatever is served — even if it does come with an incredibly low consideration span.
Demand gen is not confined to social media, however. It can happen on podcasts, YouTube, and in-person events, to name a few — because these are also places where discovery happens.
But the idea is that you're putting your brand in a place where people are hanging out (virtually or physically) and have a mindset that's open to discovery.
Should you change your demand gen tactics in a downturn?
So, when the economy falters and a downturn or recession seems to be on the horizon, should you change your demand gen tactics?
No.
At least, not really.
Let me explain: In good times and bad, you need to invest in the future of your business.
You need to start building inroads with that 95% of potential customers who are not ready to buy from you. You need to establish your brand as a trustworthy one so that they see you as a viable option when they are ready to buy.
But that doesn't mean you can completely ignore the economic climate.
Listen to your buyers, not the news
Economic changes are going to affect the marketplace, and you shouldn't ignore them, but rather than reading the news or the stock report, listen to your buyers so you can stay top of mind for them:
Monitor where they hang out.

The social media landscape is always changing. (Does anybody remember a few years ago when Clubhouse was a big thing? Remember when no one took TikTok seriously?) On top of marketplace volatility, remember the fact that personal habits are always more likely to change during uncertainty. Talk with your customers and watch where your potential buyers spend their time so you can meet them there.
Be a (non-salesy) part of conversations. Social media is not the place for cold sales pitches. And you don't deserve anyone's attention, it must be earned. Creating content and being part of the community is the price of admission.
Pay close attention to how they buy. The pandemic ushered in huge changes in consumer spending, some of which no one anticipated. Economic conditions will impact the way people use their money. Always review and be open to changing the way you package and present your offerings.
According to research from Meta, 64% of customers wish companies would respond faster to their changing needs.
If you want to be the company that bucks this trend, start listening to your buyers. They'll tell you exactly what they want and how they want to buy it. No matter what the economic outlook says.
Demand gen in a slumping economy: Start, Stop, Keep
As we continue to experience economic uncertainty, we should lean in to listening channels so we can get a better idea of what our buyers want. What we should not do, however, is stop investing in demand generation.
If you're feeling unnerved by the up and down economy, follow sound advice for your demand gen efforts so you can adapt and stay the course at the same time.
Here's what you should start, stop, and keep doing.
START: Double-down on your "workhorse" channel
Some platforms and networks are going to work better, based on what you sell and who you sell it to. Find your workhorse channel and put more of your eggs in that basket.

I'm not saying you should ignore other channels, but we should all know which ones pay the bills. Instead of trying to be great on five platforms, focus on the one or two where your audience spends the most time. Maybe it's LinkedIn. Maybe it's YouTube Shorts and TikTok. Maybe it's blogging or podcasting.
If you sell auto parts, you probably don't need to focus on LinkedIn. If you sell financial consulting, you probably don't need to be on Pinterest. Get great at your most lucrative channel first so you don't spread yourself too thin and fail to deliver results.
STOP: Trying to do too much at once
Often we work with businesses that have stood on the sidelines on social media for far too long. Now all of a sudden, they're ready to get in the game, but rather than listening, learning, and being strategic, they jump in and get started on Facebook, Twitter, TikTok, Instagram, and LinkedIn, and YouTube all at the same time.
Then, after 90 days, they think, "why did nothing work?"
Unless you've got a huge marketing team that has the means to deploy a team to each platform, that's just not a realistic approach.

Put your efforts into the places where it's going to create the most sales opportunities. Determine where your buyers spend their time online, but be smart about it.
Is your audience on Instagram? Probably. But are they in a mindset to learn about tax attorney services while they're there? Probably not. Try LinkedIn.
KEEP: Investing in marketing
Marketing is about the future. Your future. If you're planning on being in business after next month, the work of marketing will never be finished.
Experts say that "coke" (as in Coca-Cola) is the second most recognized word on Earth, after "OK."
Still, Coca-Cola spent $4.7 billion on global marketing last year.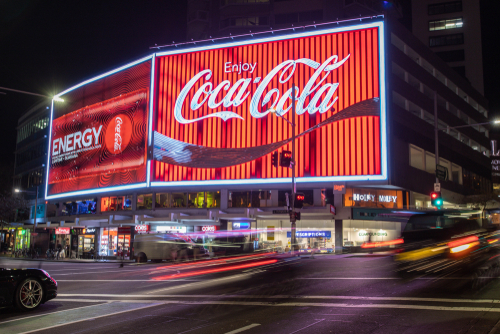 An economic downturn is no time to take your chips off the table. Sure, you might have a tighter budget, but marketing is not a luxury that gets cut to balance your books. In fact, your competitors are likely to cut their marketing budget in a downturn. Opportunities to overtake them this easily don't come around very often.
Marketing is a vital investment in your future. Make sure you treat it as such.
Building your future with demand gen
Think again about the 10,000 potential customers out there who may someday buy from you. Only a tiny sliver is ready to buy right now. To keep your pipeline full in the future, you need to put in the effort today to create touchpoints and built trust with those future buyers.
Make them aware of their problems today and you will become their future solution.
Free Assessment:
How does your inbound marketing measure up?
Take this free, 5-minute assessment and learn what you can start doing today to boost traffic, leads, and sales.
Get Started
Free Assessment:
How does your inbound marketing measure up?
Take this free, 5-minute assessment and learn what you can start doing today to boost traffic, leads, and sales.
Published on April 12, 2023