A Users Guide for Creating Powerful Landing Pages & CTAs with HubSpot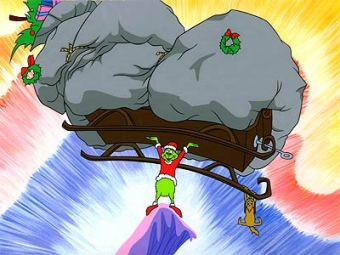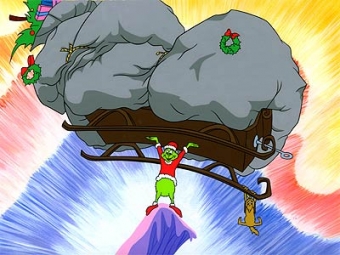 The following is an excerpt from IMPACT's popular ebook, "The Essential Guide for Mastering HubSpot." For more expert tips on optimizing your landing pages and CTAs for lead generation, be sure to check out the Mastering HubSpot">full ebook.
So we all know the importance of landing pages and calls-to-action when it comes to converting leads on our website, but how are yours actually performing?
Using the HubSpot software, there is an immeasurable amount of data available to us to ensure we're putting the best version forward as possible. Are you doing this?
We've included a below a rundown of some of the best practices to ensure your landing pages and calls-to-action are performing at a high level.
Check out the full ebook here...
Landing Pages
We at IMPACT know just how valuable landing pages are in terms of getting leads and increasing conversions, which is why we support the HubSpot landing page creator. Here are a few of the reasons why:
As with most HubSpot tools, you've likely discovered that you need little to no experience with web development to create professional and effective landing pages (and you save thousands of dollars by not having to hire on any web designers or developers!). Everything is "drag and drop"-able, and you can create fully customized lead capture forms, thank you pages, and auto-response emails – no messing around with coding or trying to align your email marketing software with your landing pages.
Your landing pages can easily be matched to look and "feel" just like your website. Not only can they have the same design, but they can also be created on a custom sub domain, meaning that visitors won't even have to leave your site. HubSpot has one of the best landing page analytical software programs out there, making it easy for you to do A/B testing. This is important, as it will tell you exactly what works, what doesn't, and ultimately how you can improve upon your lading pages to increase conversion and boost your ROI.
When you use the HubSpot Landing Page creator, it can be easily integrated with any of their email and lead nurturing tools. What does this mean for you? That your business will be able to send out fully customized, non-generic communications to your leads based on the actions they took on the landing page(s) that they visited.
HubSpot Landing Pages can also be synced with a number of other API- enabled CRM systems, such as Salesforce, Highrise, SugarCRM and NetSuite, so you don't have to use the HubSpot CRM to use their landing page tool.
NOTE: If you encounter any problems when trying to sync your HubSpot landing pages with any other CRM systems, try contacting us at IMPACT or your third party CRM provider as well as HubSpot for assistance.
Wondering why your landing pages may not be as effective as they should be? One of the leading causes behind a poor landing page is the use of ineffective CTAs. To increase the effectiveness of your landing page, try the following:
Make sure that the language used in your CTA matches the language that's being used on your landing pages
Try not to oversell an offer. Don't make any promises with your CTA that you can't keep
When creating your landing page, make sure that the CTA is easy to find. That means making it large enough to be seen, not having it blend in too much, and keeping the CTA in the top fold of the landing page
CTA Tool (With Smart CTAs)
Speaking of CTAs, HubSpot couldn't have possibly made them any easier to create professional and effective CTAs than with their CTA tool (which can be fully integrated with the landing page creator).
If you're struggling to create the perfect call-to-action buttons, then you are not alone. One of the most common complaints that we at IMPACT receive is that a company's CTAs are drawing little to no action. The new and improved HubSpot CTA tool, with "Smart CTAs", is the best in its class. Here's why we love the tool:
In mere seconds you can create and change up the CTAs on not only every page of your website, but on every blog entry, each email, and all landing pages
The CTA tool is fully integrated with HubSpot's CTA analytics, making it a cinch for anyone to track and compare the success of each CTA (i.e. which ones had a high conversion rate)
When compared with the old tool, the new CTA builder is not only faster, but it also has a one-step cross-platform editing tool which really simplifies the process. If you're a business owner who's already tight on time, you'll certainly appreciate this. It also features better image management and as we mentioned before, allows you to change up the CTAs in your emails tool, something which the old tool didn't allow for. When changing your CTAs, keep some of these tips in mind:
Use direct language that tells visitors exactly what they can expect when they click on your CTA button (avoid vague language)
Explain why your CTA is worth their time (i.e. provide a stat that helps support the need for a visitor to click on the CTA)
Go through each page of your website and determine where that page is appropriate in a lead's buying cycle. Once that's determined, make sure that the CTA placed on the page matches where a lead would likely be in the buying cycle (i.e. a visitor who's found your site using the keywords "how to unclog a sink" would be interested in a CTA for a free "do it yourself" sink de-clogging white paper download, and wouldn't likely click on a CTA such as "Click here to check out our services").
A lot of companies are forgetting the importance of having CTAs, but having effective CTAs allows visitors to convert into leads, and leads into customers. CTAs are often the missing link between having traffic simply be "traffic" and converting visitors, but this tool makes it simple for anyone to create great CTAs that will start increasing conversions in a short matter of weeks. If you want to see a higher ROI and are struggling when coming up with effective CTAs, give us a call here at IMPACT.
We craft effective CTAs that significantly increase our client's ROI right from the design, to the placement, to the wording. We'll also provide you with the tools you need to track and monitor the success of your CTAs so that you can continue to fine tune and change them in the future.
Free Assessment:
How does your inbound marketing measure up?
Take this free, 5-minute assessment and learn what you can start doing today to boost traffic, leads, and sales.
Get Started
Free Assessment:
How does your inbound marketing measure up?
Take this free, 5-minute assessment and learn what you can start doing today to boost traffic, leads, and sales.
Published on December 4, 2012