Ad blocker trends for 2020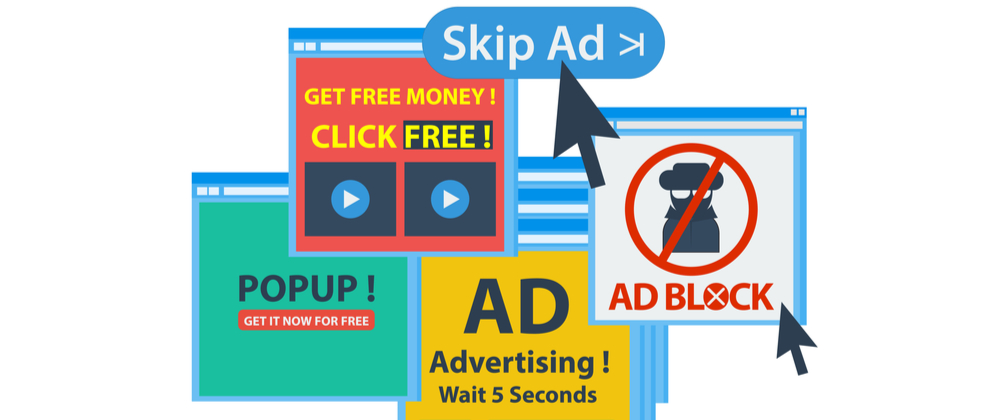 There's no denying that digital ads can be divisive. Income from ads supports the free content creators of the internet, while helping companies reach more of their target audiences. They also keep some of our favorite sites up and running.
Join the IMPACT coaches for a deep dive on a new topic every month in our free virtual event series.
That being said, poorly designed or intrusive ads can be disruptive, and the tracking cookies that go along with a lot of them can raise some privacy concerns.
Enter the ad blocker. Ahh, a gift from developer gods.
Ad blockers allow users to block annoying ads, save some bandwidth, and keep their personal information out of marketing databases. They can even protect your computer from virus-ridden ads or malware.
Web users have spoken, fueled by a fiery rage provoked by bad ads, and ad blocker use has been on the rise for years. Now, about a third of all users have some kind of ad-blocking technology helping them browse the internet in peace.
As this number continues to rise, people are taking notice. In response, Google has launched its own ad-slaying solution to aid the never ending fight.
Yes, that's right, the king of digital ads is getting in on the ad blocker action.
Users globally will have access to Google's ad blocker tool by July of this year.
That means that if your site is running the types of ads that Google deems unfit (fear not Google Ad users, they would never shoot themselves in the foot like that), you will need to take action to remove those ads or face penalties in referral traffic and organic SEO rankings.
So what are the specifics of ad blocking today? Who is most affected? Well, GlobalWebIndex sought to find out, and they threw together this nifty little infographic to help you digest all that ad-blocking data.
Here are some of the highlights:
48% of users employing an ad blocker do so because they are getting served too many, or irrelevant ads, but one of the up-and-coming motivations for ad blockers is that they save the battery of a user's device.
The motivation behind using an ad blocker varies greatly between regions, with Latin America citing the sheer volume of ads as their motivation, while in the Middle-East/Africa the main concern is minimizing data use and battery drain.
The heaviest users of ad blockers live in the Asia-Pacific region, with 40% of browsers using the technology monthly. North America comes in second, with 38%.
Significantly more men use ad blockers than women.
Based on this data, it appears that ad blocking is here to stay. Now that Google is throwing its hat into the ring with its own ad blocker, it's clear that marketers everywhere need to rethink the types of ads they're employing, where they are displaying them and how they can best get their audiences to listen.
Check out the full infographic below: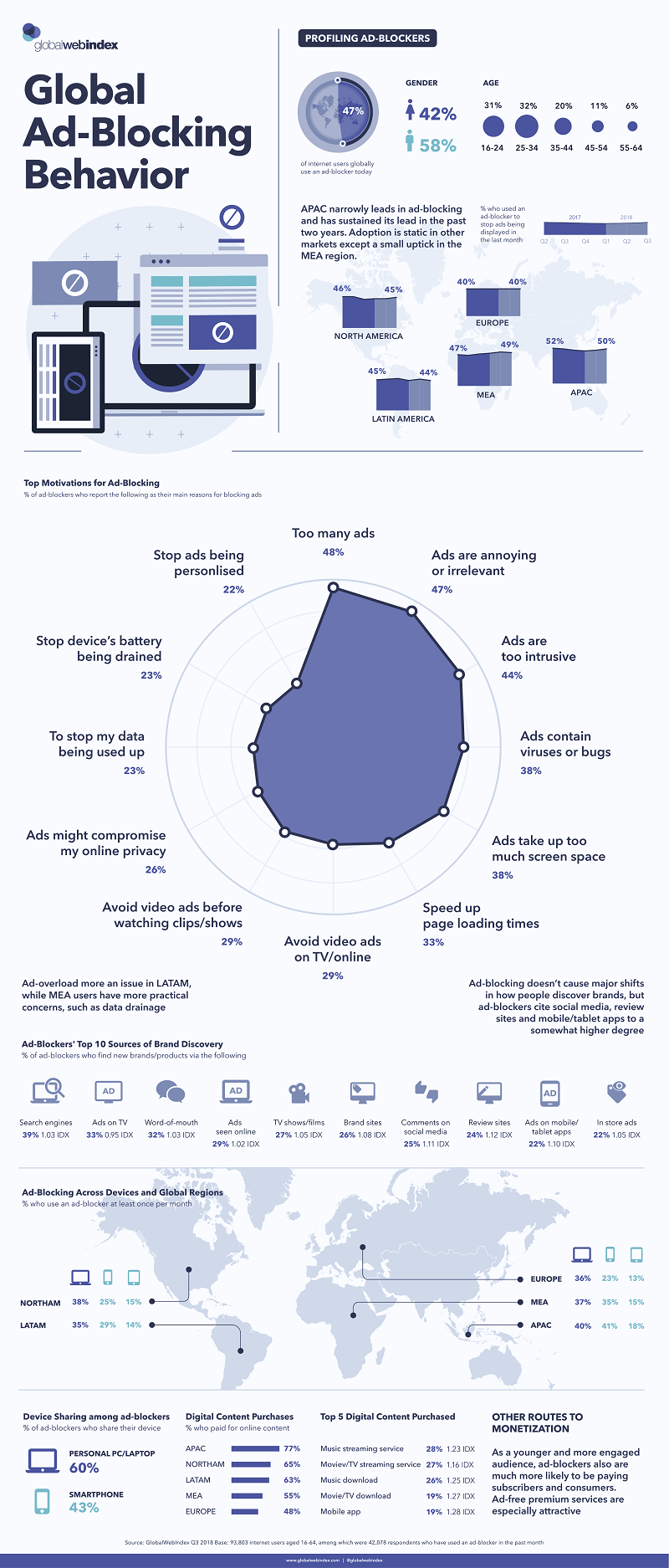 Join the IMPACT coaches for a deep dive on a new topic every month in our free virtual event series.
Published on November 14, 2019