6 Easy Ways to Supercharge Your Next Presentation Slide Deck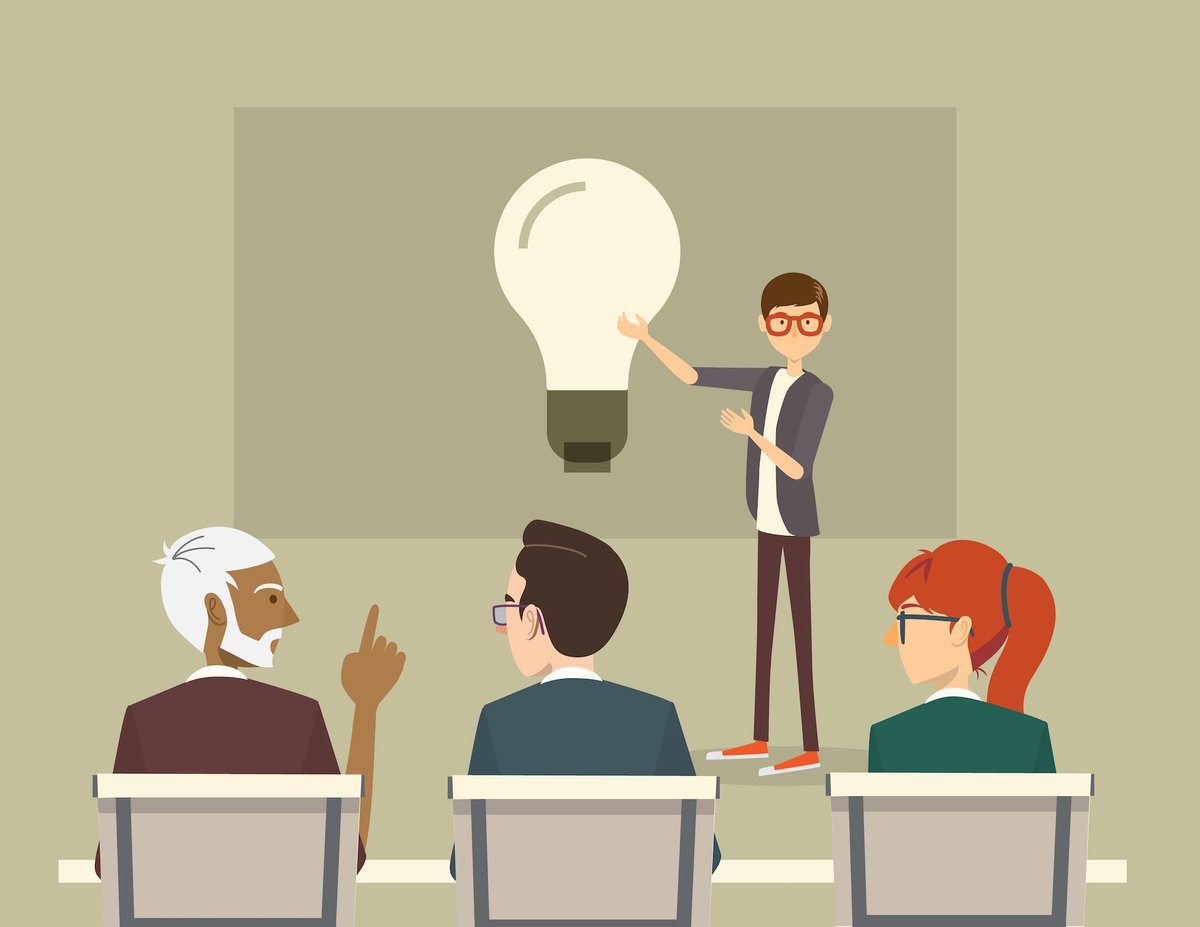 According to BBC, over 30 million presentations are created by businesses every day. That's a lot of freaking slide decks
Chances are if you're reading this, you too have put together a slide deck for yourself or your company. I have made quite a few in my day, both as a professional designer and as a student, so I am here to share some quick ways to supercharge your presentation.
Whether this is for your next keynote, webinar, or for generating leads on SlideShare, these tips will help you craft a slide deck that is more engaging and makes a stronger impact for your audience.
1. Don't be afraid to start with a template
You may feel like you need to create your slide deck entirely from scratch or everyone will know it's just an outdated template we've been seeing since Windows 97, but truth is you can work with a good template.
There are plenty of free downloadable options out there that, with a little adjusting, can be exactly what you need. No need to reinvent the wheel.

I created this example with a template from Slides Carnival, an awesome site that offers beautiful free templates for use with Google Slides.
When picking a template, make sure you pick something that reflects your brand's existing tone and style. If your visuals and logo use very rigid lines, try to find something that reflects that. You want every material you create to feel cohesive and familiar to your audience.
2. Put your brand on it
Now that you have your template picked out, put your own spin on it! If you have a branding guide now is the time to put it to good use.
Logos & Colors
If you're using PowerPoint, go into the theme template editor to add in your logo and change the colors to be those of your brand.
A good rule-of-thumb to follow is adding your full logo on the title slide and your logo mark (or a smaller version if you don't have a stand alone mark) to the inner slides in a small, subtle way like in the bottom middle.
[source]
Fonts
Now, let's talk fonts. Technically, you can use any font you have on your computer in PowerPoint, but this may run the risk of sending it off and having the viewer or machine being used not having the same one. I wouldn't recommend taking that chance. (This could create a totally different experience and greatly alter your formating.)
Try to use a universal font. You can find the full list of the safe fonts here, courtesy of Presentitude.
Even if you are selecting a universal font, choose one that fits with your branding. One easy way to do this is by sticking with the same type of font (i.e. Serif or Sans Serif). If you're not sure what your font is a quick Google search will surely give you this info.
3. Less is more
Some presenters find it useful to write out what they're going to say verbatim in slide deck to help cue them.
The downfall… they forgot people don't want to read every single word you are about to say.
Keep your slides short and sweet, displaying just the most high level or important points -- the things you want people to remember.
You can make notes in slide deck for yourself to practice, but make sure you keep them in the presentation notes and not in the slides.
Not only will you have overly wordy slides that are redundant to what you're talking about, but you may lose some of your audience when they become more focused on the words in front of them than you.
[source]
4. Animations are not dead (Except for the typewriter, that is definitely dead.)
[source]
You read that right, animations are not dead. Subtle animations can grab and help keep your audience captivated. Try using a float in on a title or image or transition your slides with a simple quick fade. The key is to keep them quick and minimal.
5. Make your point with visuals
We all know by now that visuals (whether it be an image, chart, gif, video, etc.) are integral to helping your marketing message stick.
People may not remember that you called a section "Bridging the gap to blah blah blah..." but they will recall the slide of the Golden Gate bridge and be able to recall what you were talking about.
With this in mind, one of my favorite tactics in making a slide deck is the use of a single image with a couple words over it. Choose a simple, but powerful image that will support your point and be memorable to your audience, like the example below.
[source]

6. Have some fun with it!
Okay, this may not be the right direction for every presentation, but think about your audience and the setting.
If you think those two things will be receptive to a little fun, make it happen!
Just because you're in a professional setting doesn't mean you can't spice things up.
Make a joke or a reference to pop culture. Let's say you're talking about today's top frustrations with mobile technology, you could use a shot of the iconic printer smashing scene from Office Space. Yes, it's not exact, but you're audience will get the point!
[source]

You can also use your slides to infuse your company culture into your presentation.
If you have an ongoing joke in the office that you can use as part of an example, USE IT! That opens you up to a quick anecdote about your culture and makes you more human and approachable to your audience
Conclusion
The thought of starting a new presentation can often be daunting, but it doesn't have to be. The next time you start setting up your slide deck take these tips into consideration. It may seem like more work in the beginning, but ultimately will make your life a heck of alot easier and make your slide deck much more impactful.
Free: Assessment
Does your website build trust with buyers and bring in revenue?
Take this free 6 question assessment and learn how your website can start living up to its potential.