6 Ways Buyer Intent Data Fosters Sales & Marketing Alignment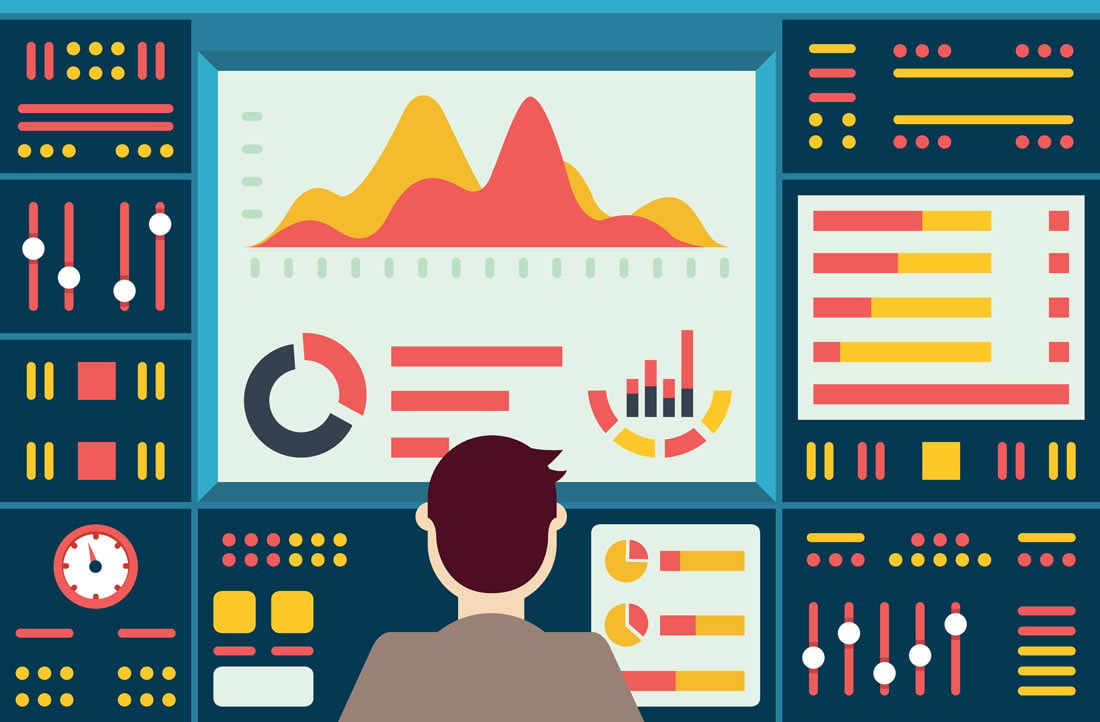 It's widely accepted that the internet has enabled changes in buyer behaviors which have disrupted traditional marketing and sales approaches.
The exploding universe of sales and MarTech software tools has enabled methodologies like inbound marketing.
It's allowed companies to deliver better experiences to prospects and buyers, but it's also often created internal friction.
The Challenge of Sales & Marketing Alignment
The roles of PR, marketing, sales, and service that used to be so clearly defined are now often blurred by non-linear buying journeys and overlapping interactions.
While that creates exciting opportunities to innovate, it can also lead to frustration.
Smart companies have experimented with approaches to align marketing and sales personnel, energy, and goals so that each group can leverage its unique strengths as it focuses on collectively driving revenue growth.
However, simply recognizing it as a challenge doesn't make it easier to solve.
Closing sales and generating leads are fundamentally different.
So, when a technology that is powerful by itself, simultaneously fosters alignment between marketing and sales teams, it's especially exciting -- That's what buyer intent data can do.
While buyer intent data is a relatively new tool available to revenue growth teams, awareness of it is rapidly increasing.
I predict you'll see more discussion on it soon, so you'll certainly want to be conversant to support client conversations, and.
In fact, it's on the agenda for INBOUND 2018, where I'll be speaking on this very topic.
Here's a sneak preview just for IMPACT readers!
What is Buyer Intent Data?
Long before prospects visit your site and submit a form, start a chat, or put items in their cart, they begin researching.
The hints and clues they leave behind by taking these actions across the internet are what we call buyer intent data.
How long they research depends on a number of factors ranging from individual to industry, but the journey from awareness, through consideration, to decision can be hours, days, weeks, months or even years.
Sometimes, if your content is superb and SEO is great, you'll get lucky and identify early signals that a prospect is active (a.k.a. They've taken action on your site indicating they likely have intent to buy.)
Often though, they'll research anonymously or not even visit your site.
In fact, statistically, with search rankings in the top 3 and strong organic SEO click-through rates (CTR) of 30%, less than 1/3 of prospects will visit your site.
Then, even a strong 5% visit-to-lead conversion rate on-site means only 1.5% of people conducting a search will become our leads.
So, marketers and salespeople alike have a huge opportunity if they can identify some of the other 98.5%.
That's what buyer intent data does.
How Does Buyer Intent Data Work?
Every day, all around the internet, millions of people search millions of topics and engage with content on sites that don't have your tracking code!
Complex buyer intent data algorithms like those analyzed by IntentData.io can monitor those engagements to observe contacts taking actions and report the ones that match your ideal buyer profile.
How does that work?
Simple. You provide contextual information including:
Ideal prospect job titles, company size, and geography

Customer account names and URLs

Target account names and URLs

Competitor names and URLs

Influencer and key industry event URLs and/or social handles

Key terms (simple and compound terms of product, service, problems and outcomes)
These get built into an algorithm which then uses machine learning and technology to observe and note relevant actions which indicate intent from among the millions that occur every day on the web.
Those observations are then compiled and reported weekly in a format which lists the people behind them and includes full contact details (first, last, phone, email, company, title, location), company details (size, industry) and context (the actions they've taken.)
The actions include those taken in general search, on competitors' sites, with industry influencers and major industry events.
The report indicates the type of action and the trigger (i.e. Engaged with Competitor / Marketo would tell you that someone had taken action on Marketo's site) and also flags if they are a current customer, a target account and whether this is a repeat incidence of intent.
(If you'd like to dig deeper, you'll find extensive details at IntentData.io)
Imagine, a list of the actual people taking actual action indicating that they're researching what you sell!
It's easy to see why both marketing and sales would be excited, and that's why it's such a great tool for fostering alignment and collaboration.
Building Alignment by Encouraging Collaboration
It seems there's almost always friction between marketing and sales, but boil down all the chitter chatter and you find groups committed to growth with similar goals and pretty simple wants.
Sales wants more sales qualified leads that are ready to talk to them. They all say if they can just get a seat at the table, they win more than they lose!
Marketing wants to find them early and nurture them so they're ready for sales. In a world where buyers lurk in the shadows of the internet, that takes skill!
Anything that helps either, boosts results. And something that helps both, well, that's pretty cool.
Buyer intent data provides a common tool over which marketing and sales can collaborate directly (interpreting and planning an approach for types of contacts.)
There are six common examples of collaborative use cases for buyer intent data.
Discovering additional, active, unknown sales leads

Reducing churn / boosting loyalty and lifetime value

Building target account success

Managing complex buying teams

Getting involved early enough to establish value

Tracking trends
Each is an area of overlapping interest to marketing and sales which means success in them drives the company forward and stimulates collaboration.
Let's unpack these individually.
1.
Discovering Additional, Active, Unknown Sales Leads
If great inbound marketing statistically only converts <2% of active prospects, then putting others on marketing's radar let's them engage and nurture.
From gentle steps like Facebook ads to a custom audience, through active Business Development Rep (BDR) outreach and customized sequences, there are a range of approaches through which marketing works alongside sales to amp up the qualified lead generation. That leads to smiles all around!
2.
Reducing Churn
Estimates vary widely but the consensus is that it's five times as expensive to add a new customer as to retain an existing one.
Imagine the power (and economy) of having a little whisper in your ear that a current customer is actively researching similar solutions elsewhere, or even competitors.
If marketing could tip sales off in time to save a customer and get a renewal/reorder, that's a huge win that reduces the burden of replacing business before even adding new customers. That helps every metric related to lifetime value and the economics of marketing.
3.
Target Account Success
Sales people have long had target account strategies, and account-based marketing (ABM) has introduced an analog for the marketing team, but these aren't yet as tightly integrated as they could be.
Buyer intent data uses predictive algorithms and observation of related behavior to flesh out everyone's understanding of the customer buying team and influencers.
Included with the contacts who have taken action are often related contacts who are likely influencers and participants in any project.
This enhances the ABM effort with additional opportunities to engage and connect, and it helps build the roadmap for the target account sales approach.
It can also reveal new target accounts which hadn't been on the radar of the sales team previously.
4. Managing Complex Buying Teams -- (a.k.a.
Tracking the 6.8 Buyers)
One of the biggest challenges for sales teams is managing buying teams or multiple decision makers.
CEB's well-known statistic illustrates the problem.
With a deal champion, consensus decisions, and others who are content to remain anonymous, it's hard to sell complex deals.
Buyer intent data, fortunately, can empower marketing to provide their sales colleagues with in-depth insights into who else in a company is actively participating in the research, and even what actions they're taking, and where.
This deal "intelligence" can be critical to sales people navigating the complexity of consensus team buying.
5. Getting Involved Early Enough to Establish Value
You know the frustration of wasting time on deals that you couldn't quite walk away from, but also sensed were already done.
That's the unfortunate situation that arises when you come late to a deal - when someone in their decision phases wanders onto your site to ask for a quote, but their minds basically already made.
Is it a lead? Sure. Sales qualified? Probably. Winnable? Likely not.
The solution is to get involved early, and while sales might grumble about leads that aren't sales ready, it's a huge win when marketing can identify them long before they're comparing vendors to establish authority and shape the analysis.
Using personalized workflows to email "from" a sales rep in a tool like HubSpot allows a relationship to be forged at scale, as alerts for prospect behaviors help reps engage at just the right moments.
This nuanced, early interaction puts your reps in the driver's seat, initiating and steering conversations before they've begun without them.
Buyer intent data fills the marketing funnel with those early stage leads to put your sales team at the table early!
6. Tracking Trends
You almost certainly spend time looking at your own content metrics to figure out what's working, and what's not.
What would you do with indications of engagement by trigger (search term, competitor, influencer, etc) from across the web?
Hint: You'd take that info and create content that would scratch that itch that the internet seemed to have!
Plus, you'd see trends by stage in buying journey to help you provide key pieces of sales enablement content too.
The days of marketing generating "leads" from bingo decks and throwing them over the silo wall to sales are done.
Today's buying behaviors require tight integration of the two disciplines to deliver great buyer experiences.
But silos do still exist - and digital marketing perpetuates them since the website, social media, and email are often their domain.
Buyer intent data bridges the silos.
Not only does it drive key metrics for both groups, but it creates a framework for direct collaboration.
It Sounds Perfect -- What's Not to Like?
Buyer intent data itself is incredibly powerful, and as we've seen, it creates new opportunities for collaboration with marketing and sales.
There are, however, some myths and legitimate challenges to be aware of.
Privacy
First, many ask about privacy.
Particularly after the Facebook blowup, and considering some ABM providers refuse to provide contact details, it's a reasonable question with a simple answer.
All buyer intent data is from publicly available sources - but devilishly difficult to locate and aggregate.
None of it is collected in any way that assures and then violates privacy.
Marketing Implications
Second, marketing sometimes worries this could eventually replace the lead generation infrastructure that they've so diligently built.
That's understandable at first glance, but unwarranted.
Remember, this only provides the indication that someone is interested.
All the marketing messaging, sales enablement content, BDR scripts/templates and tools, offers, and other elements still have to be created and refined.
You'll be needed as much as ever!
Sales Process Implications
Third, sales might assume their purchase orders have been written and are just waiting to get picked up, but that's not entirely true.
They still have to follow their sales process, but now they're focused on deals that are theirs to win - leads that are in the market, looking for similar solutions, interacting with competitors, etc.
Order takers wish it was easy. Professional sales people treasure these insights.
Segmenting Leads & Journeys
Fourth, there will often be a lot of leads and some noise as well, and they will be in all phases of the buying journey.
That means there's some early work to refine the algorithm to establish the right search parameters to filter signal from noise.
Then there's ongoing work to segment the leads so that each contact has the right interaction - from custom audience Facebook ads to direct contact from a sales rep.
This is the classic "good problem to have" but for marketing teams that are already too busy, it's important to plan for.
Data Quality
Fifth, not all buyer intent data is the same.
In fact, some products which identify themselves as buyer intent data actually just capture IP-based activity (anonymous "surges" from target account IP addresses) and then associates those hypothetically with contact details from ideal buyers.
In other words, if contacting the person behind IMPACT's blog was your goal, most providers that claim to provide buyer intent data would watch for traffic from IMPACT's office and then report to you that the traffic might well have been from Ramona, their Content Marketing Manager.
Of course, it might also have been any of her 50 colleagues who weren't great prospects for you,so, be sure to find data which provides actual contact details of the person taking the action - or your efforts to build alignment will likely fizzle.
Driving Growth & Having Fun
No matter how many espressos we drink or how passionate we may be about the practice of digital marketing, we face two sometimes elusive priorities.
As a revenue growth team, we have to hit our key metric - growth. That's a challenge and every tool is an important option to consider.

We've got to enjoy working together to achieve that. Sure, some days suck and not everyone is the great writer, analyst, or closer that we'd like, but finding ways to glue the marketing and sales teams together can go a long way toward building camaraderie that will make work fun as you achieve your numbers.
Buyer intent data supports both these efforts, and that's perhaps the greatest gift your revenue growth team can receive - the satisfaction that comes from collaborative success.
Free Assessment:
How does your sales & marketing measure up?
Take this free, 5-minute assessment and learn what you can start doing today to boost traffic, leads, and sales.