Coming Soon To a Twitter App Near You — A New Type of Conversation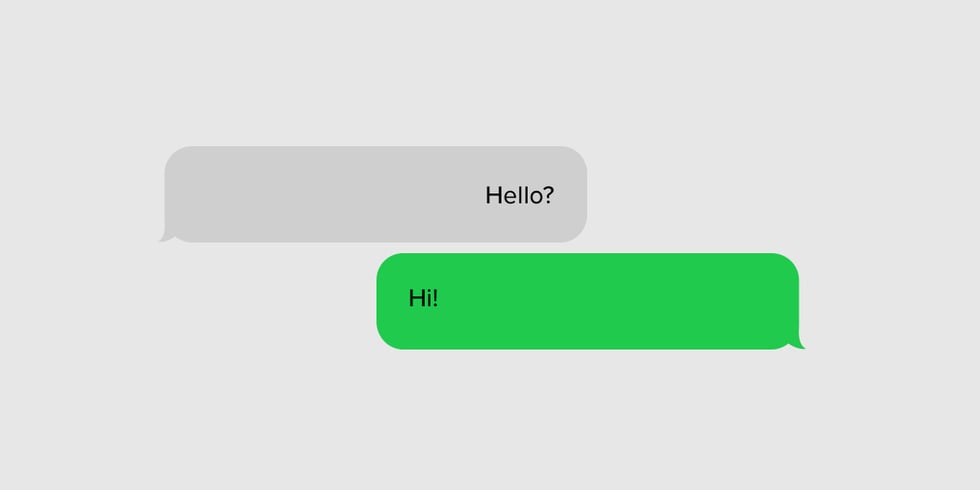 January 11th, 2019 min read
Twitter is recruiting users to test a new program that will change how conversations look and feel on the platform. Twitter's goal is to make interactions more conversational, and this will be done with design changes aimed at making it easier to track how conversations are happening.

As a designer, I spend my days focused on how to create digital environments that encourage engagement. So while these changes and beta test from Twitter may seem like NBD ("no big deal") to most people, it makes perfect sense to me.

Twitter's existing user experience currently does not foster an environment for ongoing dialogue. Essentially, they are taking the conversation playbook from Facebook and Instagram and making conversations front and center, rather than buried beneath clicks.
New Features for New Conversations
Some of the new features will include speech bubbles and different user colors determined by whether you follow someone or are replying. Threads will be improved with visual aids, including indentations and collapsing replies to see only the content you're interested in. This will help alleviate how messy it can get to keep up with a conversation you're interested in.

Twitter is also considering status indicator features, which would show when you are actively on Twitter with a green dot next to your profile pic (again, another "borrow" from Facebook). The idea being, if people see that you are active, they may be more likely to engage in a conversation with you.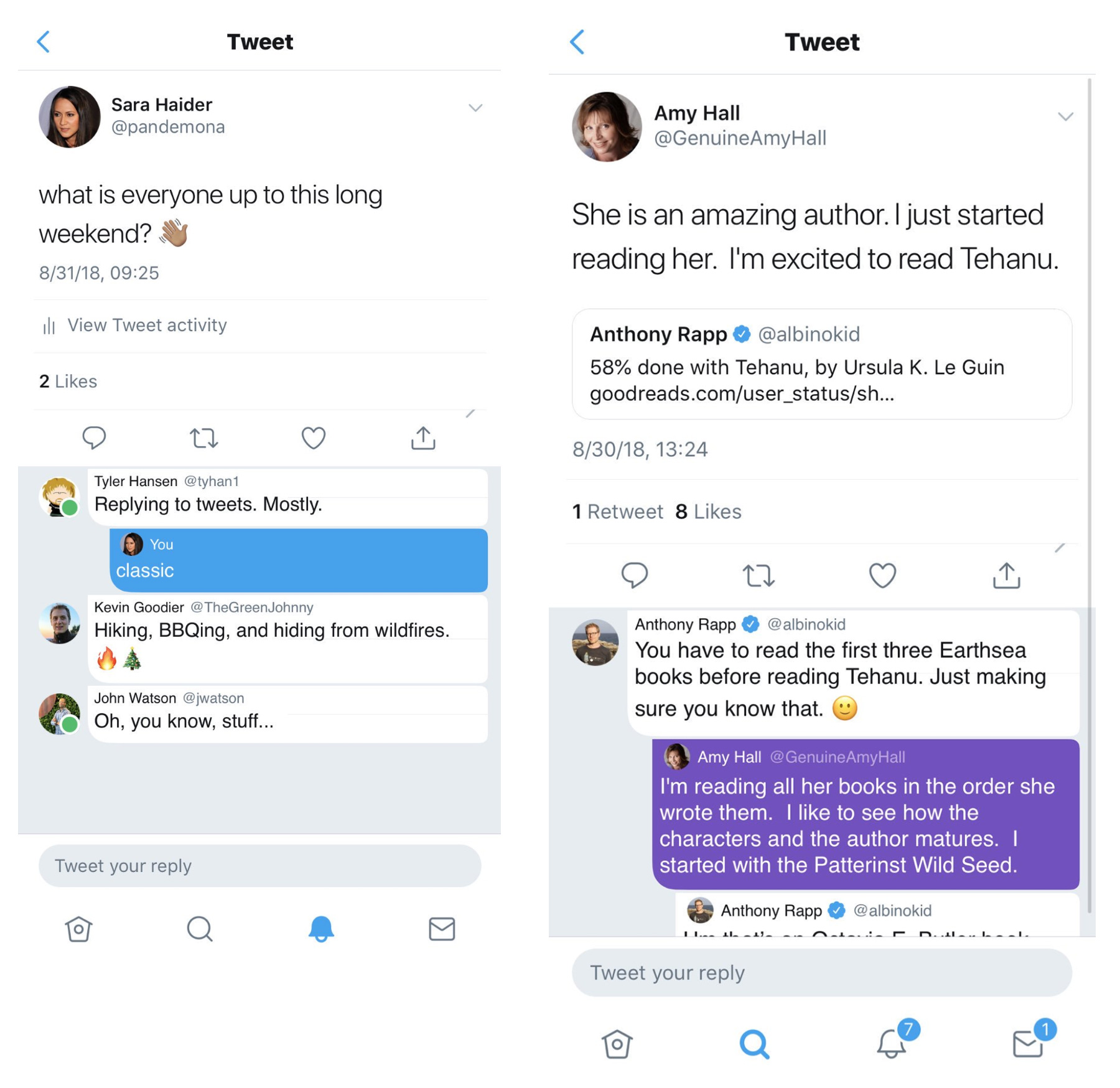 A Beta Program for a Select Few
The beta program will give participants the ability to share their experience openly with people in their feed. They'll be able to give real-time feedback through the entire development process, and Twitter will continuously collect all of those insights to ultimately make a better product.
Sara Haider, director of product management at Twitter, said at CES 2019
"We have a platform that the world uses to speak their mind, why not use that as part of our development process?"
Anyone can apply to join the beta, but only a few thousand people will be selected to enter the program.

The beta will be rolling out in the coming weeks.
A More Personal Approach for Marketers
Marketers are always looking for an edge over the competition. Lately the more personal a brand, the more a brand is trusted. This new feature has the ability to humanize brands a bit more and shows the level of engagement from a brand to customers visually. This also is a great feature for marketers who rely on Twitter for customer service.
Also, in breaking news, Twitter will never have an edit option.

To learn more about the program, watch Sara Haider at CES 2019:
Here's a secret: Video should be your best revenue driver. And it's actually easier than you think.
Join us on July 20 for Video Sales and Marketing World 2021 and learn from industry experts who are crushing it with video. The best part? Every tactic and strategy you'll hear about has already been proven to work … so you don't have to.
Register now with an IMPACT+ Pro membership, free for 14 days.
Hurry, early pricing expires in on July 15th!