How to Conduct a Successful A/B Test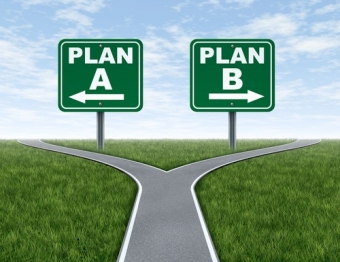 Many people are fairly familiar with the internet marketing terms like "web analytics" and "SEO", but one of the lesser known and used terms in search results is A/B testing.
A/B testing may not be a term that everyone is familiar with, but we've all undoubtedly practiced it in several different aspects of our life. A/B testing is exactly what it sounds like: you have two versions of something (i.e. landing page "A" and landing page "B"). You then put both version "A" and version "B" on the web and take measurements to see which version was better and which wasn't.
A/B testing is an important part of any online strategy, since it will tell you what works, what doesn't, and what may work. It helps you fine tune your marketing game so that you'll get the best results possible. But when it comes to A/B testing, there are certain things that must be tested, though this may vary depending on your goal.
Let's start with talking about the most common elements that are tested:
The headline of a web page/PPC ad/landing page, etc.
The product or service description.
The call-to-action (this involves testing several different elements, such as the wording, the size, the placement, and the color of it).
If you have a form, test the form's lengths and the fields on the form.
The images that you have on your landing and product pages.
The amount of text that you have on the page you are testing (i.e. test "short" text versus "long" text).
Further Testing
Now let's get more goal specific. Marketers like using A/B testing particularly for landing page comparisons. Landing pages are often used for sign-ups. What elements should you test in landing pages? You would probably want to test for the following:
The field-types in the form.
Where the privacy policy is displayed.
You may also want to test the kind of media that you have on your page. You may create one page that is text only with graphics, but then have a video marketing campaign on the other page, for example.
Now, to test the elements, you may choose to set up your A/B testing in one of two ways:
Redirect People to Another Page
This is a good method for anyone who wants to test an entire page, like a different color theme or a different layout.
Replace the Element
If you're only testing one element, like the color of a "call-to-action" button, then you can create different versions of that button in your testing tool through HTML. When your test page goes live, then the A/B tool that you use will sporadically replace the initial "call-to-action" button with one of the different versions you created.
If you have a sales website, it's also important to test your conversion goals as well. Once you get a fair amount of visitors and conversions through your test pages, it's time to look at the results and start figuring out what variations of the page were the cause for most of the conversions.
Additional A/B Test Tips
Remember to always test the control before you test your variations! Test both at the same time.
Don't conclude the testing before it's really finished (you can use one of many online calculators to help you determine the length of your A/B testing). Keep "statistical confidence" in mind. This will help you determine whether your test results are of any significance, and prevent you from reading into things too early.
If you have a regular lot of customers who come through to your site, don't include them in your experiments.
You know that expression "trust your gut"? When it comes to stats, don't. Trust in the stats. They don't lie.
Key Takeaways
A/B testing is essential if you want to have the best marketing campaign possible. While testing is a continuous process that you should keep up with as long as you have an online presence, it's important to know what to test, and when to conclude testing.
Concluding a test too early could mean getting skewed results, but concluding a test too late could also have a negative effect on your campaign.
Need Help?
If A/B testing is something you are interested in but are having trouble getting started, contact us today to schedule your free marketing analysis.
Free Assessment:
How does your sales & marketing measure up?
Take this free, 5-minute assessment and learn what you can start doing today to boost traffic, leads, and sales.