Subscribe
Join 40,000+ sales and marketing pros who receive our weekly newsletter.
Get the most relevant, actionable digital sales and marketing insights you need to make smarter decisions faster... all in under five minutes.
Thanks, stay tuned for our upcoming edition.
New Facebook COVID-19 report shows economy in crisis, SMBs struggling to adapt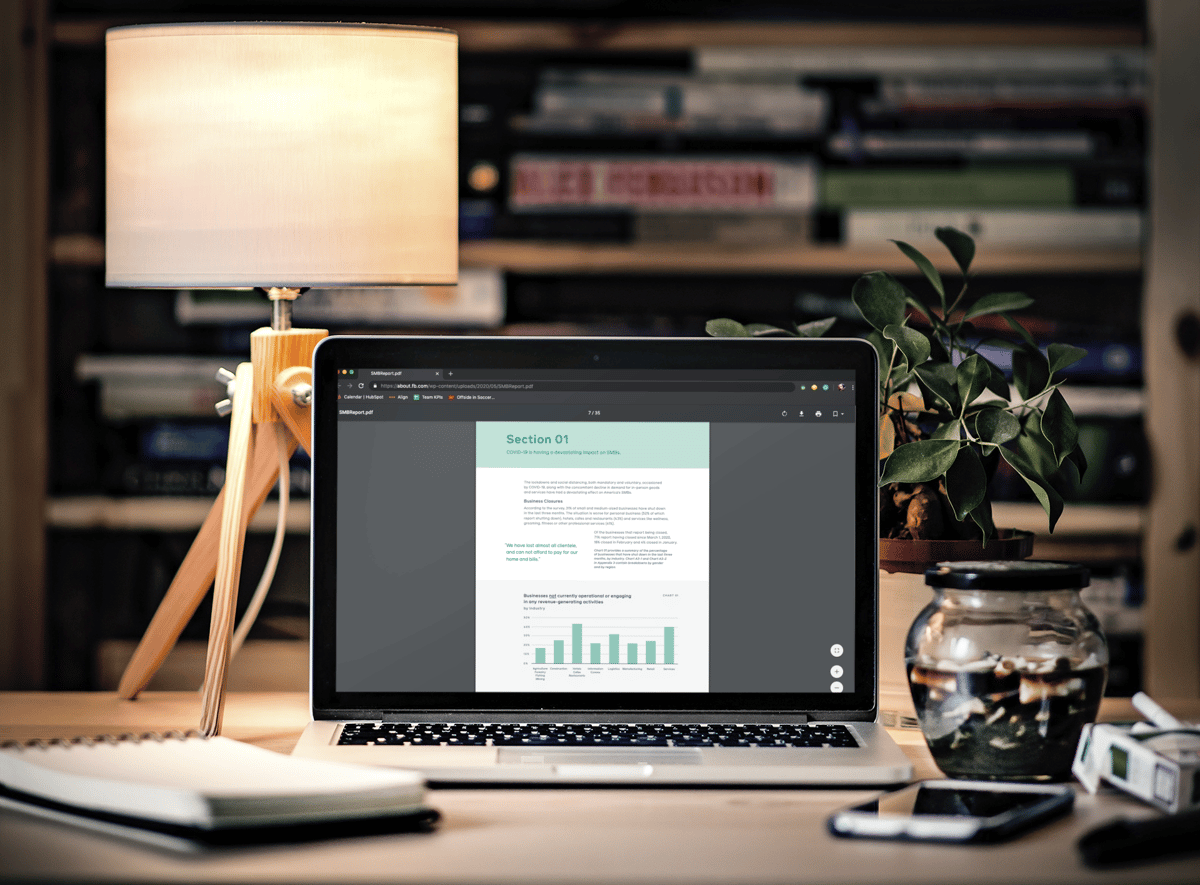 Last Friday afternoon, a strange thing happened.
After an afternoon of filming with IMPACT Creative Director Alex Winter for a new IMPACT+ course I'm working on for y'all, we went to Bear's Smokehouse. (Bear's is on-site at District, the co-working "campus" in New Haven, Connecticut, where you'll find IMPACT HQ.)
And we sat down... and had a beer.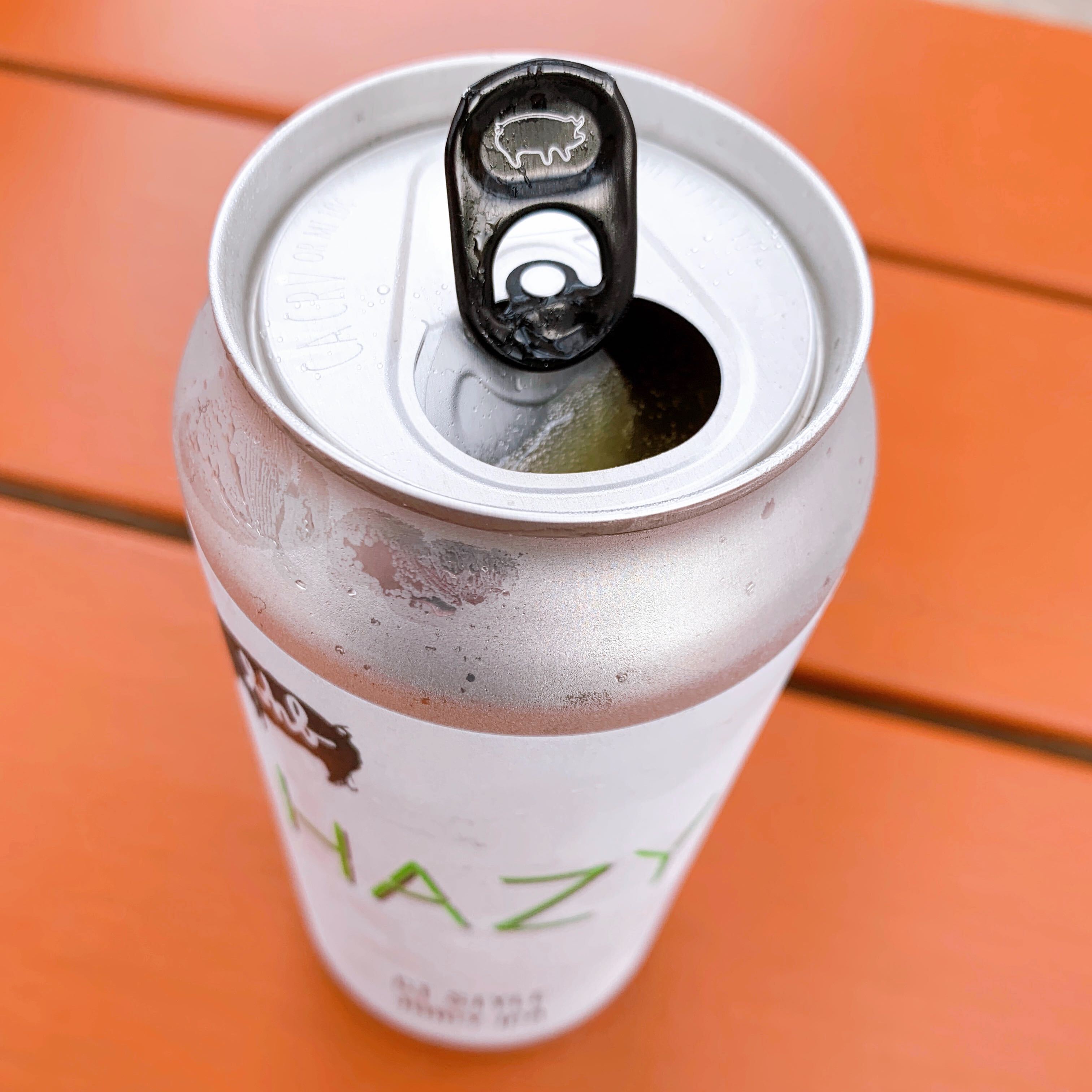 That doesn't sound strange, I know.
But it was the first beer I hadn't purchased for myself at a grocery store or curbside pickup at a brewery since March 17, 2020. It was also the first restaurant I had sat down in since the very same date.
It felt really good to be able to do something that felt at least marginally normal once again. Still, our Bear's experience last week was a far cry from what going out felt like in the pre-coronavirus world.
"Welcome to the new normal"
There were fewer than 15 people there — Friday afternoons at Bear's used to be completely packed, often with waits for tables or even just a seat at the bar. We also had to wear masks and were spaced six feet apart in line from other patrons. Oh, and we weren't allowed to sit inside; we had to sit outside.
As one the masked bartenders said to us that day, "Welcome to the new normal."
You see, certain types of businesses are starting to welcome back patrons, as states across the country have begun "reopening" processes, with severe restrictions and guidelines in place. Meaning it's going to be a very long time before many types of companies can expect to be back operating at full capacity... and bringing in pre-coronavirus levels of revenue.
But with two full months (April and May) of COVID-19 behind us, what is the data telling us about the full and true impact (so far) of the pandemic on small businesses?
How much business is truly being lost?
What are the toughest challenges facing businesses now?
What's working, and where do businesses still need help?
Facebook surveyed over 86,000 small business owners, managers, and employees
In late May, Facebook — in partnership with Small Business Roundtable — published a new report that, according to Facebook COO Sheryl Sandberg, shows "a sobering snapshot of the struggle [small businesses] are facing for survival."
Fortuitously, this report had already been planned prior to the pandemic:
"This report is the first of an ongoing series tracking the situation facing small businesses across the country. These were planned before the virus struck, when we had anticipated this first report would paint a much brighter picture. Instead, it brings home the scale of the crisis our economy is facing and helps point us to where help is needed most."
As part of the formation of this report, more than 86,000 small business owners, managers, and employees were asked about:
Whether or not their business had closed as a result of the pandemic
How many businesses realistically thought they would reopen
If workload had increased or decreased, following COVID-19
What finances, cash flow, and access to capital now look like
How the pandemic has impacted supply chains for businesses
The most-needed policies, according to businesses
How technology has helped (and hindered) in this new normal
How impact on business has impacted their personal lives
"A picture of an economy in crisis — but it is not a crisis that is being felt evenly"
The full report is dense, but what follows are a few of the most important highlights small business owners across all industries should be aware of.
According to responses from the more than 86,000 individuals surveyed:
31% reported their small or medium-sized business is currently not operating at all.
52% of personal businesses have reported shutting down.
28% of businesses reported that cash flow was their primary obstacle in the coming months.
Following that, 20% said decreased or absent consumer demand was the biggest challenge.
44% reported having to reduce the number of staff or employees.
How businesses are adapting to stay open and meet new expectations
Two-thirds of closed businesses intend to reopen in future.
Of the third who said they will not, 34% said the reason for not reopening will be an inability to pay their bills and/or rent.
39% of those who intend to reopen do not know where the money to do so will come from.
24% of businesses have extended their hours in order to meet new consumer expectations.
14% have hired more workers to meet new consumer expectations.
60% say they are still struggling with their finances in some way.
Even with changes to meet demand, 40% of businesses say cash outflow is greater than cash inflow at the time they were surveyed.
40% of responding businesses say they are struggling with some aspect of supply chain fulfillment, with retail SMBs hurting the most, followed by personal businesses, then hotels and restaurants.
79% say they have adapted their operations in some fashion to accommodate their buyers.
How technology is helping businesses adapt during COVID-19
35% have expanded acceptance of digital payments.
23% have started using digital ordering tools.
56% of those saying they are using new digital solutions during this time say at least half of sales are now occurring online.
51% noted that even if digital has helped in some way, some portion of the sale interaction must (at some point) occur in person.
How SMBs and other businesses still need help or relief
Since no one is quite sure when the situation may return to "normal," many business owners are feeling the pressures of financial instability. They're trying to "make it work" under current conditions, while also trying to plan for a future that is uncertain, at best.
According to the survey:
47% of open businesses are afraid to borrow any money at all, because they don't know how they'd pay it back.
The three most desired government relief policies are access to credit and guarantees (#1), salary subsidies (#2), and tax deferrals (#3).
Surprisingly, only 28% of responding businesses cited being uncertain about where to find information about relief and options as an issue.
On the other hand, 56% of respondents said that while they knew where to find information, so much of it was contradictory, they didn't know what information or sources to trust.
The impact of COVID-19 on businesses, in their words
Following close to two months of speculation, surveys like this are invaluable. They allow us to see a true, quantified picture of what is happening to businesses across a wide range of industries, as a result of the COVID-19 pandemic, unclouded by assumptions or political preferences.
However, one of the most moving portions of this report were not the numbers, but rather the first-person accounts provided by some respondents peppered throughout its pages, as they painted a more human account of what is happening across the country:
"We have lost almost all clientele, and can not [sic] afford to pay for our home and bills."
"I was laid off and now am not being brought back. My business isn't making any money currently."
"Despite the 50% decline in sales we still have to pay 100% of our fixed costs. This is impossible. Rent was already high. Now it makes up 50% of our gross income."
"[We need] funds to pay rent and lease payments after being forced to shut down. We have no income coming in and no way to cover our bills. Our landlords both personal and professional still need to be paid."
"My business needs the economy opened up. Small businesses are suffering and no amount of stimulus money can replace a thriving and functional business."
"Funds, I need funds... being furloughed from my full time job and released from my part time job as a single mom of 2 kids is very stressful."
"We definitely need financial support without the fear of being charged enormous amounts later."
If you are struggling as a business owner, or sales or marketing leader, here are the resources we have to help
If you are unsure what kind of help you need — or you just need to talk to someone about your most pressing challenges in the face of COVID-19 — please don't hesitate to reach out to us for a conversation.
Free Assessment:
How does your sales & marketing measure up?
Take this free, 5-minute assessment and learn what you can start doing today to boost traffic, leads, and sales.