Facebook ads help: Why are my ads not converting?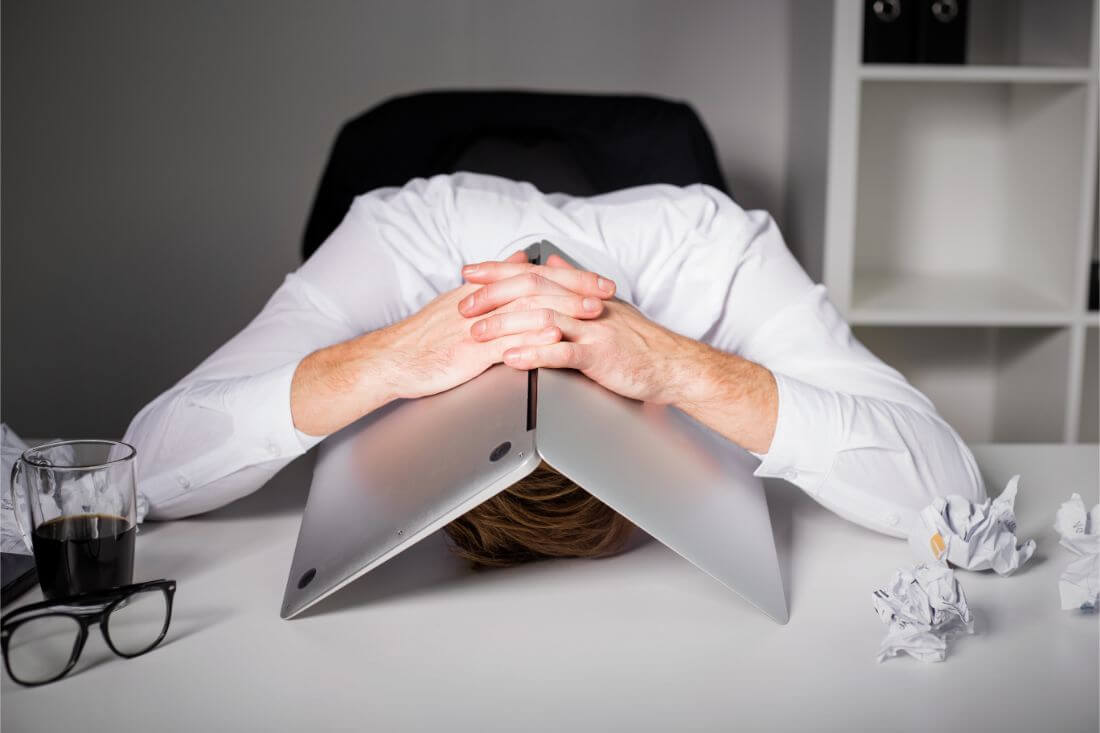 Why Facebook ads don't convert
Tracking is off and not showing conversions
Converting is high friction or not possible
Driving traffic to a sub-optimal landing page
Ad targeting and execution don't align
It can be extremely frustrating and disappointing when the time, energy, and money you put into Facebook ads isn't yielding the results you expect.
When advertising on Facebook, you're playing a very layered game of variables. You have to consider the ad platform itself, which has its own shifting rulebook.
You have to take into account the psychology and unpredictability of your audience. And you have to do your best to create ad graphics and copy that will resonate with your target market.
It's not an easy game. Luckily, there are often quick-fix solutions for the problems that come up with ad conversions on Facebook.
Spoiler alert: it's rarely the ads themselves.
The following troubleshooting tips may not apply to every ad type out there, but they're basic enough that they should apply to most.
Tracking is off and not showing conversions
First, and perhaps most obviously, make sure your Meta pixel is properly added to your website. If it's not installed, it won't track conversions. Check out the Best practices for Meta pixel setup guide to help you troubleshoot.
Another thing to note is your attribution model. If you're running an omni-channel ad campaign — a campaign that uses multiple ad platforms throughout the customer journey — it can be difficult to pinpoint which ad platform gets the credit for the conversion.
Our in-house Facebook expert, Ali Parmelee, has written a great article about attribution and which analytics platforms to trust when looking at ad performance.
Converting is high friction or not possible
If your ads aren't yielding conversions, definitely go through the user journey to make sure converting is even possible.
You may have a call-to-action button that isn't working.
Your ad may be going to a broken page.
Your form may be malfunctioning or requiring a piece of information that your prospects are not willing to give out just yet.
That fancy new auto-apply discount code may have broken your cart, preventing users from checking out. Or, perhaps your enter-at-checkout code isn't set up correctly and users aren't able to use it.
Push on all of your conversion opportunities to ensure that they are all working for your users.
Driving traffic to a sub-optimal landing page
When you're seeing that your ads are driving traffic to your website but you're not seeing conversions, it's a good time to examine your landing pages.
There are a number of factors that may be preventing conversions on your landing pages. The first is the performance of your website.
A slow-loading site can be a conversion killer. According to crazyegg, a one-second delay when your site loads can result in a 7% loss in conversions. Additionally, 40% of people abandon a website that takes more than three seconds to load.
When reviewing the speed of your landing pages, remember to check both desktop and mobile versions.
If your landing pages are loading quickly and efficiently, check out the content on those pages — a crucial part of the conversion process. This is an opportunity for you to build trust with your prospects.
It is essential that your landing pages offer copy and images that are aligned with your ads.
The quickest way to lose trust from a prospect is to use "gotcha" tactics — serving ads that offer one thing and bringing them to a landing page offering something else.
Facebook tries to police against this per its advertising policies, but it never hurts to step into your customers' shoes and review your ad flow from their perspective. Is it a fluid experience?
You also want to make sure you're hitting the right balance between too much copy and too little copy to make a persuasive case for your product or service. Too much copy and your audience may not want to stick around and read. Too little copy and they may not have enough information to convert.
For tips and tricks on making your landing pages the best they can be, check out our free guide: How to generate even more leads from your landing pages.
Supposing your site performance is fine and you have killer landing page content that's perfectly in line with your ad copy, and yet conversions still aren't coming through. Check out a heat mapping tool like Lucky Orange.
This sort of tool will allow you to watch how visitors interact with your website, giving you the ability to see where they're stumbling on the page and some insight into why their motivation to convert is low.

Ad targeting and execution don't align
Facebook runs a pretty tight ship when it comes to ad quality, which means that your ad creative is likely not causing the problem with your conversions. We have to dig deeper to find the root of the problem.
One thing to triple check is that your ad copy is targeting the proper persona for the page/purchase you're driving traffic to.
If your persona is someone shopping for commercial real estate, make sure your ad is specific enough to that segment.
If you keep your ad copy too broad, Mr. and Mrs. Jones might click on your ad expecting to shop for a new home for their growing family, only to find themselves on a commercial real estate page that is of no interest to them at all, resulting in no conversion.
Keep in mind that the quality of an ad goes beyond the creative — the strategy matters, too.
If your ads are approved, live, and driving traffic to your website without any conversions happening, you may want to look into your targeting.
Targeting a bottom-of-funnel audience with a top-of-funnel ad could result in a campaign that drives ready-to-convert people to an intro-to-the-brand landing page.
Being that the people clicking on your ad are already acquainted with your brand and ready to purchase, they now need to click several more times, navigating your website until they find the place to convert.
This may seem like no big deal, but the small amount of friction may result in people abandoning the conversion altogether.
Similarly, targeting top-of-funnel audiences with bottom-of-funnel ads and web pages will drive people who are new to your brand and offerings to a page that is asking them to convert right off the bat. They may not be ready, as this is potentially their first experience with your brand, so they will likely bail without converting.
Another thing to look into is the time of day that your ads are running. If you're selling furniture and targeting middle-of-funnel audiences at 1 pm on weekdays, chances are those people are close to choosing your product but still need to measure the space in their homes for that nice new couch.
They may see and click on your ad during their lunch break, but they'll put off the purchase until after they pick up the kids from soccer practice, make the family dinner, and get everyone put to bed.

The answer is somewhere
"All successful people learn that success is buried on the other side of frustration." - Tony Robbins
While nitpicking through your ads, testing your website for speed, and checking your pixel for the eleventh time can be frustrating, don't get discouraged.
Taking a systematic approach to troubleshooting can help you stay organized as you continue to test.
When searching for the answer, it's best to start with the conversion and work backward through the customer journey. For example, before you tear apart the timing of your ads, make sure your pixel is properly installed and your CTA button is functioning properly.
This way, you can be sure the customer journey is a smooth one — and that your time and effort has been worth it.
As always, send us a note or reach out via Elite with any questions and we'll be happy to help find a solution with you.
Free Assessment:
How does your sales & marketing measure up?
Take this free, 5-minute assessment and learn what you can start doing today to boost traffic, leads, and sales.