Are Your Facebook Posts Effectively Reaching Your Audience?
Austin Malloy also recommends this free course, Fundamentals of Social Media Marketing.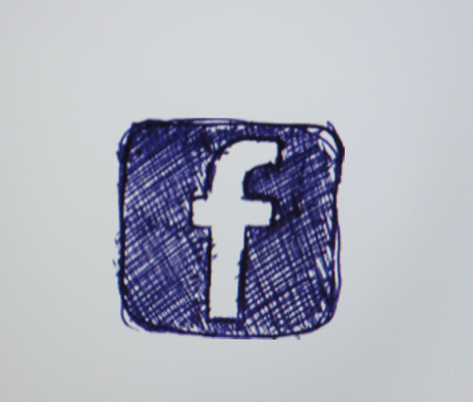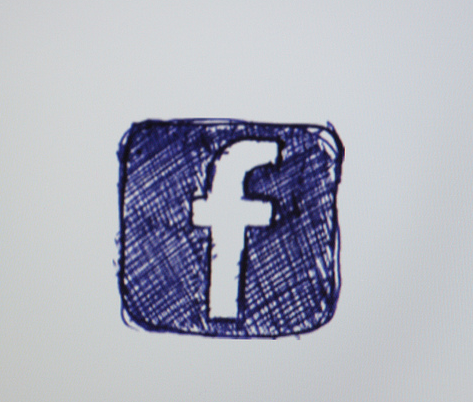 Did you know, almost one-third of Americans, 29% to be exact, visit Facebook each day while they're at work?




Do you find this surprising? We do live in a fast paced world where social media and the Internet consume a significant portion of our lives.




Personally, I didn't find this

Free Course: Fundamentals of Social Media Marketing

fact too startling for a number of reasons. One of them being that so many people across the world have Facebook profiles. Also, a significant portion of our life is spent at work.


Working at an inbound marketing agency might skew my perception a little bit, but I cannot remember a day when I'm not updating and engaging with people on Facebook, Twitter, LinkedIn, Pinterest; I could keep going.




Facebook is a common spot for people to go when they are looking for a quick break to take their mind off of a task. Sometimes you just need to clear your mind. Even when I'm not sitting at my desk at work, I find myself pulling out my phone in my spare time and going on Facebook, it has become a habit. Sometimes, I don't even realize that I'm doing it until I'm half way down my timeline. And I've left comments and liked those posts left by my friends and family.




Social media isn't just for your target audience, but Facebook can be a useful tool when trying to get and keep people involved with your brand.



5 Tips to Ensure You're Effectively Engaging on Facebook
When and Where to Post
According to the Statista Workplace Survey featured on Mashable, they've identified that 29% of Americans use Facebook during work hours.
Now that we know that fact, it would make most sense to start posting and engaging with your audience during the work day because that's when the most people are actively engaging on the social network.
Posts should also be frequent, constantly keep your fans engaged with your brand. Now when I say frequent I'm not talking about posting every hour. That will surely send your fans running in the other direction. But two or three times a day is a fair amount to capture their attention.
Give them new content to read about your company or news stories that have to do with your industry. If people find your posts interesting and you continue to educate them, then they will keep coming back.
Make sure your posts are making there way to the right people. Your posts should be geared towards your target audience. You want these people to become fans of your page. If you have strong content in your posts and attract the right people, the fans will come.
Photo Comments
Facebook has a feature that allows you to post a photo in the comment section. This can be a beneficial feature because now you are engaging the consumer at a whole new level.
KISSmetrics states that photos get 53% more likes, 104% more comments and 84% more clicks on links than text based posts. So, why wouldn't you want to take advantage of this new feature?
Clearly photos attract people and get them involved. Facebook is the only social media site that lets you comment with a photo. They are making it more exciting to comment and trying to move away from mundane text comments.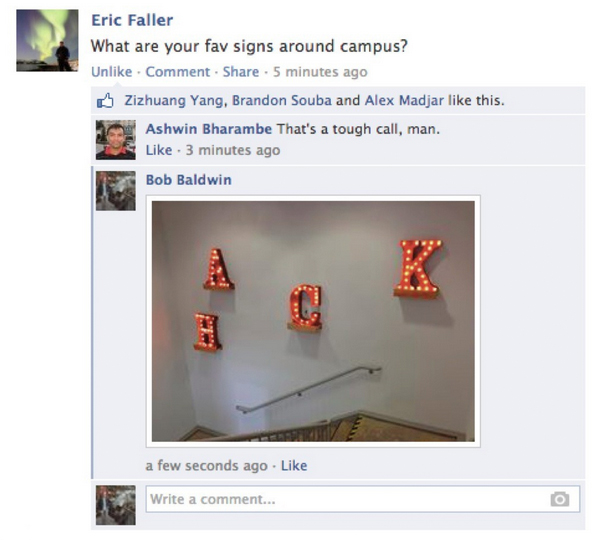 Some companies can use this to their advantage. A company that makes travel mugs can ask their fans to comment below with pictures of where they brought their travel mug today. This invites the consumer to stay engaged with the brand.
Also, those people who are commenting will have to upload that picture of their mug to their Facebook, which allows their friends to see it. This is giving your brand exposure to even more consumers then the original post had.
Actively Engage
This section goes with what I said above about posting photos in the comment section. Make sure that you continually engage your fans because you want them to be active with your brand.
Posting everyday will keep them coming back for more. Using social CTA's can be a great way to get people to interact with a post.
You know those people that always write "like", "comment", "share" in their posts. Well it just so happens that they are doing something right by using those social CTA's. Even though you might get annoyed by those posts like I do, statistics have proven that they actually work. By using these social actions the person feels the need to do what you're asking.
New Facebook Graph Search
Recently Facebook created a graph search that lets you go back and search through every post you have ever made.
That sounds a little scary; do I really want to see what I posted 7 years ago?

Back when they released the first part of the graph search it allowed you to organize people by photos, places, and interests. Also, you were able to find local businesses that related to your search and discover media and brands that your friends like.
This is huge because you were able to find media and brands that your friends where involved in on Facebook. Now when people search their friends they can see what types of articles they liked and what brands they're fans of. Your brand is getting a lot more exposure from a Facebook user becoming a fan of your page than it ever has before.
Promoted Posts
Promoting a post can help spread its reach. Facebook came out with a stat that the average post from a brand page only reaches 16% of fans. When you promote a post you are reaching more than that 16% of fans.
Facebook requires you to pay when you promote a post but it is well worth it. Friends of fans can also see your post when you choose to promote it.
If you're a smaller company I would suggest trying it out. Start out with a small amount and after your campaign ends, Facebook will send you a bunch of stats indicating how your promoted post did. This can show you if it's worth it to put more money into the post.
Promoting a post can be a reliable tool when trying to get more people engaged with your brand. It's also a great idea to help expand the reach of your newest offer. There are millions of people on Facebook and if you're not properly using it for your brand you're missing out on a big marketing opportunity.
It's imperative to know that your brand is a page and not a profile, don't treat your brand like you would your Facebook profile.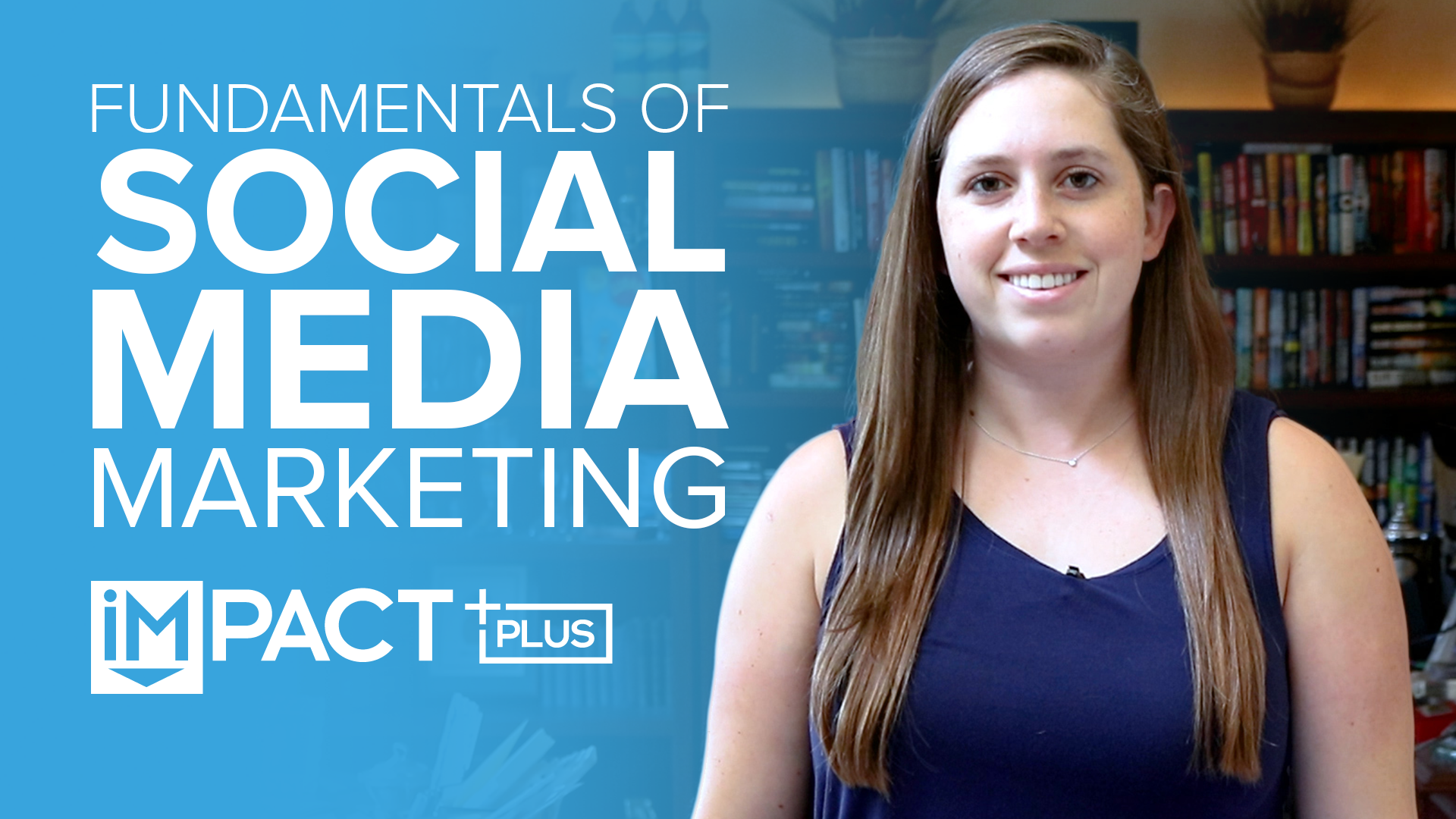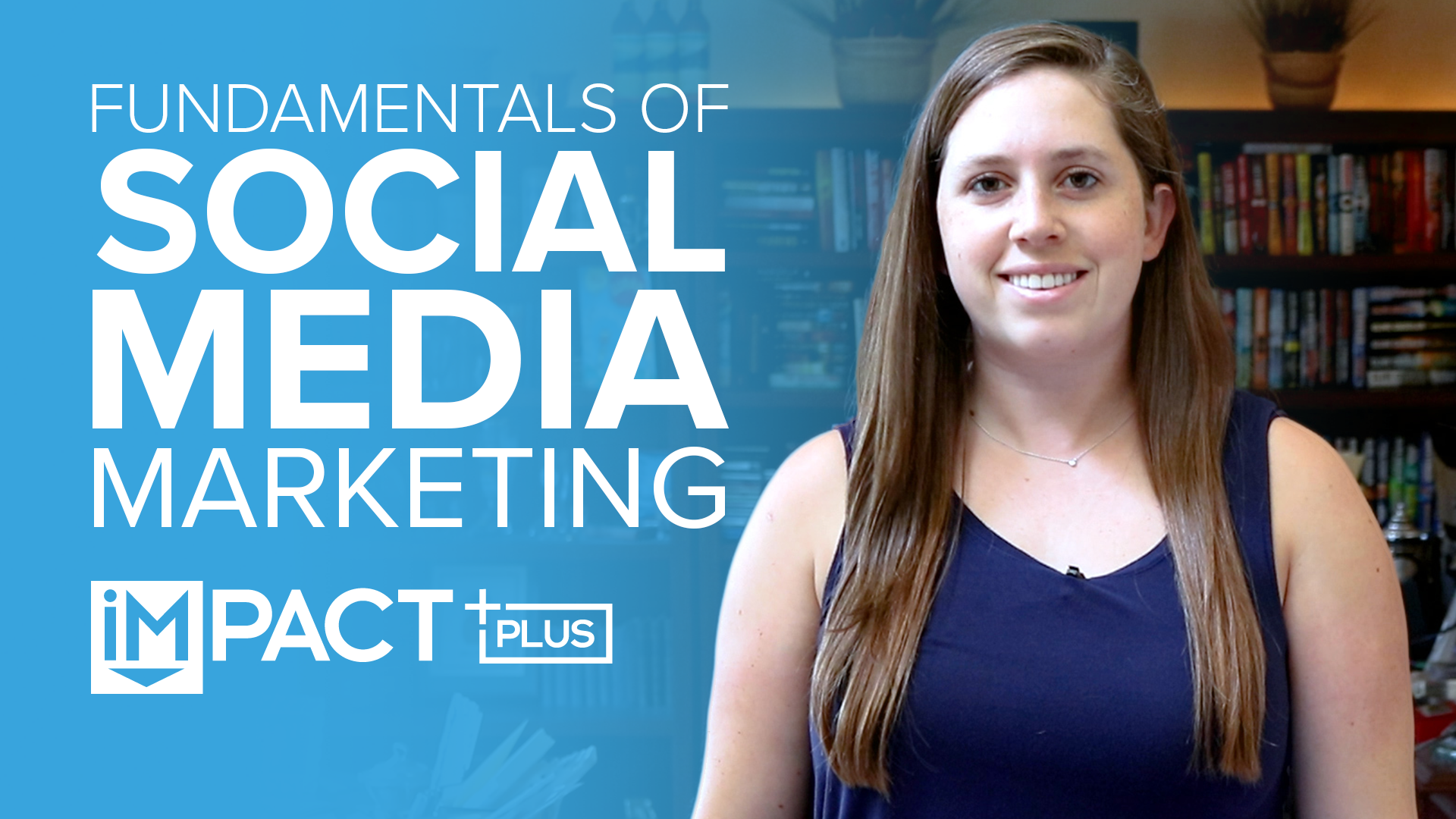 Free Course:
Fundamentals of Social Media Marketing
Learn how to use social media to successfully drive awareness and engagement for your business
In this free course, you'll learn:
How to choose the right social platforms for your business
Basic best practices for different social media channels
B2B vs. B2C practices on social media
Published on October 23, 2013