How to have a great first sales meeting: the 3-step preparation process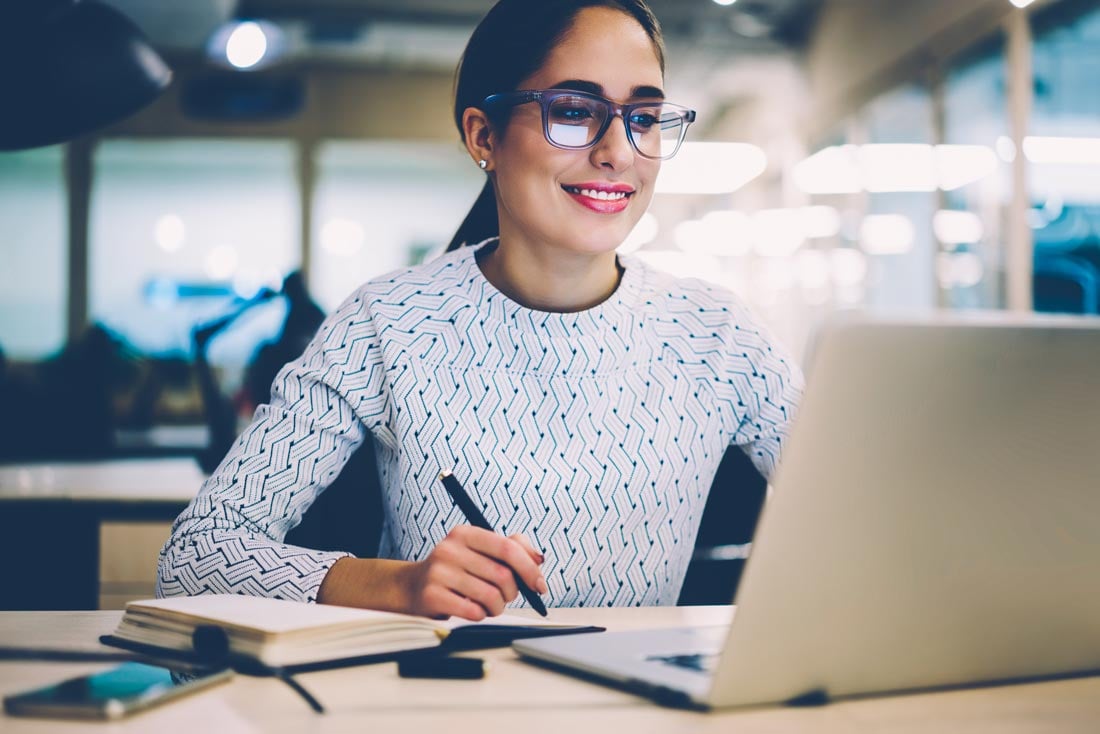 Every winning B2B sales approach has one thing in common: preparation.
That means anticipating topics of conversation and objections and having the resources needed to field them. This may seem obvious, but 70% of buyers report salespeople not prepared to answer questions they ask during sales meetings, and 77% do not fully understand their issues.
Yikes. That's not a good look.
Now, preparation alone may not guarantee you close every opportunity, but having a well-planned and repeatable process certainly increases your chances of walking into every meeting armed with the information you need to demonstrate you've done your homework and know how to help the prospect.
The key to communicating and creating value for your buyers is preparing what you will say and what you will ask.
To help you do that, we've outlined a simple yet effective three-step preparation process that will consistently lead to great first meetings.
Step 1: Rethink your research
Before meeting with a prospective client, you probably do basic research like look at the prospect's company website, social media profiles, and blog articles, and search for recent company news.
That's great for gaining a general understanding of the company and people you'll be meeting with, but what else could you be doing?
Try these ideas:
Get to know your customer's customer
Put yourself in the shoes of a customer of your prospective client or or talk to some of their customers as part of your own research. As you do this, adopt a perspective on how that experience could be improved.
This "insider" insight will position you as an expert in the minds of your buyers and help you foster a more personalized conversation.
What should you try to learn by getting to know your customer's customer? Think about these questions:
How are they using my prospective client's product, service, or solution?
Is the product, service, or solution a part of daily routines and workflows?
What positive impact has the product, service, or solution had on the customer?
Why did they buy in the first place?
Would they improve or change anything?
Buyers favor sellers that demonstrate a deep understanding of their company's business needs, customer needs, competitive landscape, and overall industry.
Coming to a first meeting with information that your buyer didn't know or could put to use immediately will not only make you look prepared and professional, it will help you build the relationship and drive the opportunity forward.
Do a competitive analysis
Another research angle you can take is doing a competitive analysis. Identify who your prospective customer's competitors are and start to assess the strengths and weaknesses of their top three to five competitors.
When selling a B2B product, you'll want to look at what each of your prospect's competitors is doing better or differently than your prospective customer. For instance, go through a competitor's buyer's journey. What does it look like? Are they transparent about pricing? Do they personalize content and outreach?
🔎 Related: How to do a competitive analysis in 5 easy steps
You'll also want to take note of what each competitor is lacking in comparison to your prospective customer. Identifying any shortcomings will help determine what type of new, unique strategies could be leveraged.
When you take the time to assess and understand your prospective customer's competition, you're setting yourself up to be considered a trusted advisor and thought leader. This is what your buyers want. They want a sales pro who can help them see blind spots and uncover never-been-done opportunities.
Create a personalized buying rationale
Once you've taken the time to gather information about your prospect's customers and competition, now it's time to personalize your sales pitch, or as I like to look at it, your "buying rationale."
A rationale is "a set of reasons or a logical basis for a course of action or a particular belief."
With this in mind, a buying rationale is a set of clear and compelling reasons why your buyer should take the action you're suggesting. It's the connection between your research, current industry trends, and your solution. It's an insightful statement that demonstrates to your buyer that you're prepared, purposeful, and looking to show them the immediate payoff of working together.
For example, your buying rationale might sound something like:
"The reason I wanted to meet with you today is because I have an idea of how we can bring value to your company. Based on what I've learned so far, your customers are extremely satisfied with [share something you learned from getting to know your customer's customer] and I believe there is an opportunity to expand upon that by doing [idea related to your solution]. I also discovered that your top two competitors aren't doing [share something you discovered from your competitive analysis] but seem to be exploring [idea related to your solution] because of [current industry trend]. If you implement [idea related to your solution], you'll see [% increase or quantified result] in less than [timeframe]."
Step 2: Build your meeting blueprint
Successful meetings have many things in common. One of the biggest, however, is this: They follow a plan. I like to think of this plan as a meeting blueprint.
For sales professionals, great conversations don't just happen. They must be constructed through careful preparation, planning, and practice. That's why building a meeting blueprint is a game-changer. It's the difference between winging it or winning it.
So, what should you include in your meeting blueprint? Here are five key elements.
Craft your opening statement
A. Craft your opening statement
How you open a meeting is arguably one of the most important moments. It sets the tone, establishes expectations, and gets your audience tuning in or out. It also forms what kind of first impression you make on others.
Making the most of this moment requires planning. You need to figure out what would make the meeting successful for both parties. That begins by considering all of the research you've done as well as both your goals and the prospect's goals. Then, you have to craft an opening statement that captures their attention, creates curiosity, and establishes your credibility.
One way you can open the meeting, after introductions and chit-chat, is to deliver your personalized buying rationale.
This is a powerful and persuasive way to start a meeting, but make sure to add a question at the end of your rationale — something like "do you think my assessment is accurate?" This opens the conversation and establishes you as a well-prepared professional who wants to make this meeting worth the prospect's time.
B. Prepare your questions
What weren't you able to learn from your research that you need to know? Think about all of the questions you need answered before the meeting.
Knowing the right questions, how to ask them, and when to ask them – are essential to the entire buying process. The questions you ask help you connect with your buyers, demonstrate your expertise, and uncover unsaid needs or motivations.
Write down your questions in advance of a meeting and bring them with you. This will help you stay present in the conversation so you can focus on listening instead of remembering what you need to ask.
To help you extract any missing information, I recommend asking second-level questions.
Second-level questions, asked in the right context, encourage the prospect or customer to share relevant information needed to understand their true interest in your business solution as well as their motivation to help the organization acquire it.
Second-level questioning guides your prospects to analyze and further explain their responses and comments. They prompt prospects to think through their ideas or think through a situation.
For example, if the prospect says something like: "I work as part of a team and would need their input too," your normal, knee-jerk reaction might be to ask if you could go with them to talk to their team.
A second-level question would be to ask: "Will you be recommending our service to your team?" That question produces a much more insightful response. Their recommendation of your service is much more important than your joining them for a team meeting.
C. Prepare your answers
There are three questions every salesperson needs to have a clear, concise, and compelling answer to:
How are you different?
What is the advantage of using your product, service, or solution?
Why is your offer worth the investment (ROI+)?
When you walk into a meeting with answers to these three questions in your back pocket, you will be ready for practically anything. The key in developing the right answers is to remember to tell, not sell. You are far more persuasive when you are telling a story that's relevant to the prospect.
For example, if the prospect asks "what is the advantage of using your product, service, or solution?"
You might say "there are three reasons that companies like yours use our product, service, or solution..." or "the reason that buyers like you are so satisfied with our product, service, or solution is because…" Then go on to share a success story that answers the question.
There are no magic words, but preparing in advance gives you the opportunity to think about what you want to say, practice it, and then deliver it with confidence when you're in the moment.
Anticipate objections
Sales conversations follow a pattern. One part of the pattern is handling objections and addressing concerns.
As we study our sales conversations, we quickly conclude that, over time, we can put objections into categories and we can anticipate them. Once you learn how to recognize these patterns, you can better anticipate, and more importantly, prepare your responses accordingly.
In other words, before any objection ever leaves a prospect's mouth, you can stymie them with preparedness and proactivity. To do this, make a list of your top objections. Then go one by one down the list and create a response for each.
Your answers should focus on validating the prospect's concern while also reassuring them you know exactly how you could or would address it.
Going into a meeting or conversation with a strategy for how to answer any objection or concern is the surest way to a successful meeting that leads to a next step.
Plan your next steps
At the end of each meeting, good or bad, you are going to get a reaction. And depending on what you ask at the end of the meeting, you will get different reactions.
For instance, if you were to say, "Do you mind if I call you in a few weeks?" or "Would you mind if I came back tomorrow with the contract for you to sign?" You would certainly get two very different reactions.
However, by asking these types of questions, you won't get the response you're looking for.
Remember, sales come from getting people to commit and say yes to the question: "Can we schedule the next step?"
The very nature of asking for a next step prompts you to have a discussion about what's going to happen.
This allows us to find out important factors like who will be at the next meeting, what will we be discussing, what material should we bring, what will we be evaluated on, and finally, what will the next step be after this meeting?
As a result, you end up having a better action plan for what's happening and what to expect next, as well as, allowing both parties to get to know each other a little better.
The gist: securing a scheduled next step creates better meetings.
Step 3: Practice like you mean it
An essential part of sales is how you perform under pressure. When you're on the phone, in a meeting, recording a video, or meeting a proposal deadline; the more time you dedicate to practice, the better you will perform.
Here are three ways you can incorporate more training and practice into your daily sales process.
Create a script
Use your meeting blueprint to script each part of your meeting.
Before you flinch at the thought of a script, hear me out. This isn't a script you'll read verbatim during the meeting. It's a way to put your thoughts into words. It's to help you plan what you want to say, review and refine it, then practice how you will say it.
For example, you'll want to script these parts:
Your buying rationale
Your opening lines
The questions you need to ask
The answers you need to give
Objections or concerns you need to anticipate
Your responses to the objections and concerns
What next steps you'll suggest
The most successful sales professionals are great at thinking on their feet, but what you may not realize is that knack for being able to effortlessly deliver great answers or ask thought-provoking questions comes from preparing in advance.
Role-play with co-workers
Role-playing is a powerful tool. Yet, a lot of sales teams aren't actively or routinely using it as a part of their pre-meeting preparation process. This is a missed opportunity.
Role-playing is one of the best ways to rehearse a conversation. It will help you enhance your performance, perfect your word choice and delivery, and prepare you for whatever your prospects or customers throw your way.
🔎 Related: Why role-playing should be in every professional's growth playbook [Interview]
The key is making it a habit. You have to dedicate time before every meeting to role-play the conversation.
For example, ask one of your colleagues to join you as part of a "mock" meeting. Give them background information about the prospect or customer you'll be meeting with and then share your meeting blueprint with them. Set the expectation that you'd like them to act as the prospect while getting their input and feedback as you go through each part.
Record yourself
Every type of performance or presentation is equal parts communication and performance.
That means your audience will be paying close attention to not only what you say, but how you say it and all of the non-verbal nuances that go along with communication.
Recording a video of yourself allows you to see how comfortable or not-so-comfortable you look while speaking or presenting.
Watching a recording of your practice presentations will often provide instant insight into where you may struggle with ideas or transitions, where you may miss points, and how well you hold your sales narrative from start to close.
In other words: It helps you see your performance the way your audience will.
Prepare to succeed
Great meetings don't just happen. While you may not be able to anticipate or predict everything that will happen during a meeting, the better you prepare, the better you'll be able to respond confidently and competently to your prospects and customers.
As you prepare for your next first meeting, remember to follow these three steps: rethink your research by going beyond the basics, build a meeting blueprint to help you strategically plan your conversation, and then practice until you can't get it wrong!
Free Assessment:
How does your sales & marketing measure up?
Take this free, 5-minute assessment and learn what you can start doing today to boost traffic, leads, and sales.