3 key focus areas for becoming a more effective account manager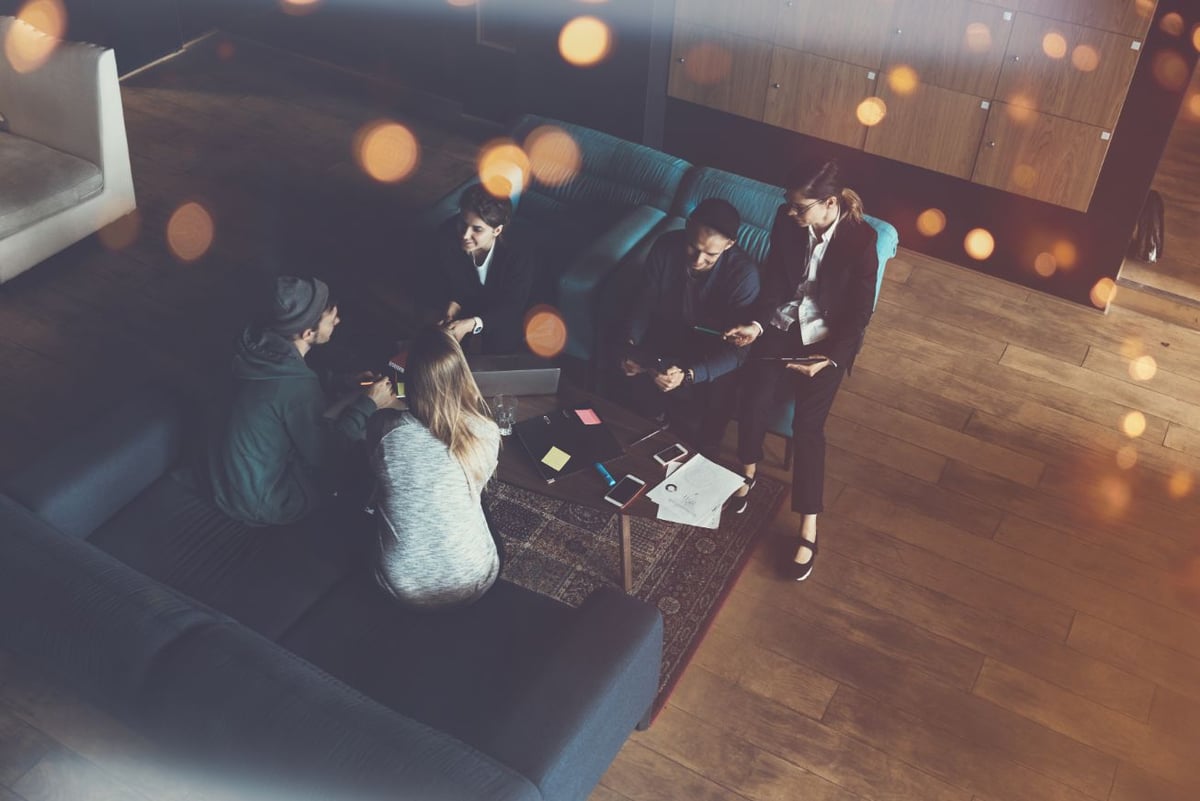 What leads to account growth and retention?
When I ask account managers this question during training they typically respond with service-related answers — providing excellent support, delivering an outstanding customer experience, or going above and beyond client expectations.
In fact, the vast majority (88%) of account managers believe that providing above-and-beyond customer service is the surest way to drive growth, but it isn't.
Gartner analysis found that while high levels of customer service do increase the likelihood of retention, they have no statistical or meaningful effect on growth.
This is because retention, renewal, and repurchase all involve asking customers to commit to the same thing again, whereas account growth requires reps to convince customers to do things differently by buying new or different products.
These are strikingly different conversations.
Focusing on customer improvement
High-performing account managers grow their accounts by bringing something new to the table.
Whether it's a new perspective on the industry or a new idea that will help them accomplish a goal, account managers need to help their customers understand how to improve their business in ways they haven't considered on their own.
This idea is called "customer improvement," and is the single-most-important driver of account growth.
Customer improvement means focusing your account management strategies on delivering valuable insights and a unique perspective on how you and your customer can work together to grow their business now and in the future.
When customers view you as a trusted partner, advisor, and resource who wants to help them improve their business, they are more likely to continue buying from you, grow their business with you, and refer you to their inner circle.
To achieve this, you need to focus all of your account management activities on customer improvement.
That means rethinking how you approach the three interconnected areas of your role: revenue, relationships, and communication operations.
1. Revenue
Account managers are typically responsible for identifying (and sometimes pursuing) account growth opportunities, but also for the wide range of customer service and support activities meant to keep customers happy and loyal.
Because of this, many tend to spend more time on keeping customers satisfied and happy than on account growth.
This probably doesn't come as a huge surprise considering 49% of account managers are measured by a single revenue goal that makes no distinction between retention and growth, but there should be a distinction as retention and growth require different strategies and skillsets to maintain.
How can you do both?
You need to do is get a clearly defined goal, especially around revenue growth. Does your company or manager expect you to get more accounts or grow every account? By how much?
If there's no delineation from your company or manager, then create one for yourself.
It's challenging to have conversations about new products, services, or solutions with existing customers because you don't want to "rock the boat" if everything is going smoothly, but that's the beauty of your role as an account manager.
Your customers don't see you as trying to push a product, service, or solution they don't want. Your customers look to you for guidance, service, and support. That makes you a powerful influence.
You just need to arm yourself with the right information.
Try this:
The first step to growing an account is being honest about your starting point. That means assessing the current state of the account and knowing the answers to these questions:
How much of my time should I spend on growing this account?
In addition to the current influencers and decision-makers within this account, who else should I be connected with?
Why does this account buy from us now? What challenges are my solutions addressing?
Going forward, what will be their new challenges? Who will be accountable for the results? Have they considered vendors and/or budgeted for new solutions?
Do they have a timetable for achieving results?
What are all of the services we could offer them if they were inclined to let us help them?
What is the expected value of a renewal? How much more money will they/could they spend with us?
Do I need to change and/or disrupt my current relationship to get more money from this account?
Which "right person" would I need to present to first?
How will I customize my presentation to this person?
2. Relationships
Account management is about building relationships for the long haul.
It's constantly thinking, "how much value does my client perceive they receive from our relationship? How can I continue to build this relationship?"
If you want to grow the account revenue mentioned earlier, you have to strengthen and deepen your existing relationships while establishing new relationships in other departments or divisions.
Getting to know different departments and divisions at your client's company will help you develop a more comprehensive understanding of their business and identify more opportunities to help.
That could mean stepping out of your comfort zone and calling or meeting new people, but that doesn't have to be difficult if you take the right approach.
That really comes down to being prepared. Who do you want to talk to? Why do you want to talk to them? What do you know about them? Do you have any mutual connections? The more you prepare and plan, the better you can expand your relationships and drive growth within the account.
Try this:
Create a relationship roadmap.
A relationship roadmap helps you assess your current relationships and strategize how to create new relationships within the same account. It answers key questions like:
who do you currently know at the account?
who do you want to know?
what do you have to do to get an introduction?
It also helps you increase your influence within your accounts by organizing yourself into three levels of outreach: high, wide, and deep.
High: Go as high as you possibly can go in an organization; in other words, aim to connect with the highest decision-maker you can. For example, have you ever spoken to the CEO or COO of one of your accounts? Why or why not?
This certainly won't be your everyday contact but connecting at the highest level within your accounts will give you a different perspective that can enhance your efforts towards growing and maintaining the account.
Wide: Connect with as many departments as you can possibly reach, knowing that each of them might be in need of help at some point. For example, if you're working exclusively with the marketing team, you should also connect with the sales and/or operations team to further understand their workflow and how they collaborate to determine how you can help.
Deep: Foster multiple relationships at many levels within the customer's organization so that a 3D picture emerges about their specific needs. For example, if the only person you know within your accounts is the person you originally connected with, you're missing a huge opportunity.
Getting to know the people around them, like each member of their team plus their direct reports, will help you deepen your understanding of the greater client's organization and keep a pulse on their ongoing challenges and evolving needs.
The key difference when going deep is that you are getting to know as many people as possible on one team. Everyone has a different perspective of the same role, hearing from each of them will give you a comprehensive picture.
Relationship building isn't about trying to sell to everyone you meet. It's about showing understanding and empathy.
Knowing the customer's business better than they know it themselves is the best way to cement a deep relationship because they see you are interested in more than just pushing a product: you want to help them succeed in their work and in their business.
3. Communication operations
High-performing account managers deliver operational excellence to their customers through proactive communication.
There are a lot of moving parts to managing accounts, especially when you have multiple accounts that need your attention. So, account management requires structure and organization.
That means having a clear communication process in place so you can more effectively and efficiently manage each account as well as plan for how to increase the value you're providing.
Knowing how often to be in contact and what to do or say in any given scenario will help you proactively communicate at each step of the way and will keep your customers engaged and informed.
When your customers are engaged and informed, they are never left wondering what should be happening next.
Try this:
Create a communication plan that helps you plot out how often you will communicate with your customer, for what purpose, and using what communication methods. For example:
Frequency: Monthly
Purpose: To help them navigate their constantly changing industry
Method: Email
You might write something like: "I just read about this interesting update in your industry and thought you might want to discuss how it's impacting you. I have some ideas about how to handle it."
Frequency: Quarterly
Purpose: To share a use case story about a client that's using your product or service differently.
Method: Phone call
You might say something like: "I noticed a similar client using our service in a different way from your company and I wanted to share how they are doing that and why I think it makes sense for you too."
Other outreach ideas you may want to consider:
Offer an introduction
Ask for their advice
Congratulate them for something
Offer help
Compliment them
Invite them to a relevant meeting or virtual event
Ask a question
Share a valuable and relevant piece of content
At a minimum, you should be in touch with your customer at least once per month.
Without a high level of communication, you risk presenting solutions and insights that don't resonate with the customer.
Regular dialogue clarifies evolving needs and boosts growth opportunities because fully engaged customers are more open and receptive to you.
Are you ready to think differently about account management?
Account management requires a versatile skill set. It's a combination of sales, project management, customer service, and operations.
You have to strike the right balance between your efforts to retain and grow revenue, build relationships, and deliver on operational expectations.And, you need to approach these responsibilities with an eye towards customer improvement.
How can you tailor each client interaction to include something of value to them?
To do that, you need clear goals to help you focus your account retention and growth efforts. That will help you pick the right starting point by assessing the information and relationships you currently have within each of your accounts.
Once you understand your starting point, you can begin creating your relationship map to network and expand your relationships.
Finally, armed with the right information about each of your accounts you can follow the process to create a smooth customer experience and craft the right communication plan to make sure your customers are engaged and informed throughout your partnership.
If you want to learn more ways to increase salefocuss through existing customers, download our Manager's Guide to Increasing Sales through Existing Customers!
Free Assessment:
How does your sales & marketing measure up?
Take this free, 5-minute assessment and learn what you can start doing today to boost traffic, leads, and sales.