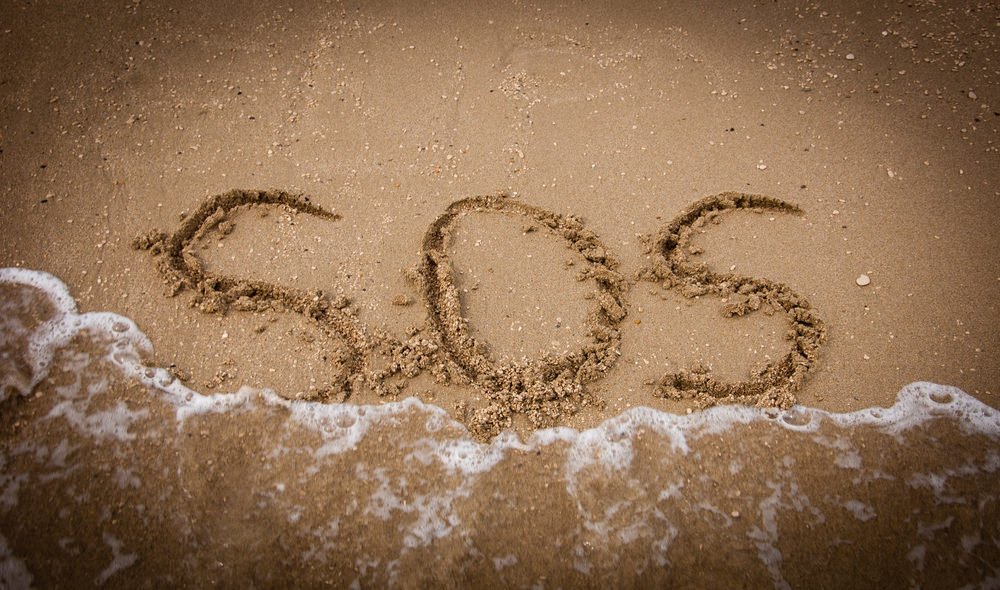 There's a great scene in the movie Cast Away where, upon being stranded on a deserted island for several weeks, protagonist Chuck Noland begins talking to a volleyball – aptly named Wilson – for companionship.
Ever seen it? It's heartbreaking.
Sometimes this is what it feels like being on page two of Google search results.
Stranded. Marooned. Cast aside.
75% of people never scroll past the first page of search results. (MarketShareHitsLink.com)
Free Guide: The Inbound Marketer's Guide to Search Engine Optimization
Naturally this stat has an adverse effect on marketers, causing many to throw their hands up in frustration.
But there is a way to get to page one of search results, and it all starts with finding the best opportunities that exist for doing so. Right now you're likely ranking on page two or three of search results for certain keywords.
These are your greatest opportunities, so let's uncover how to make small changes that could yield big results in regards to your search rankings.
Identify authoritative links
Page authority is a metric measured by just about any SEO tool, calculating how well a specific web page could rank in search. There are dozens of factors that could affect it, including number of inbound links, unique domains, and unique IPs linking to a given web page.
The higher the page authority, the more likely that page is to rank high in search.
The best part? Your pages with high page authority can also help boost the rankings of other pages on your website, like say, those pages that are currently ranking on page two of Google, by simply linking to them. Think of it as an assist.
First you need to identify your most authoritative pages. Using tools like Moz's Open Site Explorer, this is pretty easy.
(It's important to note that if you want unlimited reports, you'll need MozPro, but there's plenty of data to glean from the free version to get us started.)
Where can I find page authority?
Using Open Site Explorer, search your domain to filter through your most authoritative pages.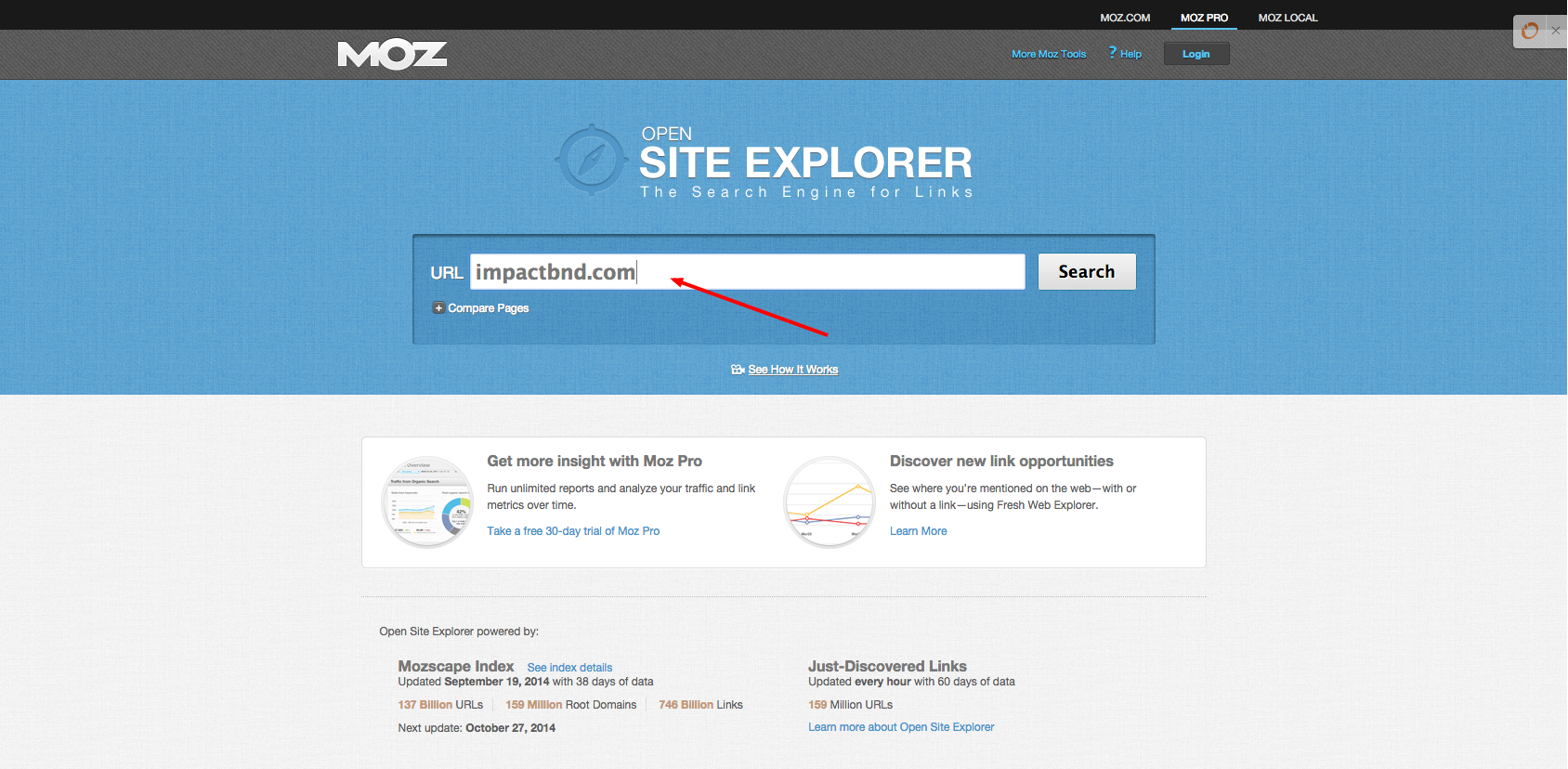 What you'll see next is a list of your site pages in descending order according to page authority. Looks like for us, our post on 55 Blogging Statistics is actually our fourth most authoritative page on our website. Pretty impressive.
Blog posts are really prime real estate for further optimization as Andy Crestodina of Orbit Media details here.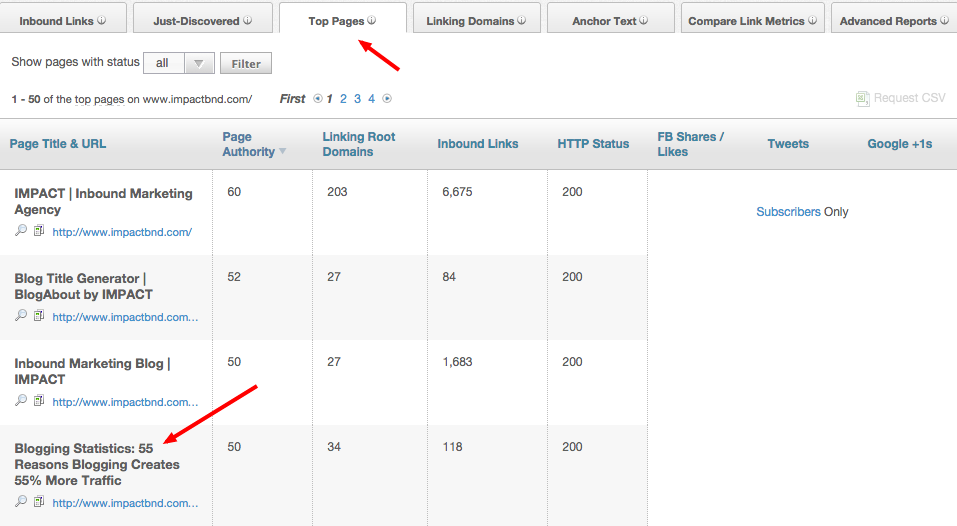 Now let's see what we can do with this information.
Identify high-positioned keywords
Not just any high-positioned keywords, but ones that align with your site pages with high authority. So how do we find these keywords?
Using Google Analytics, you can actually filter all the keywords you currently rank for in descending order, meaning we can start from page two of search results.
First, log in to your Google Analytics account and follow these arrows on the sidebar to access "Queries."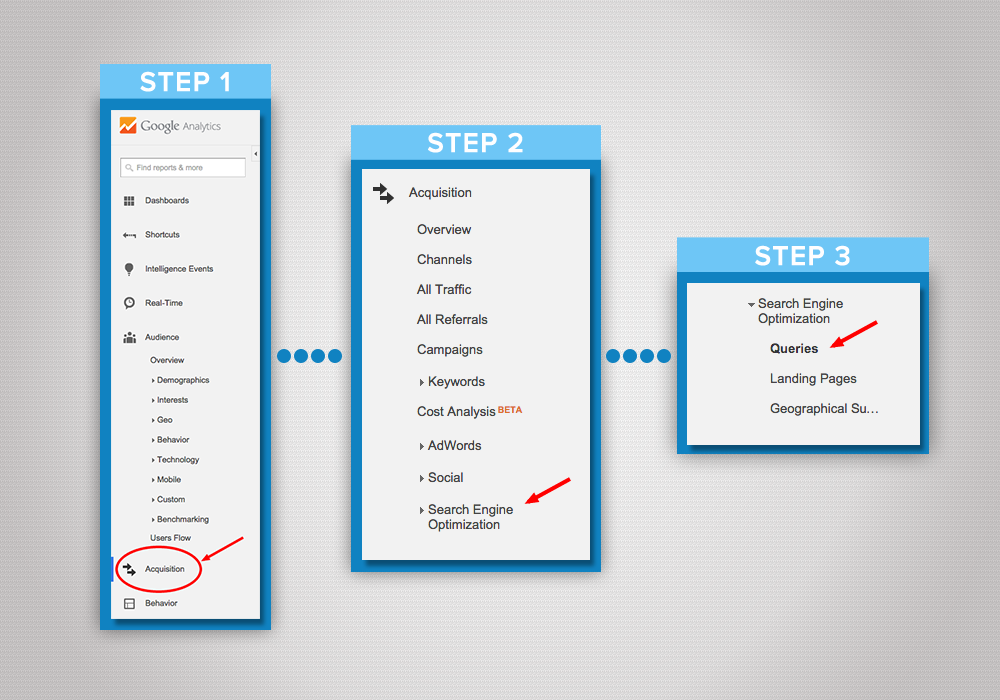 Here is where you can filter your search by anything over a position of 10 – the first page of search results – to identify your best opportunities for increasing rank.

Here's how we fared.

Right away I see something that aligns with our authoritative 55 Blogging Statistics post. As you can see, "best time to post a blog post" is a long tail keyword we currently rank 11th for, good for page two of search results.
Page who?
Exactly.
What to do with this information
So here's what we know: we know that our 55 Blogging Statistics post is our fourth most authoritative page on our website.
We also know that we currently rank 11th, or the second page, of Google search results for the keyword "best time to post a blog post."
There's a correlation here, as we can use the high page authority of the blogging statistics post to help boost the credibility of our "best time.." article in an effort to bring it to page one of search results.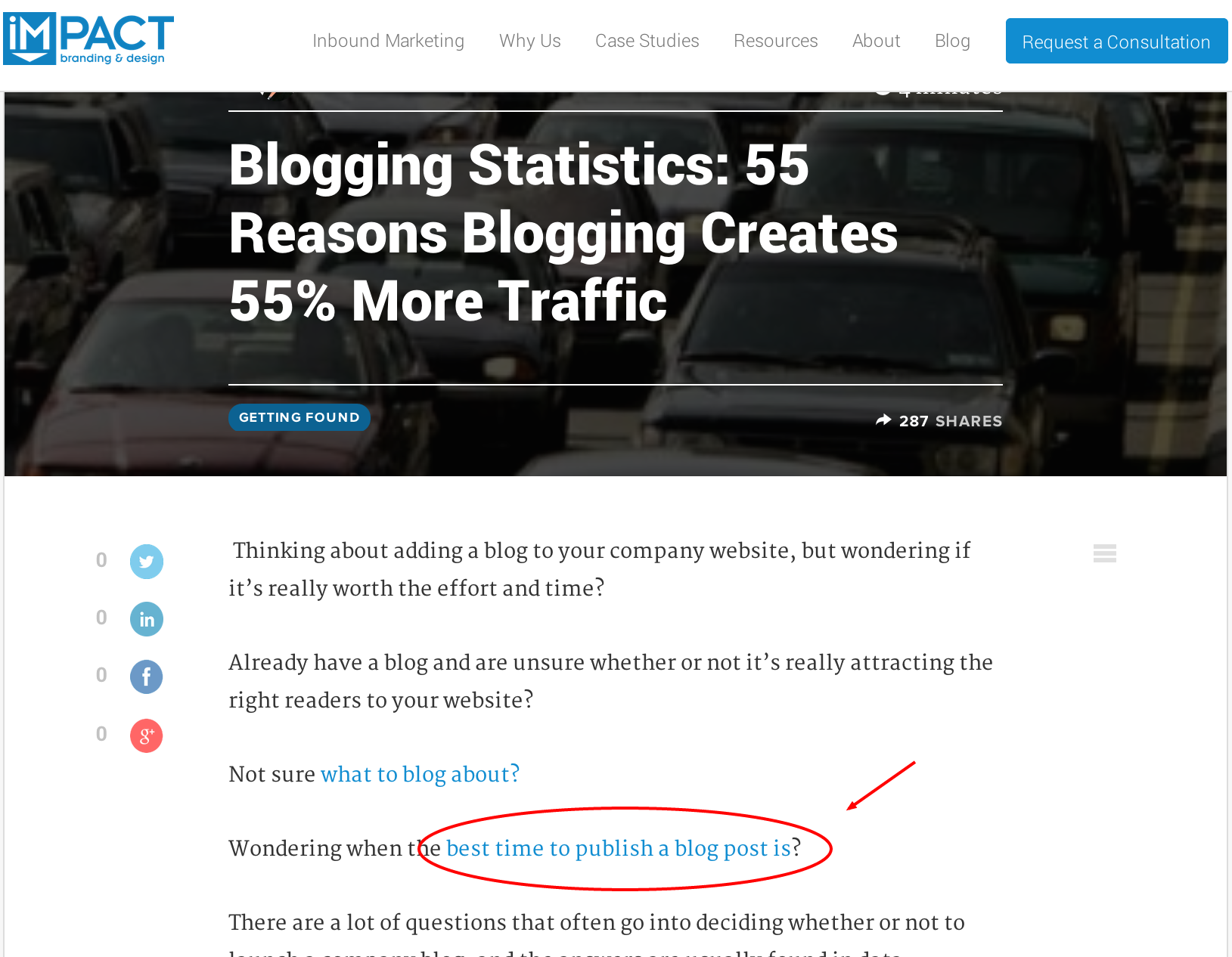 Not only have we linked to the article, we've also improved the reader's experience as it directly pertains to questions they would have upon reading this post. This is critical, as you don't want to disrupt the reading experience by stuffing irrelevant keywords on your most authoritative pages. That isn't the point here.
The point is to identify relevant keywords that align perfectly with your most authoritative pages and use them as a way to assist other pages on the verge of ranking on page one.
Think of it like a personal endorsement from someone powerful, it holds more weight, doesn't it?
The key now is to go and identify all of your keywords and pages on the verge of ranking on page one and find authoritative pages they align with.