"First Name Bob, Last Name…": The Genius of Gieco's Best Of Campaign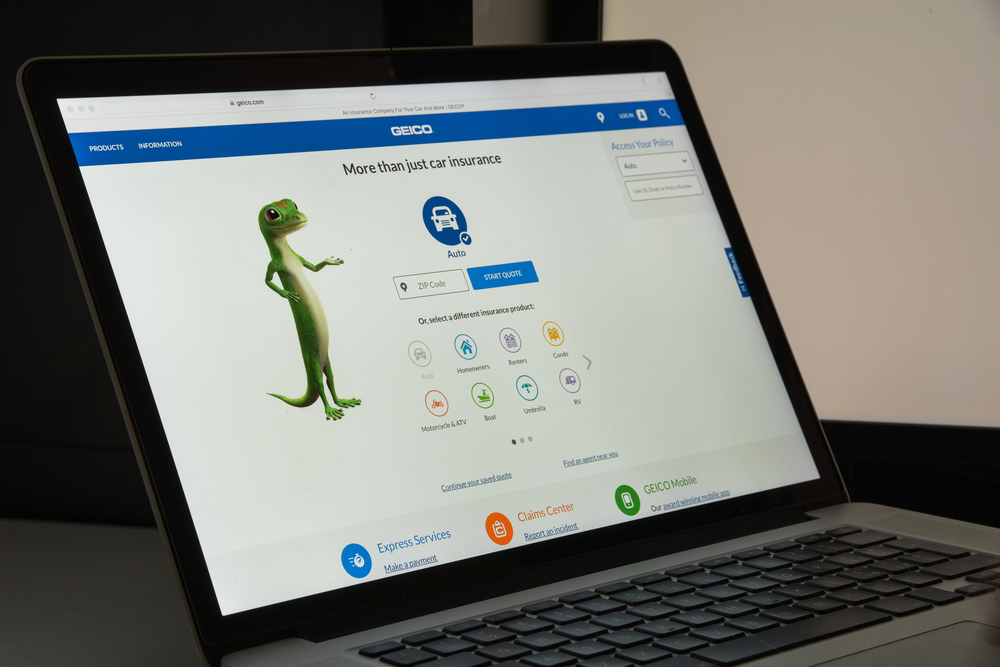 As a major Geico fan as well as customer, I can say without any reservation, it totally wins at marketing in its industry hands down.
Its team has a history of taking what can be a boring product and creating amazing marketing strategies to attract leads and convert customers.
One great example is its most recent campaign, The Best of Geico, and let me tell you, it is taking me down memory lane.
Who can resist watching and having a good chuckle at its amazing ads? My favorite, of course, was one of its first,"Collect Call:"
But we're getting off topic…
The "Best of GEICO" Campaign
Geico's newest campaign allows users to vote for their favorite Geico commercial as well as a chance to win an appearance in their next commercial.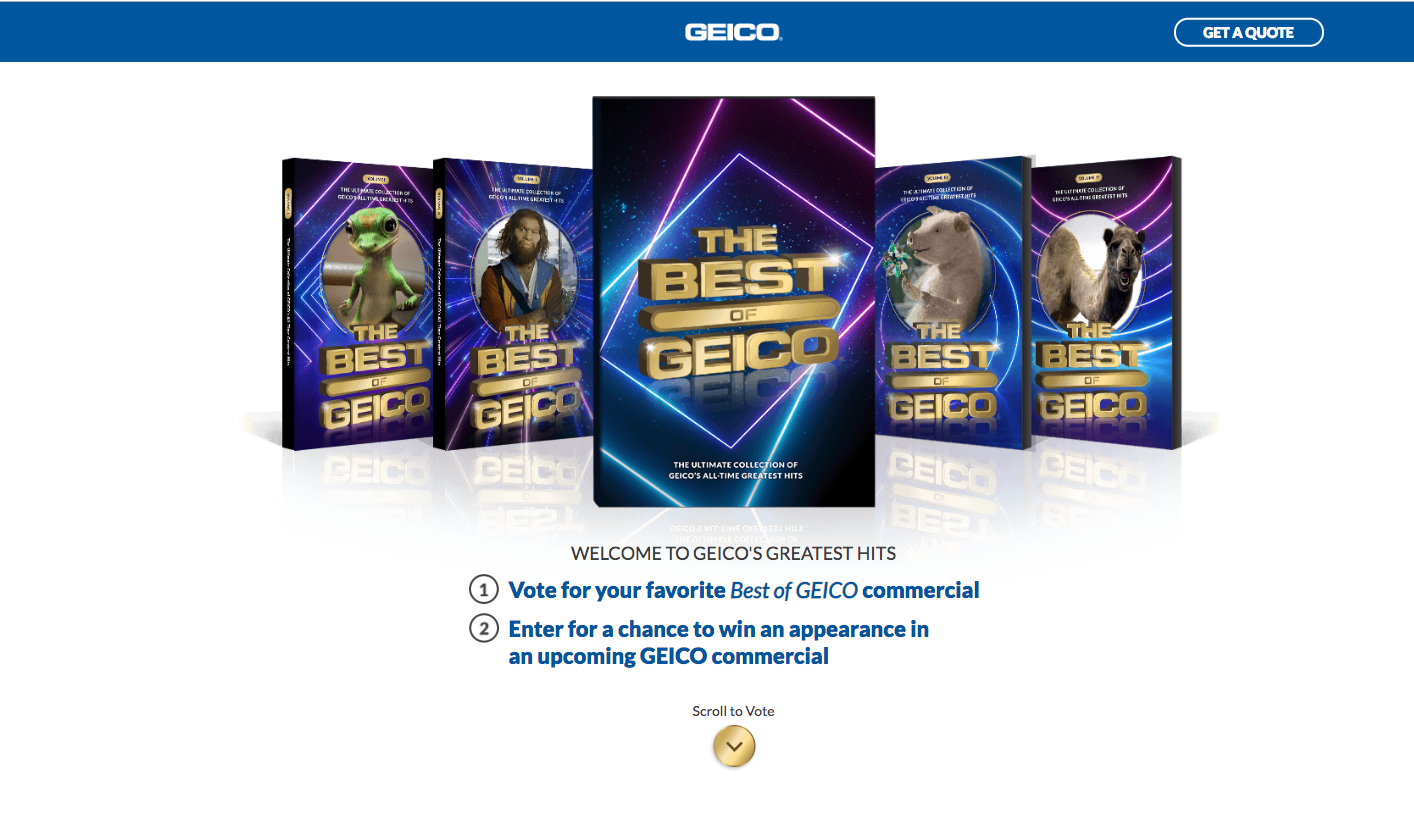 It's a fun idea that appeals to a wide audience, but the best part about it is that even with its wide appeal, it never loses sight of the company's business goal of generating insurance leads and quotes.
Let's walk through the process:
1.Vote for your favorite Best of Geico commercial
Once you click on your favorite Geico commercial at this site, it redirects you to this thank you page that allows you to share your vote on social media, as well as, a call-to-action (CTA) to enter to win an appearance in one of their future ads.
(There's also a CTA to "request a quote" in the corner, but more on that later.)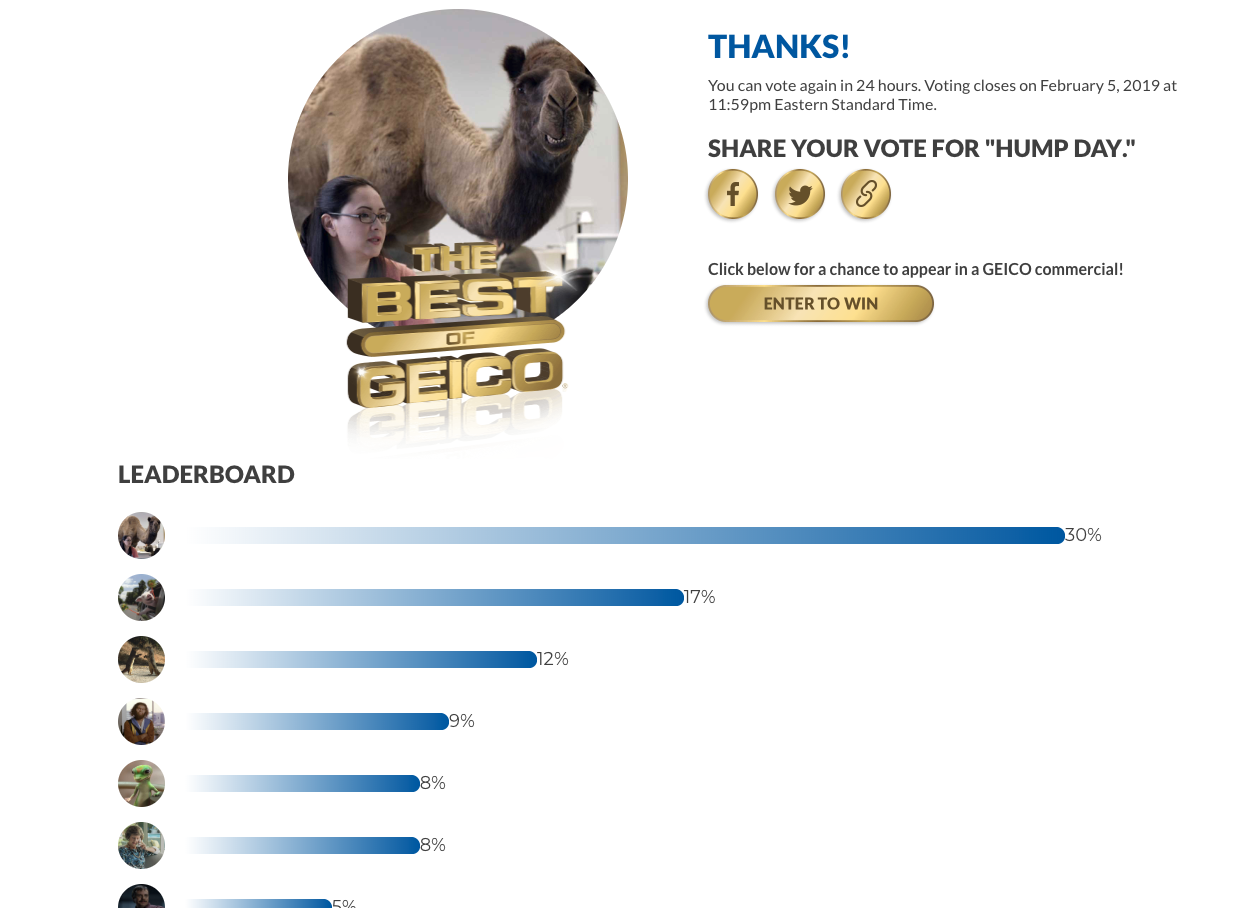 The page also has this cool leaderboard that shows which commercial is in the lead.
You can vote more than once, but not in the same 24 hours and voting is until February 5, 2019. I did it! And I am super pumped to possibly be in the pool of potential winners!

2. Enter for a chance to win an appearance in an upcoming GEICO commercial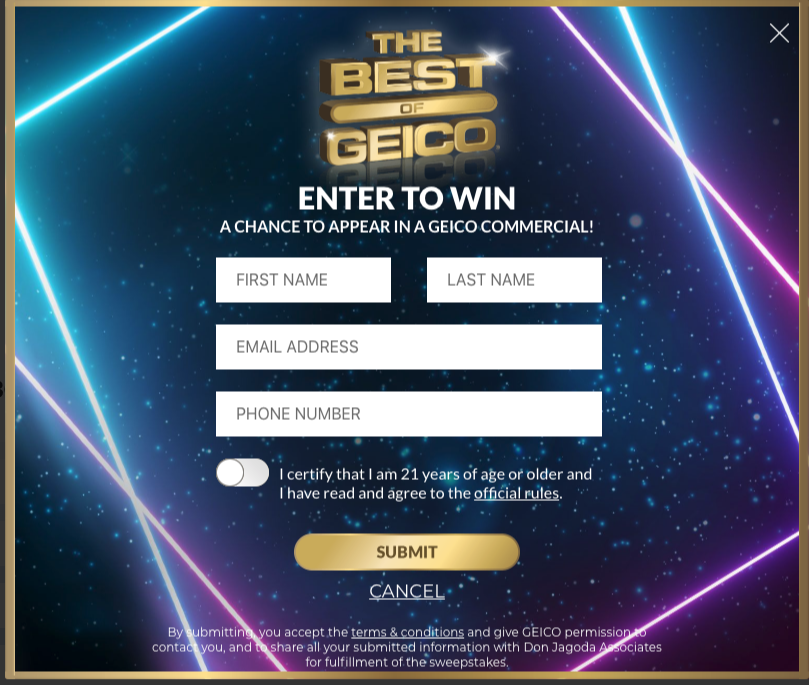 Here's where the lead generation comes into play.
Once you click on the CTA to enter to win an appearance in a commercial, it takes you to the form above to input your basic information.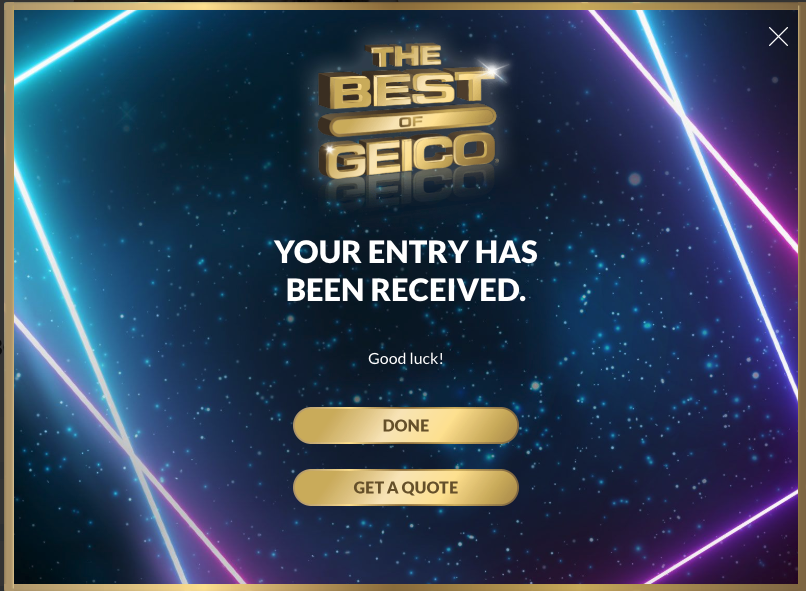 What a great way to capture lead information. Even if you're not interested in Geico insurance right now, they know who you are and that you're aware of their brand if they want to reach out in the future.
3. Get a Quote
This last part is optional, but throughout all the fun, Geico never loses sight of its ultimate goal -- to get insurance customers. Throughout this process, users have a "Get a Quote" CTA within reach, and even after you submit the form, you're met with it again.
Even in their confirmation email, they share it again.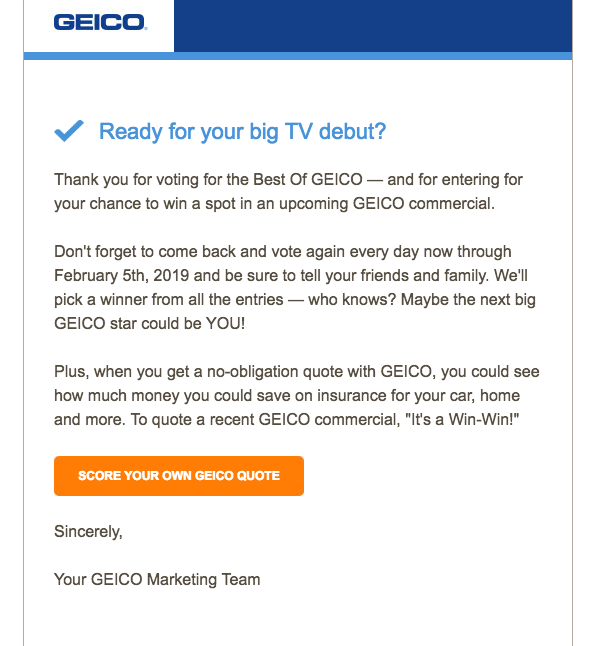 It's a simple, friction-free way to grab eyes and capture information that keeps you on Geico's radar.
Genius, some may say!
Geico Gets it!
Geico just gets it when it comes to attracting customers. It has been ahead of the marketing game for a while and has pushed its competitors to think outside the box as well.
The genius of it is that they've created a campaign for the masses, but don't leave their business/goal behind.
Geico has excelled in making, what may be a boring product, into something exciting for consumers. Even if you don't love or need its product, you likely love its brand and this campaign is just another example of why.
Free Assessment:
How does your sales & marketing measure up?
Take this free, 5-minute assessment and learn what you can start doing today to boost traffic, leads, and sales.