Google announces 'curbside pickup' option for Local Inventory Ads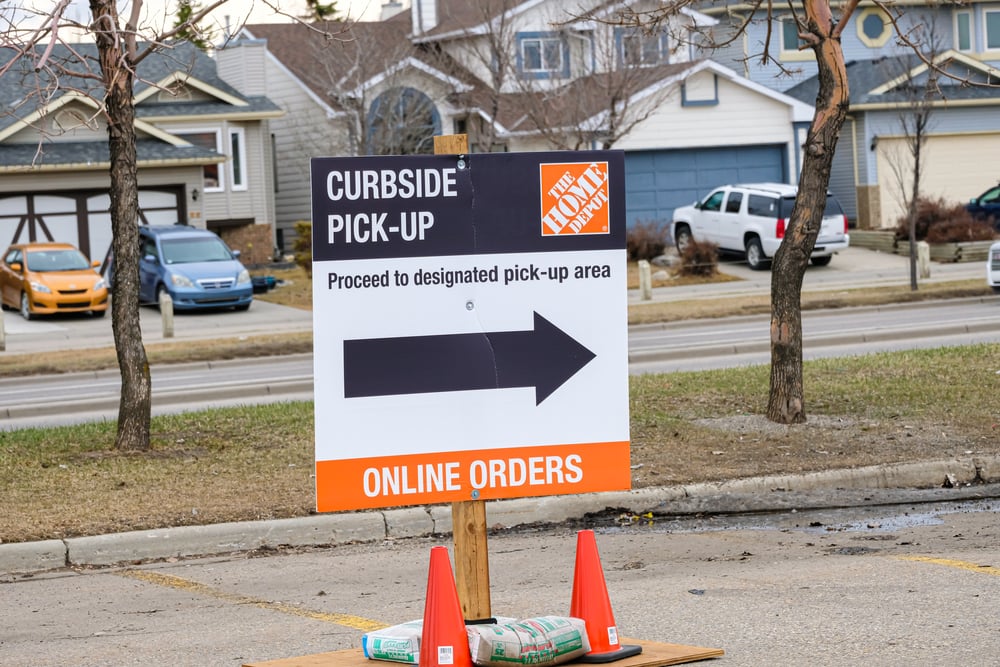 If you were to walk down main street today in most towns in America, you would see shuttered businesses that were forced to close due to COVID-19. These times of great uncertainty have hit the retail sector hard, leading to layoffs, bankruptcies, and debt.
But there are signs of life as businesses pivot and adjust in order to connect with customers and make sales in this strange new time. After all, there are hundreds of millions of customers who want and need to buy — and millions of businesses looking to sell.
Walking down my own main street this weekend in Essex, Connecticut, I saw numerous handwritten signs taped to plate-glass windows and doors of closed businesses:
"Find us online!"
"Buy through our website and we can deliver!"
"Curbside pickup available!"
In these unprecedented times, some businesses are finding success, albeit in new ways. Inventiveness and adaptability have yielded new opportunities.
In the COVID world, businesses are living and dying by their online presence. In turn, every business should be maximizing its website, social media profiles, and other assets to connect with customers and provide up to date information.
We've written elsewhere about the importance of updating your Google My Business profile to include changes to your business hours and other details. In addition, Google has released information specifically about updating GMB pages for COVID-19.
Now, Google is offering an new tool to help companies adapt to the way customers buy now.
Curbside pickup for Google Ads
A flourishing method of purchase during the coronavirus pandemic has been "curbside pickup," which offers a touchless sale option for restaurants, grocery stores, and other businesses.
According to Google's press release, global searches for "in stock" have skyrocketed of late, as users look to circumvent increased shipping times they've seen from Amazon while avoiding direct contact with local salespeople.
Companies running Local Inventory Ads through Google can now let searchers know that the product they seek is available locally and can be picked up curbside.
Here's what this look likes in search results: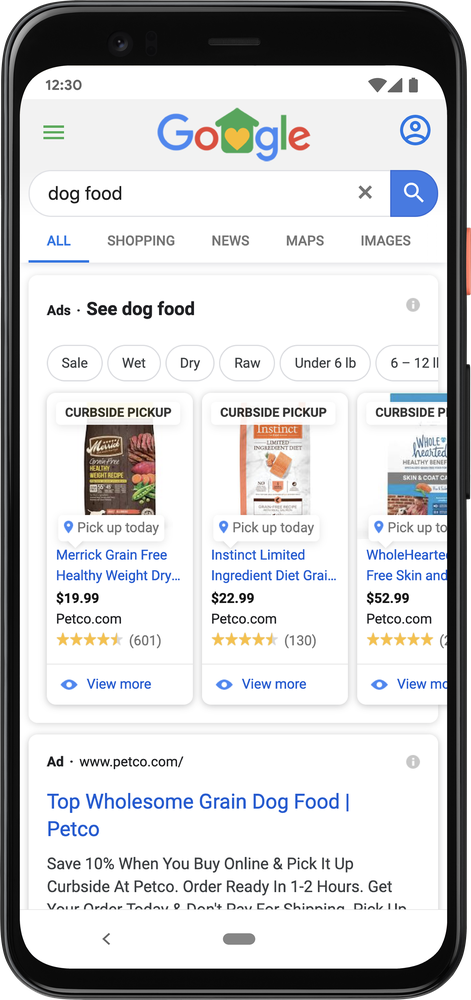 Image from Google
The curbside pickup feature is currently in beta, but you can sign up here — or speak to your account manager if you've like to include this feature in your ads.
Be sure to update your Google My Business profile as well
Even if you aren't using Google Local Delivery Ads, you can still indicate "curbside pickup" as an option in your Google My Business profile. Using this link "you can add or edit attributes to your Business Profile that appear on Search and Maps" according to Google's press release.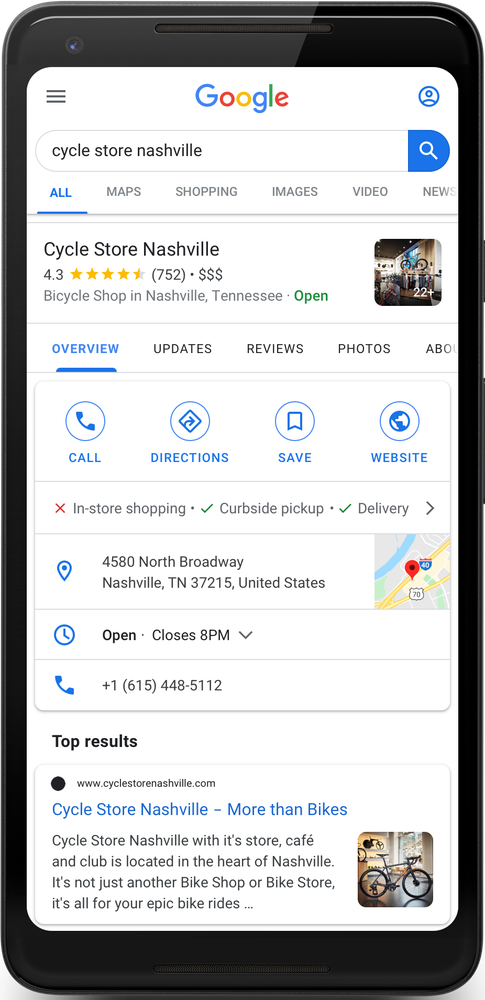 Image from Google
Even as states begin to reopen local economies in the weeks ahead, it is clear that we are not going back to normal in the near future.
Therefore, it is essential that businesses inform customers about their hours, their inventory, their reopening procedure, their purchase options, and any other logistics that are relevant.
For those businesses with sales teams, now is a great time to jump into virtual selling, as this will give you a lifeline now — and increase your efficiency going forward.
Free: Assessment
Does your website build trust with buyers and bring in revenue?
Take this free 6 question assessment and learn how your website can start living up to its potential.