Google Lens Makes Image Searches a Whole Lot Smarter (and Cooler)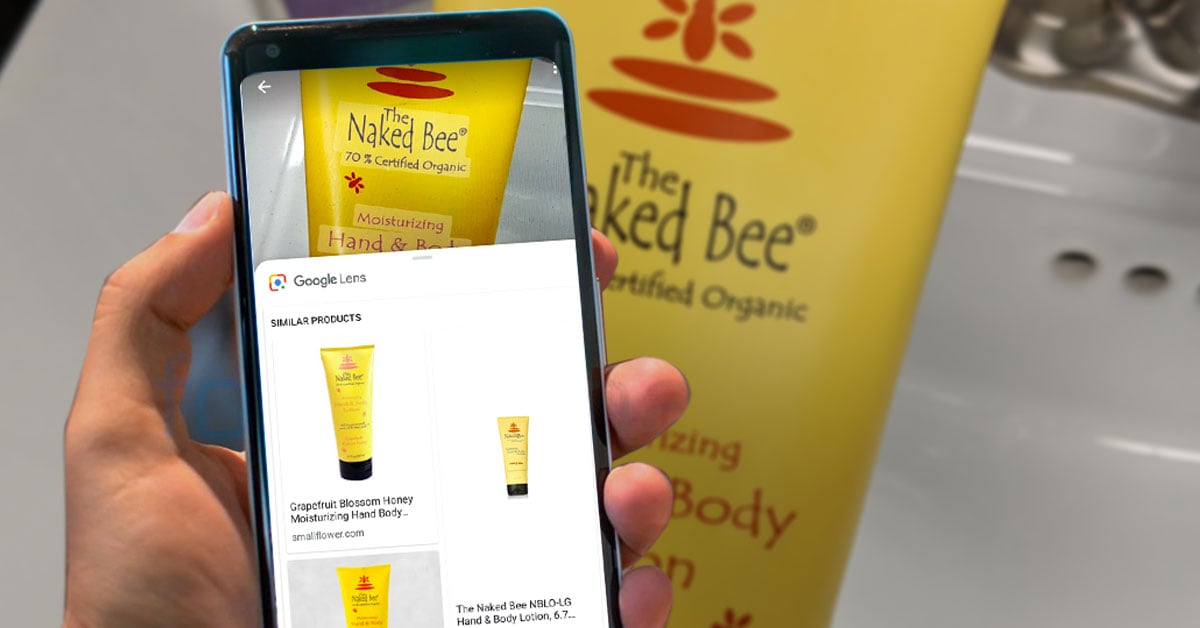 Late last week, Google announced they have begun rolling out Google Lens within its image search results.
Google Lens, which was introduced in May 2017, is an on-demand object recognition tool designed to help people learn more about images and what they see around them.
And I've got to say, Google Image searches just got a whole lot cooler.
Google describes Lens as "Search what you see - explore what's around you in an entirely new way." In a nutshell, it's very similar to a new feature introduced by Snapchat (but this did come first).
While Google Lens has been available to Pixel 2 and Pixel 2 XL users since October of last year, it only recently began to roll out to other users and devices.
In fact, it was only March of this year, when Google allowed iOS 3.15 users to beta test the Lens feature via the Google Photos app and even more recently when Google began rolling it out within Google Photos and Google Assistant to most Android users.
As with most new feature releases, Google has stated that "Lens in Images is now live on the mobile web for people in the U.S. searching in English, and will soon be rolled out to other countries, languages and Google Images locations."
Don't seem to have access? Not to worry. I am located outside of Baltimore, MD and I do not see the feature yet but I suspect I will in the next few days.
How to Use Google Lens in Image search?
To determine if your device has access to Google Lens, simply do a mobile Google Image search from any browser on your smartphone. You can even do a voice search using Google Assistant.
You should see the Google Lens icon below the image in the search results. Click on it and start exploring the image as described in the gif below.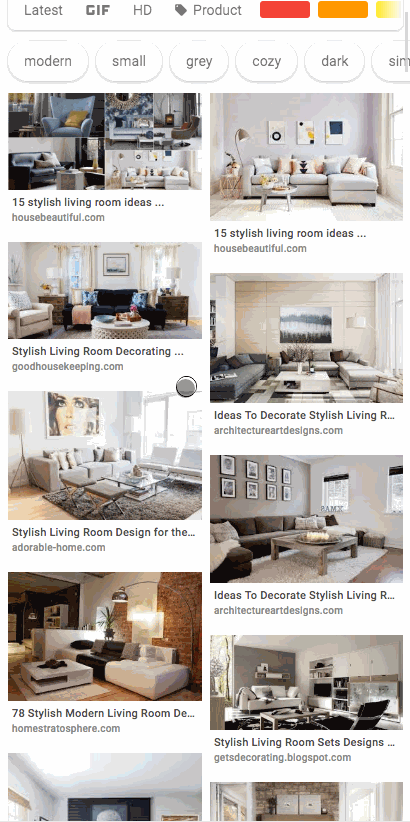 Similar to how Lens operates in the Google Assistant and Google Photos, Lens in Google Images identifies things within an image you might want to learn more about or buy and shows you similar ones.
When you press the Lens button in Google Images, dots will appear on objects you can learn more about.
If you don't see dots around the object you are interested in learning more about, simply draw a circle around it and Google Images will show you related information and images.
What Do I Think About Google Lens?
I first learned of Google Lens from one of my IMPACT teammates last spring. We were in-office for the week and Stephanie Baiocchi (Director of Audience Engagement & Community) had just gotten a shiny new Pixel 2. We were chatting about how she liked the phone and some of the cool things it could do.
One of the coolest things she shared with me was actually her first use of Google Lens…
When using the ladies room at the office, Stephanie noticed that there was a tube of really great hand lotion on the counter.
Instead of going to Google, typing in the name on the bottle and searching for places that sold it, she simply used the Google Lens feature built into her phone to take a picture of it, learn more about it, and actually purchase it!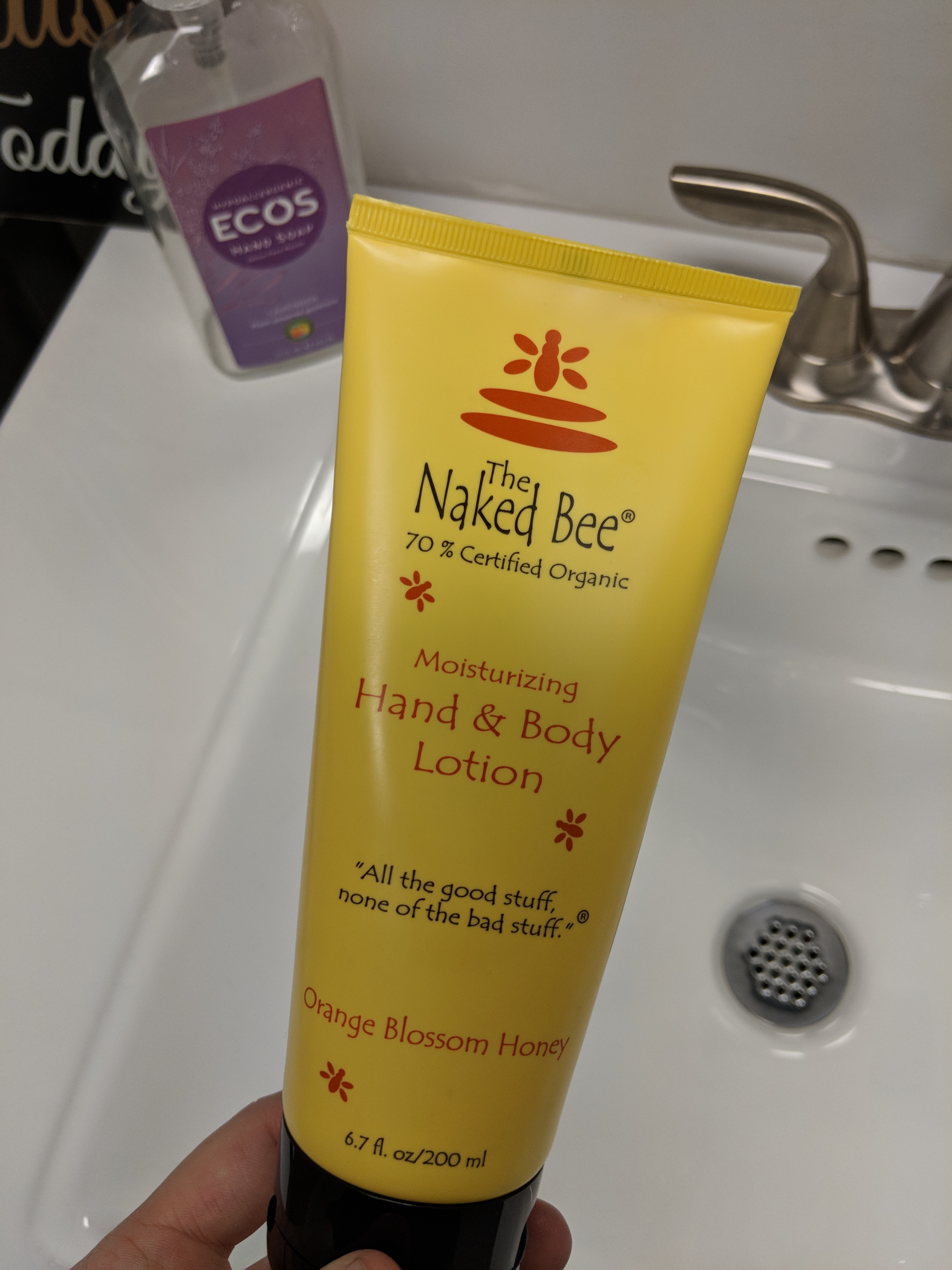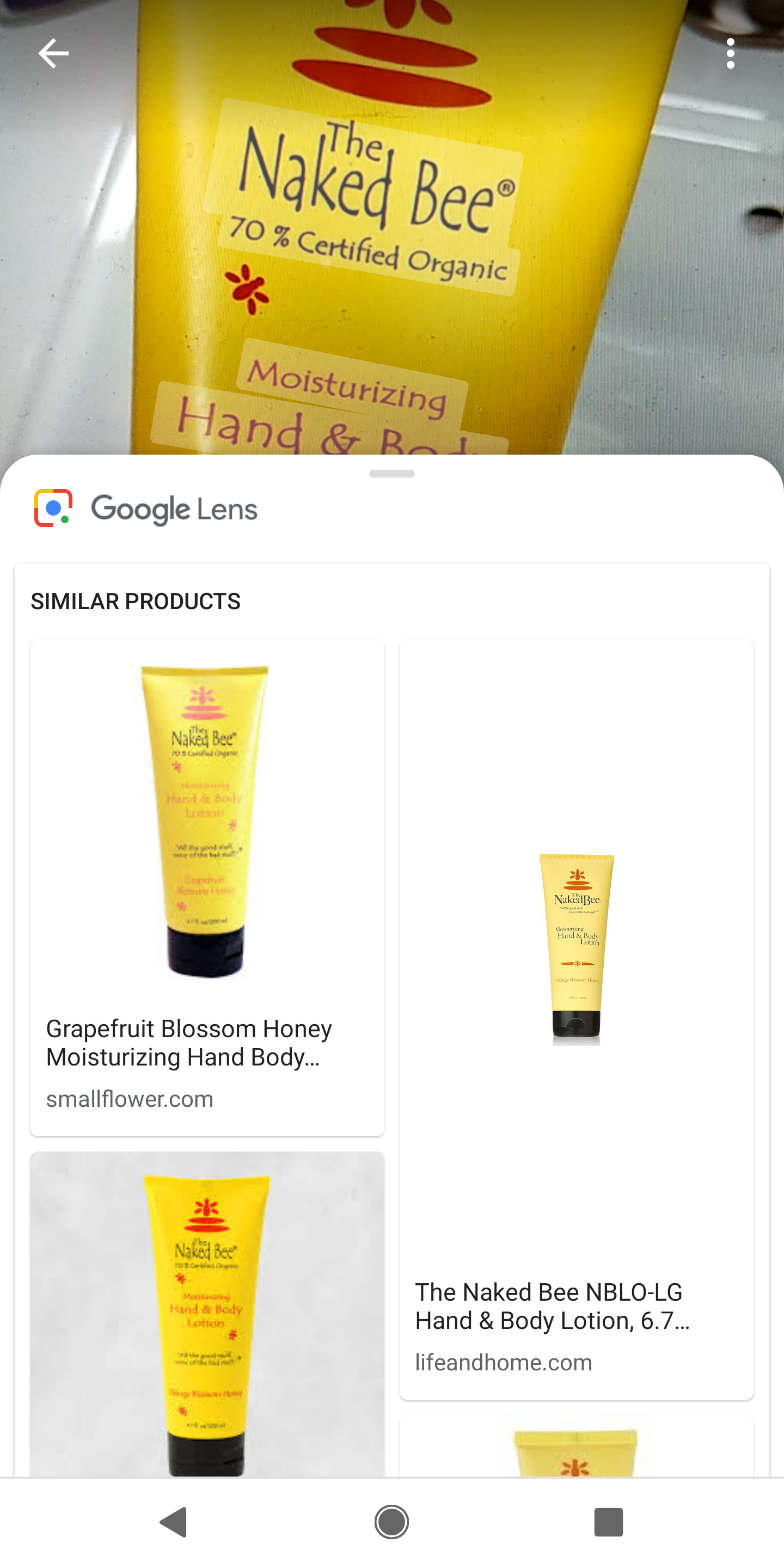 I was blown away not only by the technology but also by the convenience of the buying journey/process. She was able to become aware of the product, consider other options, and decide to buy, all in a matter of minutes.
I am still very intrigued and excited about Google Lens and have been experimenting with it a lot over the past few weeks since getting access on my Samsung Galaxy S8.
How Google Lens Will Affect Us as Marketers?
The biggest impact I foresee Google Lens having is on online shopping.
If you or a client sell a retail product online, this is a great opportunity to take advantage of the Image search to sell more.
Lens in Google Images will give website owners and marketers a new way to be discovered through visual search, just like they are discovered on traditional search.
Just think about how easy Google Lens will make it for people to find and buy the things they see in their everyday lives; around town, in the office, at local pubs and restaurants, and more.
Gone are the days of dozens of Google searches to find that cute pair of shoes you saw on the subway or spending hours trying to figure out what style couch you sat on in the lobby of that cute boutique hotel.
Google Lens is going to change the way we interact with the world around us.
Is There Anything to Consider from an SEO Perspective?
At this time, there doesn't appear to be any special scheme or mark up requirements to enhance Lens or increase your ranking for Lens results, however, that likely will not always be the case.
As we all know, Google is always looking to provide the end user with the best possible experience and I am certain that as this product gains traction, there will be ways to increase your rank and beat out the competition.
Final Thoughts
As I mentioned above, I am pretty excited about Google Lens. I think that its an incredible use of technology and definitely something I could see myself taking advantage of often on a personal level.
I am equally as excited to see how we, as marketers, can leverage this to gain traction for clients in the visual search space.
Do you have access to Google Lens in Google Images yet? Have you experimented with Google Lens on your phone? If so, drop a line in IMPACT Elite and let me know what you think!
Free: Assessment
Does your website build trust with buyers and bring in revenue?
Take this free 6 question assessment and learn how your website can start living up to its potential.