Subscribe
Join 40,000+ sales and marketing pros who receive our weekly newsletter.
Get the most relevant, actionable digital sales and marketing insights you need to make smarter decisions faster... all in under five minutes.
Thanks, stay tuned for our upcoming edition.
New Snapchat Feature Lets You Search & Shop From The App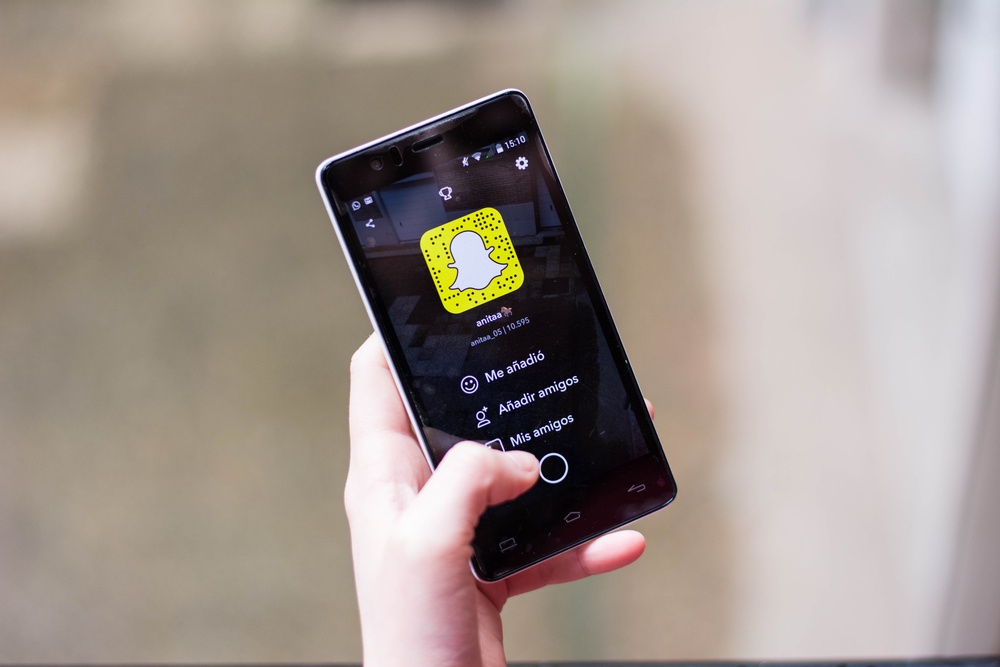 Snapchat is constantly raising the bar when it comes to camera functionality.
Hold down on your screen with Snap open and you're given the option to add filters to your face or your friend's face, augment reality, identify a song and now, with a little help from Amazon, identify and shop for products.
Yes -- the Snapchat camera now supports visual search.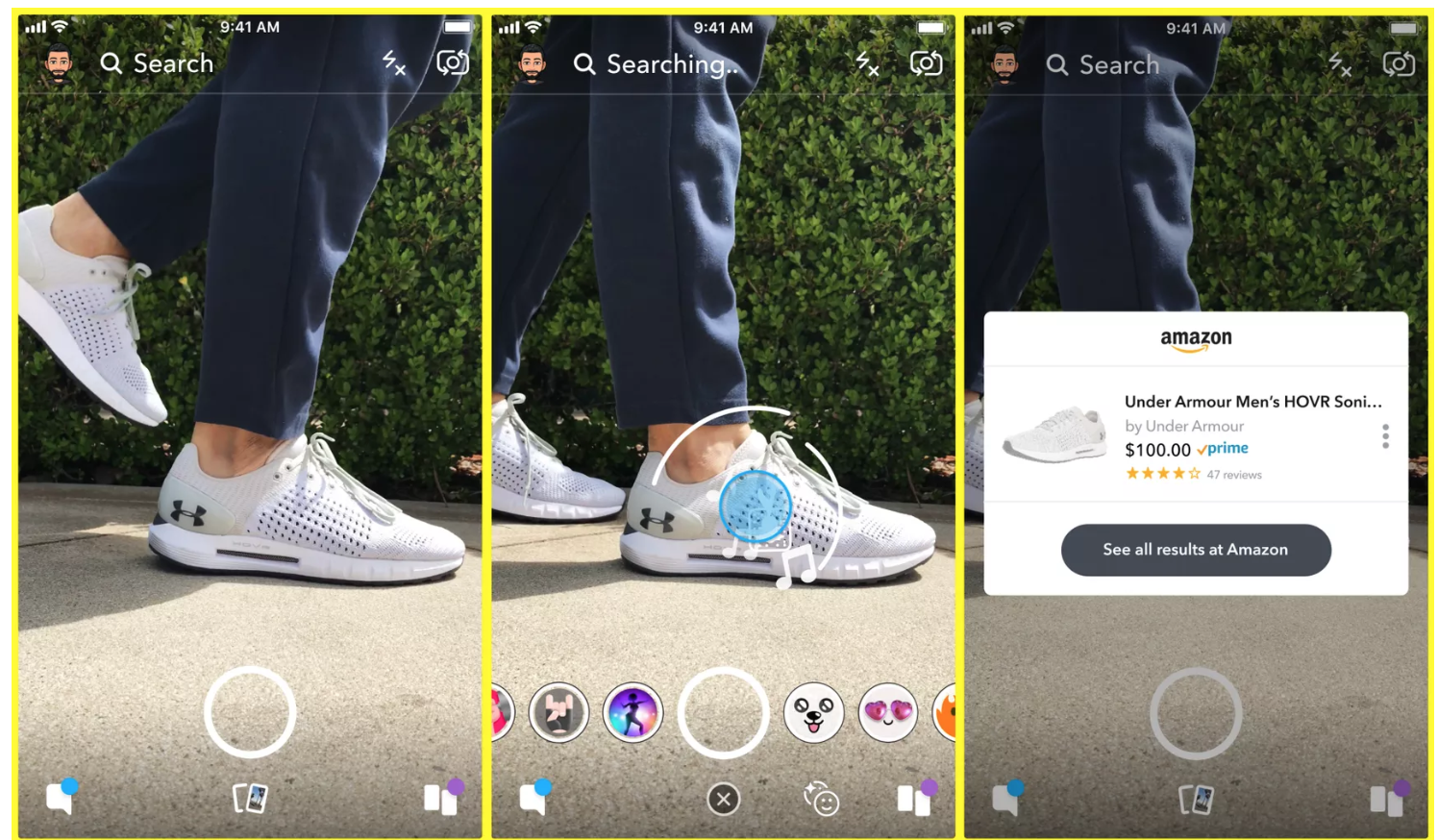 Announced on Monday and rolling out in waves to its users, Snapchat is testing a new way to search for products on Amazon, directly from the Snapchat camera.
All you need to do is press and hold on the camera screen while looking at an object or barcode and you will be delivered an Amazon pop-up with (hopefully) relevant results about the item.
From there you can go into Amazon and purchase.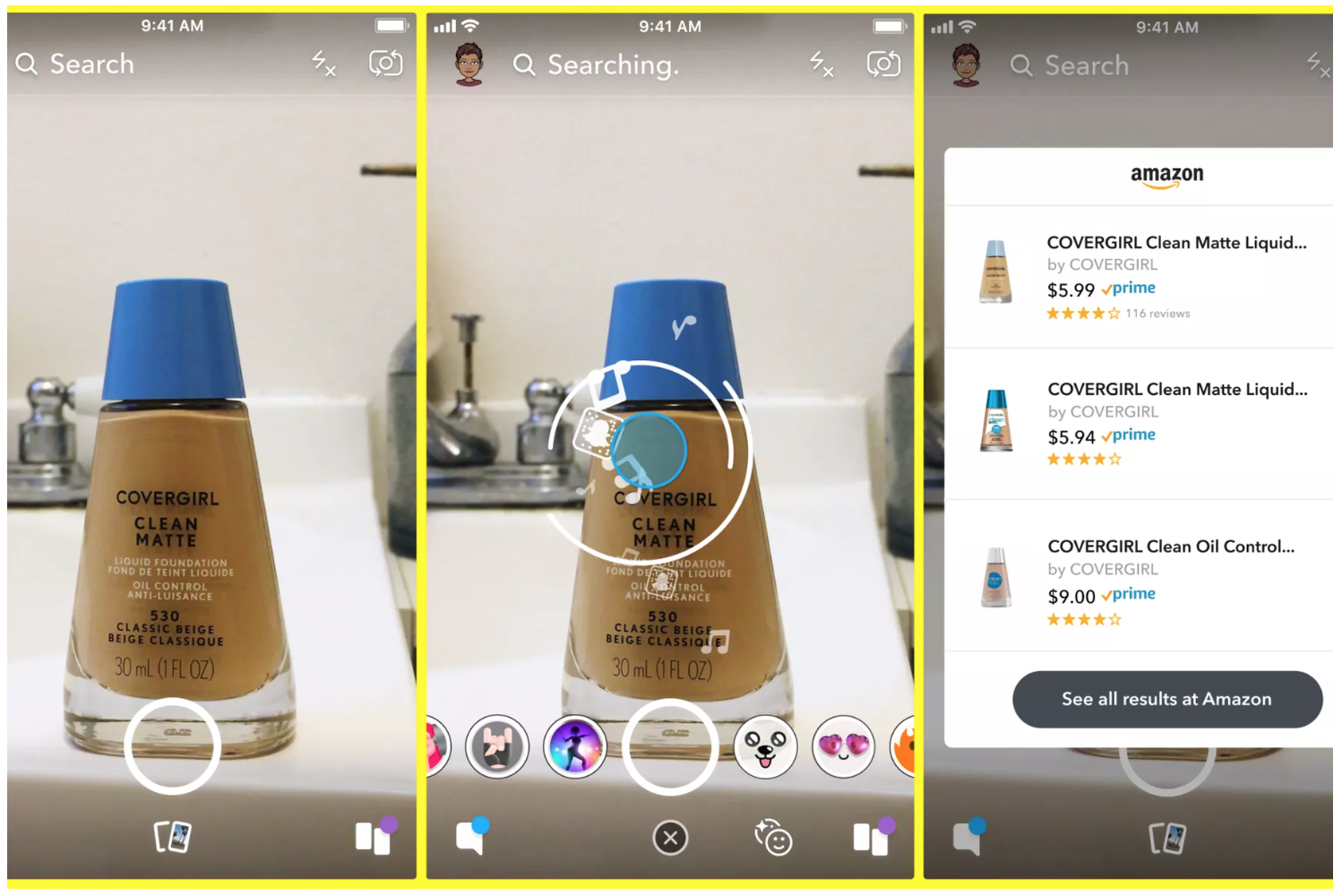 Snapchat was smart to lump this gesture into the one its users are already doing, making adaptation fast and easy.
A Force to Be Reckoned With?
It's no surprise that Snapchat is rolling out a visual search and shop feature so soon after Instagram announced Shoppable Stories.
This is a direct play for the same audience but with even smarter tech. Partnering with Amazon directly, Snapchat may actually have a chance at surpassing Instagram (for once) with this add-on.
In terms of incentives from either party, no word on if Snapchat gets kickbacks from Amazon if a purchase is completed and I doubt Amazon really needs the traffic supplement from Snap, but either way is an exciting addition that makes shopping easier (and cooler) for users and offers businesses the opportunity to sell even more.
Why Should You Care?
Tech giants are pulling out all the stops when it comes to finding the next iteration of search and adapting it to buyer behavior.
Google launched a similar product to Snap's visual search a while back called Google Lens, It offers a few other features but a core component of it is to identify objects and help you purchase them just like Snapchat.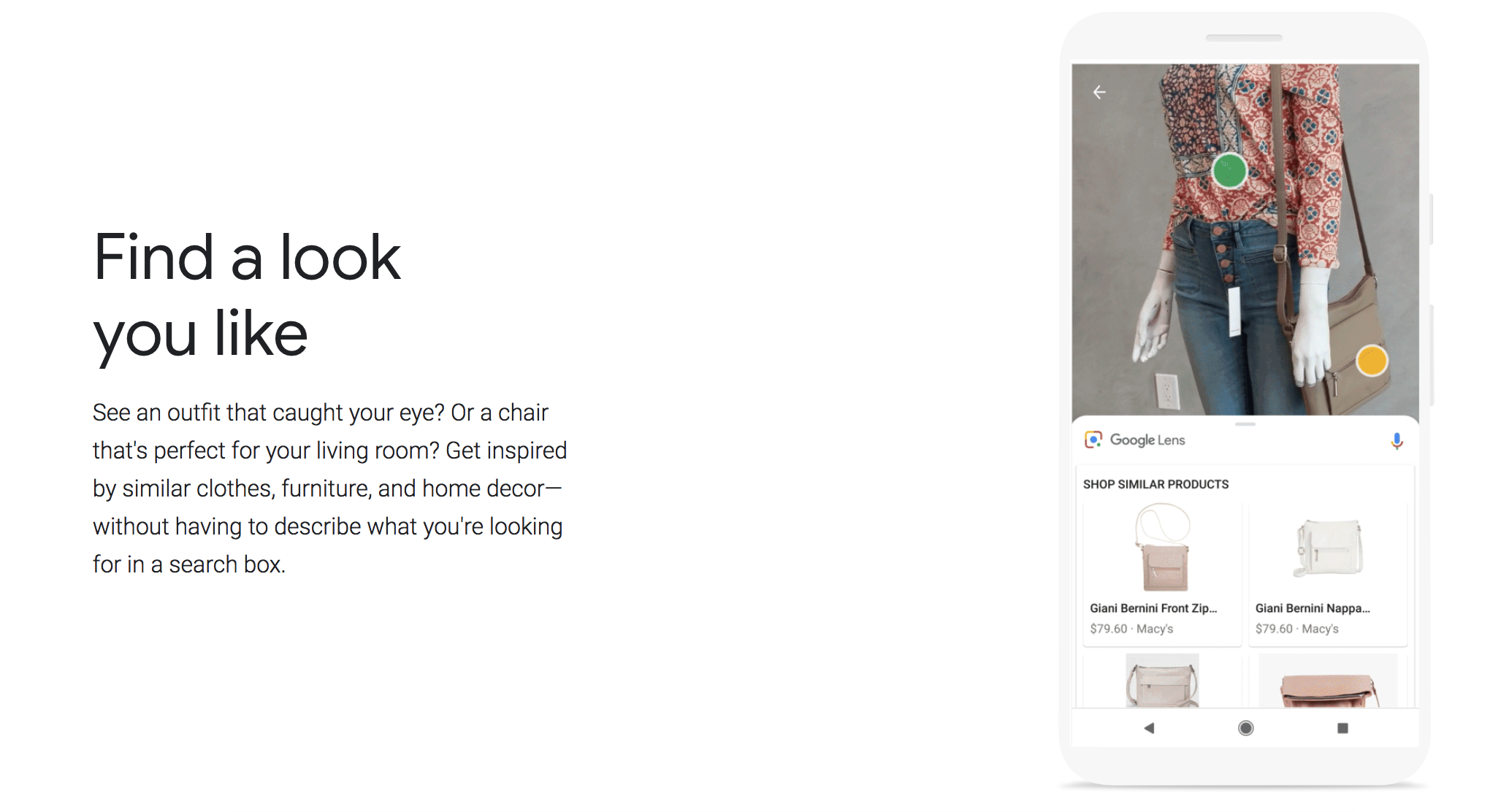 At launch, it didn't work so well and even today it isn't all that great. It's a cool feature but no matter how well it works, is it really even 1% easier than just actually searching Google or Amazon?
That's what makes Snapchat's alternative so intriguing.
This type of "visual search," if you will, feels like the evolution of search after while voice is still trying to find its footing.
While it may still have to be seen how features like these will apply to most marketers, for product marketers and eCommerce, it's something you will want to start learning more about immediately.
Bottom line, visual search has a ton of potential but the best, most effective, application is yet to be defined.
Free Assessment:
How does your sales & marketing measure up?
Take this free, 5-minute assessment and learn what you can start doing today to boost traffic, leads, and sales.