Google's Serving Up Related Search History (& It Could Help Your Return Traffic)
Iris Hearn also recommends this free guide, The Inbound Marketer's Guide to Search Engine Optimization.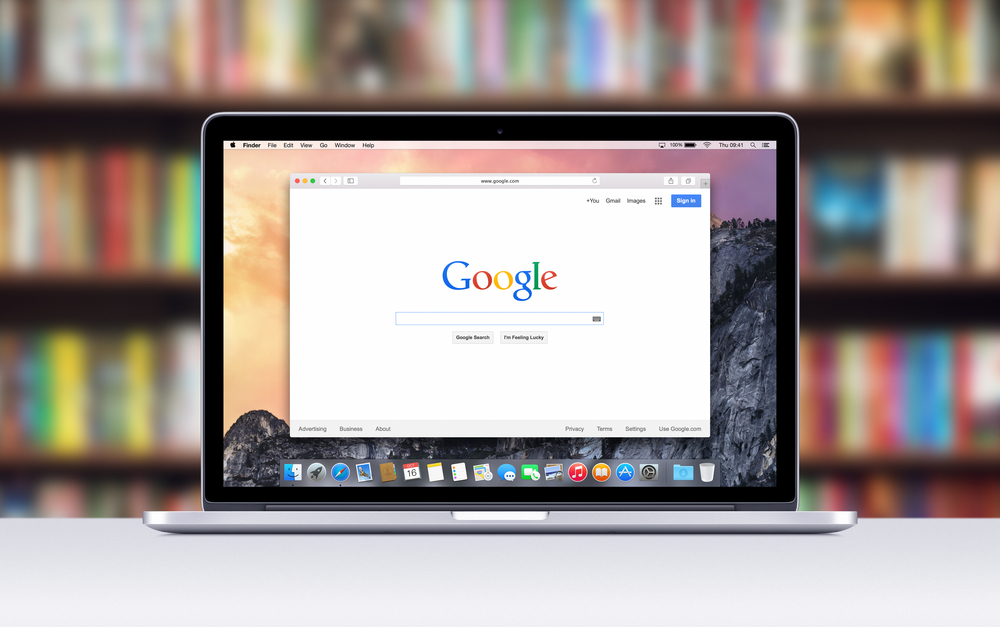 Google just released a new feature that will make it easier for users to pick up where they left off in past searches.
Free Guide: The Inbound Marketer's Guide to Search Engine Optimization
This new feature is called "your related activity" and will appear as a drop-down card view for users who are logged into their Google account at the time of search.
Google announced this feature as a way to help users gather information for longer running tasks, like meal plans, research projects, or anything else where users will want to save the information they're learning -- but it could also bode well for marketers.
How Does Related Activity Work?
This update rolled out on January 9th to users in the United States and is currently only available on mobile and on the Google app.
Google has not announced plans to roll this feature out to other geographical locations or on desktop or mobile devices so far, but if it performs well, that's not unlikely.
In the announcement, Google provided some visuals that show users what the experience will look like when they're conducting a search.
As shown in the GIF below, when you make a search related to queries you've made in the past, Google will display both the URLs previously visited and the queries you used to find these pages in the "Your related activity" card view.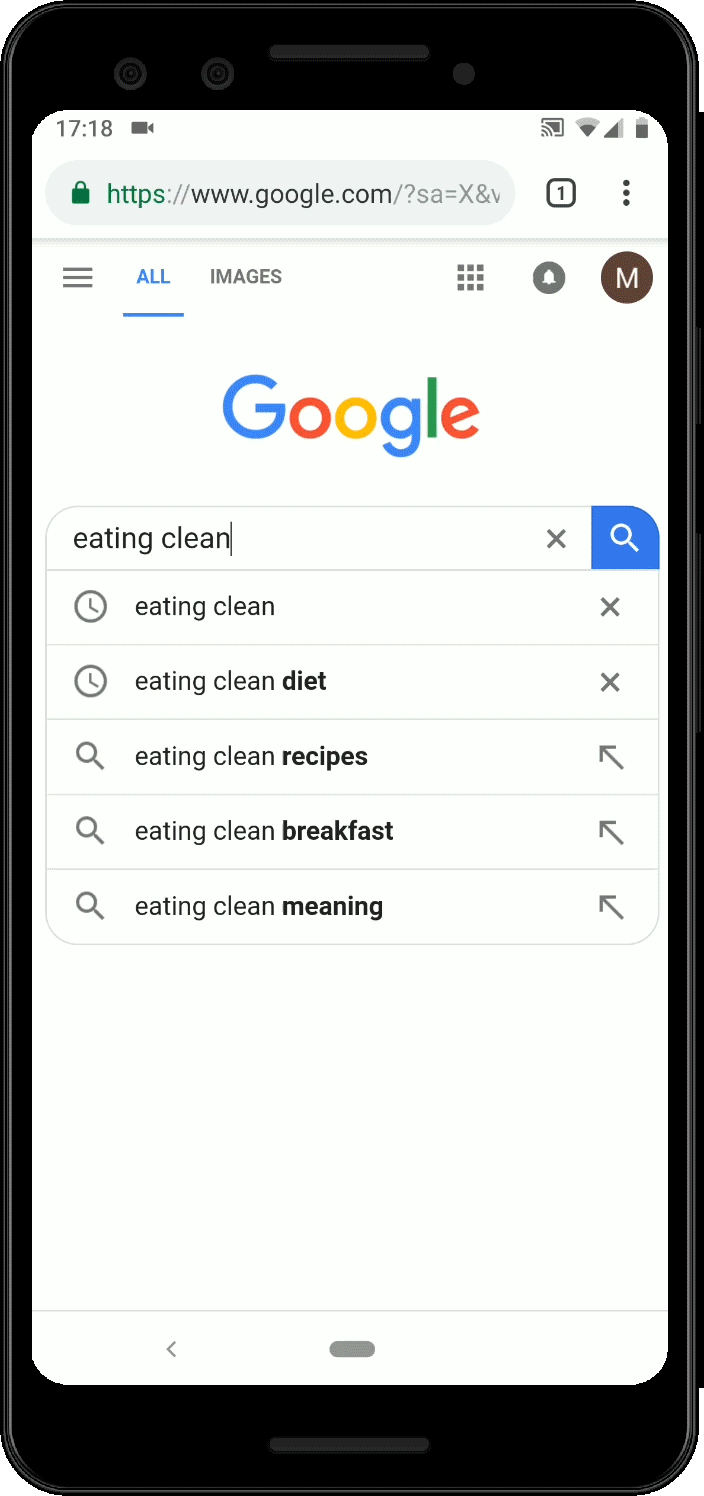 This update also offers the ability to save or bookmark pages that will appear directly in the related activity card so you can find or re-read later.
Users can do this by simply holding down a link in the search results page and click "add to" to add the link to one of your collections.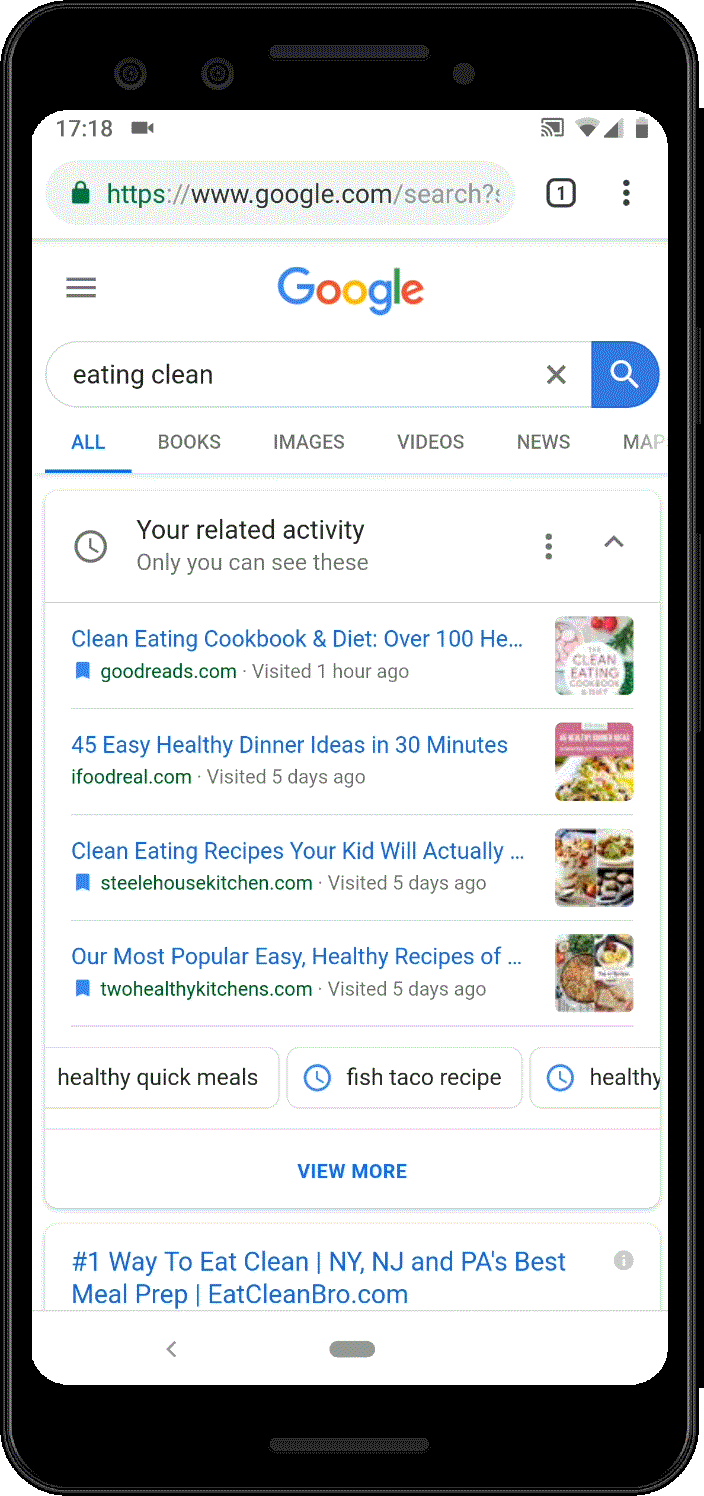 This feature also offers further customization options such as deleting articles off of related search activity collections or even editing your saved search history to control what appears.
What does this mean for marketers?
This is great for the user, but what does it mean for your marketing strategy?
While it's unclear if companies will be able to see if any of their web pages have been saved to a user's collections, my guess is that this visibility will be minimal, if not non-existent, for marketers to use in gathering data.
However, there are still some important takeaways for marketers to keep in mind.
Use Related Searches in Your Keyword Research & Strategy
Marketers should already be utilizing related searches in their keyword research and overall strategy. Doing so helps you better understand user intent, and ensures you're capturing your audience at every angle of their search.
There are a couple of ways to do this. Tools like SEMrush offer the ability to view related queries on specific keywords, with the added benefit of seeing the monthly searches, competitiveness, and cost per click.
However, if you don't have access to paid tools like this, there are still options that can help you understand user intent when it comes to related searches.
For example, paying attention to Google's list of related searches is a great place to start. Check out the terms that came up when I searched "eating clean" in the images above.
While it's always been best practice to include these options in your strategy, it can now have a higher pay-off than before.
Topic Clusters Remain a Vital Component to your Content Strategy
This update further solidifies the effectiveness and relevancy of creating well-crafted topic clusters for your website's content.
Using a topic cluster for your content, you can be confident that your articles or web pages will fall under the umbrella a user is searching for when conducting long-term research about a particular topic.
If a user is consistently seeing your website pop up in their related search bar when looking into this topic, it will further solidify your brand's thought leadership on the subject.
Note: We've written extensively in past articles about how to develop and execute an effective topic cluster strategy - You can start here for more information on doing so!
Ranking on the First Page Can Have a Higher Pay-Off Than Before
Ranking on page one of Google has always (and likely will always be) a huge win in the digital marketing space.
However, this update provides the added benefit of not just getting users in the door, but actually, archiving that activity and re-serving your articles to the user at a later time.
This reinforces the value of your content, and will likely generate return traffic.
When marketers follow best practices and create high-quality content, Google will reward this by reminding the user to re-visit that content.
Pay Attention to New Versus Returning Visitors
So, how do we measure this?
As mentioned previously, it's unclear the level of visibility marketers will have into this data.
For now, it's going to be important to pay attention to new versus returning visitors. You can view this in HubSpot or Google Analytics and it will help you determine if users are re-reading a piece of content they may have previously saved.
So, if you're noticing a spike in return sessions after 1/9 - it may be due to this update.
Final Thoughts
This feature isn't necessarily changing anything about how marketers should conduct SEO - however, it is helping the user re-discover articles and websites that they might have found valuable to what they've researched in the past.
Creating high-quality, relevant articles with well-made topic clusters is still the most effective SEO move to date - Google is simply casting that in the eyes of the user and allowing them to get the most out of the search engine.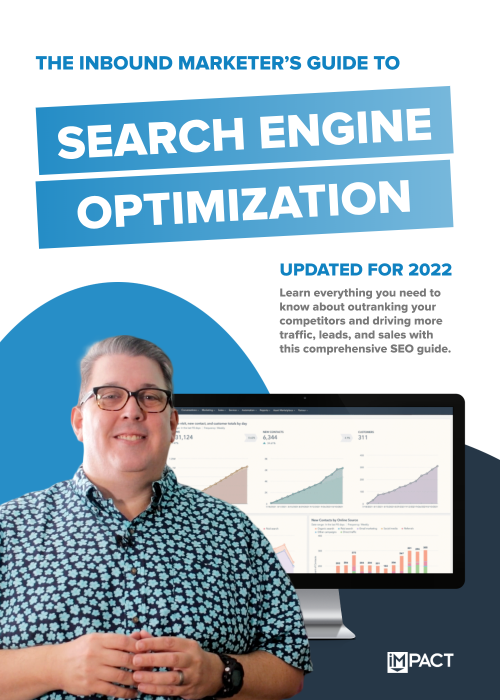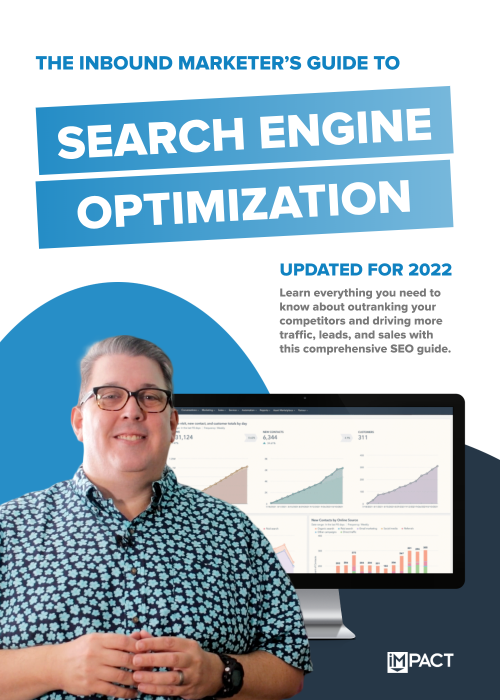 Free Guide:
The Inbound Marketer's Guide to Search Engine Optimization
Generate more traffic, leads, and sales with search engine optimization
In this free guide, you will learn:
What search engines are and who uses them.
What search engine optimization is and how it works.
Best practices for search engine optimization.
Published on January 16, 2019