Google Spotted Testing New "Related to Your Search" Feature
Iris Hearn also recommends this free guide, The Inbound Marketer's Guide to Search Engine Optimization.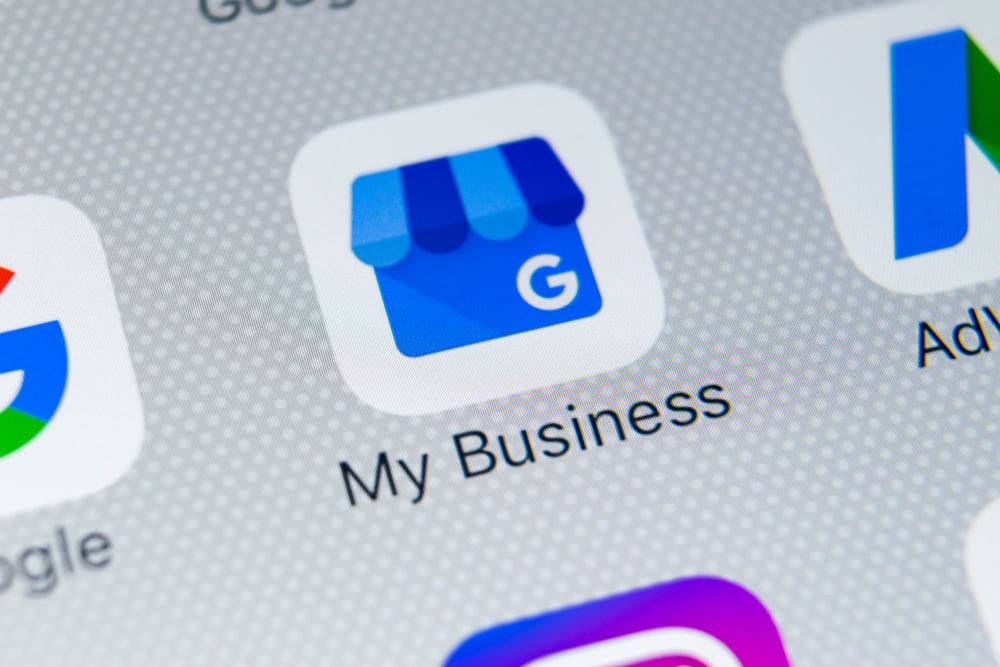 Google is often spotted experimenting with potential features that will enhance the search experience.
Free Guide: The Inbound Marketer's Guide to Search Engine Optimization
This week, Twitter user Claire Carlile shared a photo that appears to display Google Posts that are related to a search query.
From this screenshot, it appears that when a user clicks into a business profile from a search result, a carousel of relevant posts from the business's profile appears at the very top.
After conducting more tests, Carlile went on to elaborate on what she was seeing:
I'm seeing (and also not seeing, because it comes and goes!) what's new posts, product posts and offers if they include the words included in the search query.

— Claire Carlile 🕊️ 🌊 🥑 (@clairecarlile) June 17, 2019
I was unable to replicate this myself, suggesting that this is something Google is experimenting with that may or may not roll out in full.
Still, marketers should take this as a sign that Google is putting more emphasis on showcasing business posts — and as a result, businesses should as well.
The Value of "Related to Your Search"
Google My Business has evolved from a simple place to showcase general business information such as a website, hours, or address, to a much more valuable and robust offering.
Now, the tool allows businesses to answer frequently asked questions, message people directly, showcase current promotions, and even share general posts like a user would on social media.
However, with so many options, it can be difficult for the visitors to locate what information is most relevant to their question.
The "related to your search" carousel helps solve this. It appears this functions in the same way Google crawls and ranks your website; it analyzes a business's current posts, products, offers, or other features and pulls out what relates to the searcher's keywords.
Not only does this bring more value to the user, but it provides huge benefits for businesses as well.
This feature, if officially rolled out, ensures that the right message isn't missed by the right person.
As Google continues to expand its business features, this could be a key element to making sure your most valuable information is front and center.
Marketers: Keep an Eye on Google My Business!
Even if the "related to your search" feature doesn't roll out in the exact way it's illustrated in Carlile's tweet, the tests are still a strong indicator that Google is looking for ways to drive more value from Google My Business content.
Google My Business allows brands to showcase their value to potential customers while they're passively browsing search results. This section enables businesses to convey more information than a simple result listing would.
With the ability to share posts, offers, photos, and more, it's important your brand is ready to take advantage of these tools.
Clearly, Google is taking steps to place more emphasis on these features and making it easier to bring the most relevant items right to your user, so marketers should make sure all information is updated and well-maintained.
To learn more about optimizing your Google My Business listing, IMPACT's Content Marketing Consultant Kevin Phillips wrote a great post documenting this process in-depth.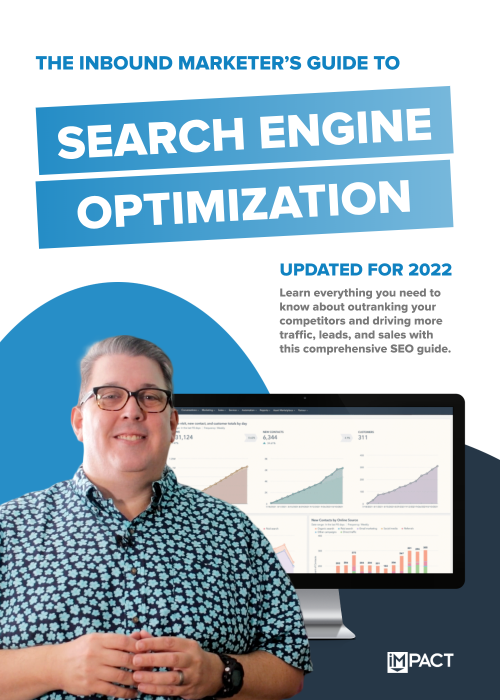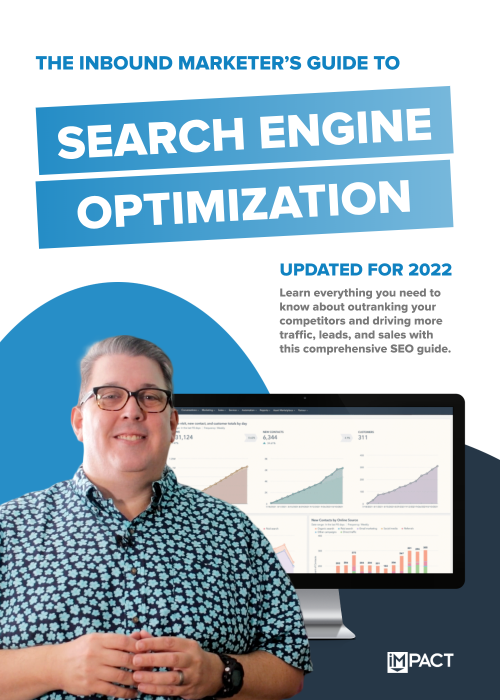 Free Guide:
The Inbound Marketer's Guide to Search Engine Optimization
Generate more traffic, leads, and sales with search engine optimization
In this free guide, you will learn:
What search engines are and who uses them.
What search engine optimization is and how it works.
Best practices for search engine optimization.
Published on June 19, 2019