How To Hire a Remote Content Manager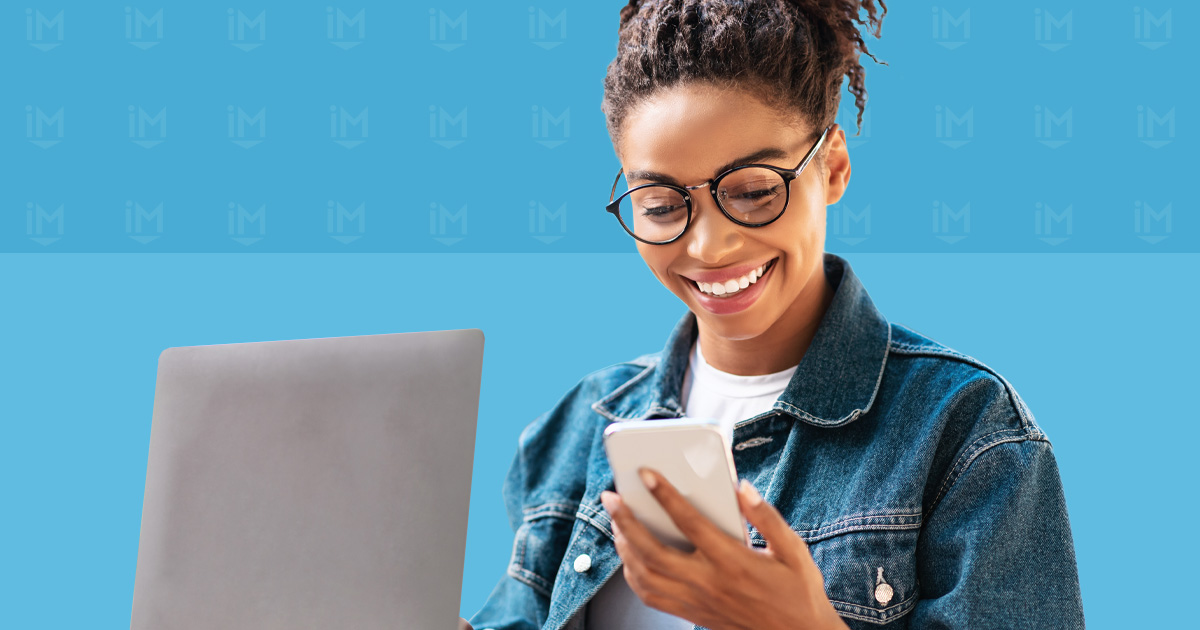 So you're ready to go full steam ahead on your inbound marketing strategy and looking to hire a content manager to help.
Of course, you want the best talent possible on your team – everyone should – but finding that unicorn isn't exactly easy — especially depending on where you're located. You need someone who can write well, but also conduct skilled research and interviews, manage a calendar, and build a content marketing strategy, among other things.
Opening yourself up to hiring a remote content manager just might be the solution you're looking for.
The COVID-19 pandemic has dramatically transformed the modern-day work environment.
Even if your organization didn't have a remote or hybrid work option in February 2020, it likely does now – and with good reason.
Enabling remote work allows more schedule flexibility for your employees, can cut down on office overhead costs, and gives you access to a larger talent pool. The latter is the biggest benefit for employers looking for a content manager.
Over the years, we have interviewed and hired dozens of successful content managers for our internal marketing team, as well as many of our clients, both remote and onsite. I've also personally been an accomplished content manager for IMPACT for nearly a decade, so we know what it takes to succeed in content marketing.
In this article, I'll share details of what we've learned to help you find, hire, and onboard your content manager, including:
Why a content manager can be remote.
What to look for when hiring a remote manager.
What your process for hiring a remote content manager should look like.
Before we dive in, here's a quick reminder of what a content manager is and why you need one
Content strategy isn't just something that can be outsourced or thrown onto an existing team member's plate on top of other priorities. It needs to be the sole focus of someone in-house.
Just think about all the questions your buyers are asking during the sales process.
There are hundreds, if not thousands, all of which need to be addressed in articles or videos. In fact, in 2022, 55% of respondents said they relied even more on content to research and inform purchase decisions than they did in 2021. If you're not giving them this information, they're going to go buy from a competitor that is.
To make sure you're creating the consistent, high-quality content you need to drive traffic, leads, and sales, you need to hire a full-time, in-house content marketer to own your content marketing strategy.
This role could have a different job title depending on the size of your company and the person's experience (e.g., Content Writer, Director of Content, Content Strategist), but we typically label it as a content manager.
No one will know your organization as well as someone working in the company, day in and day out. So, when you outsource your content you risk losing your brand's unique voice and authenticity, as well as creating process bottlenecks.
Not only will your content manager ensure content is published regularly without fail, but they will also:
Obsess over creating high-quality, compelling content that accurately reflects the true tone and spirit of your brand.
Interview your company's subject matter experts and capture their insights (and your company's unique perspective) and integrate them into your content.
Work closely with the sales team and help them integrate content into the sales process, allowing them to close more deals faster.
Monitor your organic search performance and routinely improve ranking and traffic results.
Update existing content to ensure it remains relevant and effective.
Oversee the other areas of your sales and marketing initiatives where content is critical (including your website, email, and social media).
Get internal stakeholders onboard and champion content to them and the entire company.
This person will work across departments and act as a central conduit between leadership, sales, marketing, and business development. They are ultimately responsible for publishing the content and ensuring that everyone in the company is meeting their deadlines for content, including the boss.
Can a content manager be remote?
Looking at their key responsibilities and duties, there's really no reason that your content manager cannot be remote.
Is it easier if everyone is together in one office, day in and day out? Of course, but in today's workplace, especially after facing the impact of the COVID-19 pandemic, this is increasingly uncommon.
As long as your content manager has the right digital resources to help them connect and collaborate with your team and create, manage, and publish content, if they possess the right traits, you can achieve all of your content marketing goals, even if this is a hybrid or fully remote position.
After all, you don't need to be in the same building to review the search results, use HubSpot, or make a report in Google Analytics.
The key here is possessing all of the right traits.
What to look for when hiring a remote content manager
There are several traits you should look for in a content manager, regardless of whether they are in-office or remote. These include, but are not limited to:
Strong writing and editing skills
Excellent interviewing skills
Thinking outside the box
Loving analytics and reporting
Being organized and goal-oriented
But there are less tangible traits that become especially important when a content manager is left to their own devices outside of the office.
When a content manager, or any employee for that matter, works remotely, you need to trust that they will get their work done effectively and efficiently without having someone guiding them every step of the way.
They need to be able to work independently — understanding what needs to be done, as well as when, and how, on their own.
Of course, there will be times when questions or exceptions arise, but if someone is being empowered to work on their own, your business needs to be confident they can do that.
With this in mind, we find these five traits to be must-haves:
1. Drive
Do you overcome obstacles that come up in order to achieve your outcomes? Are you self-motivated to problem-solve? Do you see challenges as opportunities to provide more value?
Candidates with drive answer yes to all of these questions. They are self-motivated. They are passionate about solving problems and can work through issues and challenges with little to no direction.
When you're on your own as a remote employee responsible for content development and publication, this is especially important as help from the rest of your team may not be easily available.
2. A blend of introvert and extrovert
Candidates also need to be a great blend of introvert and extrovert.
They need to be introverted enough to spend the time and effort it takes to do extensive content writing, but extroverted enough to be able to work with subject matter experts and other members of your organization, promote their own work, champion your content efforts, and speak up when issues arise.
If they don't naturally have this blend, one end of the job is likely to be neglected, especially when remote.
3. Attention to detail
Remote or in-office, a content manager needs to have immaculate attention to detail.
This is essential for maintaining writing quality (think grammar, spelling, search optimization, and maintaining your voice), creating and following a content creation calendar (hitting due dates and holding others accountable to them), and following your review process, among other things.
These key responsibilities are quite meticulous and without someone watching over them day after day, you need to be able to trust that your content manager will maintain them without hand-holding.
4. Curiosity
A great remote content manager must be curious. Working on their own, they need to always be wondering how things can be done better and be eager to learn. Curiosity is also valuable when it comes to creating content about new subject matter and working with experts from different areas of the company.
5. Enthusiasm
More than anything, a great content manager needs to have enthusiasm for the job and all it entails, especially writing and researching. Writing at least three pieces of content a week about a subject they may not know much about, is no easy task.
Bringing the best out of subject matter experts and keeping people accountable to their content commitments and their deadlines aren't either, but if your content manager has a deep passion for content marketing and believes in its value in achieving your business goals, they are much more driven to get it done.
Note: When hiring a remote content manager, not only should someone have these skills, but they need to excel at them.
They need to be the best of the best. If someone is still developing, they may struggle if they are not sharing a space or do not have regular direct access to their manager and teammates, or lack the confidence or drive to just run with their work.
If you're going to hire a remote content manager, make sure to hire a seasoned professional who can take charge without much direction.
Beginning your hiring process
Remote or not, your process for hiring a content marketing manager needs to be thorough to find the right candidate for your needs and company culture.
We go in-depth into what your hiring process should look like in our free IMPACT+ course, "How to Hire a Content Manager," but here's a quick breakdown of the steps for you:
Understand the Content Manager Role: Know what you need from this role to set your future hire up for success. This will help you know exactly what you need to say in your job listing and what traits and skills you're looking for. Make sure to include those we shared earlier in this article.
Post Job Listing for a Content Manager: List the job description on external sites, in job ads, and social platforms to attract the most qualified applicants.
Review Applications: Determine who has the basic fit to move to the next step based on their resume, writing, and video.
Conduct 30-minute Interview: The 30-minute interview is the time to learn about your applicant's past experience through behavior-and skill-based interview questions. Your four goals during this phase should be to:
Determine that the applicant understands the role they're applying for.
Make sure you understand if they have the necessary experience, skills, and emotional intelligence.
Evaluate whether the applicant is a good culture-fit within your organization.
Confirm their desired salary.
Remember, as this person is remote, you want to pay particular attention to their experience and ability to work independently.
Conduct 30-minute Situational Activity: Have job applicants participate in an activity that resembles a common situation or task they'll be asked to complete in their potential role. The situational activity should help determine which of the top applicants demonstrates the necessary interview, communication, and rapport-building skills.
Evaluate Final Applicants: Evaluate applicants based on the above application steps and situational activity and identify who are within your top qualifications.
Hire and Onboard Preferred Applicant: Make an offer to your preferred applicant and start the onboarding process once they accept and sign.
Once you have your dream content manager on board and trained, that's when the fun really begins.
You'll have the skilled, enthusiastic, and driven content owner your organization needs to start producing content that answers your buyer's biggest questions (i.e., The Big 5), helps the sales process, and overall accomplishes your goals.
Want to help them along the way? Check out our free IMPACT+ courses, "How to Write the Big 5" and "Assignment Selling: Content Is the Greatest Sales Tool."
Free Assessment:
How does your sales & marketing measure up?
Take this free, 5-minute assessment and learn what you can start doing today to boost traffic, leads, and sales.