How Insurance Agencies Generate Leads Online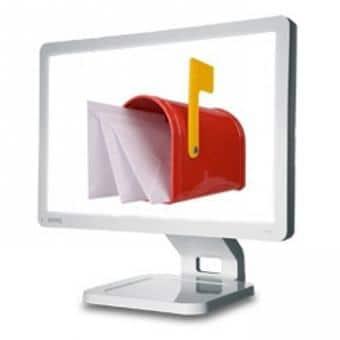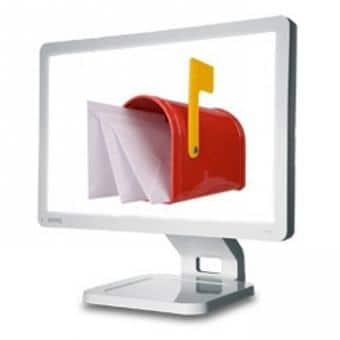 Tired of depending on archaic outbound marketing tactics to try and draw more business to your insurance agency? All too often I hear insurance agencies tell me that they're tired of making cold calls that lead them nowhere, that they're fed up with newspaper advertisements that go unnoticed week after week. After speaking with one insurance agency owner recently, he advised me that most of his clients either walked into his agency because they saw his sign outside, or they sent him an email for information.
Outbound marketing tactics have their place, but the impact of these tactics is most definitely beginning to wane. More and more people are going online to find the information they need, especially when it comes to local businesses like a local insurance agency. And here's how you can be that #1 website they come across.
Also, be sure to check out our FREE Ebook, "How Successful Insurance Agencies Grow Their Business Using Inbound Marketing" for more on generating more traffic and leads for your business.
Create a Fully Optimized Website
More goes into a website than having it simply look nice. If you want to have a site that's impactful, then you need to either know how search engine optimization works, or hire a firm that can do it for you. Search engine optimization is all about choosing the right keywords or keyword phrases that will reflect the purpose of your site. These keywords help search engines like Google identify who you are and bring you up in search results.
Local SEO is incredibly important for insurance agencies, since most of the business you'll receive is local. Having a website that is tailored specifically for local SEO purposes will definitely put you on the top ranking results in search engines like Google and Yahoo!, and perhaps even ahead of your competitor.
Include a Form
When building a website, consider including a form. One of the best ways to turn a visitor into a lead is to offer a form which makes it easy for someone to contact you with their inquiry. When that visitor fills out a form, they'll provide you with their email address. Once you have that email address, you not only have it so that you can reply to their inquiry, but you can then add them to your email marketing campaign to continue on with the lead nurturing process and turn that lead into a customer.
Consider a Pay Per Click Campaign
It's easy to see that most insurance agencies have a whole lot of competition in their area. One of the best ways to get ahead of the competition is to start up a pay per click (PPC) campaign. You can easily start one up using the Google AdSense PPC campaign. This tool allows you to choose keywords that, when entered by someone in Google, will then bring up your advertisement for them to click on.
What's neat about AdSense is that you can really tailor your PPC campaign so that it isn't just about the keyword or keyword phrase that you choose to use, but it can also be based on a number of different demographical information. This allows you to really target a specific type of traffic. Only people who meet your demographic criteria will then see your ad, so you are able to then get highly qualified leads coming through to your site.
Open Up a Blog
There is a whole lot of confusion surrounding insurance and what it all entails, so why not open up a blog to help explain it all? Insurance agencies that have a blog have a real advantage over those who don't.
As discussed in our free Ebook "Website Redesign 101", having a blog allows customers and clients to learn about you and then learn to trust you, something which is particularly important when it comes to insurance. But not only will they get to know you, but they'll get to know you as an expert. If you write informative and quality blog articles that are full of helpful content (i.e. explaining travel insurance package "a" versus travel insurance package "b") they'll appreciate and remember you as someone who they feel is qualified and trustworthy enough to purchase insurance from.
TIP: As an added benefit, having a blog on your website will also give your website another great boost in the search engines. Most blog publishing sites are free to use, so take advantage of it!
Key Takeaways:
From what I've heard from most insurance agencies, outbound marketing techniques just aren't cutting it anymore. If you want to get ahead, get online. Listed above are a number of different ways that you can generate more leads online and, better yet, turn those leads into customers. Explore all of the options and ask an inbound marketing firm about how they can help you measure the results.
Need Help?
If you're an insurance agency interested in generating more leads to you website, contact us today to schedule your FREE marketing analysis.
Free Assessment:
How does your sales & marketing measure up?
Take this free, 5-minute assessment and learn what you can start doing today to boost traffic, leads, and sales.