How to Ensure Your Calls-To-Action Are Attracting Your Audience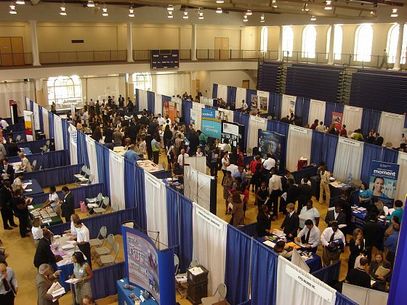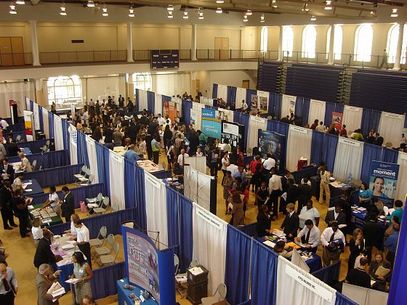 We've all been to a job fair before.
Frantically walking the isles of a room filled with tons of companies all eager to have you stop at their booths.
Getting a prospect to click your CTA is like getting an employee to take the time to visit your booth and hear your offer.
With so many booths (and calls-to-action) out there to choose from, you need to make sure your call-to-action stands out from the rest of the crowd, and are reaching the right people.
Adding a call-to-action button to your webpage is a great way to drive traffic to a landing page and gather leads.
But as you know, getting a prospect to click that four-sided link isn't as easy as it seems.
4 Ways Ensure Your Calls-to-Action are Attracting Your Desired Audience
1. Location
The location of your call-to-action is crucial to the success of attracting your audience.
According to HubSpot, "Every page on your site should help visitors understand what they should do next." That's right, you should include a call-to-action on EVERY page. Especially on your home page, since that will be your most frequently visited page.
Did you know that below the post calls-to-action have the highest click to submission rate compared to banner and sidebar calls-to-action? If not, you might want to consider placing your best offer there.
Location is key to ensuring that you're calls-to-action are attracting relevant and qualified leads. Any visitor that takes the three to five minutes to completely read your blog article will be more likely to convert.
2. Copy
Is copy scaring your visitors away? It might be if the copy on your landing page and CTA don't match.
Are you staring at your computer screen right now trying to figure out how to start your call-to-action? Think verbs!
Research done by HubSpot's Social Media Scientist Dan Zarrella shows that verbs are the part of speech that generate the most shares on Twitter. Speaking of tweets, its a good idea to keep keep your CTA it short and sweet as well.
Visitors have a limited attention span as it is when browsing the web, so keeping your copy between 90 and 150 characters will give you a much better chance to be read (and clicked).
You might also want to reconsider the use of "free" or other industry buzzwords. Choosing the right keywords can effect the performance of your CTA.
3. Color
So you've successfully written your call-to-action button. Now it's time to make it shine.
The color scheme you choose can mean the difference between a new lead or a missed opportunity.
Every color evokes a different mood with people and results in a different reaction (Color Theory 101).
For example, blue can represent calmness while red will stress importance of an offer. To find out what color gets the most hits, try setting up an A/B test to compare two different options, then pick the one that delivers the most results.
4. Relevance
The most important factor in creating an attractive call-to-action is offering content that is relevant to your customer's needs.
You wouldn't offer a free air conditioning consultation to an eskimo, or a steakhouse coupon to a vegetarian, so make sure to do some research beforehand. It's important to learn who is visiting your webpage in order to cater your call-to-action to their specific needs, or lack thereof.
HubSpot offers a great tool for that. Their persona-based Smart calls-to-action target your audience specifically based on their unique interests such as industry type, company size, and interest, as well as their behavior on your site.
Follow these 4 call-to-action tips and you will see an increase in your click through rates in no time.With great Location, Copy, Color, and Relevance, you can attract any desired audience, whether they're eskimos, vegetarians, inbound marketers or all a combination of all three.
Free Assessment:
How does your sales & marketing measure up?
Take this free, 5-minute assessment and learn what you can start doing today to boost traffic, leads, and sales.