Hubcast 139: State of Inbound, Brene Brown, and HubSpot CRM Android App
George B Thomas also recommends this free guide, The Inbound Marketer's Guide to Maximizing HubSpot ROI.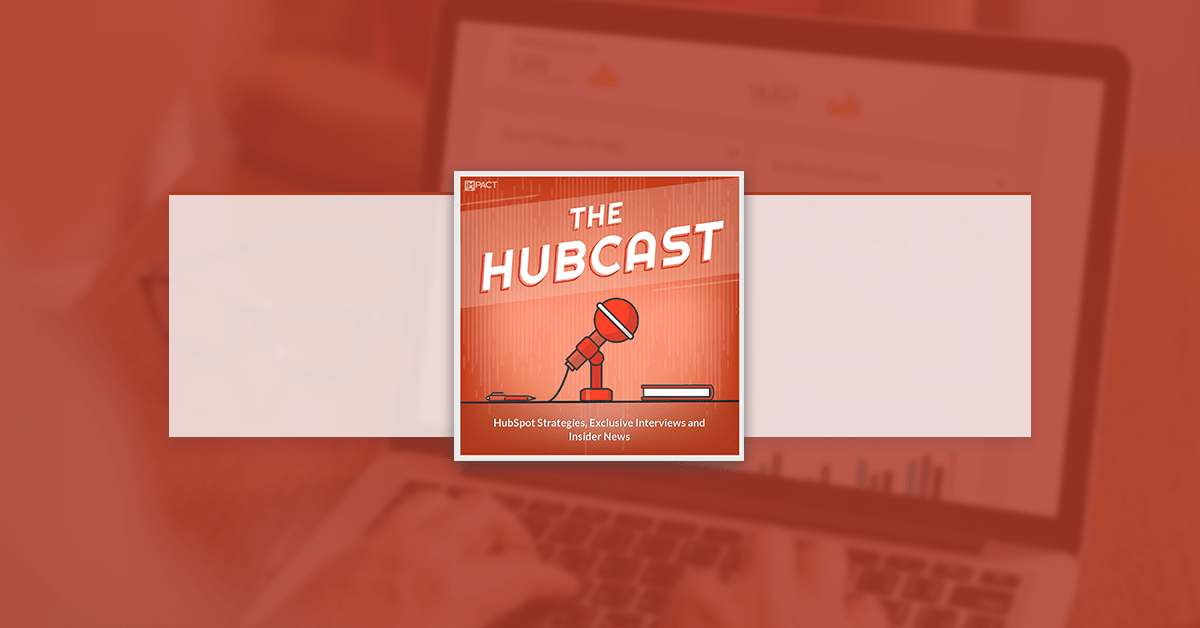 Ready to hear news from Inbound 17?
We've going to talk about keynote speaker Brene Brown as well as dive into some news about the HubSpot CRM.
Check it out.
Free Guide: The Inbound Marketer's Guide to Maximizing HubSpot ROI
The agenda for INBOUND 2017 is here.
HubSpot is still adding sessions, but you can check out 150+ now. You can see what is happening depending if it is your time, even pick your sessions.
Guess Who's Coming Back to INBOUND 2017? Brene Brown!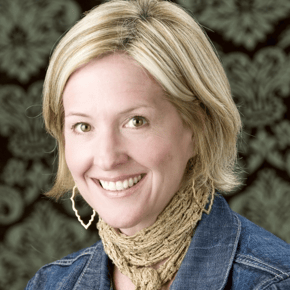 WHY BRENÉ IS INBOUND
INBOUND attendees loved Brené in 2015 (seriously, we still get emails raving about her session), so we decided it's high time to bring her back. At INBOUND 2017, Brené will be talking about her new book, Braving the Wilderness: The Quest for True Belonging and the Courage to Stand Alone. Brené will talk about how true belonging doesn't require us to change who we are – it requires us to be who we are.
ABOUT BRENÉ
Dr. Brené Brown is a research professor at the University of Houston where she holds the Huffington Brené Brown Endowed Chair at The Graduate College of Social Work.
She has spent the past fifteen years studying courage, vulnerability, shame, and empathy and is the author of three #1 New York Times bestsellers – The Gifts of Imperfection, Daring Greatly, and Rising Strong.
Her TED talk – The Power of Vulnerability – is one of the top five most viewed TED talks in the world with over 25 million views.
Hubcast Fireside Chat
LOCATION: ALOFT HOTEL
DETAILS: Tuesday at 9:00 PM
HubSpot Strategy
The State Of Inbound
Top Marketing Priorities

Marketing & Sales Alignment

Main disruptor

-

Video

(Possible disrupter AI & VR)
HubSpot Updates
Introducing an Android App for HubSpot CRM
Sales doesn't always happen from behind a desk. If you're a field rep --- or even if you're not --- parts of your process take you on the road. Whether a dinner with a prospect, an in-person demo with a lead, a trade show, or even a busy morning commute, your sales process needs to travel with you.
With that in mind, at INBOUND 2016, your HubSpot CRM app on iOS got a fresh new (all-in-one) look. Then, in February, HubSpot CRM made its way to your iPad.
Today, Android joins the party: the most critical parts of your sales process are now a thumb tap away. With the release of the HubSpot CRM app for Android, you can now view and create records, track your deal pipeline, and catch up on your tasks, all from your favorite device. Your sales process, in your pocket.
New Domains added to the "Block Free Email Providers" List
Have you ever asked yourself? How can I prevent people from submitting a form using certain email domains?
Did you even know that functionality was possible in HubSpot?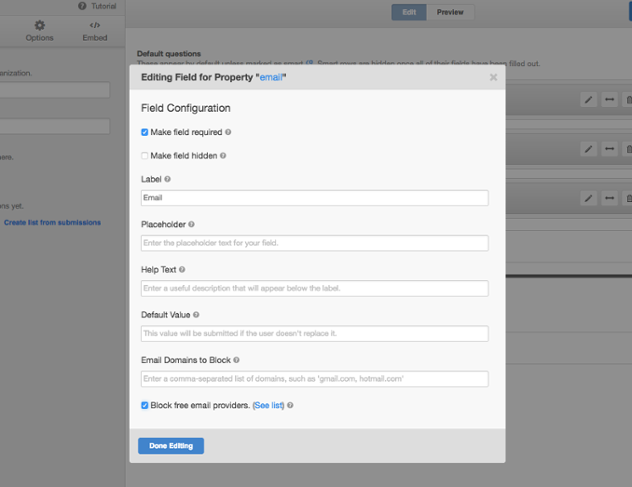 New domains have been added to the "Block Free Email Providers" List (including gmail.com and qq.com). To access this feature, edit the email field option in the settings for your relevant forms.
All of your forms currently using this setting will be automatically updated to include the expanded list.
Check out all the possible blocks.
Three Big Updates to Properties in HubSpot CRM (including required properties)
If you're a sales manager, you know how critical speed is to your team's success. When your reps are creating CRM records, the quicker, the better. The more time they spend entering data, the less time they spend selling. But there's a caveat: while speed is crucial if your reps enter the wrong data --- or not enough data --- you end up with a spotty database and an inconsistent process.
On the other hand, the information your reps need easy access to while they sell may not be the same as the data they first collect about a contact, company, or deal.
Today, your CRM gets three updates that make creating properties easier, cleaner, and more flexible:
As an admin, you can set the properties your team sees when creating records independently from the properties that live on the

"

About" card within records.

To provide even more flexibility, you can now select required properties for creating records.

As an added bonus, your property settings screens

-

- where you create, edit, and organize your properties

-

-- have a fresh new look that's more spacious, easier to use, and more consistent with the rest of your HubSpot tools.
These updates mean quicker and more straightforward record creation for your reps, more consistent data quality, and more flexibility around which properties your reps see when. All told, you'll have a more predictable process and more consistent outcomes from your team.
#IMPACTLIVE

WHAT YOU'LL EXPERIENCE AT IMPACT LIVE
Exclusive Insight
Invite-only means we're hand-picking the best marketing and sales leaders so you're surrounded with like-minded attendees for an experience and content tailored to you.
Meaningful Connections
Picture the value of being in a room with people just like you. With over 150 attendees and approachable speakers, you're guaranteed to meet someone who will help you validate the work you're doing and gain a new perspective on marketing leadership.
A Darn Good Time.
Events get boring when you're just sitting in the same seat for hours on end. We break with tradition, stacking each day with speaker sessions, breakouts, activities, and happy hours to keep you engaged and entertained.
Event Date:
August 1st – August 2nd
(Workshops on July 31st)
Event Location:
The Society Room
31 Pratt Street, Hartford CT 06103
IMPACT Live promo code for you to use on the Hubcast – "hubcast20″ gets you an additional 20% off the already discounted price.
HubSpot Wishlist
Suppress Blog Articles From Default Feed Per Topic
It would be great if we could suppress a blog article by topic or by simple switch technology. We have a client who does landscaping and snow removal. While we would love to write about snow removal so we can get ahead of the SEO on Google, we know our subscribers do not want to hear about it yet. There is no good way to do this right now.
Tweet's of The week
Why can't all mornings start like this? @GeorgeBThomas on the mic with a #shoutout to @3rhinomedia and @BratFest on the griddle! #SMBMad pic.twitter.com/UWkI8cO0TE

— Charly Rowe (@CroweCollective) May 17, 2017
Write copy about #INBOUND17 and still can't believe I'm typing "Michelle Obama - Former First Lady of the United States" what movie am I in.

— Eric Peters (@EricPeters0) May 17, 2017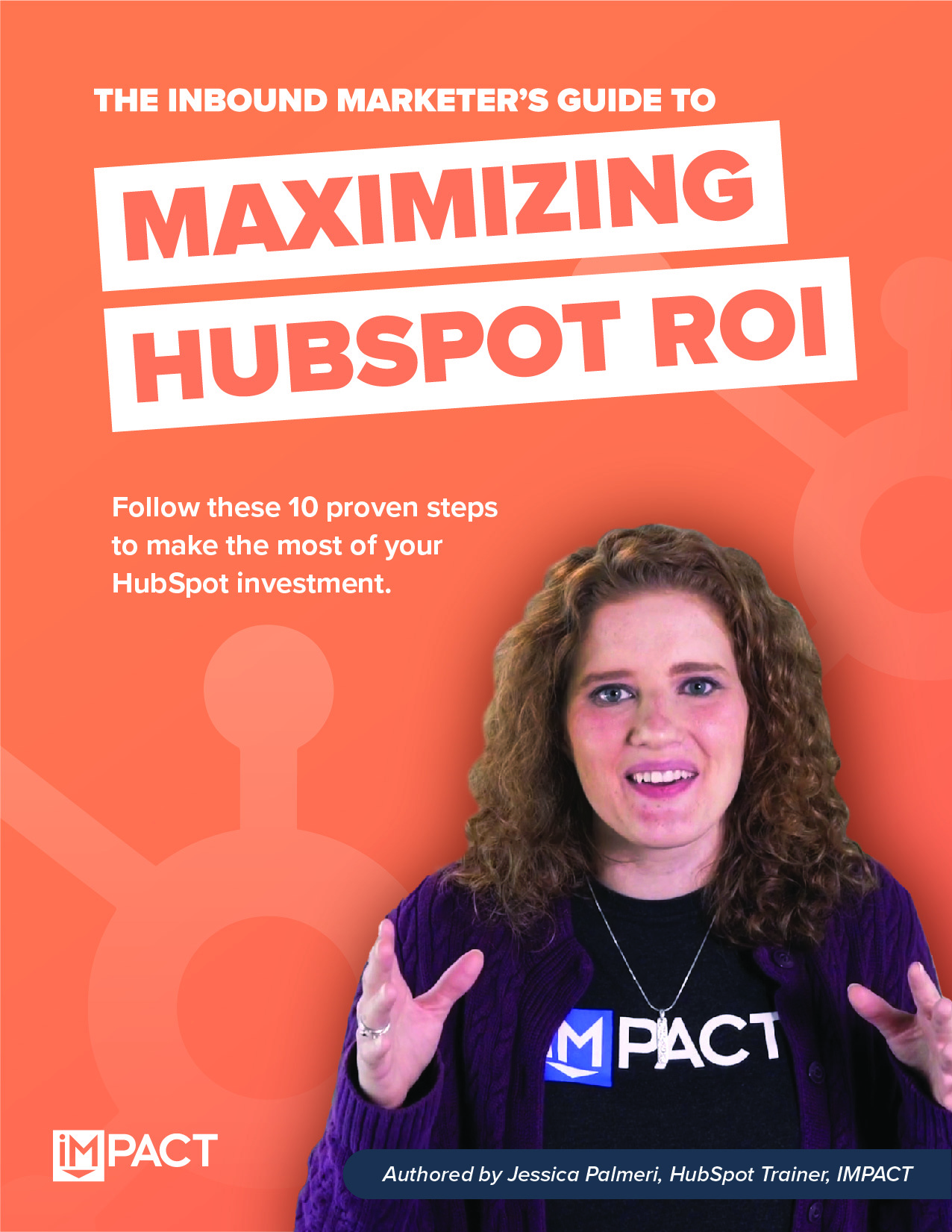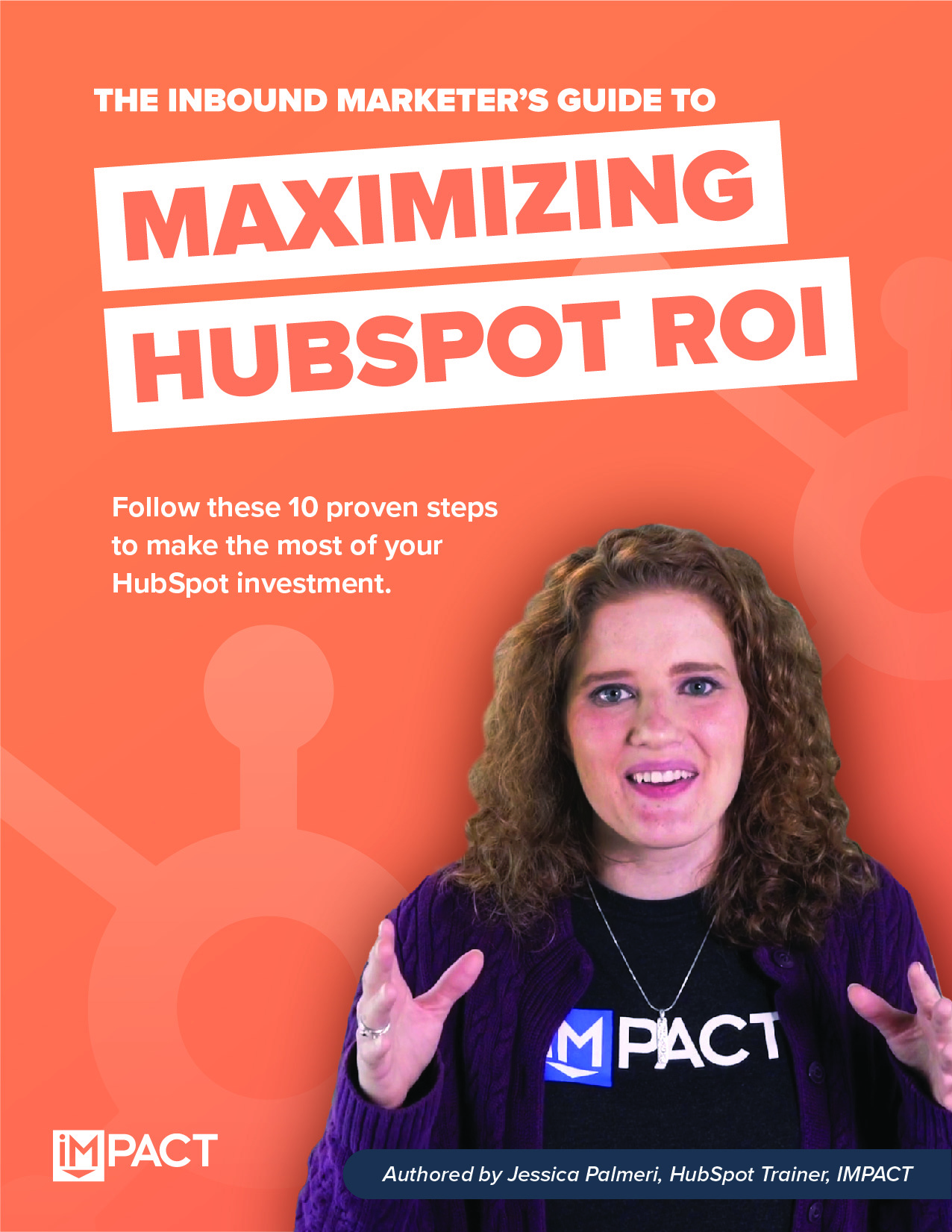 Free Guide:
The Inbound Marketer's Guide to Maximizing HubSpot ROI
Follow these 10 proven step to make the most out of your HubSpot investment.
In this free guide, you'll learn:
What HubSpot is and isn't
How to use HubSpot to track inbound success
How to make sure you truly are getting the most out of HubSpot
Published on May 21, 2017