Hubcast 17: The SEO Mistakes We Make With Inbound Marketing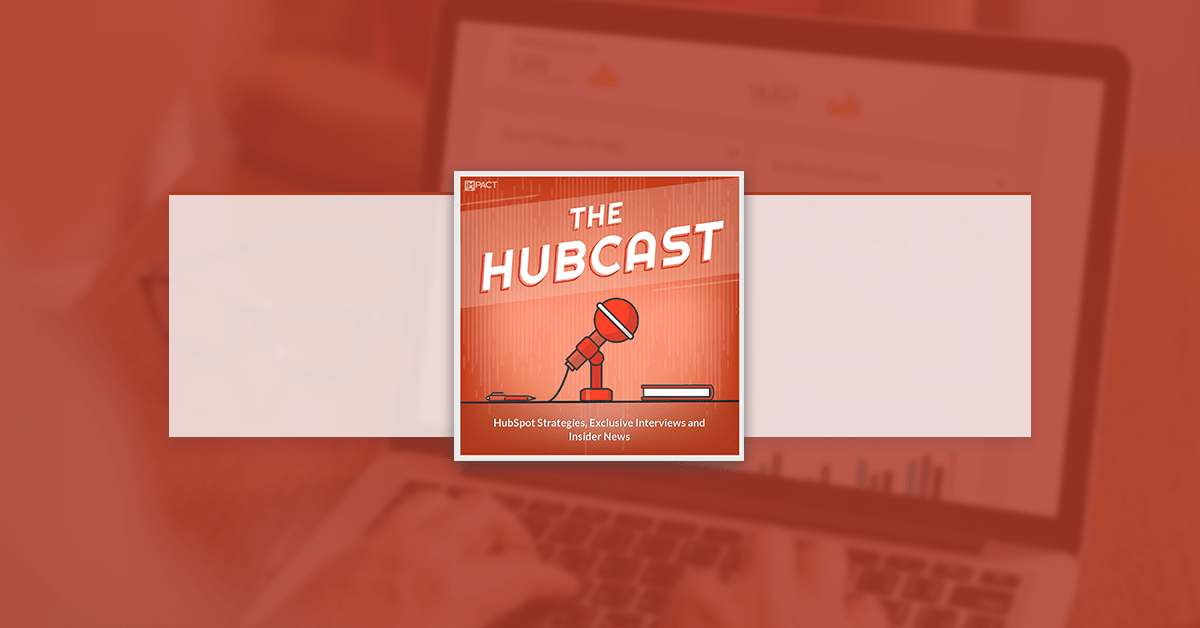 Welcome back to The Hubcast folks! As mentioned last week, this will be a weekly podcast all about HubSpot news, tips, and tricks. Please also note the extensive show notes below including some new HubSpot video tutorials created by George Thomas.
Show Notes:
HubSpot Strategy
Have you arrived? Are you an SEO master, ninja, guru? I hope you said no to that. This week we talk about how SEO is a tactic of inbound that never stops changing. Because of that simple but frustrating fact we all need to keep learning and never arrive as an SEO rock star.
HubSpot Tips & Tricks
How to add a Subscribe fly-out to your HubSpot COS
In this tutorial I show you what code to add where to add a easy way for people to subscribe to your blog.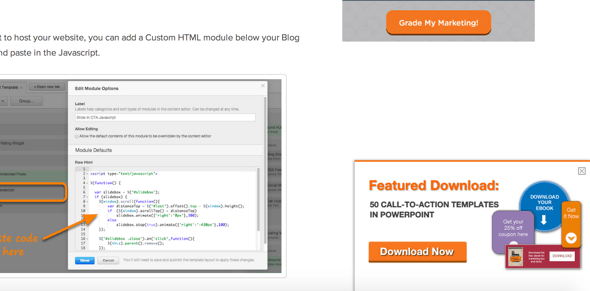 Why would you want to do this:
You need to build a community (a list)
Blog subscription is an easy top of the funnel opportunity
People want your educational articles
It makes the process easier for your people
HubSpot Wishlist
CRM Workflow options
I would love for HubSpot to allow us to interact with the new HubSpot CRM with the workflows tool. It would make the sales process in the CRM even easier if I could bend the tool to my will.
Couple Examples:
The other day I wanted to automagically create a "Deal" when a lead was placed as a hot lead with a custom property. Right now this is a manual process.
Also I was looking for a way that a sales person could change a contact property and it would automagically move the deal into a new deal stage. This would give us more flexibility as we score our leads.
Listner - Mobile editing feature
Dear George,
Is there any plan to make the page or blog editor more mobile friendly? I work on the road a lot and find the editor is clunky at best on tablets, and borderline impossible to use on phones. It would make my life much easier when I come up with a brilliant idea in an airport terminal at 2 in the morning without a laptop, and my tired fingers are prone to mistakes.
Thanks,
Dennis
HubSpot Updates
Android mobile app features Landing Page and Blog dashboards
The latest release of our Android mobile app includes new dashboards for landing pages and blog, along with stability improvements. You can download the Android mobile app for your smartphone here. To get started, log in to the app on your smartphone. Your default view will be of the Marketing dashboard if you've never logged in. From there, you can swipe left to see the Landing Pages dashboard.
If you've logged in before, you will see the last nav item (like Lists or Contacts) you were in in the app. If this is the case, navigate to "Dashboard" in the left-hand nav. Then, you can swipe left to see the Landing Pages dashboard: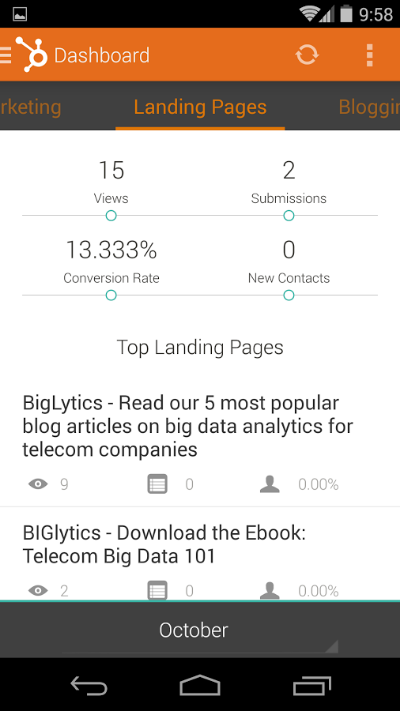 You can swipe left again to see your Blog dashboard:
Please note: You cannot draft landing pages, emails or blog posts from the mobile app. These are strictly dashboards for reporting purposes.
Download the Android mobile app for your smartphone now!
Auto-completion of Tasks in the Calendar
Now live in the Calendar is the auto-completion of content tasks. This means that after a content task is completed, it will automatically reflect on the Calendar. For example, if you create a task to write a blog post, once it is scheduled to publish, the task will be shown as complete on the Calendar.
Go to Content > Calendar. Select Create a new task, and then choose from blog post, email, or landing page. If you choose a custom task, you will not be able to use the auto-completion feature.
Fill out the details of your task, and then select create task. You will see it appear in your calendar as an uncompleted task.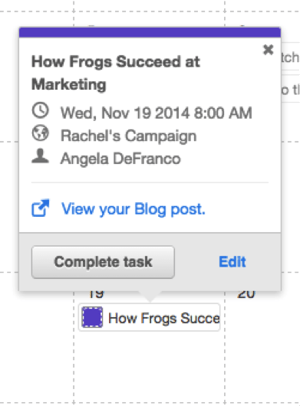 Go to your draft blog post, email, or landing page. Once all of your content is finalized, schedule the content to publish, or publish/send the content right away. You will see in the calendar that your task is marked as completed.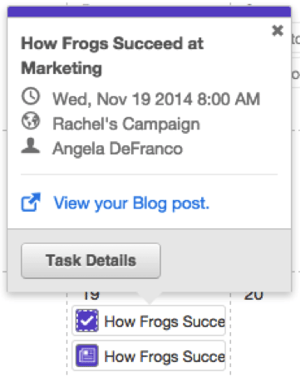 Cool HubSpot & Inbound Tweets
Enjoying the @HubcastPodcast this morning. I just so happen to be working on services pages for our new site! #inboundmarketing

— Stephanie Casstevens (@stephcasstevens) November 6, 2014
Check out HubSpot Academy's new website! https://t.co/vJggdaj32i #HubSpotting — Mark Kilens (@MarkKilens) November 11, 2014
HubSpot Question of the Week
Alison asks: What are the first steps I need to take when creating a blog?
Marcus covers the content / strategy side of this question and I talk about some of the errors on the technical as well as buyer persona / buyers journey side of starting a new blog.
Where else can you find the Hubcast Podcast:



Free Assessment:
How does your sales & marketing measure up?
Take this free, 5-minute assessment and learn what you can start doing today to boost traffic, leads, and sales.