Hubcast 2: Inbound Conference Tips, New Email Tools and More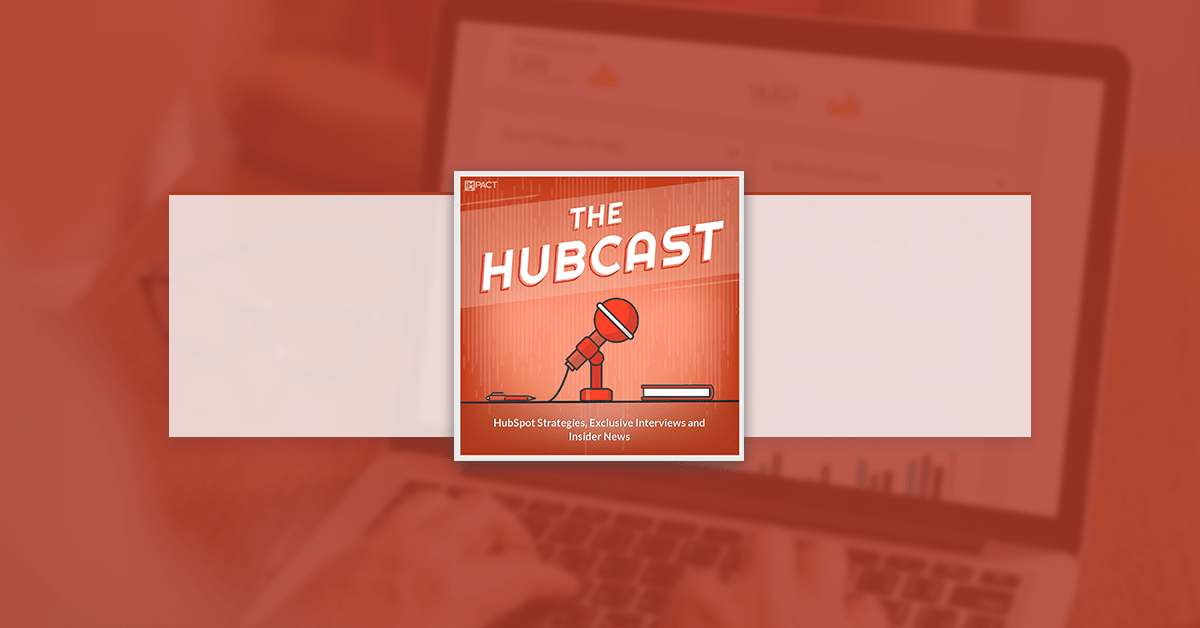 Welcome back to The Hubcast folks, a weekly podcast all about HubSpot news, tips, and tricks. Please also note the extensive show notes below including some new HubSpot video tutorials created by George Thomas.
Show Notes:
Inbound 2014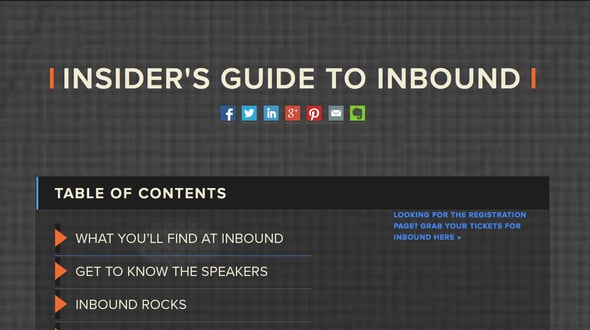 Insider's Guide To Inbound
The "Insider's Guide To Inbound" is a great place to start whether you have or haven't registered for this year's Inbound event. You can easily get to know the speakers and what they might be bringing to the table this year.
Also, you have to check out the Networking 101 section. I find this a funny piece to the Insider's Guide. Most of us are business owners, marketers, or in sales, so if we don't know how to network effectively yet, Inbound might not help change our future. Okay, I know I'm being a little tough on that point but I think you know what I'm saying!
One part I really do love is the advice in the first-timers section. I remember my first Inbound event - it was crazy, scary, and awesome all rolled up into one. Where do I go, who's in charge, what's next, how do I network... : ) However, I survived and so will you with this great advice.
View the Insider's Guide To Inbound: https://www.inbound.com/inbound14/insiders-guide
Other Items for Inbound 2014
There will be a ton of learning opportunities. As a matter of fact, there are 170 + sessions consisting of Bold Talks, Inbound Stories, a entire Partners Track, Keynote speakers and more.
If you haven't registered yet, you absolutelyshould. The experience, the learning and the relationships you build are well worth the investment. Check out the 2013 recap video to see what others say about Inbound. Also check out the second video - it's the 2012 event starter. This will give you a glimpse into how cool Inbound can be. Crank it up and get all sorts of excited for Inbound 2014!
See other presenters coming to Inbound 2014
HubSpot Tips & Tricks
Setting up your custom contact properties: Basic Tip
Talk about being able to hand pick what properties show up when you first look at contacts. It's also available on a per user basis and offers easy drag and drop functionality. For a deep dive explanation check out the video tutorial on our TSL Learning YouTube channel.
Slicing up your database for social influencers: Advanced Tip
Advanced: Talk about slicing and dicing your contact database. This covers how you can determine who the influencers are. The creation of HubSpot hack is explained. Also addressed: Smart Lists, Automated Email, & Workflows.
HubSpot Strategy
In this episode, Marcus will discuss the importance of identifying the 4 different types of content producers within your company's organization. We also talk about a recent interview we did with Krista Kotrla, the Senior Vice President of Marketing from Block Imaging.

HubSpot Updates
(Each week on the Hubcast, George and Marcus will be looking at HubSpot's newest updates to their software. And in this particular episode, we'll be discussing 3 of their newest updates)
Email Link Resolver

Have you ever received an email, clicked on a link, and it goes to a dead page? What do you do next? Delete the email, of course. This new update will ensure that silly mistakes like including the wrong URL aren't made. It is easy to forget to check links, but a broken link could make or break the success of the email.
You can now confirm that links in your email work before sending them out in HubSpot. If some of your links go to dead pages, we will warn you before you confirm your send.
After you click "Send email," the following message will pop up letting you know that some of your links don't work. Note that it will still allow you to send the email anyway, but now customers will be aware that there is a mistake in their email.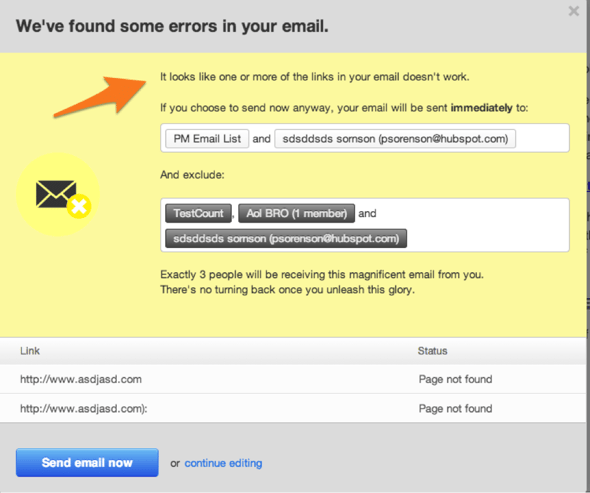 Advanced Contact Search

We've added the ability to quickly and easily search your Contacts database by adding criteria to your search, more specifically searching by list membership and contact properties. Besides seeing the count of contacts, the table will update to reflect who those contacts are. Also, if you decide that the number of contacts is interesting enough to do some marketing around, you can create a smart list with the same criteria right from there.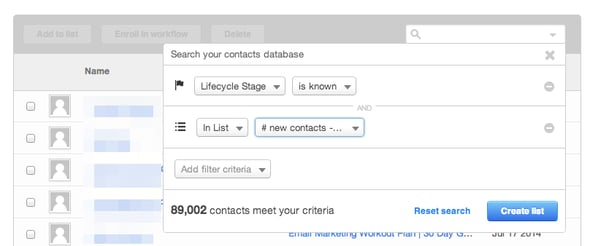 Perform Bulk Actions for a Set of Cotacts

You can now perform an action, such as "delete", "add to list" and "enroll in workflow" on multiple contacts at once in both the Contacts and Lists tool. Being able to do bulk actions on Contacts saves you time, and it also allows you to further segment out Contacts in Lists with the ability select only a few Contacts from a List for an action.
HubSpot Wishlist
Compendium-ish for Insourcing: Marcus shares his thoughts on how adding some Compendium-ish features for Insourcing into the HubSpot software would make it killer.
Adding internal links to my blog post: When adding links to your blog post it should bring up site pages links. Why can't I get to my blog article links! There should be a better way HubSpot.
Cool HubSpot & Inbound Tweets
Content isn't just for attracting clients, it's also for retaining them #marketing #inboundlearning pic.twitter.com/xpiZ9rHxdL

— Emily Maxie (@emilymaxie) July 22, 2014
I love all the @HubSpotSupport reps equally, but today John is my favorite! #hubspotting — Juli Durante (@realjulid) August 4, 2014
HubSpot Question of the Week (answered in this episode)
Arlean asks: If I'm a solopreneur, Does HubSpot make sense for me?
Yes, no, maybe so? It really depends on you, your, business and several other factors. We do share an example of a soloprenueur who is crushing it with HubSpot.
Watch the Smarter Finance USA interview here
Where else can you find the Hubcast Podcast:



Free Assessment:
How does your sales & marketing measure up?
Take this free, 5-minute assessment and learn what you can start doing today to boost traffic, leads, and sales.