Hubcast 5: HubSpot IPO, Listening as a Content Strategy, & Great Teaching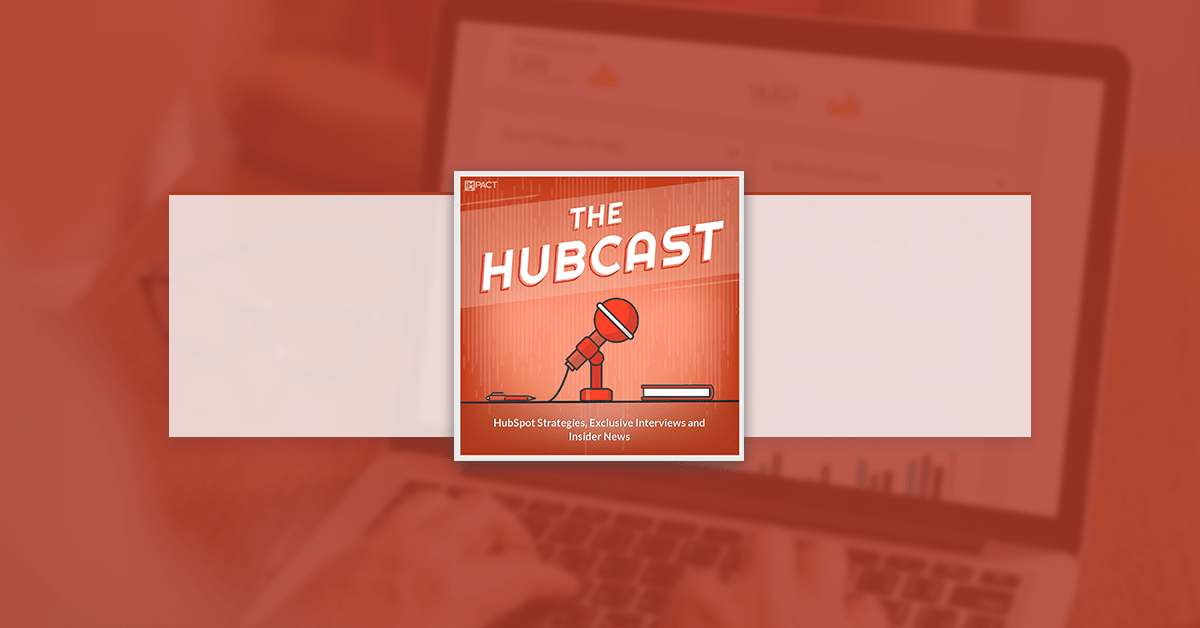 Welcome back to The Hubcast folks, a weekly podcast all about HubSpot news, tips, and tricks. Please also note the extensive show notes below including some new HubSpot video tutorials created by George Thomas.
Show Notes:
Hubspot IPO
Can you believe it? We are amazing and can tell the future. Does this mean the HubSpot leaders are listening?
Inbound 2014
Inbound 2014 is very excited to announce their closing INBOUND 2014 keynote speaker: Shiza Shahid
There are no Superheroes, Just Us: My Journey with Malala - Shiza Shahid at TEDxMidAtlantic
HubSpot Tips & Tricks
Attribution Reports Now Available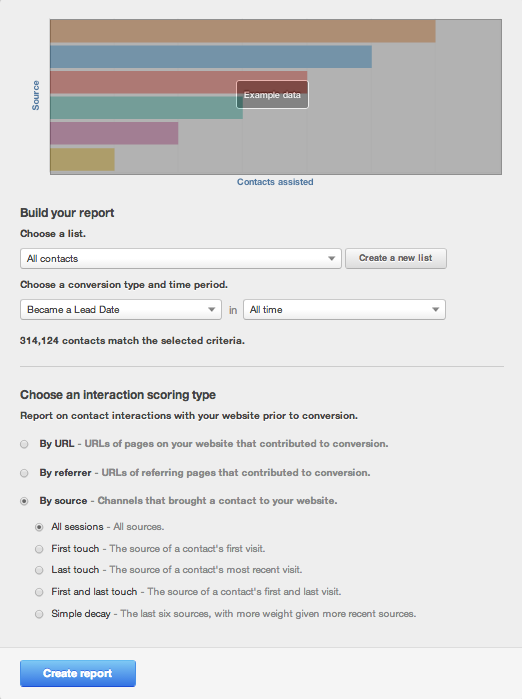 Now available in HubSpot are Attribution Reports. Attribution Reports allow you to pinpoint exactly which URLs and referring URLs are viewed the most before a conversion. Note that on September 3, Attribution Reports will replace Conversion Assists.
Disclaimer: My tutorial might look different than your screen. Professional customers will receive a lite version allowing them to create reports by URL based on all interactions (think Conversion Assists) or the referral page that led to a conversion. Enterprise customers will get the full report tool.
Here is some extra information to get you started with these reports:
Attribution Report Recipes - https://app.hubspot.com/recipes/YOUR-HUBID/attributionreports
HubSpot Strategy
Listening as an Inbound Marketing strategy.
HubSpot Updates
(Each week on the Hubcast, George and Marcus will be looking at HubSpot's newest updates to their software. And in this particular episode, we'll be discussing 2 of their newest updates)
Updates to Social Inbox
HubSpot released several improvements to Social Inbox that affect Monitoring, Publishing and Inbox.
Tabs

Monitoring now features tabs so you can more easily cycle through your streams. You can choose a new stream to add to the list in the "More" tab, which will "pin" the stream as the first stream to cycle through, and move the 5th and last stream off of the list.
Suggested streams

In your new tabs, you'll notice three new streams in Social Inbox that are pre-populated with some information we've gathered about you, your contacts and your competitors from other HubSpot data in your account. These streams, which you'll need to edit and actually create, are "About me","Contacts" and "Competitors". If you've already created these types of streams, you can click "I've done this" in stream edit mode, which will dismiss the stream.
Expand / Collapse items in Inbox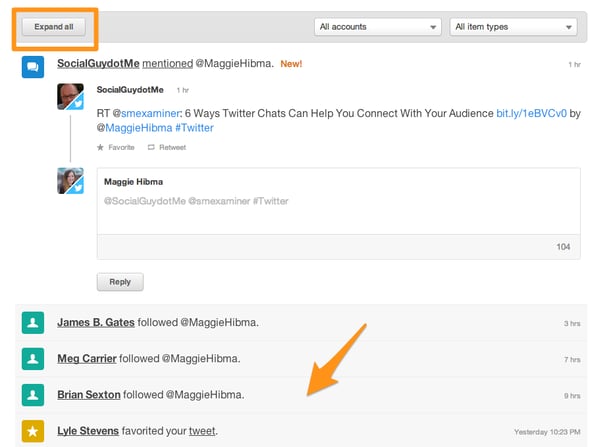 You know that awesome "New!" feature in Inbox that tells you when something's new that you haven't seen in Inbox yet? Before, when you passed it by, it lost it's "New" tag. Now, it'll collapse to save room for New Interactions, Conversations, New Followers and Stream Matches on your social media accounts. You can choose to expand or collapse all of your items in Inbox with the button in the upper left-hand corner of any item type in Inbox.
Tagged content and campaigns
When you attach a blog post or landing page that's already tagged as part of a campaign in HubSpot while composing a social message, that message will also tag itself with the campaign name. You can always choose a different campaign from the drop-down list, if you'd like your social message to be tagged as something else.
SnapEngage Integration Now Available
Available now for all customers is a brand new integration with SnapEngage, a chat platform that enables its users to easily connect and communicate with their website visitors and customers using live chat. Using this integration you will be able to:
Automatically create a new lead when they chat with a new website visitor or customer
Record touchpoint and transcripts and attach them to contacts
Assist customers & visitors on their website without them having to call support
Provide a personalized experience to returning visitors & leads
Leverage HubSpot list segmentation and workflows to nurture their chat contacts
All SnapEngage chat properties will be available as HubSpot contact properties. Check out this quick video on how SnapEngage works:
An account with SnapEngage is required to use this integration. If you don't have a SnapEngage account yet, you can sign up and start your free trial today.
Help Resources
HubSpot Wishlist
1. More information on contact interaction in new lead emails.
2. Social Share Icons - Customization
In the Blog template, Email, Sidebars heck everywhere!!!



Cool HubSpot & Inbound Tweets
Wahoo! I just personalized our HubSpot software by adding a new contact property in HubSpot! #HubSpotting

— dany Tiepo (@danytiepo) August 22, 2014
Because we are all teachers >> What are you teaching the world? #peptalk #inbound14 https://t.co/TZM7HklPwL — Krista Kotrla (@KristaKotrla) August 25, 2014
HubSpot Question of the Week (answered in this episode)
Seth asks: Should an email come from a person or a business for a better open rate?

Well Seth it depends. We suggest you A/B test like a mad monster. However we also fall back on our default status... Focus on Human 2 Human email marketing to win more.
Where else can you find the Hubcast Podcast:



Free Assessment:
How does your sales & marketing measure up?
Take this free, 5-minute assessment and learn what you can start doing today to boost traffic, leads, and sales.