Hubcast 66: Page Performance Changes, Visualization & Bright Info Integration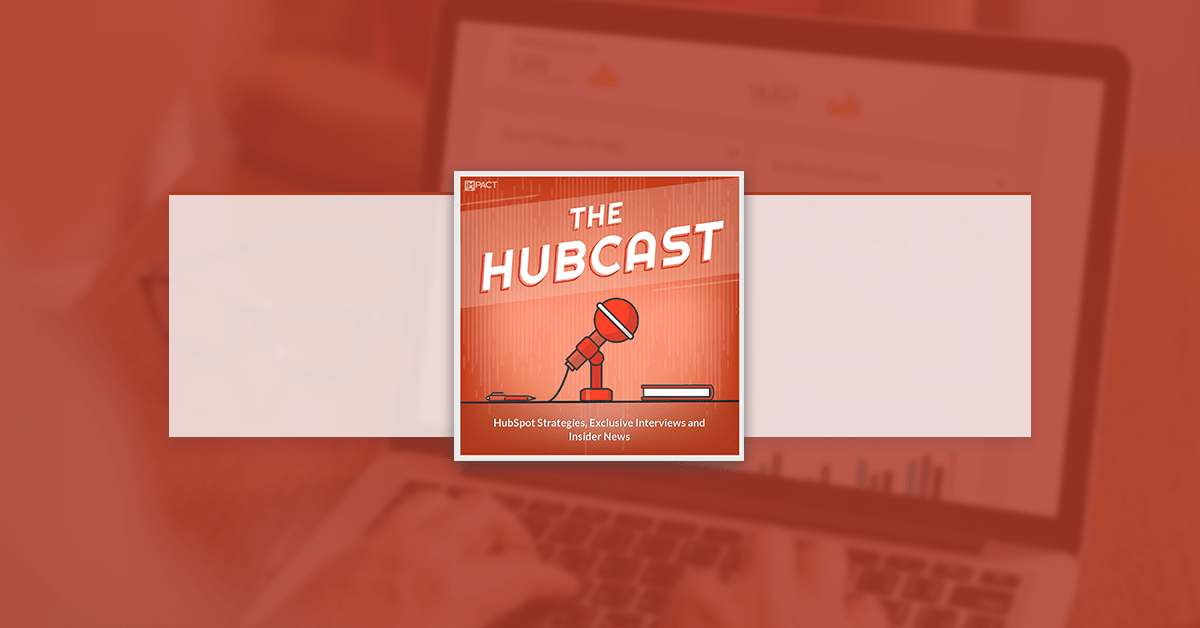 Welcome back to The Hubcast, folks: A weekly podcast all about HubSpot news, tips, and tricks. Please also note the extensive show notes below, including some new HubSpot video tutorials created by George Thomas.
Show Notes:
Hubcast Love
Hi there Marcus,
I heard in your latest issue of The Mad Marketing Podcast, that you are coming to Denmark within the next week or two, and I have a question to that, that I will come back to in the end of this e-mail.
First I want to take the opportunity to salute you with a big THANK YOU!
We came on as HubSpot partners earlier this year and have used the summer to launch our first campaigns and are learning the functionality of all the handles in the platform. I myself have had the privilege to take 4 months paternity leave with my son - and in this period I have been able to catch up and listen to all episodes of the Hubcast (so any peaks in downloads during the summer could be my fault :-P).
Anyway - this has been extremely inspirational and educational for me and for us as an agency. All the inputs, tips and tricks in the podcasts has enabled us to close the first inbound retainers much faster than expected, and if the positive dialogues we have at the moment falls out to our advantage, we will be Silver Partners in 2015. This would not have been possible without the incredible job you, Mr. George B. Thomas and the rest of your team are doing. So again a big thank you for being an inspiration and a source to great knowledge within all the orange stuff.
Jeppe Houman Nyrup
HubSpot Strategy
HubSpot Workflow Visualization
From Frances Bowman
Hi, George! You asked how we visualized workflows in the latest podcast. I've tried to do it with paper and pencil but for some reason I've found the white board much easier to think out loud on. I'm not sure if it has to do with the temporary nature of the white board or the fact that I can draw standing up. Either way, after drafting it on the whiteboard I use the Lucidchart Google app to create an actual flow chart and, if necessary, I'll create a branching diagram in Powerpoint.
I've attached examples. Have a great day!
Regards,
Frances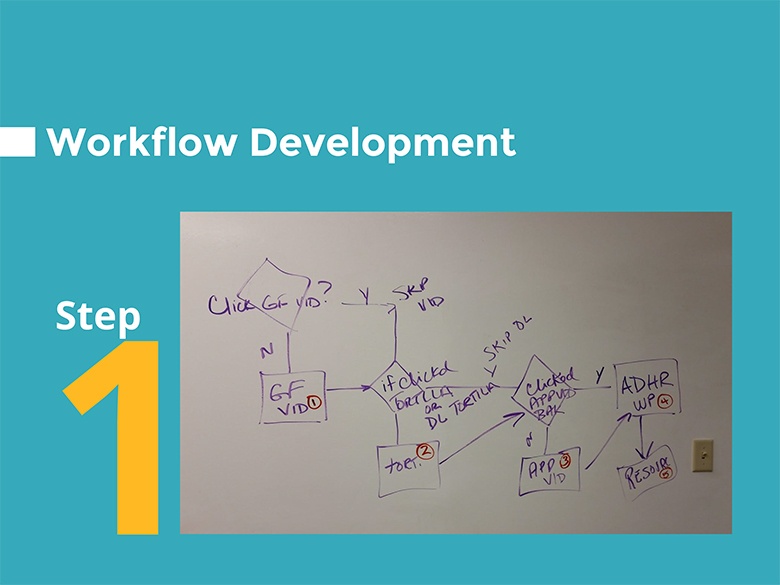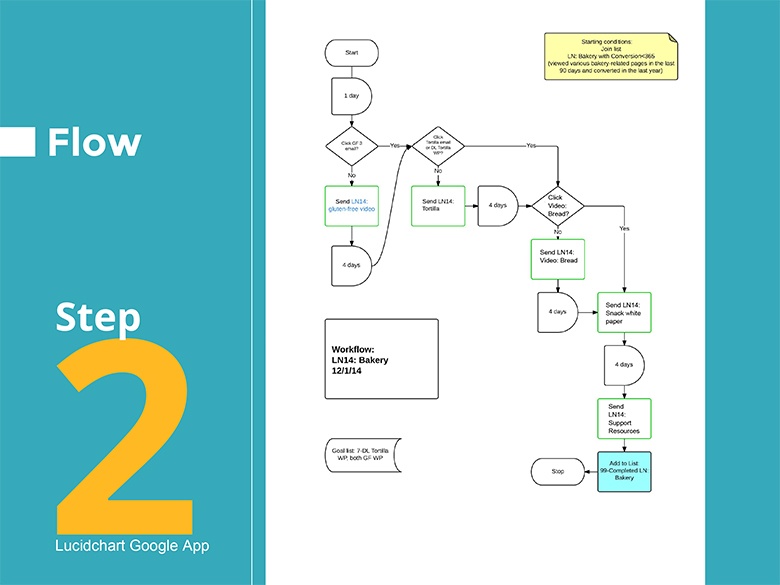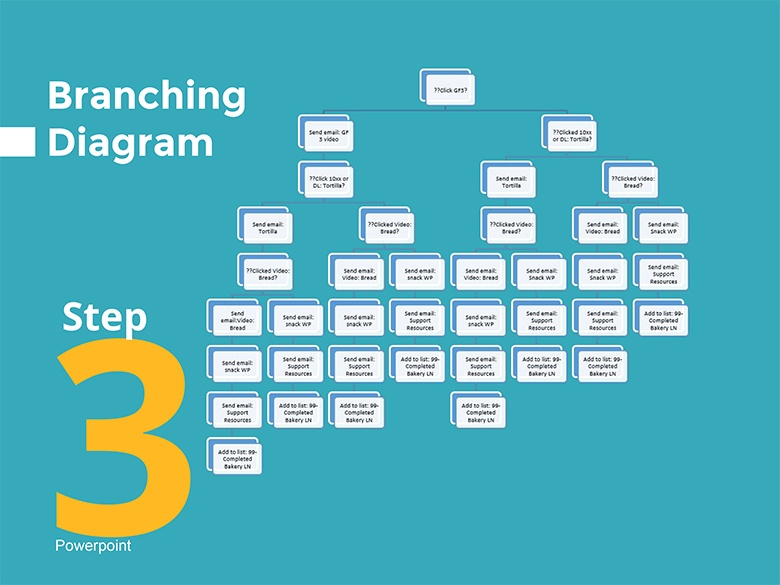 If you are not leveraging mind mapping, why not? I looked over some articles on the interwebs and found two I wanted to share with the hubcast community.
However, a more important question to all of our listeners is:
Are you leveraging workflows to their full potential?
In the last couple of HIT Workshops we have done, we have noticed that many HubSpot users are not diving into this side of the tool.
You have to ask yourself a couple questions:
Am I using workflows for 30,60, and 90-day drip campaigns?

Am I using workflows to automagically set my MQL and SQL leads?

Am I using workflows to map where my leads are in the marketing funnel or sales pipeline?

Are you using workflows to delight your current customers?
If you said no to a large portion of these questions, it might be time to schedule an HIT Workshop for your company.
You can still register between now and December 25th for HIT Workshops at a $5,000 special price for Hubcast listeners.
HubSpot Agency Spotlight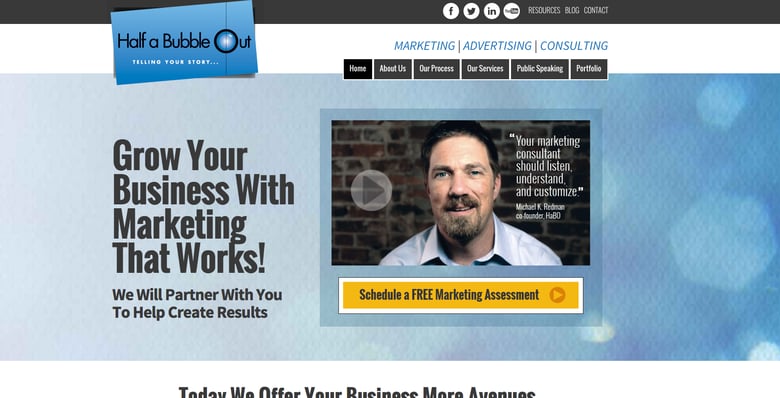 Half a Bubble Out
Their Website: https://www.halfabubbleout.com/
The owners:
Twitter: Michael Redman
Twitter: Kathryn Redman
What's so special?
https://www.halfabubbleout.com/about-us/our-values-beliefs-and-quirks
I love their "What We're About" section of their website.
We Value Trust
We believe trust is the glue that holds relationships together. We understand that two key components of building and keeping trust are Character and Competence (shout out to Stephen Covey Jr. and his book Speed of Trust for this paradigm).
Competence is a "no brainer" when it comes to doing business with someone. You expect competence in anyone you hire. We value competence and will work hard to provide you with the high quality of service and results you expect. After all, if a company can perform the tasks you expect of them and perform them at a high level, you continue to do business, if they can't, you find someone who can.
Character is the piece that makes the relationship long-lasting and enjoyable to be a part of. We place a high value on both, but understand that it is our character that sets us apart from every other high performing marketing firm out there.
We demonstrate our character...
in our authenticity, friendliness, kindness, patience, encouragement, truthfulness, and dignity

with our ability to listen, honor others, celebrate, problem solve, laugh and have fun

by holding ourselves to high standards, learning from failures, and continuing to learn each day
I don't need any work done and I still want to work with them after reading that!
Listen to this Interview on Inbound Agency Journey for more about Half A Bubble Out.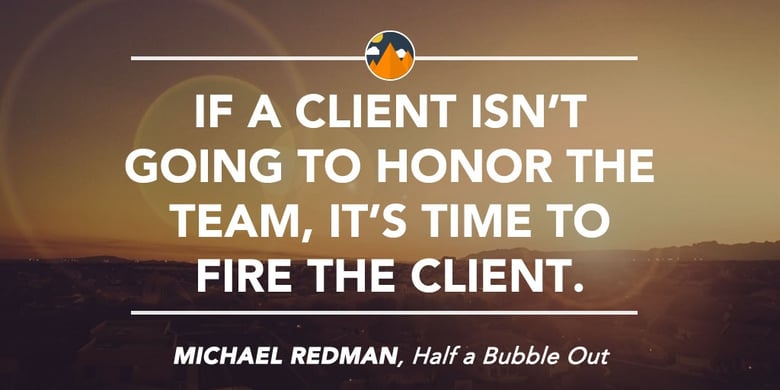 HubSpot Updates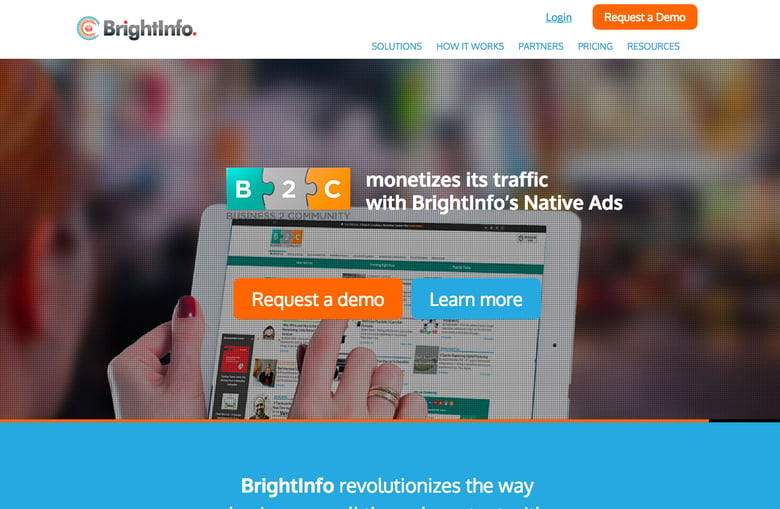 Featured Integration - BrightInfo
BrightInfo is an automated content personalization solution, that increases online conversion by an average of 30%-50% by offering your most relevant content to your anonymous visitors on your website, blog, paid media and social media. With BrightInfo you have more contacts to work with in HubSpot , and a rich set of tools to make your content marketing more engaging and interactive than ever before .
What's the integration with HubSpot do?
Mark BrightInfo leads within HubSpot with extra data for tracking and analysis
Benefit you investment in SmartLists as a way to better segment content offers to your audience
Segment personal marketing offers to anonymous visitors vs. known leads
Sign up through the integration page: https://www.hubspot.com/integrations/brightinfo
HubSpot Wishlist
Give us page performance back
Marcus and George rant about the new page tracker and blog tracker sections inside HubSpot vs the page performance tools.
We share the bad and the really bad about this change. If you have your own thoughts about the change inside of HubSpot, we would love a Tweet or a comment.
Let us know!
Add a mind map visual to represent current workflows
Workflows can become complex with smart and static lists, and the need to have a separate workflow to remove leads from workflows once they become a customer. Remembering all conditions across all workflows is challenging, especially as we add on workflows. A visual representation of current workflow structures would be invaluable. (For now I am doing this manually in a mind mapping tool.)
Cool HubSpot & Inbound Tweets
SO PROUD of my company!! Love this place, these people, our customers and my job!! #success #HubSpotting https://t.co/EBux7nih9w

— Victoria Aviles (@Victoriabeantwn) October 22, 2015
Question/Tip of the Week
Stephanie Casstevens
I noticed something today - I was building out some lead scoring for a client and realized something. While creating an email we have to choose an email type (such as marketing emails, product emails, blog emails, etc.) so people can choose to unsubscribe from just one type of email vs. all. However, when you get into lead scoring and want to create some negative scores you can't choose "contact has unsubscribed from ______" with the email types as options. Instead it's individual emails. It's kind of ridiculous that the whole point of these is for people to unsubscribe from a chunk of emails with related content yet we can't base lead scoring, workflows, lists, etc. on that. I was wondering if you guys had any insight as to why? (I attached a few screenshots)
I did a little searching on ideas.hubspot.com and couldn't find exactly this (though I do love the idea of having a "why did you unsubscribe?" questions after). I could add something and have people vote it up, but I don't want to jump the gun in case I'm missing something? Is there maybe a reason it's not set up this way? (I'm guessing HubSpot created email types after the workflow/list/lead scoring unsub. property and just hasn't gotten around to this yet.)
Just thought I'd share and see what you guys thought!
HubSpotty HubCast Hugs,
Stephanie
HubSpot Tips & Tricks
This week we do some fun tutorials on:
Where else can you find the Hubcast Podcast?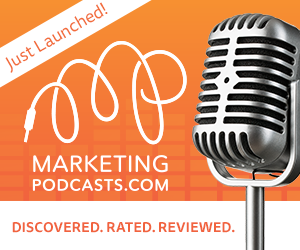 Free Assessment:
How does your sales & marketing measure up?
Take this free, 5-minute assessment and learn what you can start doing today to boost traffic, leads, and sales.