Hubcast 82: Your Business & SnapChat, HubSpot CRM, & Inbound 2016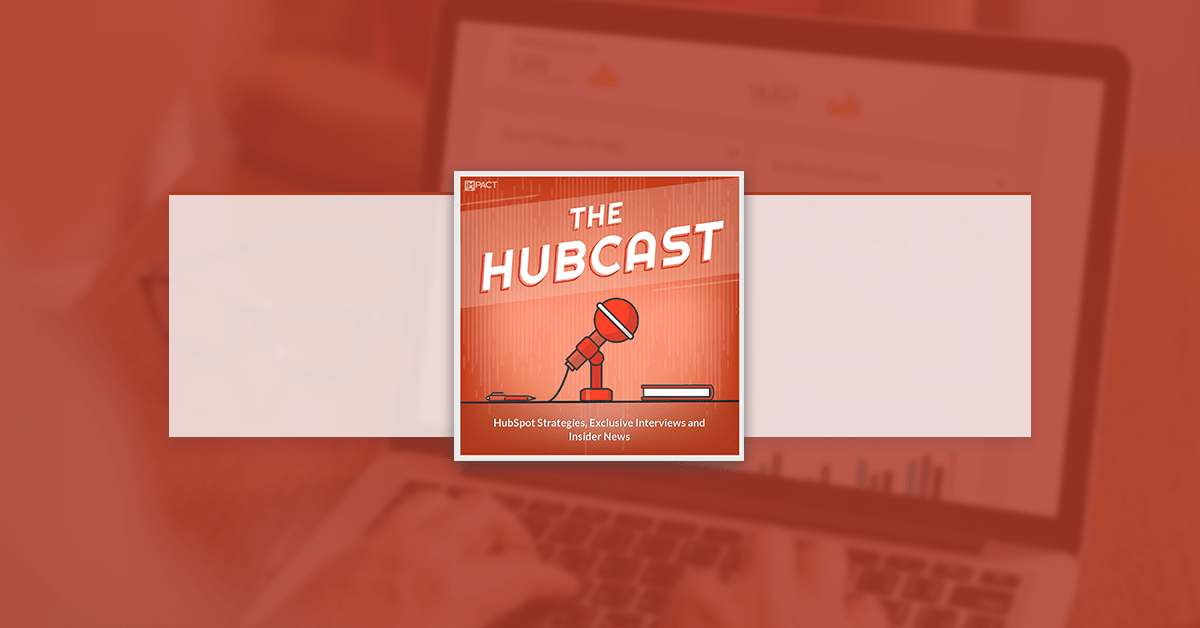 Welcome back to The Hubcast, folks: A weekly podcast all about HubSpot news, tips, and tricks. Please also note the extensive show notes below, including some new HubSpot video tutorials created by George Thomas.
Join the IMPACT coaches for a deep dive on a new topic every month in our free virtual event series.
This episode of the Hubcast is brought to you by our awesome sponsors, Wistia & The Seventh Sense.
Inbound 2016
The Hubcast community will be staying at the Aloft Hotel while in Boston.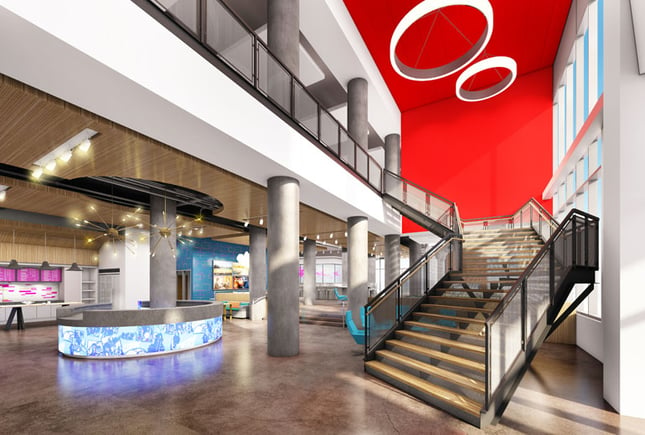 Come join us for the fun.
Great Inbound 2016 news: you can now Pre-Register for break-out sessions.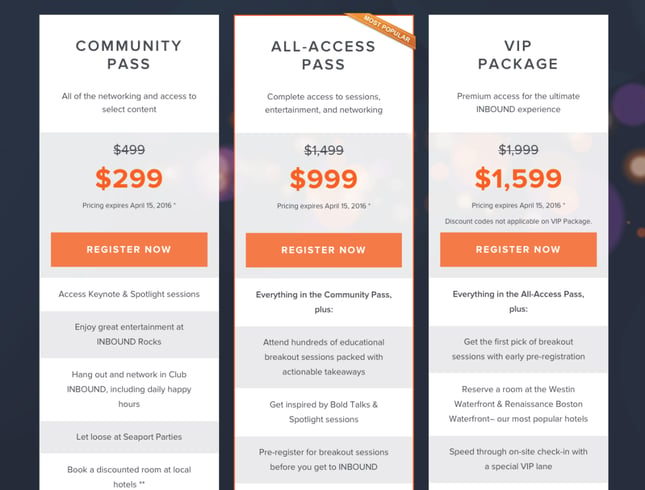 HubSpot Strategy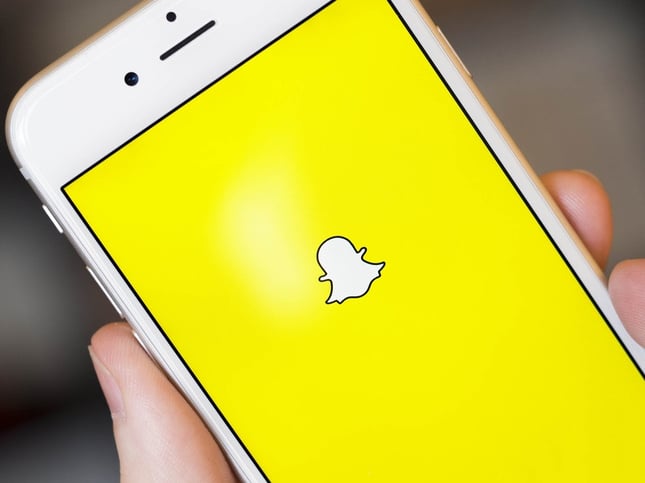 SnapChat conversation: Is Snapchat right for your business?
Marcus Sheridan & George B Thomas riff on the ins and out of Snapchat for your business. This conversation was sparked off by a great HubSpot blog article last week.
Why or why not... is Snapchat a good fit for your business?
HubSpot Agency Spotlight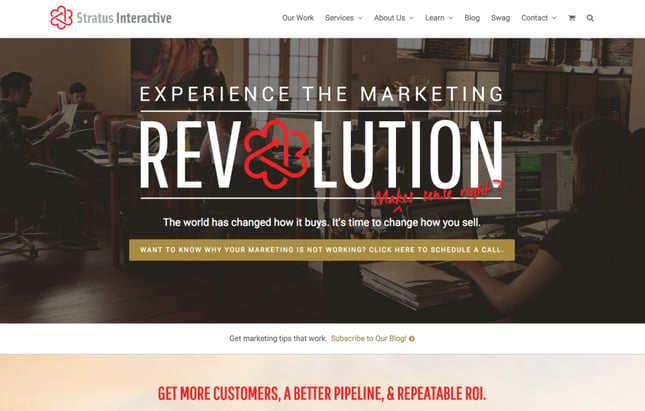 Spotlight: Stratus Interactive
Site: https://www.stratusinteractive.com/
Leader: CEO & CHIEF CREATOR/THINKER - KYMBERLY ROBINSON
Twitter: https://twitter.com/crumbfairy
Why: Two HubSpot Impact Awards, Nice Swag section of their site, Love the homepage graphics, "GET MORE CUSTOMERS, A BETTER PIPELINE, & REPEATABLE ROI."
Start Using Send Time Optimization With The Seventh Sense
HubSpot Updates
Create Multiple Deal Pipelines in HubSpot CRM
Not all Sales cycles within an organization are created equal. In companies that offer several products, operate in multiple countries, across verticals, or simply have distinct funnels (e.g. new customer vs. Upsell), sales teams need the flexibility to track unique sales processes in different ways.
With today's update, HubSpot CRM now provides that flexibility, allowing sales teams to create multiple Deal pipelines. This enables them to work more efficiently, and to customize their processes around the unique needs of their buyers.
How it works
Within HubSpot CRM, navigate to Settings => Deals, and scroll down to the section for Editing Deal Stages. Click Manage Pipelines, and you'll see a new link to Add Pipeline. Once you've added your new pipeline, you can create and customize your deal stages to align with the unique features of the sales process.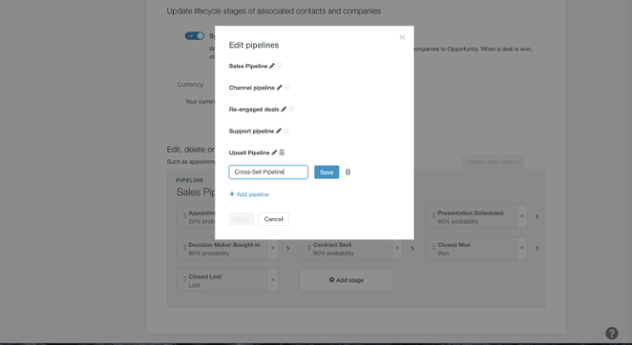 When you head back to your Deal dashboard, the title of your pipeline will now be a dropdown, enabling you to select any of your newly-created pipelines.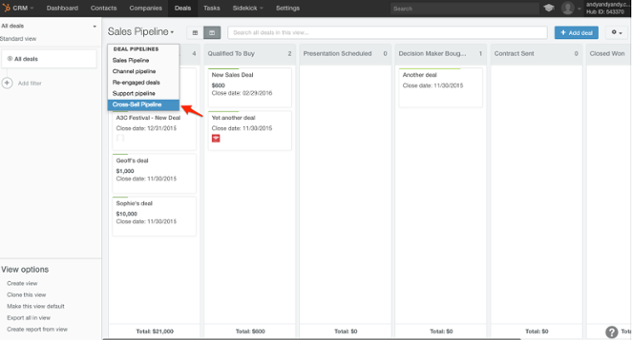 Ready to get started? Create a new deal pipeline for your sales team now.
Are you not currently using HubSpot's free CRM? Learn more about it here.
HubSpot Wish List
Webinar lead scoring with custom date filters
With a GoToWebinar integration, we should have more control over lead scoring. With every other lead scoring data point we can add a more refined filter by date.
For example, if someone has looked at a product page within the past 60 days, we give them more points as opposed to someone who has looked at a product page at any point in time.
Let's have that option for webinars as well. A lead is hotter if they have attended a webinar recently, as opposed to if they had attended a webinar, say, a year ago.
Cool HubSpot Tweets
How does the #TransparentTribe celebrate the holidays? #Potluck #HubSpotHere pic.twitter.com/LLVrrgAnw6

— Nick Peterson (@NickPeterson08) December 23, 2015
The only way to write a great email is with a clear goal mind #emailmarketing #inboundlearning ???? pic.twitter.com/F4XkTo8L4K

— Andy De La Garza (@Andyydelagarza_) February 10, 2016
Start Really Understanding & Leveraging Your Videos With Wistia
Wistia - https://thesaleslion.com/wistia
Get your 45 day trial Hubcast special.

HubSpot Question of the Week
When is it time to pull the trigger on HubSpot?
This episode of the Hubcast has been brought to you by our awesome sponsors Wistia & The Seventh Sense.
Join the IMPACT coaches for a deep dive on a new topic every month in our free virtual event series.
Published on February 23, 2016