Hubcast 99: #Inbound16 Speakers, Blog Optimization, & HubSpot Certification Bling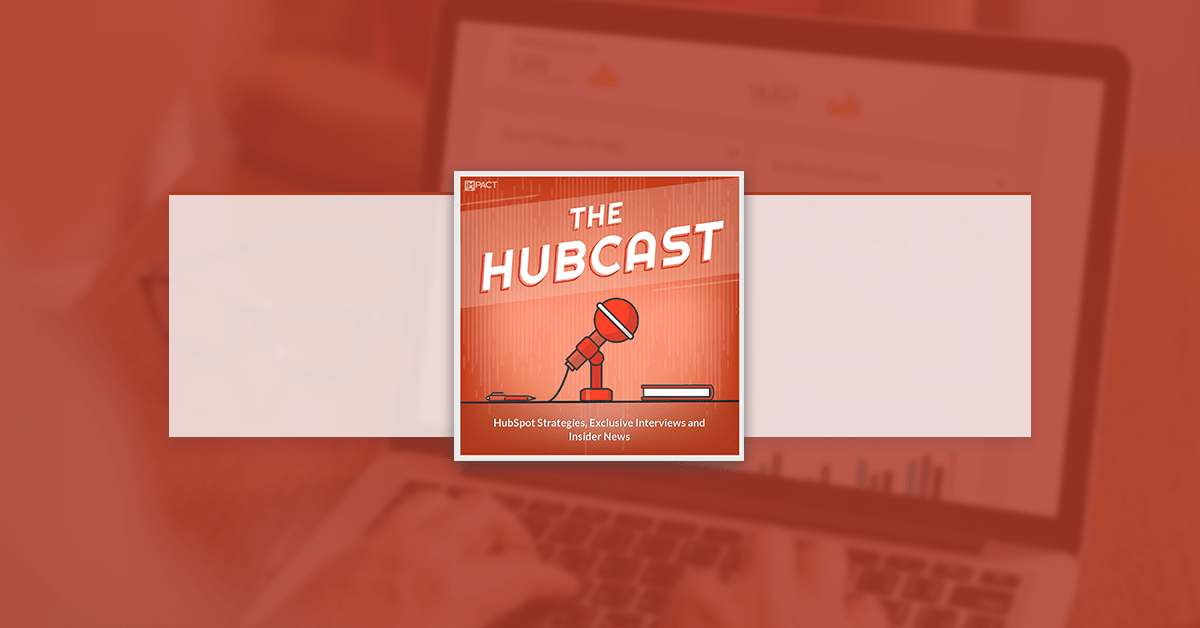 Welcome back to The Hubcast, folks: A weekly podcast all about HubSpot news, tips, and tricks. Please also note the extensive show notes below, including some new HubSpot video tutorials created by George Thomas.
Join the IMPACT coaches for a deep dive on a new topic every month in our free virtual event series.
This episode of the Hubcast is brought to you by our awesome sponsor The Seventh Sense.
#Inbound16 Event
They released the first 100 speakers for Inbound 2016.
https://www.inbound.com/inbound16/speakers
Some other people we are glad to see there are:
Christopher Penn - Building the Data-Driven Customer Journey
Ann Handley - ASAP (As Slow As Possible)
Brian Fanzo - Limitations Inspire Creativity!
Beth Dunn - Tell Your Story
Chris Brogan - How Video Games Can Help You Win in Business and Life
Amy Schmittauer - How to Use Video to Build Your Brand Authority
HubSpot Strategy
Optimize your blog. The majority of your traffic is entering your site through your blog, not your homepage.
Are you getting the most out of your efforts?
How to optimize your blog:
Pick one post at a time to optimize.

What persona are you targeting?

What is the long-tail keyword phrase?

How can you better optimize the post for that one long-tail phrase.

Format your blog post - Images, subheaders, whitespace, text size, readability, bolding, italics, etc.

Make sure you have internal & External links.

What is the most relevant call-to-action you can have at the bottom of the post?

Include social share buttons.

Then, once that is all done, update your post.

Give yourself a high five. You deserve it.
Move on to the next article.
Rinse and repeat.
I know it is a lot of work but trust me, it will be well worth it. Want a blueprint to follow? Just head over to the HubSpot Academy and use the Blog Optimization project.
Check out the HubSpot Project: https://academy.hubspot.com/projects/customer-projects-blog-optimization
Agency Spotlight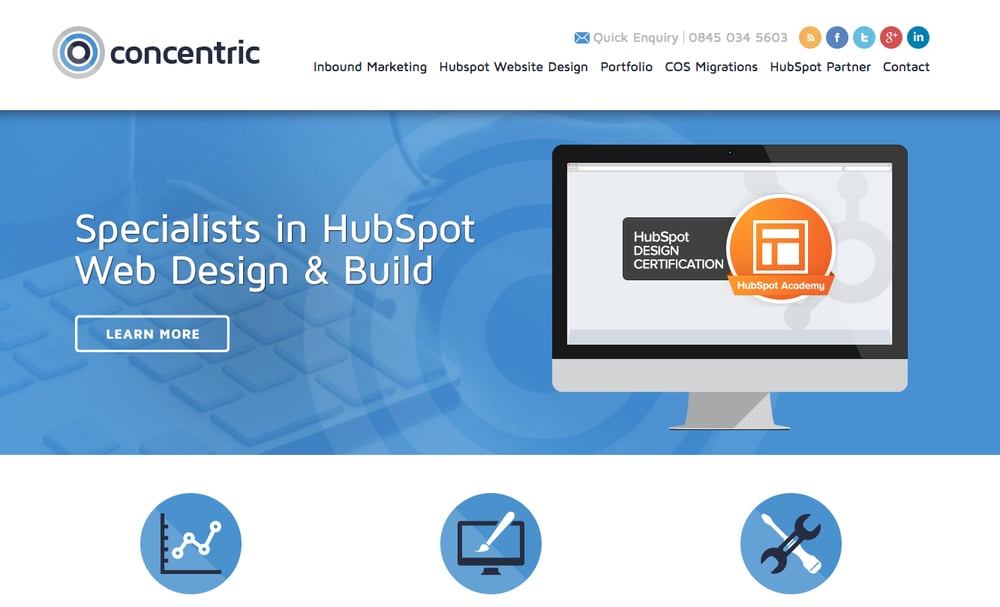 Agency: Concentric (Concentric Marketing)
Founder: ???? - No team page makes George sad!
Website: https://www.concentricmarketing.co.uk
Twitter: ConcentricMkt
Reasons:
We have talked about niche to an industry but I love that they are niching (is that even a word) to a service.

Their brand on and off site is on point. If you go from their site to Twitter, you almost don't realize you left.

Love the reimagined Inbound methodology graphic they use

Almost every page has a lead conversion form on it

Free consulting! Giving your time is always a win-win.
HubSpot Updates/News
A New Way to Drill into your HubSpot Dashboard Data
When it comes to reporting, you need the ability to dig under the surface of your metrics, in order to find tangible takeaways and actionable next steps. Today, you have the power to drill into your HubSpot data in two new ways.
What it Is and How it Works
Clicking the header of any report widget --- other than Engagements, Personas, and Notes --- will take you into the associated tool. This applies to widgets in both the Reporting Add-on and the Marketing Dashboard. Here's an example: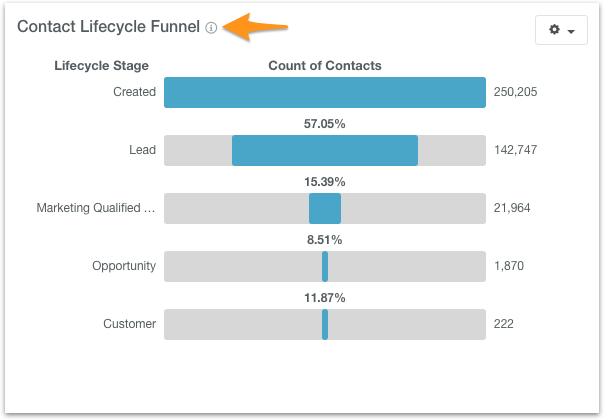 For your reference, here's a complete list of widget title clickthroughs within the tool.
"Marketing Performance" brings you to Sources.

"Landing Page Performance" and "Top Landing Pages" launch into Landing Page "Analyze" Dashboard.

"Top Blog Posts" and "Blogging Performance" lead to the Blog Dashboard.

"Email Performance" and "Top Emails" take you to the Email Dashboard

"Contacts Performance" leads to Contacts Home when you're in the Marketing tool, or CRM Contacts from under the HubSpot Sales navigation. In addition, any Contacts reports built within the Reporting Add-on will work in the same way.

Companies and Deals widget titles lead to Companies and Deals, respectively, within HubSpot CRM.
You can now click through the numbers within any "Summary" widget for Contacts, Companies, or Deals data to see the underlying records. Summary widgets live exclusively in the Reporting Add-on. As a reminder, summaries look like this: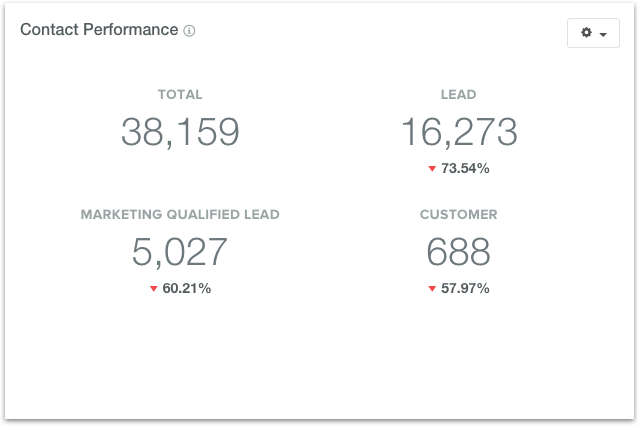 Clicking through these reports will bring up a quick view of the associated records, along with a simple way to export:
The new drill downs are live to all HubSpot Marketing portals and to any portal with the Reporting Add-on.
Not yet using the Reporting Add-on? Give it a test drive now. Ten days for 100% free. Yes, really. Get started now.
HubSpot Wish List
Email widget on dashboard to have Workflow & Marketing Emails stats
Email widget on Marketing dashboard to have Workflow & Marketing Emails stats, Currently it only shows stats that comes with Marketing Emails and completely neglecting workflows and their email performance data.
Maybe an expansion of the current email widget to have workflow email performance perhaps.
HubSpot Tweets of the Week
Got certified today @GeorgeBThomas - This what you call a momentum builder. #Certified #KeepLearning #Hubspot pic.twitter.com/gJKikPvyta

— ejacobs (@hello_ejacobs) June 27, 2016
Joined the @HubSpotAcademy Nine Certification club! #hubspotting #inboundmarketing pic.twitter.com/U7LoNykF34

— Amber Callan (@ambermcallan) June 22, 2016
This episode of the Hubcast has been brought to you by our awesome sponsor The Seventh Sense.
Join the IMPACT coaches for a deep dive on a new topic every month in our free virtual event series.
Published on June 30, 2016