Subscribe
Join 40,000+ sales and marketing pros who receive our weekly newsletter.
Get the most relevant, actionable digital sales and marketing insights you need to make smarter decisions faster... all in under five minutes.
Thanks, stay tuned for our upcoming edition.
Do You Know What Lead Generation Channels You Should Be Focusing On?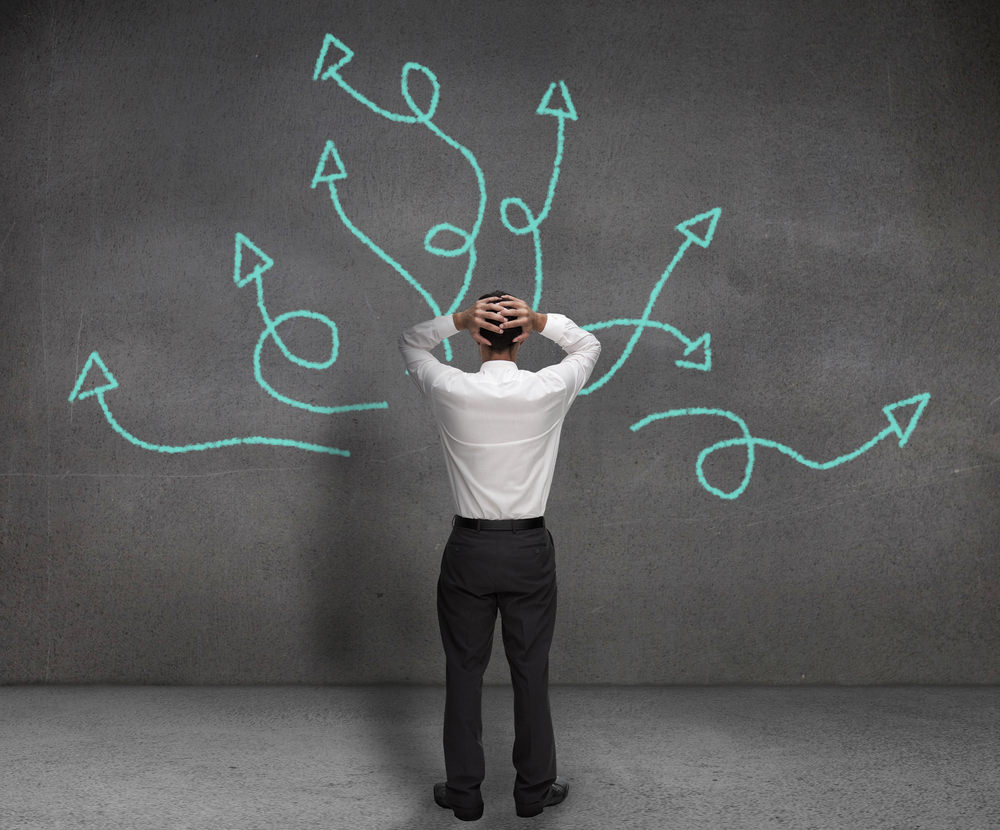 Where will your next lead come from?
For anyone struggling to get their business up and going, this isn't an easy question.
Maybe you've seen a little success with email or blogging, but not enough to help you define which channels are worth your investment in terms of time and resources.
We were there once.
You want to fish where the fish are, but you're having a little trouble finding them.
The bad news is there is no silver bullet when it comes to identifying profitable lead generation channels. It's different for every industry and business.
While a willingness to try a lot of things is necessary, the good news is, you don't have to go in blind.
To make it easier on you, we've defined several potential channels to explore as well as the tools that we used to identify and track the best options.
What kind of customers are you trying to attract?
While earning money requires some work, wasting money is quite easy, especially when exploring different lead generation channels.
Although you don't know until you try, a well-defined understanding of your ideal customer will help you to narrow your focus.
What problems do they have?
How do they prefer to consume information?
Where do they spend most of their time online?
All of this insight will help you to cross some options off your list, bringing you one step closer to defining which channels will make the most sense.
How will you know if it's working?
Uncovering which channels are worth your investment, and which ones you can afford to leave behind will require some data and analysis.
Point being, before you start pouring any of your time and resources into anything, it's important that you have a plan for measurement.
Personally, we have a healthy obsession with our marketing automation software of choice, HubSpot. You may have heard of them.
With the help of HubSpot's marketing (and sales) toolbox, we're able to visualize all of our channel's visits and conversion rates in one cohesive interface, making decision-making simple.
While the decision is yours, you'll want to be sure that you secure some sort of analytics software before you begin carrying out lead generating initiatives.
Common lead generation channels:
Blogging
Definition: "Business blogging is a marketing tactic that uses blogging to get your business more online visibility." (Source: HubSpot)
How to track it:
Blogging provides us with an opportunity to nurture existing leads and attract new visitors through the output of educational content.
Keep in mind that content that provides solutions to your personas pain points is a great way to attract relevant visitors who are more likely to stick around, see the benefit in your content, and convert on something.
In order to determine the influence of your posts, you'll want to monitor views, engagement, and the conversion rate of your CTAs.
With templates, photo editing tools, and as-you-type SEO tips, HubSpot not only makes the content creation process simple, but also the ability to track and measure results.
The blogging dashboard displays the published post's views and CTA clicks. If you want a more in-depth look at the CTA's performance you can visit the Calls-to-Action page under the Content drop-down.
Gated content
Definition: "Gated content is anything behind a form. It is any content that requires a user to give some information — usually personal information, like an email address — in order to see, read, or interact with the content." (Source: Web Marketing Today)
How to track it:
In terms of premium content, resources like ebooks, whitepapers, and webinars can be exchanged for a visitor's contact information.
In order to do so, you'll have to set up landing pages for your offerings to serve as a place for people to convert.
However, not just any old landing page content will facilitate conversions. You'll want to be sure that you pay close attention the goal of the page, as well as the language and proof that you employ.
When determining the effectiveness of an offer, you should focus on both downloads as well as topic performance. This will help you to gauge which areas of focus interest your audience the most so that you can improve topic selection moving forward.
With HubSpot, you can select the Pages option under the Content drop-down and search for your specific landing page to turn up both views and submissions.
Social media
Definition: "Social media marketing refers to the process of gaining website traffic or attention through social media sites. Social media marketing programs usually center on efforts to create content that attracts attention and encourages readers to share it with their social networks." (Source: Mashable)
How to track it:
57% of companies utilizing inbound efforts have an acquired a customer through LinkedIn, 48% have done the same using Facebook, and 42% through Twitter. (Source: HubSpot)
You can too.
In terms of measurement, you'll want to take a careful look at a few things. If you're active on several different channels, you'll want to compare the performance of each of them to determine which is most profitable.
While clicks are worth measuring, conversions are what really matter. Including resourceful articles, offers, and industry hashtags will help you to turn up more qualified clicks which ultimately result in more qualified leads.
With HubSpot, users have access to a ton of social analytics. The Publishing page under the Social drop-down provides users with access to the number of clicks and interactions each post has received so far. Clicking into the post will reveal exactly who've favorited, liked, retweeted, or shared the post, making it easy for users to understand whom their content is resonating with.
In terms of measuring the actual number of leads generating from each post, you'll want to turn to the Social Media option in the Sources Report. Here you'll be able to see a big picture view of how many views, contacts, and customers each channel brought in.
If you're looking to get even more granular, you can click into each network to view the effectiveness of each campaign.
Email marketing
Definition: "A type of direct digital marketing that uses electronic mail (also called email or e-mail) as the marketing communication delivery method. Email marketing is used in a number of ways by organizations and marketers for brand and customer loyalty building, acquiring or converting customers, company advertisements, or for communicating promotional offers and more." (Source: Webopedia)
How to track it:
Despite what you may have heard, email marketing is not dead. In fact, it's far from.
Email marketing can be used to promote content, make announcements, survey your audience, and much more. These approaches work great for lead generation, as they aim to deliver valuable content straight to the inbox of your ideal customers.
To determine whether or not email marketing is a successful channel for lead generation, you'll want to keep tabs on click-through rates, conversion rates, and the overall # of lead generated per campaign.
Other metrics that help gauge effectiveness are list growth and sharing. These numbers will give you a good idea of whether or not the content you are sending out is resonating or not.
With HubSpot, users have access to in-depth email insights. The main email dashboard provides a clear indication of your recent email's open-rate and click-rate. You can customize your dashboard by specifying different email types to reveal the numbers around specific campaigns.
The Email option under the Source Report also breaks down your email marketing efforts by campaign. Alongside each campaign visits, contacts, and customers are displayed, making it easy to see which campaigns generated the most new leads.
Additional Sources:
Like I said before, there's no silver bullet when it comes to identifying the best lead generation sources for your business. While the ones listed above are among a few of those that have provided us with the best results for us, there are many other options. Here's a few more worth mentioning:
Search engine optimization
Conversion rate optimization
PPC (Pay-Per-Click)
Guest blogging
The important thing to remember is that you shouldn't cement or rule out any one option until you've measured and analyzed the results it has delivered.
Free Assessment:
How does your sales & marketing measure up?
Take this free, 5-minute assessment and learn what you can start doing today to boost traffic, leads, and sales.