3 Signs an Inbound Marketing Agency Doesn't Know How to Create Content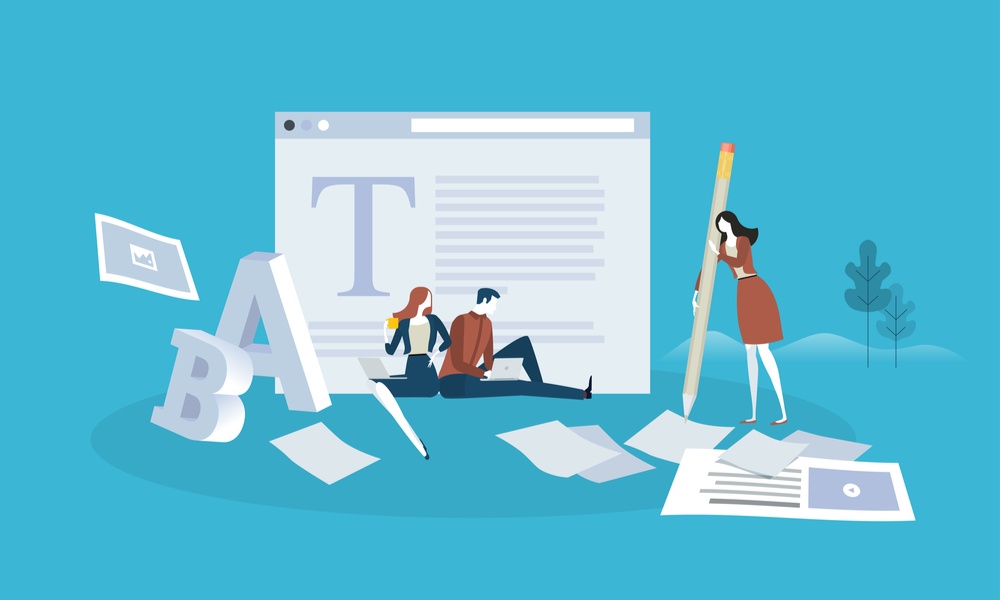 We're going to discuss one of my favorite topics today -- creating content. But first, we need to have a talk....
Bad News: There is no magical inbound marketing genie who can make it rain blog posts and pillar content. Nor is there some "I'm afraid I can't let you do that, Dave," robot out there who can take care of it all for you.
Content needs to be created by people. Specifically you.
Good News: If you're shopping around for an inbound marketing agency, you're in luck.
Yes, times have changed. Content that's good enough doesn't cut it anymore, and the consumers you're trying to reach -- whether they're businesses or private individuals -- are more savvy, more obsessed with transparency, and more intolerant of bad content than ever before.
But the right inbound marketing agency knows this and can help you create the remarkable content you need to attract the right leads and nurture them into customers who are head-over-heels in love with you.
Blogging works better when you write about topics your buyers care about.
The key, of course, is finding that diamond in the rough who understands not only what great content looks like, but also what it takes to make it happen.
Unfortunately, there are still some inbound marketing agencies who treat content as some sort of static, one-dimensional commodity, and they aren't always easy to spot.
So, to help you out, I'm giving you the inside scoop on what you need to look out for (and avoid) in your next inbound marketing agency, when it comes to creating content.
First, They Don't Even Have a Process
I may be Captain Obvious by pointing this out, but if you're in talks with an inbound marketing agency, and they can't show you a documented content creation process they've tested and can report success against, run -- do not walk - to your nearest exit.
You're never going to write addictive content for your buyer personas if you have to start each blog writing exercise or content project by asking, "Okay, so how are we going to do it this time?"
On top of that, they should be able to answer two important questions:
"Why is this your process?"



"How did you create it?"
For example, here at IMPACT, we're a bit obsessive about processes.
We create them. We test them. We retest them. We tweak them. We revise them. (Lather. Rinse. Repeat.)
We don't do this because we have a weird process fetish. In reality, we know content creation processes must provide a sustainable, scalable framework that is agile enough to adapt to the individual needs of each of our insanely busy clients.
That isn't easy. And like the content itself, our processes don't just appear overnight.
The moral of the story is you should be extremely wary of an inbound marketing that doesn't have a process in place that they've tested or can justify -- or worse, don't think you need one.
Just like there's no crying in baseball, there's no such thing creating awesome content without a roadmap to do it.
Second, They Only Have One Process
Here's the thing about the word "content." When we marketers toss that word around, it sounds like we're discussing something with a single, specific definition.
In reality, content comes in many different shapes and sizes. Whitepapers, case studies, infographics, blogs, pillar content, checklists...
And each of those different formats requires a different approach.
Yes, there may be some overlap, where you use similar methods to create different pieces. But there is no such thing as a "one-size-fits-all" process out there for creating content.
That's why you should never green-light an inbound marketing agency if they say they have a process that works for everything.
Instead, the right inbound marketing agency will have the frontline experience to say, "This is our process for blogs, this is our process for case studies," and so on.
For instance, we often interview our clients for both blogs and website content, and our editing regimen is fairly consistent across the board.
But interviewing and editing aren't standalone processes; they're our "tools" that we use to execute different processes, as needed.
When we need to create a client case study, we'll pull up our case study process, which includes leveraging a case study template I built after a few years of refining how to best create a case study in a way that doesn't make you want to rip your hair out.
When we need to create a blog, one of our brilliant strategists will reach into their Mary Poppins bag of content surprises and pull out a menu of blog creation process options.
Which brings me to my next point…
Finally, They Have Multiple Processes, but They're Inflexible
Yes, we have more than one process for creating blogs. In fact, we have three.
Three very different processes that are designed to address the common content creation challenges:
A client is has a lot to say, but no time to write.


A client has a lot to say, but they hate writing.


A client has a lot to say and the time to write, but they're a terrible writer.


A client wants to write, but they don't have a lot to say.



A client who secretly wishes I could read their mind and write everything for them.
You get the picture.
This is why we don't tell our clients and prospects that we only have one way of doing things. We provide them with choices.
And even within those processes in place, there is room to adapt them to the needs of the clients we're working with.
So, if you encounter an inbound marketing agency who has clearly defined processes that cover a wide range of circumstances, press them to see how inflexible they are.
Good processes should provide a clear roadmap of how to create content, along with a defined set of best practices, but they shouldn't be so rigid that if you color outside of the lines every once in awhile.
Of Course, Your Inbound Marketing Agency Might Not Be the Problem...
Let's say you find an inbound marketing agency with multiple, agile content creation processes that not only take into account the different types of content, but the also quirks and needs that make your company unique.
Bully for you, but that's still not going to be enough to guarantee your success -- there's one more variable you have to account for in this equation:
You.
As I said at the start of this, you can't have great content without hard work -- you get out of your content what you put into. Period.
You can't pass the buck to your inbound marketing agency by expecting them to do all of the mental heavy-lifting.
You might end up with content that's serviceable, but it'll probably fail to demonstrate the necessary depth or caliber of expertise your readers need -- especially if you're in a specialized industry, like cyber security or health care.
(Plus, in my experience, the clients who refuse to get involved are also the ones who end up the most frustrated with the results.)
The best inbound marketing agencies have their content processes in tip-top shape, but they also know the client-agency relationships that flourish are partnerships, not transactional, vendor-to-customer arrangements.
That only works, however, if you're willing to be an equitable partner in your own success. Because even the best processes will only get you so far.