Promising Changes Coming to LinkedIn to Reduce Spam & Empower Admins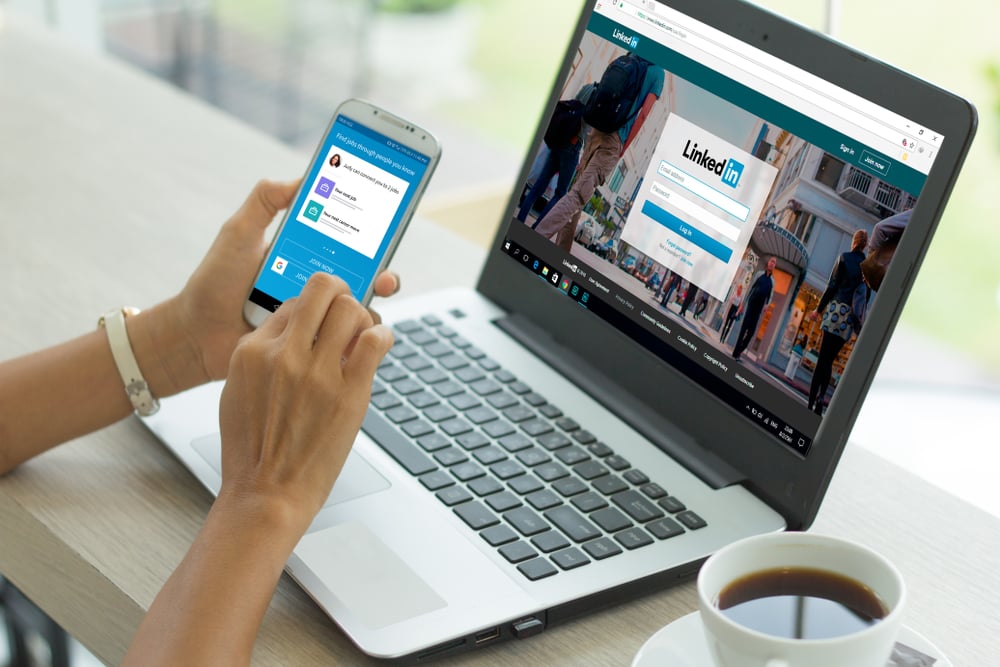 A few years back, LinkedIn groups were a great way to connect with other professionals in your industry and generate valuable conversations around trending topics.
However, they quickly became overloaded with spam, promotions, and other clutter that made many flee.
Last year, we saw LinkedIn's first attempt at restoring Groups to its former glory, which included updates to notification to eliminate spam and an effort to re-focus Groups overall so members can have more meaningful conversations.
These updates, although minor, seemed to have an impact, as LinkedIn reported that they've seen record-level engagement rates since the updates.
With the clear success of the first round of changes, LinkedIn is planning to build upon this momentum with even more changes to enhance the member experience.
They recently sent out a message to group admins notifying them of improvements they're planning on rolling out soon to the groups' tool.
Less Spam, More Power
There are several elements LinkedIn is planning on updating within the groups feature, but they all share the same common goal - reduce spam, give more power to group admins (which is likely why they were notified first), and enable members to have more relevant valuable conversations.
Notification Updates
Several of these updates stem from how and when group members are notified of new activity.
This seems like a small function to pay such close attention to, but it's for good reason. One of the main pitfalls of LinkedIn Groups was the excess notifications that drove users crazy.
Combined with the fact that a large portion of group activity had turned into spam, members eventually resorted to turning off all group notifications entirely - which is what essentially killed engagement.
With this in mind, LinkedIn has remained focused on smoothing out the notifications process for group members so they'll be aware - but not spammed - about group activity.
These new features include:
Condensing multiple notifications into a single update - To eliminate excess notifications, LinkedIn will now compile them into one single update.
For example, if a member starts a new thread, and 5 people leave comments on it, you'll no longer get individual notifications for each of those actions - instead, you'll just receive one single notification that reads "6 new updates in [group name]. An example is provided below:


While this style does have the downside of losing context as to what that activity is, it will also likely help generate more group engagement, as members will have to go right to the group to see what's going on.
Notifying members of posts initiated by connections - LinkedIn also hopes to boost general interest and engagement in group activity by sending notifications for group discussions started by one of their connections.
Generally, when we know an activity involves someone we know, we're usually more interested.
Facebook does something similar to this notification style on their own group's tool, and I can say from my own experience it's been effective on getting me to click through to see what's going on.
While it may seem counterproductive to roll out features aimed to cut down on notifications and features that push for new styles of them, I think that this feature will be helpful to group members by alerting them to discussions they might actually find interesting.
Group admins can highlight conversations to members - This feature allows group admins to notify members of important conversations with the group. Again, this may seem like they're adding more notifications, but by group admins being in control, it will likely be a positive for engagement.
This way, no big conversations get lost in the clutter, and members that might not have otherwise seen discussions can contribute to the conversation.
It's unclear if this feature will send a push notification to all group members, or if group admins can customize to select members that may find the specific topic interesting.
New Post Review & Approval Process
Beyond notifications, another cause of people abandoning LinkedIn Groups was that they were flooded with self-promotions.
It got so bad, that you had to dig past a lot of clutter to find real, valuable conversations, and users quickly grew tired of it.
To make sure history doesn't repeat itself, LinkedIn is rolling out a new post review & approval process that will equip group admins to police the content being posted.
While there hasn't been a lot of updates on the specifics of this process, but we can assume that group admins can opt-in to not allow any content to post to the group unless it is first reviewed & approved.
This process will ensure that everything posted in groups is relevant and valuable, which will, in turn, generate more meaningful and engaging conversations between group members.
Group Cover Images
Now, this is a small update, but one that will make groups feel more personal.
Facebook allows users to upload a custom cover image in their groups as well, so LinkedIn is likely following suit.
It's expected that these cover images will mimic the cover image sizes that currently exist on a personal or company LinkedIn profile, and will allow group admins to better personalize groups to be more representative of what they're about.
Can LinkedIn Groups Regain Its Glory?
Clearly, LinkedIn is trying to restore Groups to what they once were - a space where professionals on the platform can actually network with one another and share business insights and tips within their industry.
While it hasn't been announced when these updates will roll out, it will be interesting to see how quickly members will fall back into old engagement patters.
With LinkedIn's new interest targeting ad feature, these changes could feed more data into targeting options for advertisers, allowing them to make more data-driven decisions based on a user's group activity. Stay tuned!
Free Assessment:
How does your sales & marketing measure up?
Take this free, 5-minute assessment and learn what you can start doing today to boost traffic, leads, and sales.