LinkedIn's Newest Features Help Nurture Your Relationships With Coworkers
Lexie Ward also recommends this free guide: The Ultimate Inbound Marketing Strategy Playbook 2022.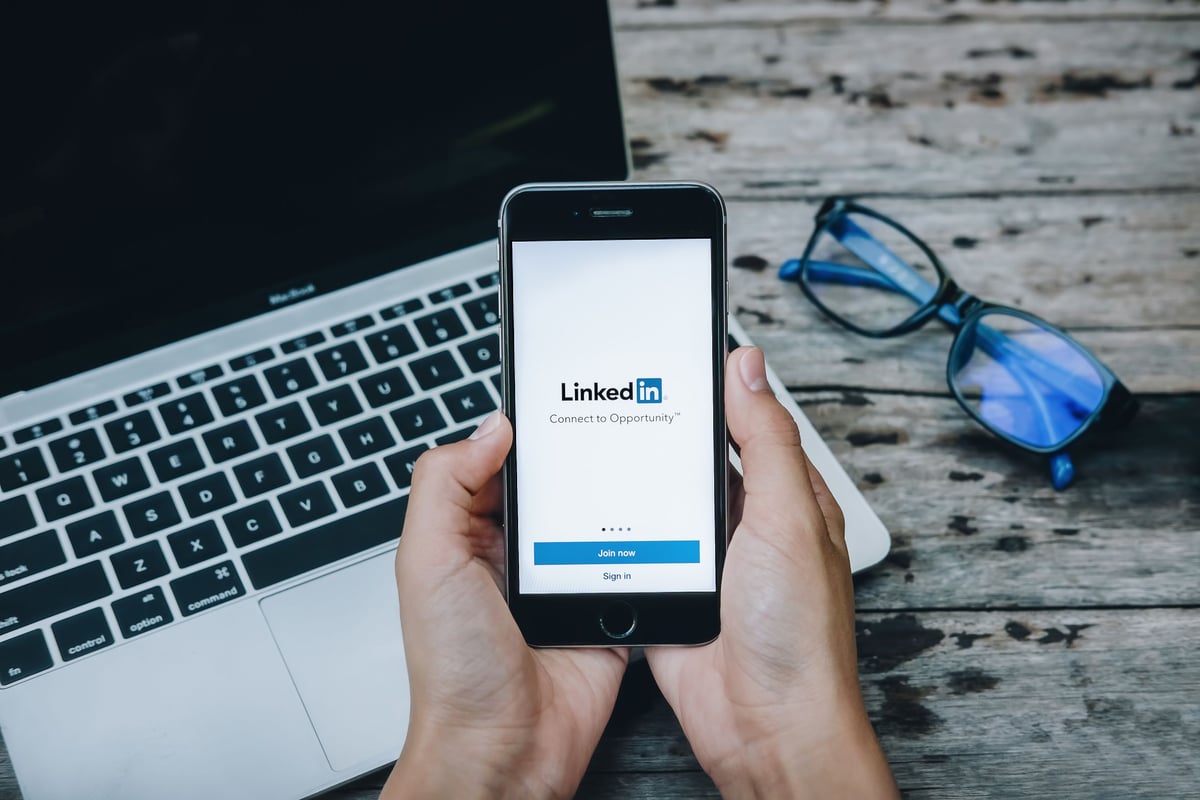 LinkedIn is highlighting the value we get from connecting, engaging, and recognizing our coworkers, and others outside of our organization, online.
Free Guide: The Ultimate Inbound Marketing Strategy Playbook 2022
With two new features, LinkedIn is helping us interact with our coworkers in new ways.
What is LinkedIn Teammates?
LinkedIn Teammates is a new feature that helps you better stay up to date with your current teammates on LinkedIn. The point of this new feature is to help you take your professional relationship out of the office and to discover, connect, and have meaningful conversations with each other on LinkedIn.
The feature is currently being rolled out and will continue to become available to users throughout the coming months.
To see if it's available to you, find it by going to My Network and looking in the left panel.
If the feature is enabled for you, you should see "Add Teammates," where you can specify your manager, peers, and/or direct reports.
Once you've added in some of your coworkers, LinkedIn will prioritize the updates you see in your feed based off your coworkers' activity, ensuring you won't miss their posts, updates, shares, and more.
This makes it super easy to keep up with all that your coworkers are doing on LinkedIn.
After all, our coworkers are who we tend to want to interact with the most on this social network.
How Can You Use It With Your Coworkers?
This update makes it easy to chat about the latest trending article or congratulate someone on a promotion, allowing us to better build our professional relationships. It also enables you to recognize each other publicly, boosting team morale through Kudos.
Recognize Your Coworkers with LinkedIn Kudos
Now that you can be sure you're connected with your coworkers on LinkedIn, you can take advantage of yet another relationship-building tool that was released last year and recently updated with a fresh new look: LinkedIn Kudos.
This tool allows you to recognize your teammates on LinkedIn by giving them different kudos, like "Amazing Mentor," "Team Player," and "Going Above and Beyond."
There is even fun artwork to go with your kudos.
I was able to recognize my entire team for Making Work Fun, which they certainly do.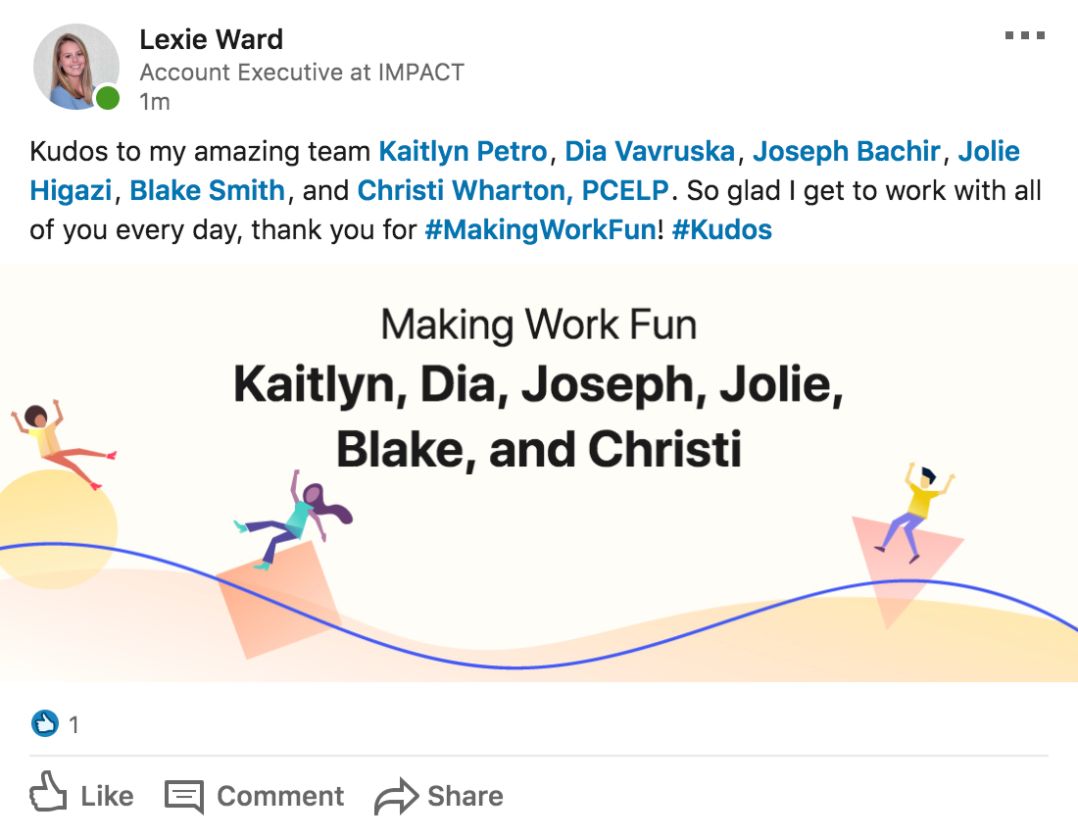 This is something we have been doing this at IMPACT for a while, and I can confidently say it has had a positive impact on our culture.
We use a tool called 7Geese, that allows us to recognize our coworkers in a very similar way, but Kudos adds the convenience of not having to add a new tool to your arsenal.
Seeing colleague recognition brought to the most popular professional social network is a big step forward in building a positive environment around work life.
LinkedIn found that people who are recognized for doing a great job tend to be more satisfied at work and Kudos helps makes that easier.
Overall, these new features are a great way to build positive relationships with your coworkers and show them how much you value the work that they do.
With these new tools, LinkedIn is reminding us of the importance of nurturing our professional relationships.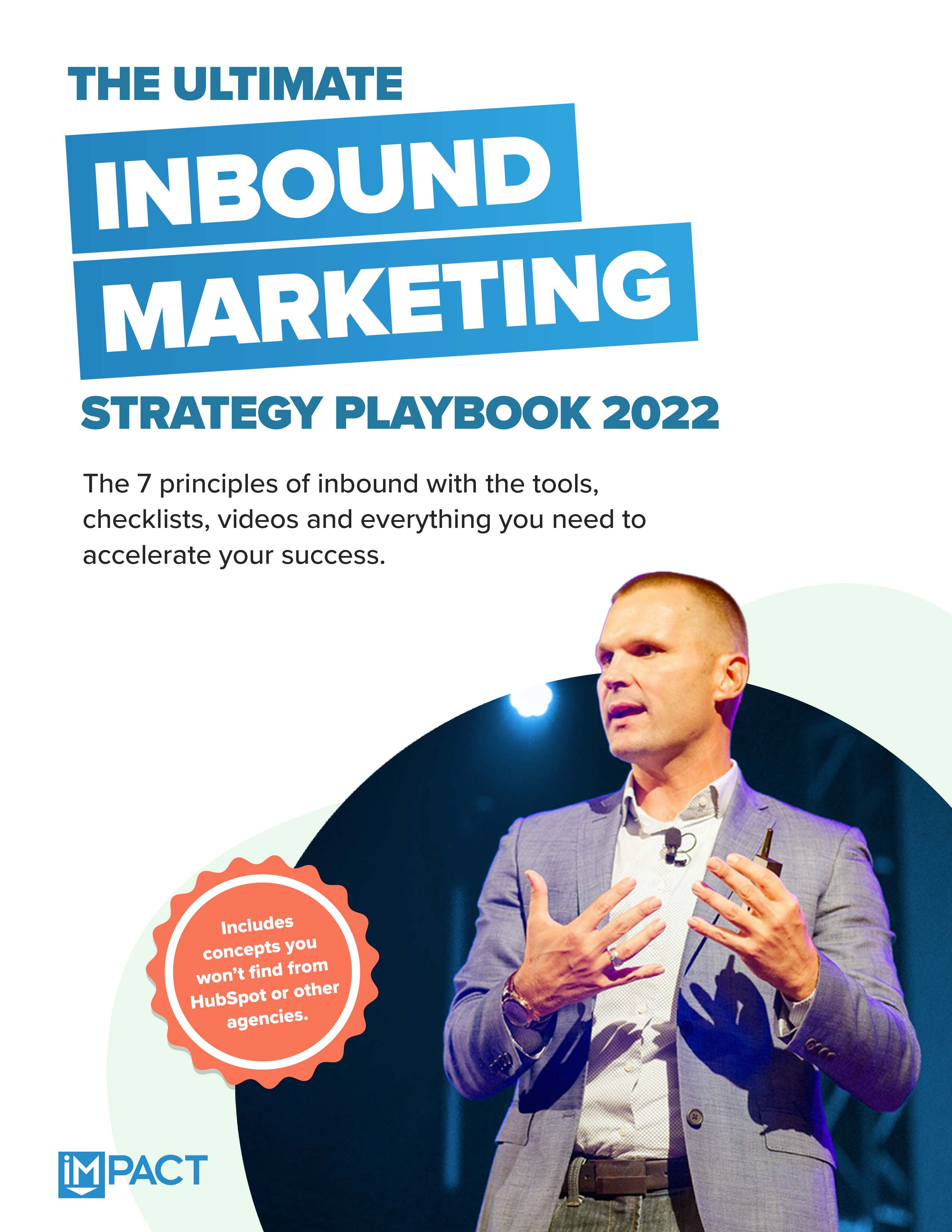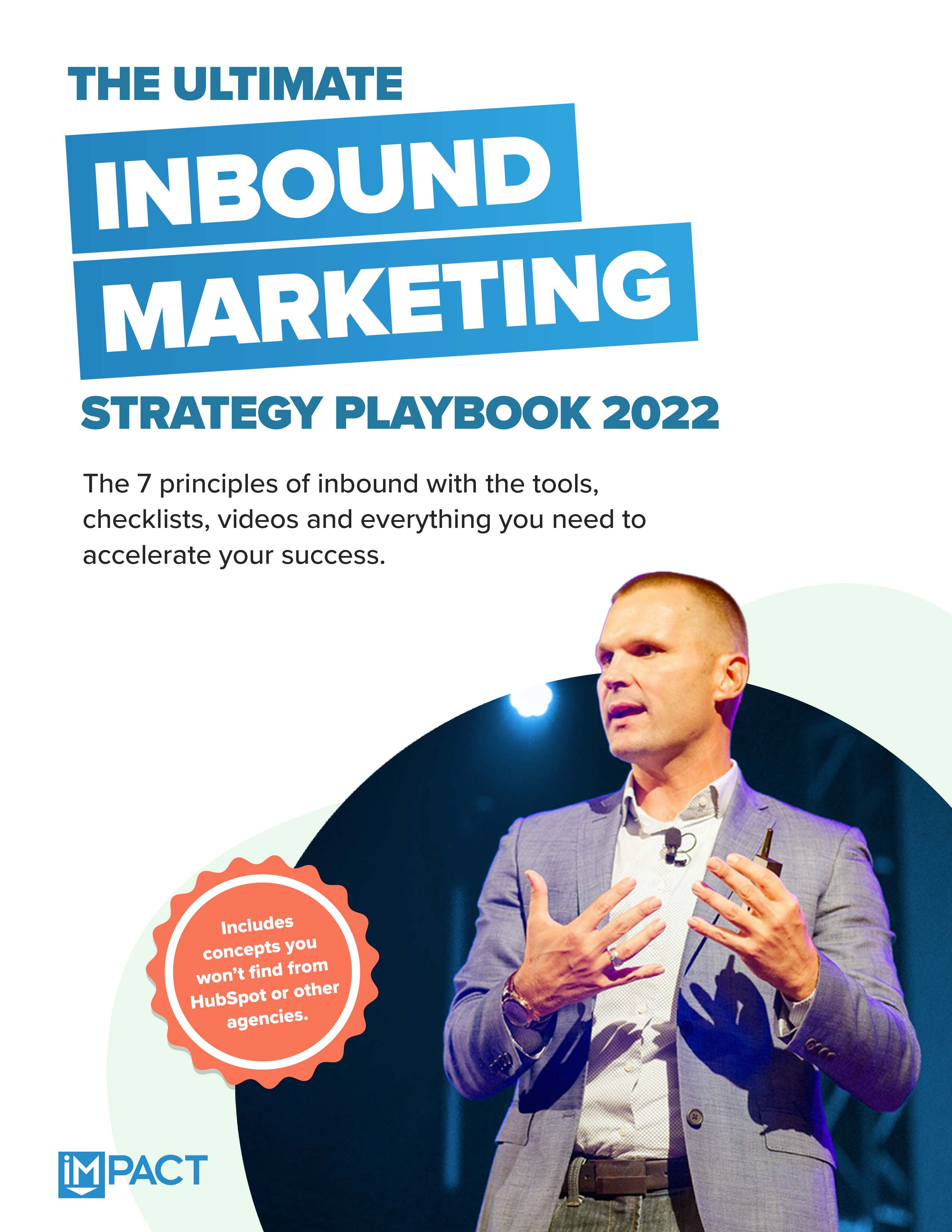 Free Guide:
The Ultimate Inbound Marketing Strategy Playbook 2022
Take your inbound strategy to the next level
Master the 7 principles of highly effective inbound marketing
Dramatically improve your inbound sales
Get more buy-in at your company
Published on April 19, 2019