Subscribe
Join 40,000+ sales and marketing pros who receive our weekly newsletter.
Get the most relevant, actionable digital sales and marketing insights you need to make smarter decisions faster... all in under five minutes.
Thanks, stay tuned for our upcoming edition.
More workflows updates, clearing deal properties, and what made Carina's head explode this week [Hubcast 259]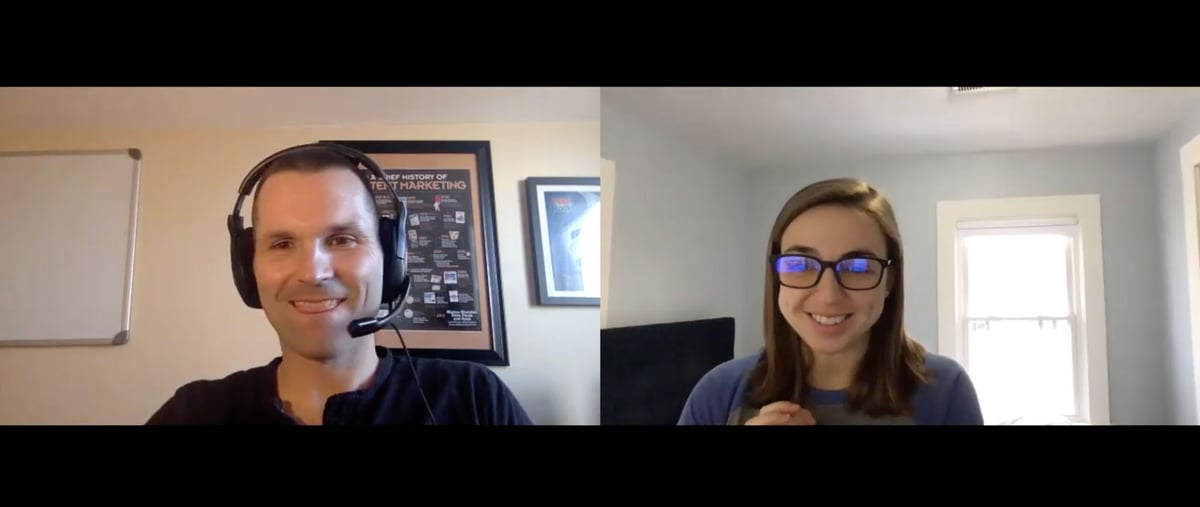 Because we're so excited we have to shout it from the rooftops: Multiple conditions for if/then branches are live in all portals!
Check out this article to learn more about what it means and how awesome it is. (The official announcement went out this week!)

Certified Dope / HubSpot Hack
Clearing deal properties for deals moving backwards
This one really isn't that crazy, but for certain use cases, it's a game changer!
Depending on your business, you may have deals that move through deal stages and then regress.
Think, for example, of real estate.
You've got someone selling their house, they have an offer accepted and the deal is moving forward.
At that point, you're having your rep put in deal properties like the offer details, what the commission's going to be, etc.
But then the offer falls through for some reason and the deal goes back to the showing deal stage.
To keep your data clean so your reps don't have to manually clear all of those properties they put in, do it with a workflow!
You can create a deal-based workflow for any deal that has previously been in a later deal stage and is now in an earlier deal stage, and then just have that workflow clear whatever properties would have been populated.
It's simple, but if you don't have something like that set up it can get real messy real fast!
What's on Marcus' mind
Which comes first, the new website or the content?
HubSpot wishlist: Schedule a meeting for another HubSpot user from contact record
"Firstly, not to have to add an existing HubSpot user as a contact to be able to add them.

Secondly, not adding the person who sets up the meeting as an attendee because they simply create meetings for other users and don't have to be invited to the meeting."
This came up this week for a client and it about made my head explode!
HubSpot updates
Two updates to give marketers more control over content creation
"First, we've updated and reorganized the content editor for website pages, landing pages, and the blog editor. This update makes the content editing experience consistent across all our content tools, including email, and updates the tools for new features such as drag and drop page editing.

Next, we've made it easier to update global content without having to jump into the design manager. With global content editing, you can now click into a global module or group in the page editor and make changes to global modules or global groups on the same page.

You will still be able to review all the assets and pages that any given update will affect. In order to make changes to global modules or groups, you will need access to 'edit global content.' Users with design manager access will have 'edit global content' access by default. This setting can be turned on and off within user settings."
Learn More
Note: "These updates are rolling out to all Marketing Hub Starter, Professional, and Enterprise customers, as well as users of HubSpot CMS. They will be available to all by end of February."
Ensure smooth customer experiences with merged contact setting in workflows
"Workflows are HubSpot's automation engine. When used right, automation can improve your customer experiences, enabling fast follow-up and personalized outreach. But, on the flipside, if workflows execute in the wrong way, they can create confusing moments for your customers.

One example: let's say the same contact ends up in your database twice, under different email addresses. To consolidate your data, you can merge those contact records in HubSpot. But when two contacts are merged together, the new primary contact may be immediately enrolled into new workflows on the basis of updated properties and analytics data.

This can cause contacts who have already gone through a workflow to be enrolled again. That means unpredictable behavior for you, and a (potentially) poor experience for your customers.

With today's change, you have a new setting that ensures merged contacts are enrolled into the right workflows."
Until next time
Join the HubSpot User Slack and hang out with us!
If you're listening on iTunes - head on over and leave us a review! We love hearing your feedback, so feel free to leave some in the comments, or shoot me an email at cduffy@impactplus.com!
Until next time. This is Carina Duffy and Marcus Sheridan saying to you, get out there and get after it!
Free Assessment:
How does your sales & marketing measure up?
Take this free, 5-minute assessment and learn what you can start doing today to boost traffic, leads, and sales.