Number Field Types, Next X Days Filters, & LOTS of Product Updates [Hubcast 216]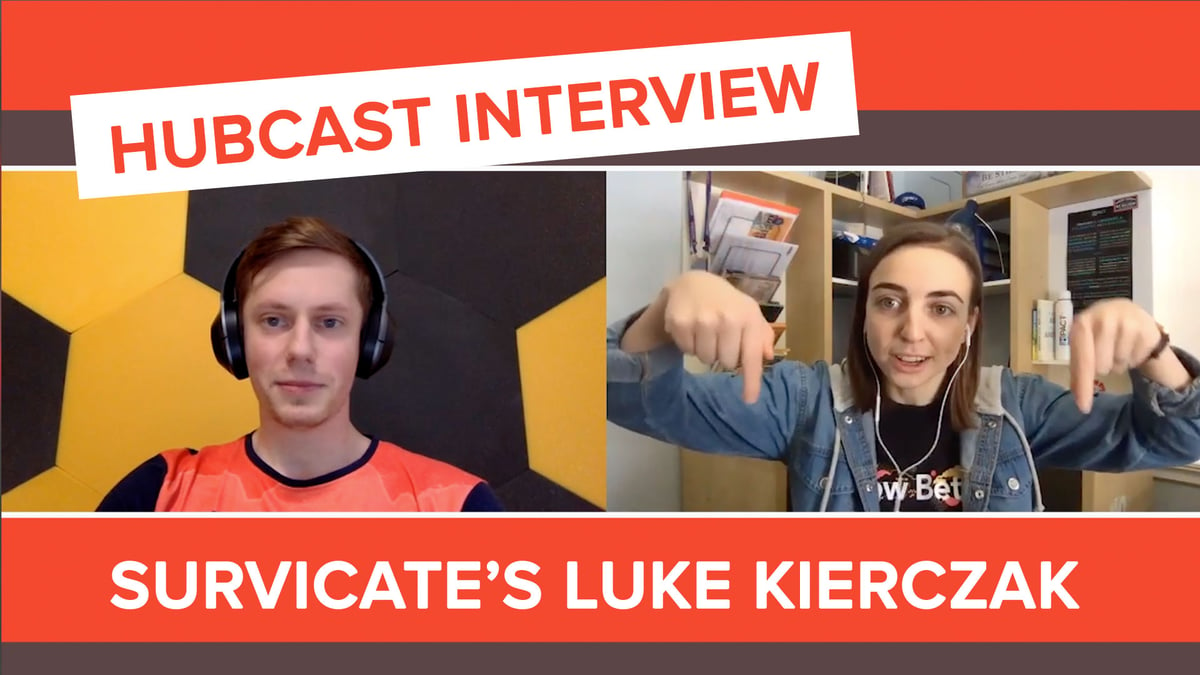 This episode of the Hubcast is brought to you by Survicate.
Survicate offers a complete toolkit for customer feedback that integrates directly into HubSpot. Learn more at Survicate.com/Hubcast.
It's an episode of Product Updates today!
Property of the Week: Field Type Series
Number
"Stores a string of numerals or numbers written in decimal or scientific notation. You cannot use decimals or negative numbers in your filters when segmenting lists or workflows by number properties."
The coolest thing about Number properties? You can use them in Calculation properties (spoiler alert for next week!)
Beyond this, when you're setting up filters in things like Contacts, Lists, Workflows and Reports, you can use filters like "greater than, less than, and between." If you used a single-line text field to ask someone something like the number of employees they have at their company, you wouldn't be able to create things like a list of contacts whose number of employees is GREATER THAN 500.
What's on Marcus' Mind
Leaders not only need to eat last, but they need to eat what they're serving to their team. So what does that mean in the context of training our teams on the use of new tools like video?
HubSpot Wishlist: Add Next XXX days to filter
"We have a Contract End Date property on companies. I need a way to Filter to show companies with an expiration date in next xx days/quarters. There are a currently a number of Last X days options, but not future ones, other than week, month, year? The "This year" option works now, but not as we creep further into the year. It needs to be:
Rolling
Customizable or have a few options like next quarter, next year
This filter would be useful for any date property, not just a Company one."
Our friend Kevin Mitchell shared this in the HubSpot User Slack this week!
This Episode's Sponsor: Survicate
Survicate is an all-in-one customer feedback software with top-notch customer support, an easy-to-use platform, and integrations with popular marketing automation tools, including HubSpot.
I recently sat down with Survicate's head of marketing, Luke Kierczak, to talk to him about what's getting him excited about Survicate these days, and how Survicate can complement the HubSpot suite of tools. Let's hear a little clip of that right now:
HubSpot Updates
[Now Live] Service Hub, Import your existing Knowledge Base
"Now live is a new import tool that allows you to transfer all the articles from your existing knowledge base into the HubSpot Service Hub knowledge base with just a few clicks. The tool allows you to transfer knowledge bases from the following platforms: Zendesk, Intercom, Freshdesk, Helpscout"
Improved suggestions in SEO
"We have new and improved topic suggestions to make this process easier. When you go to add a new subtopic keyword, you'll get suggestions based on the top posts for your topic, ensuring that you cover the most relevant questions people have about it. From there you can also research keyword variations to choose the one with the highest search volume."
Create automated emails faster with plain text emails in Workflows
"From any workflow, add an action, and select the "Send email" action under the "external communication" section. Choose "create new email," and the new inline editor will open in the side panel. Give the email a name, fill in the from information, subject line, body, and footer, and you're all set."
This isn't currently available for Contact workflows - but there's a reason! Contacts as an object are built on the old system and are currently being updated. Once they are, functionality across all workflow types will all be the same :)
Easily resubscribe contacts you manually opted-out of communication
"To make it easier to rectify [mistakes made in things like bulk imports], you can now resubscribe contacts to email types you have manually opted them out of, as well as reverse portal opt outs.
Note: Contacts that have opted themselves out will not be able to be overridden. This only applies to contacts a user opted out."
Three Updates to Forms to Help You Manage Your Contact's Information Better
"To help you better manage the data your site visitors share with you through forms, we've made several updates to the forms tool.
The ability to make GDPR checkboxes required.
A "Not you?" link (add a link for users to reset the form)
A phone field country drop down"
Other February Updates
From the "February 2019 HubSpot Updates in Less Time Than a Coffee Break" video!
Activity Feed: there's a new view coming out that aggregates activity by contact! You can now see the full history of a contacts activity within the feed.
Meetings: more flexibility to meetings start times! You can now choose the different intervals for booking meetings (ever 5 minutes, 10 minutes, etc etc)
Sender Personalization Tokens in Templates
Sequences: a setting that allows you to automatically unenroll ANY contact at a company from a sequence if ONE person at that company replies to an email in the sequence (currently in BETA)
Playbooks (Enterprise Only): added the ability to link company, deal, or ticket properties to questions and answers (automatically log/update properties; previously was only available for contact properties); added multiple checkbox properties for playbooks; reps can log playbooks as different activity types (call, email, meeting)
Until Next Time
If you're listening on iTunes - head on over and leave us a review! We love hearing your feedback, so feel free to leave some in the comments, or shoot me an email at cduffy@impactplus.com!
Until next time. This is Carina Duffy & Marcus Sheridan saying to you, go out into the world and do some happy HubSpotting!
Free Assessment:
How does your sales & marketing measure up?
Take this free, 5-minute assessment and learn what you can start doing today to boost traffic, leads, and sales.