Operations Hub hot takes and college degrees [Hubcast 271]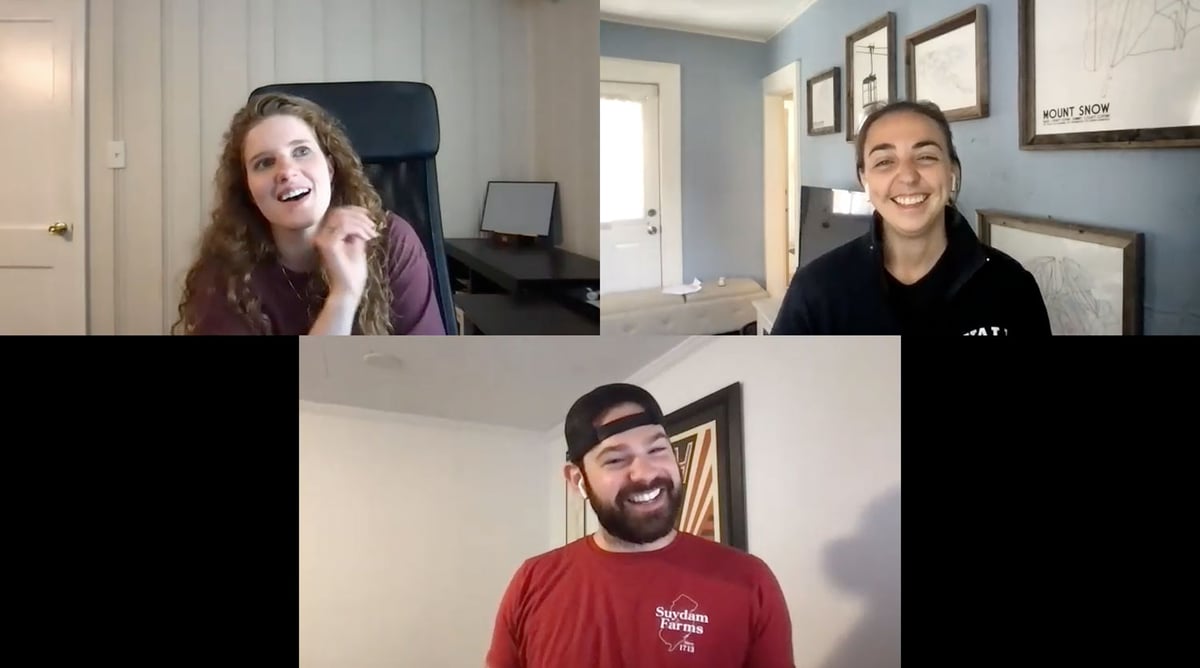 This episode of the Hubcast is brought to you by Video Sales & Marketing World, July 20 (online).
HubSpot Hot Takes
HubSpot's new Operations Hub
A quick run-down:
Data Sync (with HubSpot-built integrations).
Custom-coded workflow actions and webhooks.
Data Quality Automation.
Check out this article to learn more.
Marcus stirs the pot
Should you require marketing applicants to have a college degree?
HubSpot updates
[Live] Embed external content on the dashboard
"Navigate to the Actions button on the dashboard and select Embed external content. You can insert a URL or embed code to display your external content.
Please note, because this is 3rd party data, HubSpot has limited control over how the content is rendered on the dashboard or in emails."
Learn More
Marketing email reply tracking
"You must have a personal email or team email connected to HubSpot before you can start tracking replies. If you configure an email's Reply-to address to go to the contact owner, the owner must have an inbox connected."
Note: it just needs to be the Reply-to address that's connected to the inbox.
[Live] New "simple" workflows branch
"With our new simple branches, you can now branch on the outcome of a previous workflow action to customize automated journeys and easily build complex automations with multiple unique paths."
Updates to marketing campaigns
Associate ads with campaigns
New campaigns properties (available now in the custom report builder!!):
Campaign owner
Start date
End date
Campaign goal
Audience
Partition campaign editing by team
Collaboration sidebar in ads, forms, marketing email, and campaigns
"Meet, the Collaboration Sidebar. For this first version we've taken the original commenting feature and embedded it directly into the app itself, rather than loading over the content. It's now part of an expandable sidebar on the right-side of a handful of marketing tools. On top of this, we've integrated into the marketing tasks tool so you can keep tabs on the remaining work ahead of you, create news tasks and closeout work you've done all without switching tools."
[Beta] Import knowledge base articles using CSV file
What more is there to say?
[Heads Up] Sunsetting the cross-object report builder on July 14
"Soon, we will be retiring the cross-object report builder in favor of the new and improved custom report builder. As of today, any existing cross-object reports will open in the custom report builder. While you will have the option to switch back to the old reporting experience, for the time being, we strongly recommend getting familiar with the custom report builder and taking advantage of all the new functionality offered as soon as possible!
No need to fear: we will automatically migrate all previously saved reports to the new custom report builder, so there's no need to recreate any reports, and all of your cross-object insights will be accessible at any time."
Until next time
Join the HubSpot User Slack and hang out with us!
If you're listening on iTunes – head on over and leave us a review! We love hearing your feedback, so feel free to leave some in the comments, or shoot me an email at cduffy@impactplus.com!
Until next time. This is Carina Duffy, Jessica Palmeri, and NIck Bennett saying to you, get out there and get after it!
Free Assessment:
How does your inbound marketing measure up?
Take this free, 5-minute assessment and learn what you can start doing today to boost traffic, leads, and sales.
Get Started
Free Assessment:
How does your inbound marketing measure up?
Take this free, 5-minute assessment and learn what you can start doing today to boost traffic, leads, and sales.
Published on May 27, 2021