Pinterest unveils Story Pins, analytic tools, and more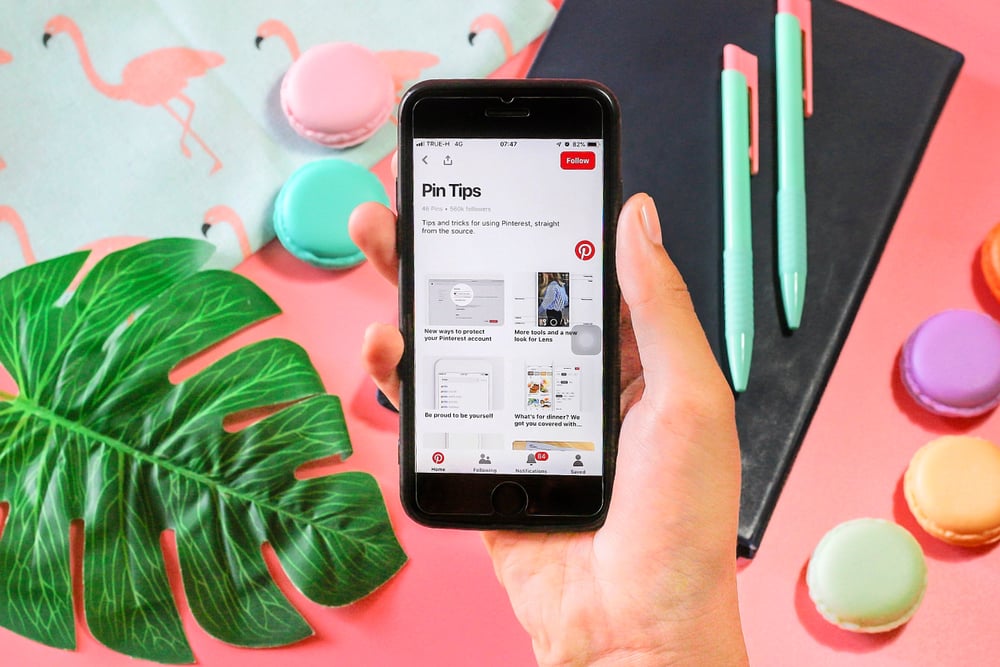 EEEEEKKKK It's finally happening! With many social platforms having already adopted their version of a story feature, Pinterest has finally joined in on the fun with the introduction of the new beta launch for Story Pins.
At the end of September, Pinterest introduced Story Pins, a way for creators to connect with their audience through visual storytelling, and this update coincided with improvements to creator profiles and new analytics tools.
Story Pins and more!
Story Pins were created to give creators the ability to share their original content on the platform that can direct back to their own site.
In a recent article detailing the launch of its newest features, Pinterest had this to say:
"Today we're introducing the biggest updates for creators yet, to connect them to our growing audience looking for positivity.

We're launching a suite of creator-first features including Story Pins in beta, a new creator profile and analytics tools to track performance.

These new publishing and measurement tools will give creators ways to easily publish immersive and expansive stories directly to Pinterest and reach Pinners looking for inspirational ideas and people to follow."
This new release will allow creators to tell unique visual stories with videos, voiceover, and video and text overlay.
"We're making it easier for creators who are eager to share their talent, passions and creativity to flow back directly into Pinterest without the need for a website. For Pinners, this means the ideas within a Pin will be more engaging and actionable."
This new feature shows great opportunity for marketers, as pinners are always looking for content, products, and resources that match their specific needs.
The potential ROI for brands who use Pinterest for marketing can be huge, and here are the statistics to show exactly why.
According to a report compiled by Hootsuite, the potential of branding on the platform is very exciting.
With Pinterest now being the third most popular social site, users are spending an average of 34 minutes on the site per visit, longer than some other average session lengths on platforms including Facebook (33 minutes), Instagram (24 minutes), and Twitter (24 minutes).
The platform also has 400 million monthly active users, growing from 250 million in 2018.
Users on the platform start the buying and planning process twice as early as other consumers, and the average value of sale that come from Pinterest is $50, which is higher than any other social platform.
Additional new features
With the roll out of Story Pins, content creators will be able to engage and interact with their audience — without the pesky 24-hour time limit of stories disappearing from your timeline forever (unless archived or saved) like story features on Snapchat, Facebook and Instagram.
Instead, the Story Pin is saved to pin boards and can be also available on the home feed and found in the search engine.
Stats show that 39% of female pinners will opt for Pinterest's search engine over traditional options like Google or ring. The same is true for 48% of male users.
All of the content produced will be added to the creators' pages and can easily be found by tagging Story Pins and videos that are relevant to their viewers.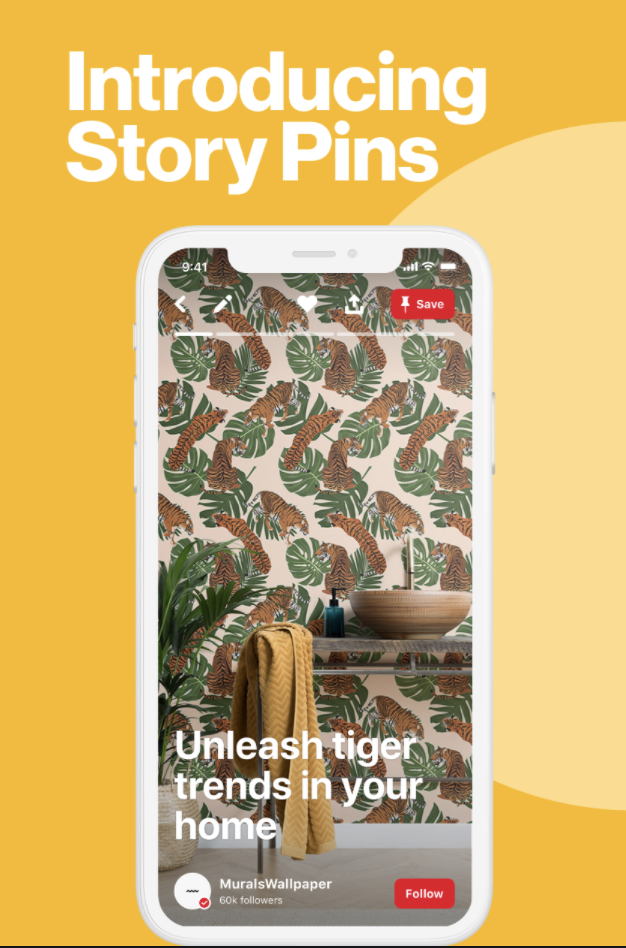 Creator profiles
In order to better equip content creators, Pinterest has also rolled out creator profiles, which is pretty much a digital business card.
The new look will house creators' ideas as well as share their original content at the beginning of their profile home feed, rather than just having ideas repinned from other pin boards and blogs. Pinners are also now able to message a creator from the Contact/Message Card.
This feature enables more user connectivity as well as allowing publishers and creators to feature their content directly to the platform.
New analytics
The most rewarding aspect of content creation is discovering your reach and how well you are engaging with your audience.
Pinterest has realized this and has included analytics tools in order for content creators to track their performance. There will also be an engagement tab feature that will capture "comments" as well as "tries" in order to open more engagement and discussion.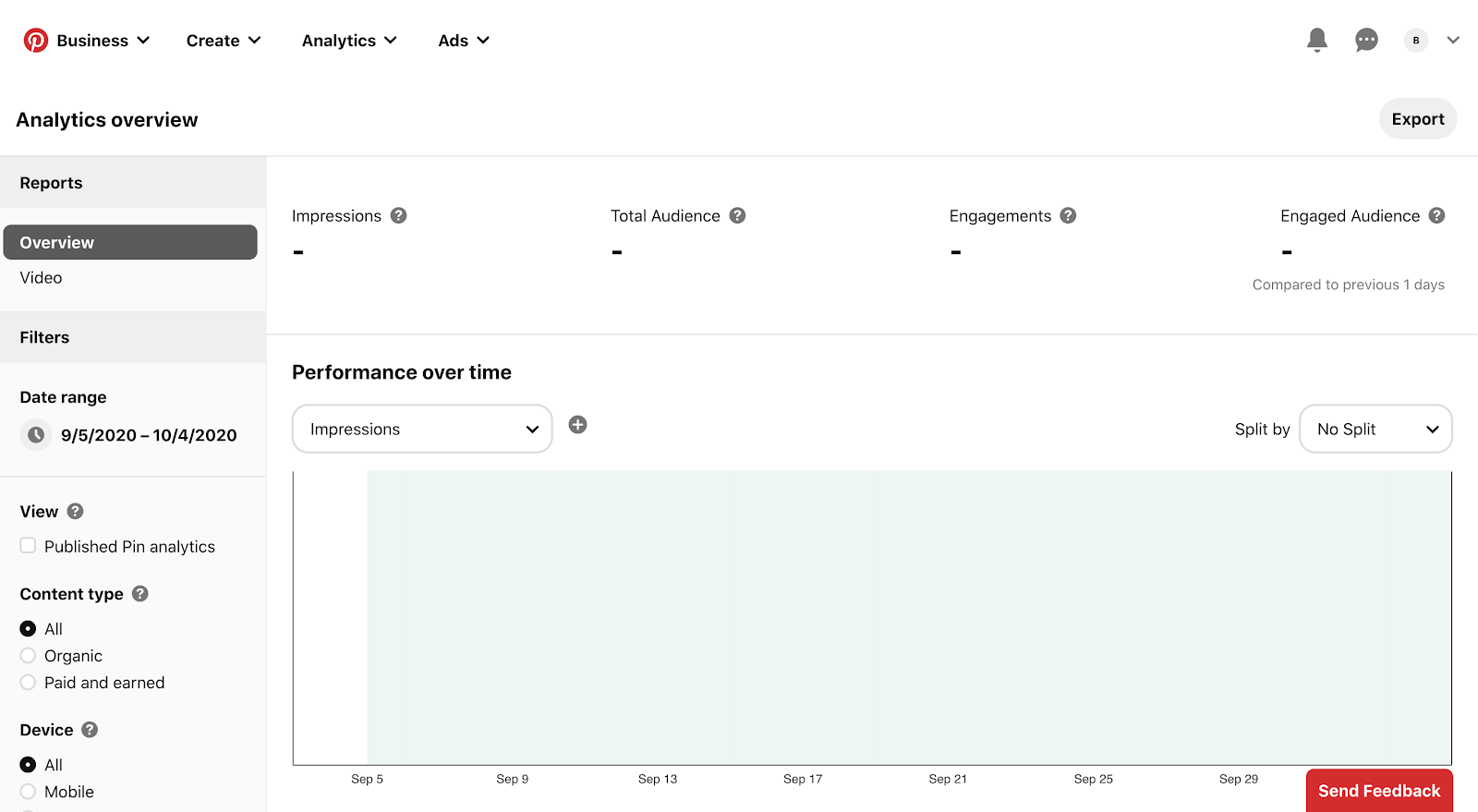 The analytics tool, called Pin Stats, houses all the information regarding impressions and engagement, as well as how content is performing, keeping content creators in the know and in control of how they curate and tailor their content.
Pinners will soon see Story Pins rolled out in the US to select creators and will eventually see more improvements and updates to the newest features and analytics tools as they are globalized over the coming months.
What does this mean for brands and content creators?
In a data driven world, the number one thing brands and creators rely on is engagement and reach metrics to measure the success of any endeavor.
Pinterest has opened up a doorway for creators to not only create content, but to easily access relevant data.
The new features will allow for creators and pinners to interact in creative spaces and also share ideas and inspiration.
It's time to fuel your Pinterest strategy and to learn about all of the cool features the platform offers.
Free Assessment:
How does your sales & marketing measure up?
Take this free, 5-minute assessment and learn what you can start doing today to boost traffic, leads, and sales.