Subscribe
Join 40,000+ sales and marketing pros who receive our weekly newsletter.
Get the most relevant, actionable digital sales and marketing insights you need to make smarter decisions faster... all in under five minutes.
Thanks, stay tuned for our upcoming edition.
9 Social Selling Stats to Motivate Your Sales Approach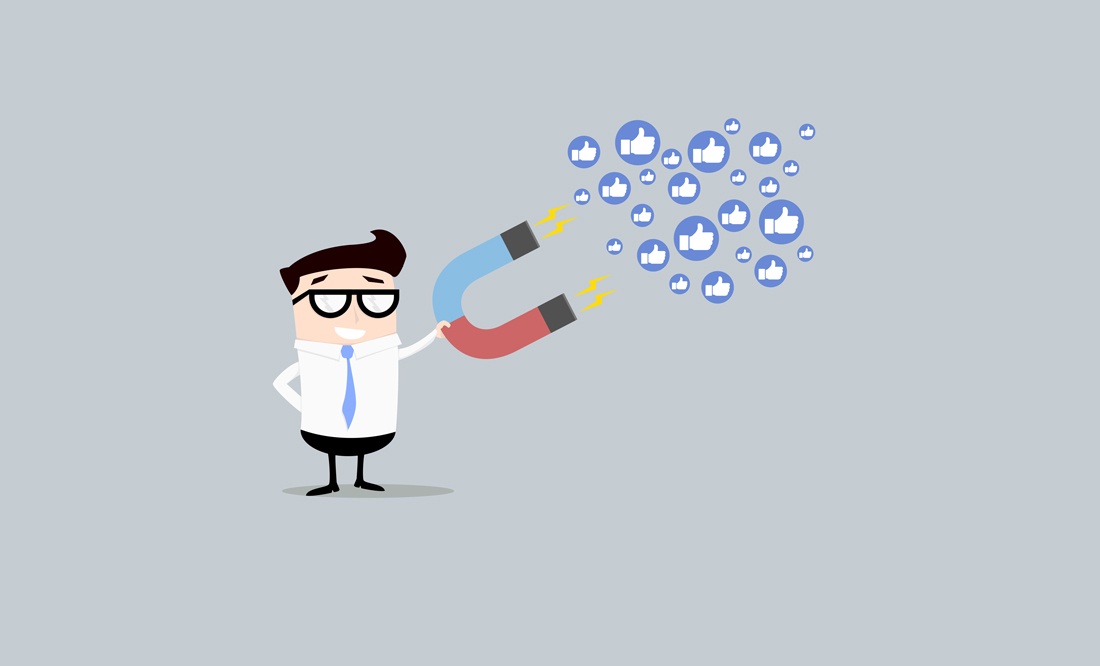 The impact and evolution of digital media has created a shift in the buyer's sales journey.
Digital channels now influence 92% of B2B buying decisions, while half of B2B buyers prefer to gather the information necessary to make these decisions on their own.
If you're only using phone and email to find, attract, and retain business, that means you're missing an essential component to your strategy: social selling.
First things first. Let's define social selling (or, as we often call it personal marketing.).
What exactly is it?
Building on the definitions from here and here, social selling, at its core, is leveraging your social network to:
Cultivate new connections

Find and target the right leads

Educate and nurture prospects

Build trusted relationships with potential prospects and clients

Position you and your company as experts by answering questions and offering help

Share thoughtful content and meaningful insights during each step of the buying journey
Sounds pretty similar to what you're already doing (or should be) with email and phone, right?
With over 40% of salespeople identifying prospecting as the most difficult part of sales, closing ranked next at 36%, and qualifying came in third at 22%, social selling and personal marketing can help increase your success in each of these areas.
In other words, sellers across all levels and industries need to be more active where their prospects actually are – online, and more specifically, on social media.
Whether you're already on your way to being a social selling superstar or you've only dipped your toes in the water, the statistics and facts below will help you understand why you need to implement social selling and also provide some guidance as you shape or refine your social strategy.
#1. Social sellers attract 45% more opportunities than their peers, are 51% more likely to achieve quotas, and outsell their non-social counterparts 78% of the time. (
LinkedIn
)

Bottom line: Sales reps sell more by using social media.
Social selling is about building a connection with your audience before they buy your product or service.
It's about providing resources that let prospects and customers know they can come to you not only for information about your product, but also for information on industry trends and general education.
#2. Companies with consistent social selling processes are 40% more likely to hit revenue goals than non-social sellers. (
SalesForLife
)

Social selling can make the sales process easier.
When you're consistently sharing helpful content and engaging with your target audience, especially on the social platforms they use the most, you're able to stay connected with potential buyers throughout the sales cycle and extend your reach to new audiences.
#3. 31% of B2B professionals said that social selling allowed them to build deeper relationships with their clients. (
CSO Insights and Seismic
)

While it may seem a bit creepy, social media has opened the door to learning about a person and their interests without necessarily speaking with them first.
What are their hobbies? What topics do they find interesting? Are they active in any networking or volunteer groups? What college or university did they attend?
Having access to this information gives you insight into the prospect or customer you want to connect with, and provides you with something in common to begin building the relationship.
#4. 39% of B2B professionals said social selling reduced the amount of time they had to spend researching potential leads while a third said they earned more leads with the strategy, and 31% reported better relationships with clients because of it. (
eMarketer
)

Time saver. Pipeline filler. Relationship builder. Enough said.
#5. 84% of C-Level executives use social media to make purchasing choices. (
Bambu
)

It's clear potential prospects and interested buyers are doing more research on social media than ever before.
They're using it to shape and guide their buying decisions, and they're using the educational resources provided on those platforms to gain important information.
#6. 92% of B2B buyers are using social media platforms specifically to engage with thought leaders in their industry. (
Bambu
)

Buyers want to do business with credible, knowledgeable, and authentic people and companies.
It means having confidence in your own knowledge and authority on a particular subject or industry, and then imparting that wisdom to your connections and followers.
Social selling is all about this. It helps you establish yourself as athought leader with an opinion and a point of view that can help them grow their business.
#7. 33% of users prefer to contact brands using social media rather than making a phone call. (
Bambu
)

Social media attracts customers at all points of the customer journey, from the early stages of research to the point when they are ready to purchase.
Being able to align your sales process and approach with it via social selling is the key to improving your win rate and increasing sales.
#8. 38% of salespeople say getting a response from prospects is getting harder. (
HubSpot
)

Your prospects and customers are inundated with messages every day and they're doing more ignoring than responding.
Instead of trying to break through the clutter of their inbox, you must be active and involved on the platforms your prospects turn to when they are "in the moment" and ready to be entertained, educated, or make a purchase. Social media is just that.
#9. Half of revenue is influenced by social selling in 14 common industries, including computer software, healthcare, and marketing and advertising. (
LinkedIn
)

Out of the 14 industries LinkedIn analyzed, all showed more than half of their revenue being influenced by their tool, Sales Navigator.
While achieving success in certain industries like technology, marketing, and advertising may not come as big of a surprise, non-tech industries like financial services are seeing equally strong results.
As social selling becomes more widely adopted, sales leaders now have more evidence that it could work for their businesses too, regardless of industry.
Start Social Selling Today!

Winning organizations are increasingly using social media throughout the sale process.
Whether your goal is to prospect new business by leveraging and growing your professional network on LinkedIn or establishing thought leadership presence by building a following on Twitter, social selling is a powerful strategy to start using today.
When you incorporate social media into your sales process, you can:
Generate leads quickly

Use it to get to know your prospects and customers better

Discover untapped sales opportunities by just listening to the conversations

Keep a pulse on the competition by monitoring their presence

Identify any shifts in

competitive positioning

so you can make a move too

Spark more relevant and meaningful conversations with prospective buyers

Establish yourself as a thought leader and subject matter expert
It's critical to embrace and understand how social selling can help you gain influence, establish your credibility, sell ideas, attract customers, and ultimately increase revenue.
If you're feeling intimidated by digital or social media, don't let it overwhelm you.
Keep it simple by learning a few of the basics. Our Transitioning to Digital Ad Sales eBook can help get you started.
Free Assessment:
How does your sales & marketing measure up?
Take this free, 5-minute assessment and learn what you can start doing today to boost traffic, leads, and sales.