Sneak Peek: 10 Super Bowl 50 Commercials Marketers Can Watch Now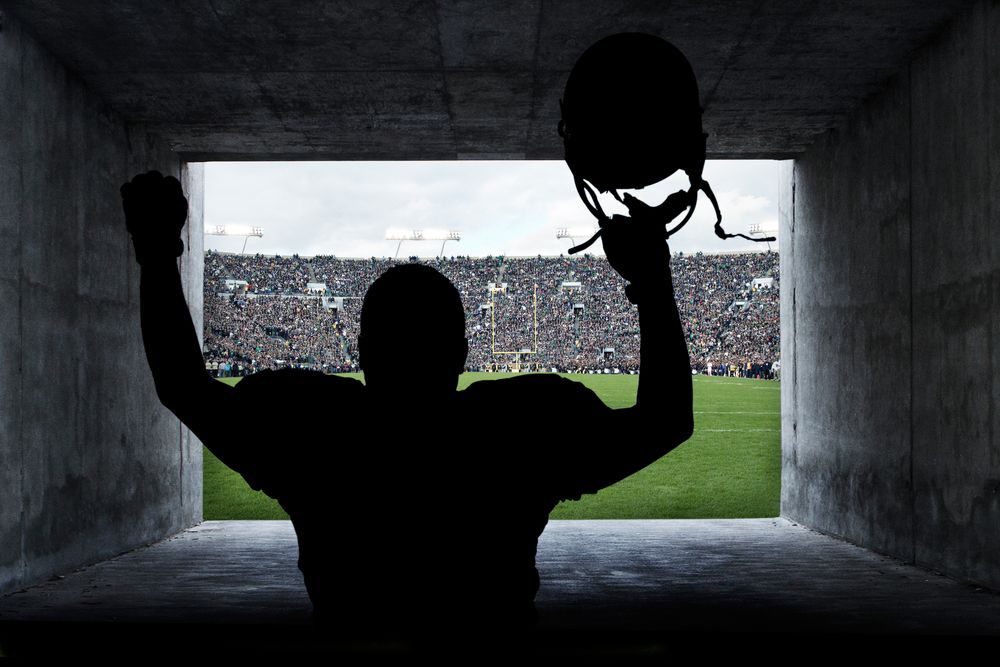 I'm a huge football fan -- one day a year.
Super Bowl Sunday. (Or as I see it, Brand Bowl Sunday.)
Aside from marking the 50th anniversary of the championship game, this Sunday, February 7th, celebrates half a century of the biggest day in advertising.
According to AdAge, brands have spent about $4.5 billion in Super Bowl advertising since the first game in 1967 with this year alone accounting for $377 million.
Join the IMPACT coaches for a deep dive on a new topic every month in our free virtual event series.
As the Carolina Panthers and Denver Broncos lace up their cleats, marketers across the country are waiting anxiously to see what stories brands bring to the table, but luckily for them, many companies are getting a headstart on the hype and releasing their commercials early.
You'll be able to see even more starting tomorrow on YouTube's all-new AdBlitz, but just in case you can't wait, here's a little sneak peek at ten Super Bowl 50 commercials that every marketer needs to see:
1. Shock Top: "Unfiltered Talk with TJ Miller"
For their first ever Super Bowl moment, the "unfiltered beer" company enlists the help of it-actor and comedian, TJ Miller to deliver one and half minutes of hilarity.
With its fast-paced quips and clever approach to highlighting of their product, Shock Top has surely put their best foot forward when it comes to introducing their brand to the general public.
2. Colgate: "Every Drop Counts"
While the game is usually dominated by funny spots like the one above, Colgate takes the opportunity to spread a social message that is very close to its heart: water conservation.
Though not directly about its product, Colgate's commercial beautifully highlights one of its brand values, pairing the emotional image of thirsty child with the relatable scene of someone brushing their teeth. It's simple, informative, and most of all, it resonates.
3. Amazon Echo: #BaldwinBowl Teasers
Like Shock Top, internet giant, Amazon, is also making its Super Bowl debut this year.
In this series of teasers (there's one more on its way), Alec Baldwin is shown planning his big Super Bowl Sunday party with the help of Amazon's voice command device, Echo (which answers to the name Alexa).
The teasers show Alexa in action, answering any and all of Baldwin's outrageous questions and making it easy for viewers to envision themselves using the product.
From snack stadiums and cheese footballs, there isn't much Alexa doesn't know!
Now in this commercial, a few different marketing elements are at play.
First off, the ad is the culmination of Intuit Quickbook's annual "Small Business, Big Game" contest which awards one lucky small business (in this case, Death Wish Coffee) a free 30-second during the Super Bowl.
Not only does this give the small New York startup a tool and audience valued at around $5 million, it boosts the company's social proof and credibility by aligning with the Intuit name. Intuit, meanwhile, gets to instill its position as a brand dedicated to helping small businesses succeed. It's a win-win.
5. Campbell's: "This One's For Mom"
Campbell's does a great job of going for an emotional impact with this ad.
The message is simple. Mothers love unconditionally and when they do, they show up to every game (whether it's little league or the Super Bowl) and if we remember past Campbell's spots, they feed you Campbell's Chunky Soup.
With that storyline and its football backdrop, this one nails context and content perfectly.
Unlike many others on our list, Rocket Mortgage takes a very direct approach that most inbound marketers can draw inspiration from.
Instead of going the traditional silly or showstopping routes of most Super Bowl ads, Rocket lays out exact what their product is about and the impact it makes with an informative narrative and relatable imagery.
This strategy is one many small and medium-sized businesses using for video content on their websites.
Another brand celebrating a major landmark this year is Pokemon. In honor of its 20th anniversary, the anime icon brings us a minute-long cinematic treat that draws parallels to the game of football and urges masters of all ages and backgrounds to "train on."
Overall, it does a beautiful job of illustrating the global reach of the brand while also driving fans back to the Pokemon20 website to share their own poke-memories.
8, 9, & 10. Doritos: "Crash the Super Bowl 2016"
Last, but not least we have Doritos delivering the three finalists of its well-known "Crash the Super Bowl" Contest. Though reportedly the last year it will be held, the contest as always drew thousands of submissions from dozens of countries and has people eagerly awaiting the reveal of the winner.
In recent years, the contest has become as synonymous with the brand as the chips themselves. It's a brilliant example of customer engagement and brand awareness at work.
Join the IMPACT coaches for a deep dive on a new topic every month in our free virtual event series.
Published on February 1, 2016