The 8 Non-Negotiable Elements of Website Lead Generation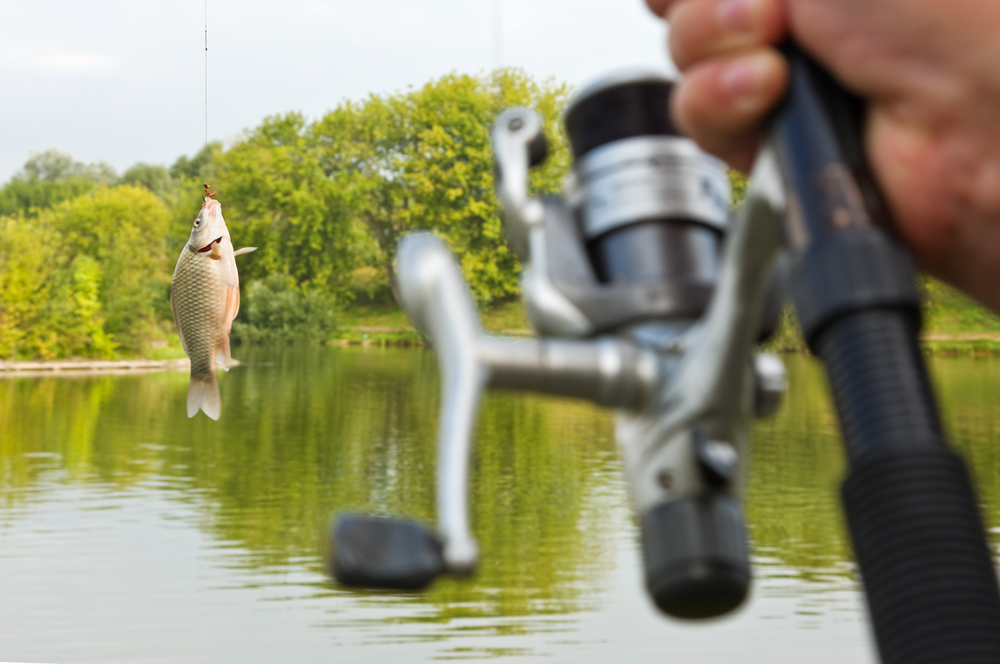 While a steady stream of traffic is nothing to frown about, increased traffic begins to lose its significance when nothing comes of it.
The trouble is that many marketers pour their efforts into increasing website traffic while overlooking conversion optimization.
It's like going fishing and getting a bunch of bites and no catch.
All knowing that bites alone aren't going to feed your funnel, you need to be more conscious of your websites ability to actually generate leads.
Join the IMPACT coaches for a deep dive on a new topic every month in our free virtual event series.
Why aren't these visitors converting? Have you defined a clear enough path?
If your traffic is up and your conversions are down, we've identified 8 optimization considerations that have the ability to turn your website into the lead generation machine it was born to be.
Explicit Calls-to-Action
Calls-to-action serve as the first step in the conversion path, meaning that they are a critical part of your website's ability to generate leads.
Without them in place, there is no connecting point between your visitors and the landing page in which you ultimately want them to convert on.
Calls-to-action should appear consistently throughout your website to raise awareness for the offers that you have in place to move visitors down the sales funnel. Like any marketing tactic, there are a few rules of thumb that you must follow if you wish to see the greatest possible performance.
Above all else, you want your calls-to-action to be as clearly stated as possible. This means keep the content simple and self-explanatory. Do your best to use words that evoke action, whether it be to prompt someone to "download" or "subscribe."
Be conscious of color choices. You want your calls-to-action to stand out amongst the rest of the content on the page. This is a great place to call upon an A/B test to uncover which color performs best in terms of clicks.
In terms of location, be sure to include calls-to-action in places where they align with the content. For example, if you have a blog article about blogging best practices, it would be beneficial to include a bottom of the post call-to-action about driving traffic to your business blog. Calls-to-action like this work well because they speak to the visitor at a time where they are already seeking that type of information.
Lead-Capture Forms
Forms serve as a fundamental element when it comes to accumulating applicable leads through your website. If they aren't clearly expressed on your site pages and landing pages, they're not playing their part.
However, simply putting forms in place isn't enough. In order for a form to work for you, you must be aware of several telling aspects in terms of design and format. Things like length, position, number of form fields, and the number of required fields all have the ability to sway a potential lead in one direction or another.
To ensure that forms you put in place have a positive influence on submissions, there are a few guidelines in which you should adhere to.
Check out the stats we were able to pull from a QuickSprout infographic on contact for optimization:
- By reducing their form from 11 fields down to 4, Imagescape was able to increase their conversion rates by 120%.
- Forms that asked for age saw a 3% decrease in conversion rate.
- Asking for a phone number causes a 5% dip in conversion rate.
- By switching the form location from the left to the right side of the page, one site saw a 24.6% jump in conversions.
- Forms with only 3 fields saw a 25% conversion rate, 3-5 fields saw a 20% conversion rate, and forms with 6+ fields dropped to a 15% conversion rate.
Buyer Persona Consideration
When mapping out a website or revamping an old one, it is important to keep in mind who you are creating this website for. If you're designing your website with yourself in mind, you're on the wrong track. Your website needs to be optimized with your personas in mind, not you.
Ask yourself the following questions:
- What type of audience are we trying to attract?
- What actions do you want them to take?
- What information do you have to provide them with in order for them to perform these action?
A Variety of Content
People don't turn to search engines to look for sales pitches, they want information. Educational content is a great way to drive traffic to your website and provide people with the information they need to take a next step.
Educational content also serves as a way for businesses to highlight their expertise and prove that they are worthy of doing business with.
Additionally, content that provides solutions to your personas pain points is a great way to attract relevant visitors who are more likely to stick around, see the benefit in your content, and convert on something.
Creating a variety of content in terms of format is also equally as important. While some of your buyer personas may have time to read through ebooks, some of them may be more accustomed to consumed short form content simply because they don't have the time.
Avoid alienating your personas by creating content that lends itself well to their preferences. The more convenient it is for visitors to consume and convert on content, the more likely they will be to do it.
A Human Element
Don't be afraid to share the quirks and details that set your business apart from others in your industry. This touch of humanization could be exactly what your website visitors need to see to make a decision in your favor.
Your website should tell a story. Your story should encompass everything from your values, your culture, your roots, to your differentiators, your capabilities, your successes and failures. This will help visitors understand who you are, what you do, how you do it, and why you do it. It will help them connect with you on a more personal level, and provide them with the common ground they need to build trust.
But how?
Use visuals. People love to put a face to a name, and the same applies to businesses. If you have team photos laying around from your last event, outing, or engagement, show them off. By showcasing your willingness to be transparent and provide people with a candid look at your company, you are providing them with the justification they need to engage further with you.
Social Proof
By making social proof highly visible on your website, you are in turn improving the likelihood that people will take you seriously.
Social proof has the ability to provide businesses with the credibility boost they need to hold the attention of prospective customers. Essentially, it makes them feel more comfortable about carrying out business with you.
Social share buttons on blog articles are a great way to show off some social proof without being too boastful. If you saw a blog article with 300 tweets, it's likely that you'd be more willing to read through it than you would be with an article that has let's say, 5 tweets.
Additionally, social proof can serve as a way to encourage visitors to fill out a form on your website.
Let's say you're looking to convert more blog visitors into blog subscribers. Rather than implement a blog subscriber form that says something a long the lines of "click here to subscribe", consider the benefit of social proof incorporation. Perhaps "click here to join our 5,000 blog subscribers" would be more effective, as it assures the visitor that other people have seen the value already.
Simple Navigation
All of the important bits and pieces of your website are connected to the navigation bar. If it's not functioning the way it should, all of your content is at risk of collecting dust.
Positioning should be your first concern when it comes to the effectivity of your navigation bar. If it's not at the top or side of the page where visitors expect to find it, it's likely that they won't stick around to sniff it out.
Simplicity is another factor to keep in mind when laying out the navigation. You want to be sure that you're not overcrowding it, or implenting seemingly endless drop down menus.
Less is more. Include only what's necessary for visitors to get from point A to point B without any confusion. If your visitors can't find the pages with forms, they can't fill out the forms, it's really as simple as that.
SEO Roots
At the end of the day it's not so much how many leads you were able to capture through your website, but rather the quality of leads you are able to surface.
The key to capturing more relevant leads lies within your SEO efforts. The copy included on a website that is optimized for lead generation should strike a balance between capturing the attention of both your personas and search engines. It's a delicate balance, and too much or too little consideration for either of these things could have a significant impact on your ability to capture leads.
While we already addressed the importance of persona optimization in the first point on this list, optimizing your website for search engines will help to improve the amount of time that visitors spend on your website. This is due to the fact that if your site is well optimized, it should match their search results more accurately, ultimately improving their experience on your website and increasing the likelihood that they'll stick around long enough to convert on something.
Keyword research is a great place to start if you're looking to improve upon your search engine results. With a well-defined keyword or keyword phrase selected, you can then incorporate it into your titles, tags, meta descriptions, and links so that your website has the ability to turn up more relevant visitors who are more likely to convert into leads.
Join the IMPACT coaches for a deep dive on a new topic every month in our free virtual event series.
Published on April 25, 2014