The Impact of Social Media on Local Businesses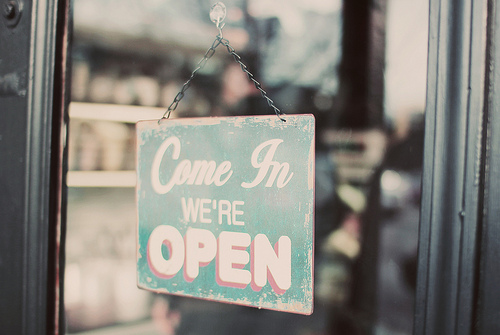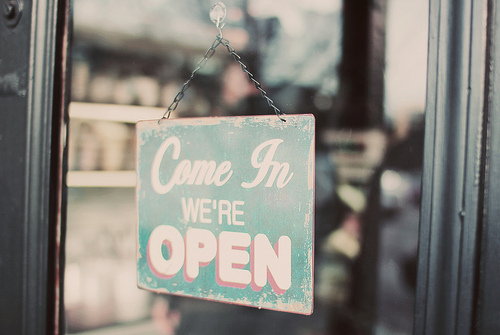 Search engines might soon find themselves following in the footsteps of the phone book when it comes to local search.
According to Crowdspring, "50% of small business owners reported the gain of new customers through social media - most notably through Facebook and LinkedIn."
It's no surprise that local businesses are flocking to social media to not only increase their visibility but as a way to connect with their customers.
See how social media is impacting local businesses.
How Social Media is Effecting your Local Business
A few times throughout the year, I see the phone book and yellow pages stacked up next to my mail box. The pile unfortunately either sits there for about a week or so before it eventually ends up in my recycling bin. What a waste of paper, especially when a significant portion of American's looking to social media and the Internet.
It makes me wonder, why they still hand out those 100+ page paper directories. People of all ages are now finding what they're looking for online. And according to Erik Qualman, social media is now the number one activity on the web.
With all the recent changes in social media and the implementation of local search, local businesses are seeing how important ranking in search is.
Think about the last time you had a craving for pizza and you weren't sure where to order from. If your restaurant wasn't at the top of the search results, it's most likely that they ordered from someone else. Even the way people searching is changing. Consumers now have the ability to search on social media. In a local search usage study by Balihoo, "91% of local searches use Facebook to find local businesses online." This means that more millennials are finding out more about local businesses through their social media networks.
Social Media is Adapting, and So Should You
Marketers and brands know that purchases online begin with online searches, and social media is adapting to meet this need. Approximately 46% of online users from around the world count on social media when making a purchasing decision (Source: Nielsen).
Facebook's new graph search is key, acting like a local search engine within the social network. Allowing users to conduct searches such as "pizza places in Connecticut that my friends like."
By searching through social media the experience is completely different. You are no longer mindlessly picking a restaurant in the hope that it will be great. People are able to see what places their friends like. According to a Morpace Omnibus Report, "A whopping 68% of Facebook users say a recommendation from a Facebook friend would make them more likely to buy a specific product or visit a certain retailer."
After stumbling upon this hidden gem, all your friends love, it's now all about creating a relationship. That's where the social aspect comes in handy. Users can now search through the information on your page to learn about what specials you offer or what items your loyal customers recommend. It doesn't get much better than that.
According to HubSpot's State of Inbound Marketing, 77% of B2C and 43% of B2C companies say they've acquired customers through Facebook.
Twitter has also made local search a priority by introducing lead generation cards. This feature allows businesses to create promoted offers. When a follower expands the tweet the offer is shown. There are seven different types of Twitter cards available. Depending on which card is selected the ability for more content, pictures, a gallery of pictures, or even a media player are available.
Being One of the Cool Kids
The results I get through a social media search mean more to me than the ones I get through a Google search.
The reason behind that is because I know that the search engine is giving me results based on keywords, not based on what my friends think. That's why social search has a competitive edge.
Every like on Facebook or +1 on Google+ is like a referral. Check-ins on FourSquare show me how frequently my friends go to a business. Comments and tweets give me even more information.
Users are also looking for visual content. If you're a retailer or restaurant, show some of the products and items. Get me interested, it's a great way to quickly grab the attention of they so I know if I'm interested in the styles you sell.
Search engines are influenced by the content that a business produces. Social search is a popularity contest. A like from one friend might catch my eye, but a like from 10 friends is what I'm really going to notice.
Positive comments on your posts, updated information, and a large fan base is what's going to make you really shine. Visitors to your pages also need to be able to get all the information they need. Your address, phone number and a link back to your website are all necessary. If you're running a special or have a coupon, you need to share it. It could make a difference between me taking my business to you versus your competitor.
While search engines have not gone the way of the yellow pages, social is becoming the new search. With results almost split in half between a preference for search engines and using social media to find out more about businesses (again that's 57% search, 52% social) your time spent getting found by new prospects need to be about equally split as well.
Free Assessment:
How does your sales & marketing measure up?
Take this free, 5-minute assessment and learn what you can start doing today to boost traffic, leads, and sales.