4 Practical Tips for Boosting Productivity (& Checking More Things Off Your To-Do List)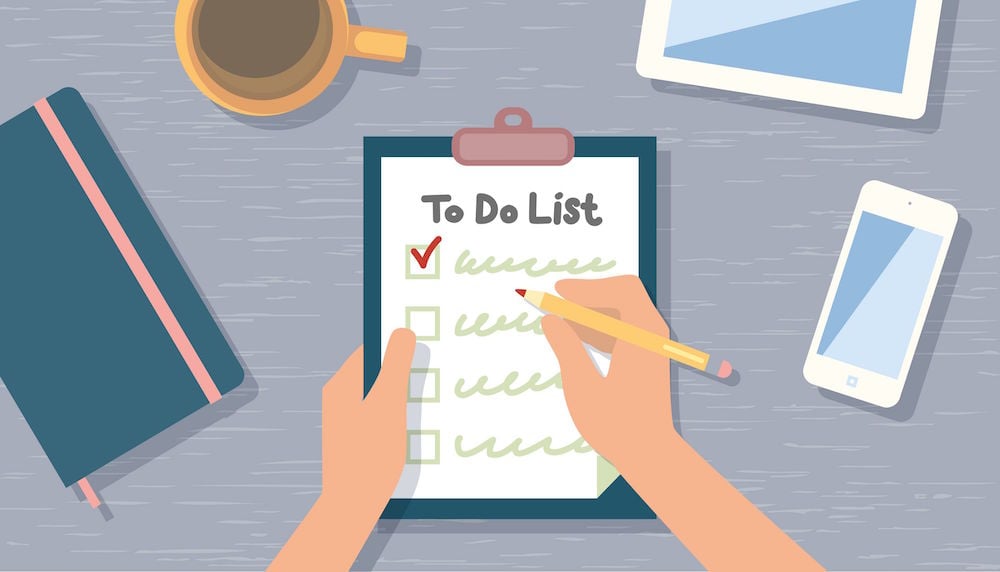 Working with a team will always have its obstacles, from managing personalities to managing projects. There is no greater organizational challenge, however, than when a group of professionals that are unproductive.
"There is nothing quite useless as doing with great efficiency something that should not be done at all." - Peter Drucker
If your team isn't productive (as in they are not making moves towards your professional goals) there is likely going to be a chain reaction problems including missed deadlines, higher expenses, and unhappy managers. This is why it's important to implement a system (or improve your current one) to boost productivity before its too late.
Here are four practical tips you can use to increase your team's productivity and check more things off your to-do list:
#1. Clearly Define Roles
Depending on the size of your team, you may have a certain amount of difficulty when it comes to project planning, implementation, and execution.
Teams are often too small to effectively cover all of the necessary ground. This causes a number of problems during the project planning process, whether it's emails that go unanswered or team members who struggle to understand their role.
By clearly defining everyone's role and making sure that no one is going to get pulled in multiple directions, productivity increases dramatically.
A key to finding a role for each team member is empowering them to to take "ownership" of a specific part of the project.
For example, you could have one person who is client facing - emailing and keeping the client up-to-date, while another is in charge of performing all marketing-related activities such as content generation, social media publishing, etc.
It is also important to have a project lead who would typically be in charge of the overall project management process.
By creating "owners" you're empowering your team to take charge!
#2. Create A Productive Working Environment
This doesn't mean getting a nice fish tank, putting Picassos on the wall, or branding everything to death in your office (although aesthetics and brand are still key depending on your type of business.)
It's about creating an environment where your team can share ideas, tap into each other's knowledge, and limit the impact of any absent resource. It's about having enough private space for each employee to get their work done; areas where it's ok to be loud, and others where you'll find peace and quiet.
This is where some form of project and team collaboration space is important, as it is commonly recognized that working together can accomplish more.
By providing your project team members with a platform where they can work together, share ideas, and share knowledge; and where each individual team member's contribution is focused on a common goal, your business will quickly benefit from greater innovation, better problem solving and greater efficiency in project delivery.
The result: increased productivity and utilization.
#3. Measure Everything
It's an age old phrase but, "You can't manage what you can't measure".

This is very true of team productivity and utilization, where many variables govern how productive or how well-utilized a team member is.
Team members will have different skill sets, knowledge, and experience, which obviously means that there will be different levels of productivity.
However, keep an eye on all the metrics that matter for your team, from hours worked and reports produced, to productivity per hour (time-tracking).
Use an accountability system, project management software, SharePoint, a common spreadsheet on Google Docs, Outlook Task Assignments, or even a scoreboarding system that tracks important team metrics.
Whatever tool you decide to use, the data will be invaluable in providing you with an understanding of how your team members are currently spending their time, and what proportion is spent on productive activities.
#4. Outsource When Possible
There are so many tasks, both big and small, involved in completing a project that it can quickly become overwhelming. To prevent wasting time and energy on less important and tedious activities, outsource them.
There are a number of freelancing websites, such as Upwork and Guru, that make it simple to work virtually with other marketers, web developers, designers, and virtual assistant specialists. These freelancers can take care of smaller tasks (or tasks that aren't your specialty) and make it easier for you and your team to focus on critical deliverables that cannot be outsourced.
Note: If something is your core competency, don't outsource it. This is a skill or service that you need to nurture, not neglect.
Key Takeaway
Increasing team productivity is key to becoming more profitable as a company. To do so, be sure to clearly outline team roles and track how members are spending their time.
Create a productive work environment to foster team collaboration and finally, don't be afraid to outsource tedious tasks when possible.If you have any other resources or tips that have helped increase your team's productivity, please share them in the comments below.
Free Assessment:
How does your sales & marketing measure up?
Take this free, 5-minute assessment and learn what you can start doing today to boost traffic, leads, and sales.